Prince Harry Quotes on Baby Lili and 2 Kids Being a Juggle
Prince Harry Says 2 Kids Is "Definitely a Juggle" Even If Baby Lili Is "Happy to Just Sit There"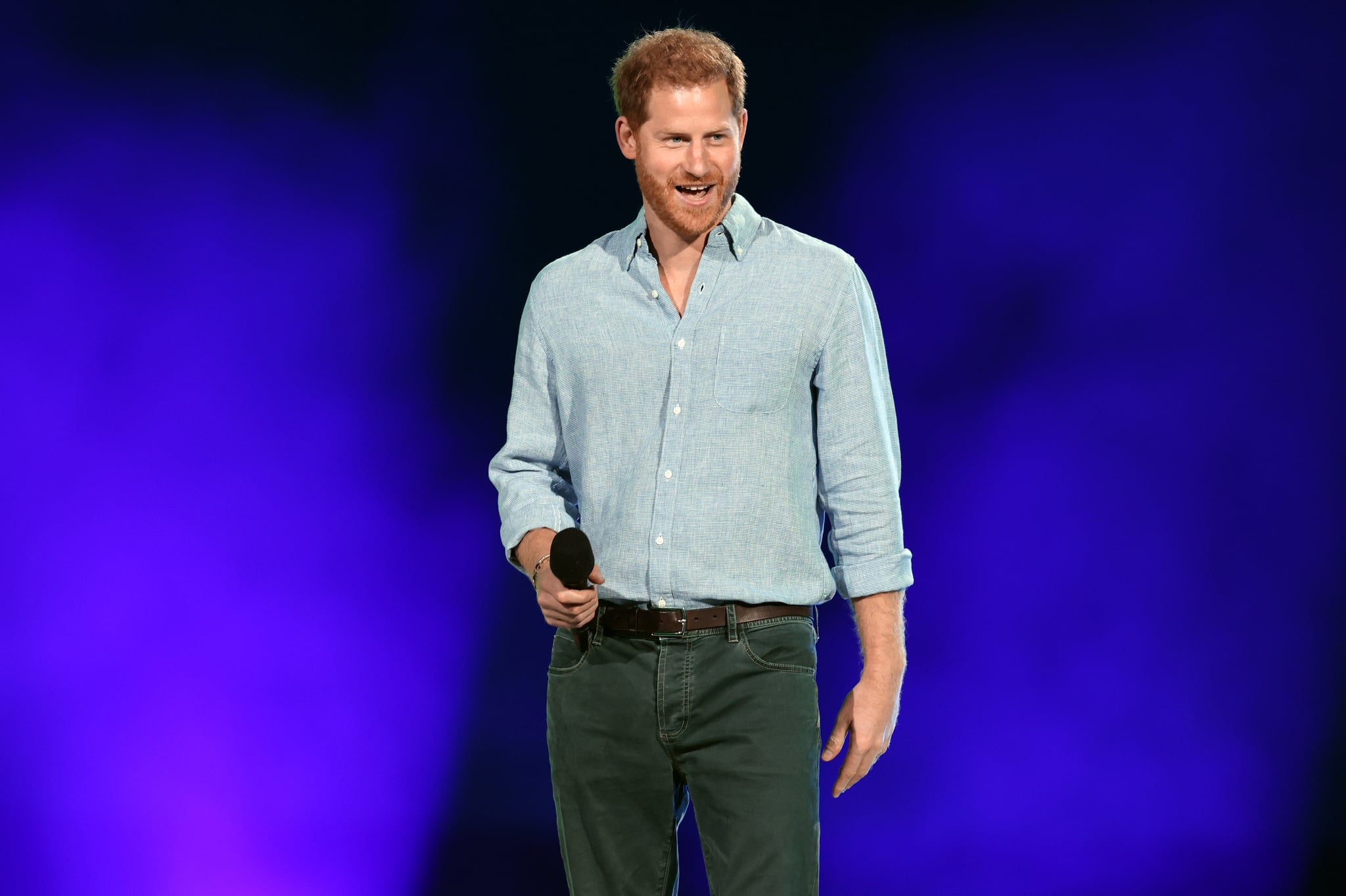 Prince Harry has had less than four weeks to get used to having a second child around, and it seems he's already been made well aware of the new dynamic.
"Two is definitely a juggle," he said during a surprise appearance at the WellChild Awards ceremony in London on Wednesday.
Prior to greeting the winners, he spoke to his friend and fellow father Ed Sheeran about life with his and Meghan Markle's children, 2-year-old Archie and baby Lilibet Diana, who was born on June 4.
"We've been lucky so far," he said of Lili. "She's very chilled and seems happy to just sit there while Archie is running around like crazy."
Later at the event, he noted that WellChild, a national UK children's charity that makes it possible for those with exceptional health needs to be cared for at home versus a hospital, held an "extraordinarily special place" in his heart.
"I didn't need to be a dad to feel the impact of this invaluable work," he said. "Now as a father of two, I feel all the more connected, inspired, and in awe of the resilience of these families who power through indescribable challenges."
Image Source: Kevin Winter / Getty