Meet Ralph Macchio's Family — His Son Was Named After His Karate Kid Character!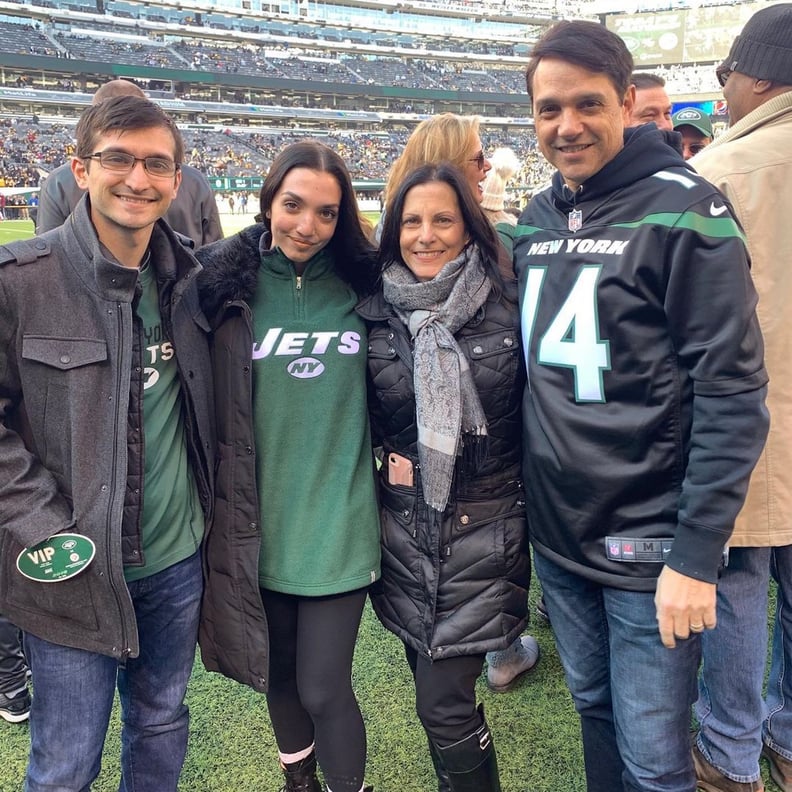 The Karate Kid is a Karate Dad — that's right, Ralph Macchio is a dad of two. The actor, who now stars in the popular Netflix series Cobra Kai, has been a family man as long as he's been in the spotlight. Macchio, 59, has been married to his high-school sweetheart, nurse practitioner Phyllis, for 33 years. The pair have two children: Julia and Daniel. Macchio opened up about his commitment to his family earlier this month to People and said he's taken a "one foot in, one foot out" approach to Hollywood, which allowed him to have a normal family life. "Without her and without the foundation and the family we established, 'one foot in, one foot out' would have been very, very difficult on my own," he said. Keep reading to meet Macchio's kids.
Julia Macchio
Julia Macchio was born in 1992, the same year Ralph appeared in My Cousin Vinny. Julia has followed in the footsteps of her father, working as an actor, singer, and dancer. Ralph's oldest earned her first film role in the 2012 comedy Girl Most Likely. She starred as Alex Owens in the national tour of Flashdance: The Musical in 2015 and 2016 and also appeared in the film Stella's Last Weekend in 2018. Before beginning her theater career, she danced competitively.
Daniel Macchio
Daniel Macchio was born in 1996. He's named after a very important person: Ralph's character in The Karate Kid, Daniel LaRusso! "There was a chunk of time when my son was like: 'Did you have to?' But now he's proud of it," Macchio recalled to The Guardian last year. "Unlike Ralph, Daniel is a classic, it never goes out of style, you know?"
Daniel, Ralph's second born, also is in the entertainment biz like his dad. He's a composer and actor, known for From the Heart of the Crowd (2011), The Wrecks (2012), and That Was Then (2011).