How to Buy Girl Scout Cookies Online 2021
Yes, You Can Still Get Girl Scout Cookies Right Now — No Human Interaction Necessary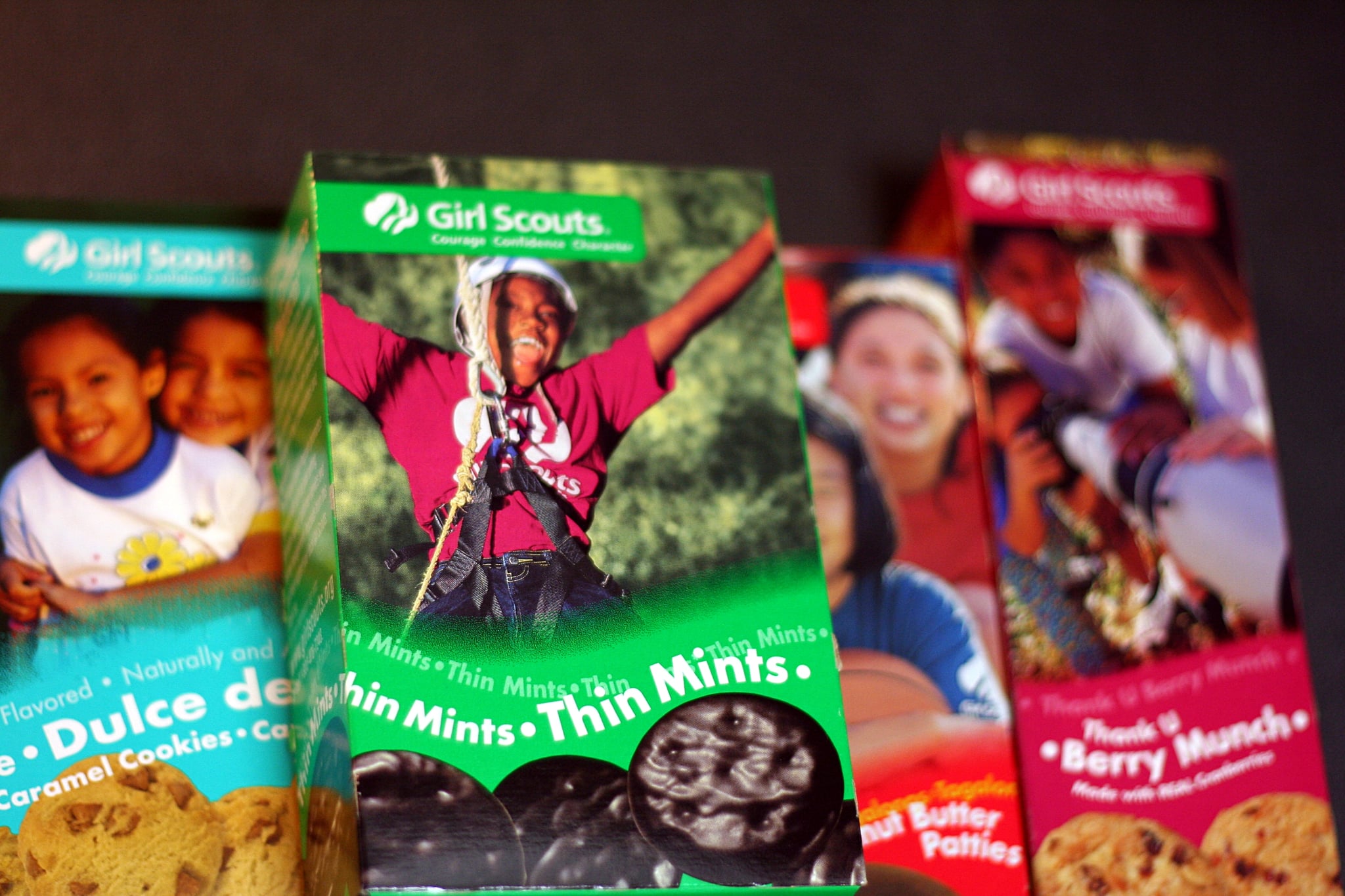 Due to the ongoing pandemic and the restrictions in place, this year's Girl Scout Cookie sales will remain online. In 2020, the organization rolled out a program called Girl Scouts Cookie Care, which delivers your favorite cookies straight to your door. Whether you're obsessed with Tagalongs or want to try the new French toast-flavored cookie, appropriately named Toast-Yay!, a few boxes could certainly do a lot for morale right about now.
Regardless of any setbacks related to the coronavirus, the scouts are still determined to reach their selling goals in 2021. "We want to make sure that people know that these girls are still out there," said Girl Scouts Director of Communications Haleigh McGraw. "They still want to be reaching their goals. They have a lot they want to accomplish in this world and that's what we're here to do is help them get there."
In the interest of getting the sweet treats in your hands ASAP, here are the answers to a few commonly asked questions about Girl Scout Cookie season and everything you need to know about the Girl Scouts Cookie Care online program.
When Is Girl Scout Cookie Season?
Typically, Girl Scout cookies are sold between the months of January and April, and the annual fundraiser is always highly anticipated for good reason: the cookies are dang delicious. Although the specific dates aren't set in stone, the Girl Scouts has a handy tool on its website that allows you to check whether or not cookies are being sold in your area simply by typing in your zip code on its site. Of course, this feature isn't as helpful right now due to the in-person sales being suspended throughout parts of the US, but bookmark it if you'd like to use it in the future.
How Can You Buy Girl Scout Cookies Online?
The Girl Scouts of the USA announced on March 27, 2020 that it would be halting all in-person sales due to the COVID-19 outbreak. (However, some areas across the country have lifted this restriction with safety precautions in place.) Regardless of your location, cookie-lovers can order their favorite treats online and have them delivered to their doors using the Cookie Care website. The best part of the new initiative? You can donate boxes of cookies to first responders, volunteers, and local causes with the click of a button.
The only caveat is that you need to know a girl scout to place an order. "In true Girl Scout style, the girls always initiate the cookie sale," reads the organization's website. "This allows girls to learn from the experience, provide customers with all relevant information about the cookies they are offering (as cookie varieties vary based on location), and most importantly, stay safe by inviting only trusted friends and family members." If you don't know a scout personally, ask your friends and family members if they know anyone you can buy from through the Digital Cookie platform.
Typically, you can also buy cookies the old-fashioned way. To make it easier to find a scout in your area once we're all out of self-isolation, use the Girl Scout Cookie Finder app to get your hands on some treats even if you don't know a scout personally. The app is entirely dedicated to finding cookie booths in your area, and all you have to do is enter your zip code to see where and when cookies will be sold near you. Seems pretty easy to us!