Here's Where Kids Can Meet Their Favorite Characters at Universal Orlando (Yes, Even the Bad Guys)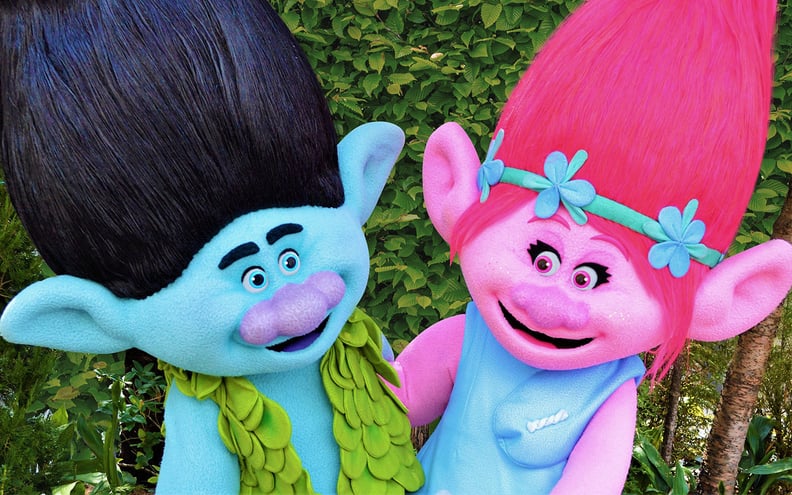 Universal Orlando Resort
Whether it's flying on a broom with Harry Potter or pedaling a bike with E.T., Universal Orlando is where blockbuster shows and movies come to life. Not only can you "ride the movies," you can also meet some of your favorite characters at locations all around the park.
In fact, Universal just announced a brand new DreamWorks Destination where kids (and kids at heart) can party with popular characters from DreamWorks animated films. The show-stopping lineup includes characters from Trolls, Madagascar, Kung Fu Panda, and more. And don't worry, this isn't a situation where you wait in line for an hour to give your pals a quick hug and then step back out into the blazing Florida heat. Located in the KidZone area of Universal Studios Florida, DreamWorks Destination is an indoor (air-conditioned!) party spot where you can have a dance party with the characters and snap some pics for the family photo album.
In addition to the new DreamWorks Destination, there's tons of places around Universal Studios Florida and Islands of Adventure where kids can meet the characters they love. Here are 11 spots around the park to meet characters that you'll want to add to your itinerary for your next visit.
01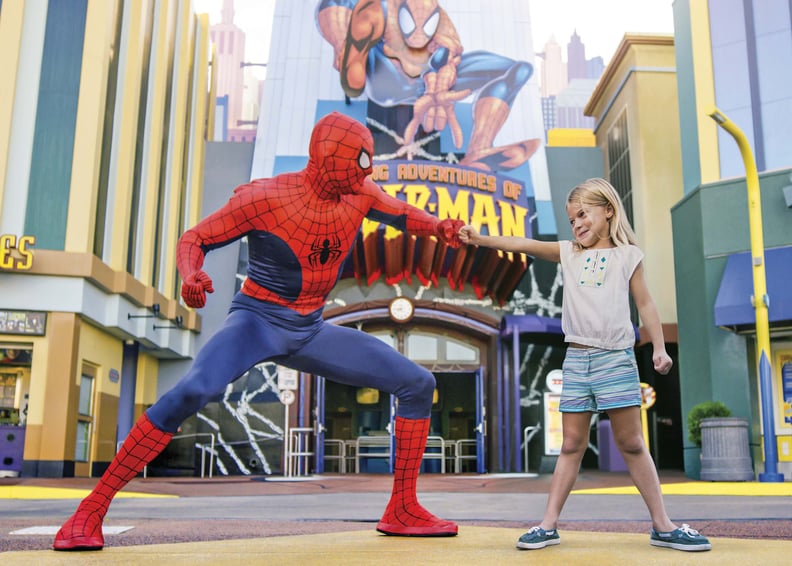 Marvel Super Hero Island
Kids can meet their favorite heroes like Spider-Man, Captain America, and the X-Men in Islands of Adventure's Marvel Super Hero Island. If your kid is partial to bad guys, Dr. Doom and the Green Goblin pop in from time-to-time, too.
02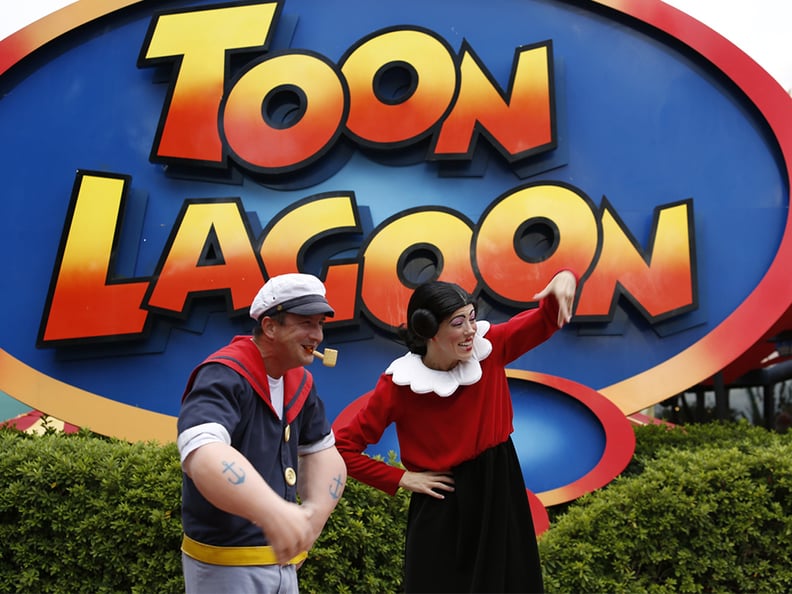 Toon Lagoon
Waling into Islands of Adventure's Toon Lagoon is like stepping into the comic section of the Sunday morning paper. Among rides with themes including Popeye and Dudley Do-Right and restaurants like Comic Strip Cafe, you can introduce your kids to classic comic characters like Popeye, Olive Oyl and Betty Boop.
03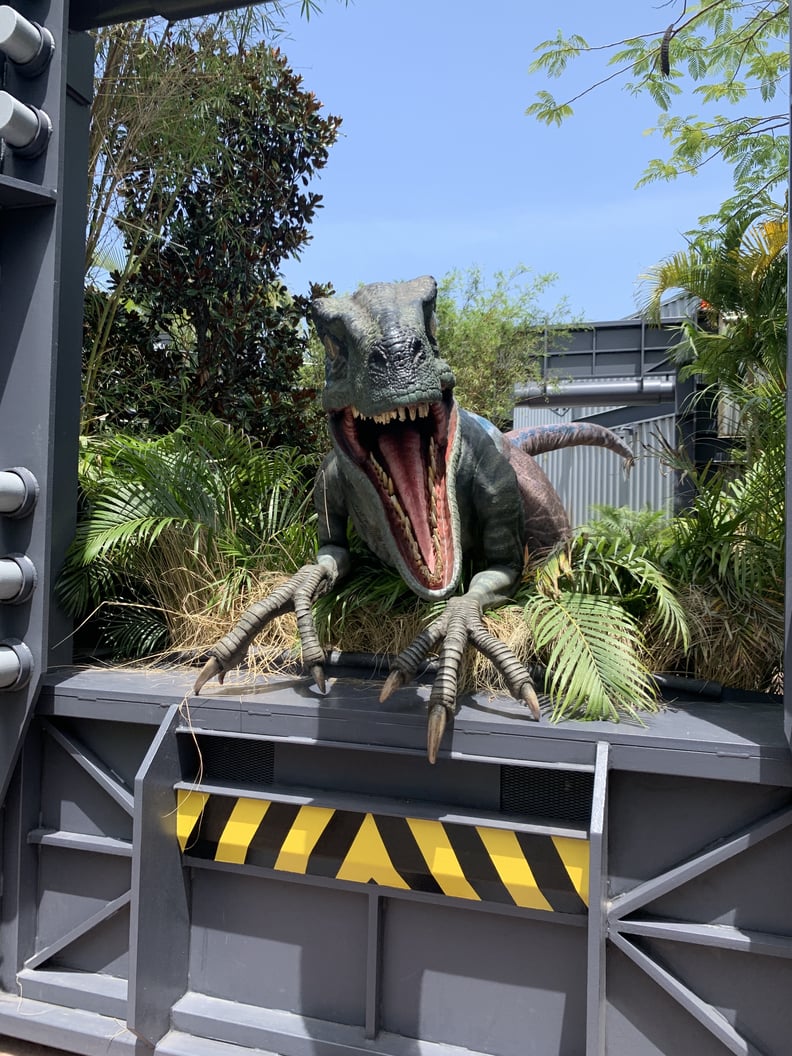 Jurassic Park
In the Jurassic Park section of Islands of Adventure, kids can meet Blue the Velociraptor at the Raptor Encounter. If they aren't quite ready to get up-close and personal with a giant dino, 6-month-old raptor hatchlings Sierra and Tango are much smaller and also make appearances throughout the day.
04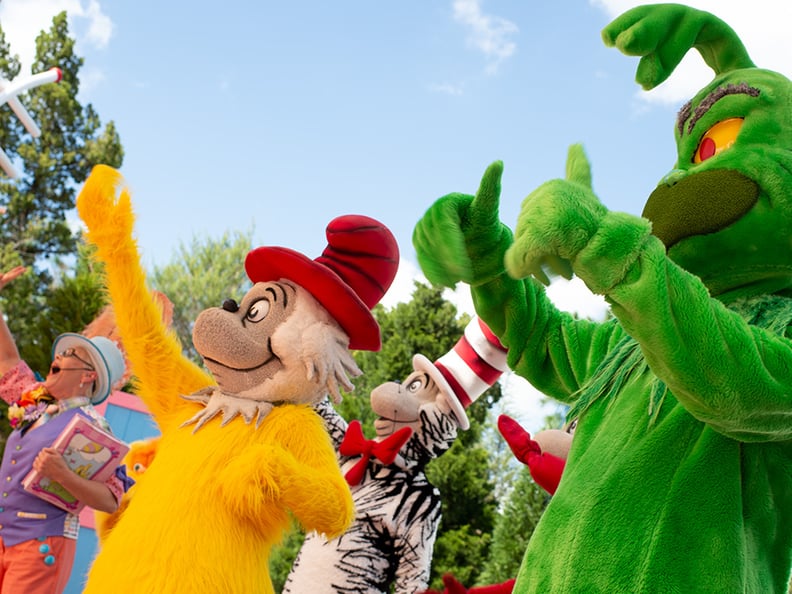 Seuss Landing
Seuss Landing at Islands of Adventure is one of the best spots for little kids in all of Universal. None of the rides have a height requirement over 36 inches, and they can meet the Cat in the Hat, Thing One and Thing Two, the Grinch, and more at the Dr. Seuss Character Zone. The best time to see them all is during the Oh! The Stories You'll Hear! story time.
05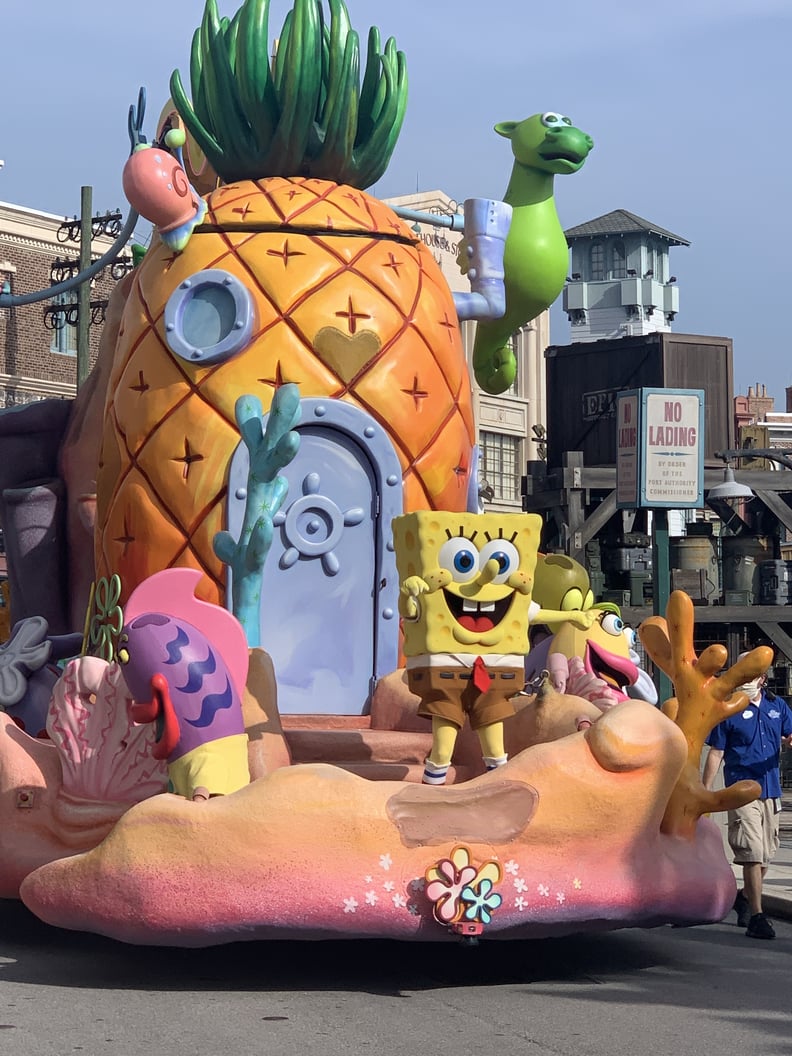 Character Party Zone
The Character Party Zone over at Universal Studios Florida is located at the corner of Hollywood Boulevard and Sunset Boulevard. Characters from SpongeBob SquarePants, Dora the Explorer, and Despicable Me dance on colorful parade floats while their signature songs play in the background. Daily times are posted in the Universal app, and you can even set a reminder so you don't miss out on the party.
06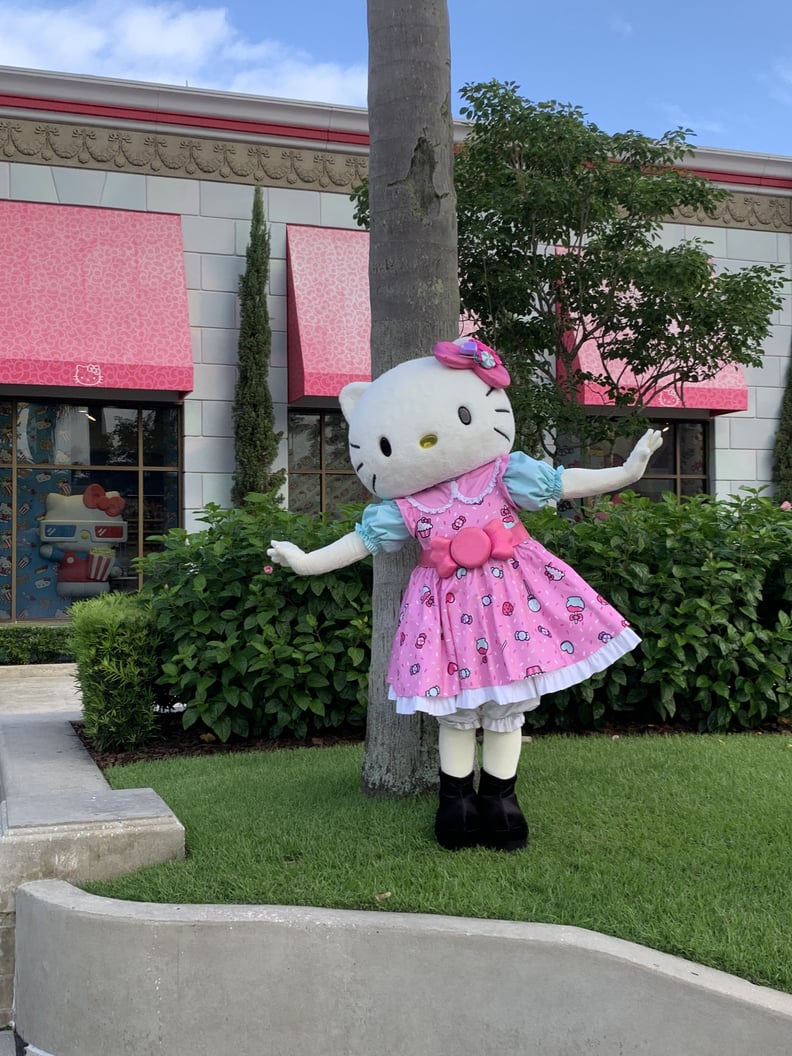 Hello Kitty Store
07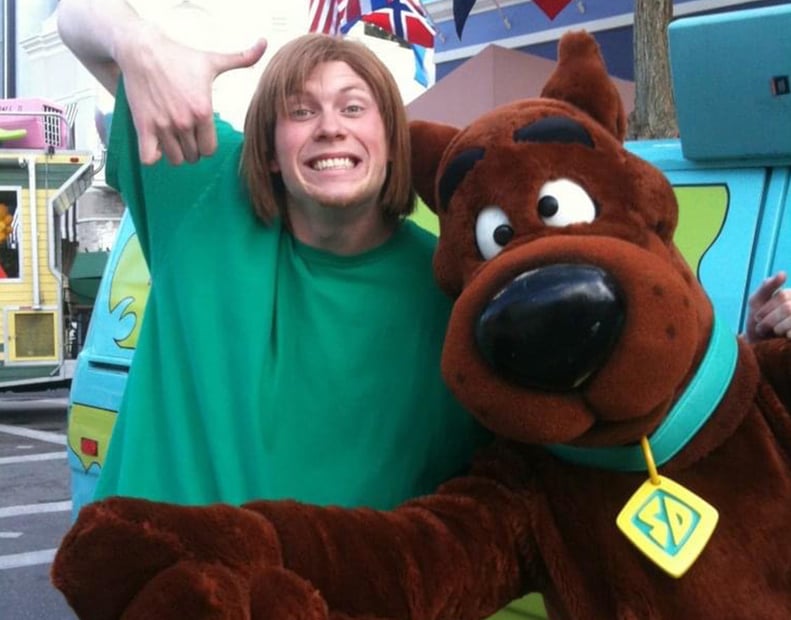 Hollywood Character Zone
As you stroll farther down Hollywood Blvd., you're likely to run into Homer Simpson, Shaggy and the rest of the Scooby-Doo gang, Curious George, Woody Woodpecker, and more in the Hollywood Character Zone. You never know who you might meet, so be on the lookout anytime you pass this way.
08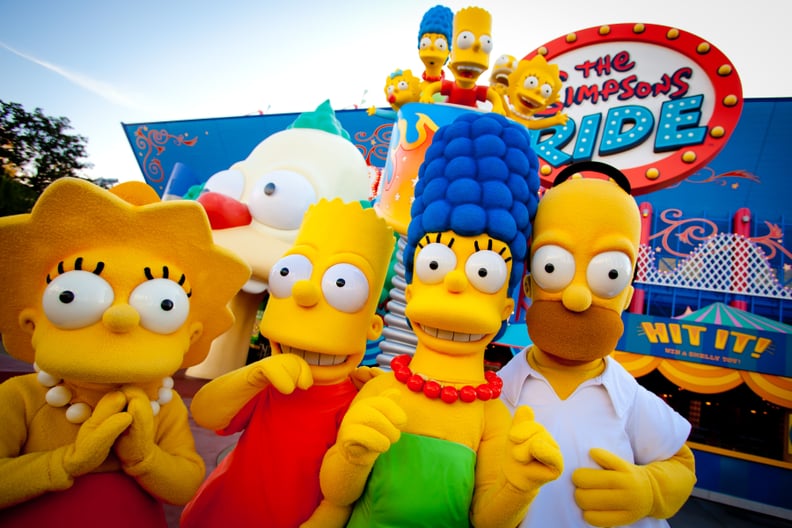 The Simpsons Character Zone
D'oh! If you want to see Bart, Lisa, Marge, and Homer Simpson, you'll usually find them outside near The Simpsons Ride in Universal Studios Florida. At The Simpsons Character Zone you might even run into Springfield baddies Krusty the Clown and Sideshow Bob.
09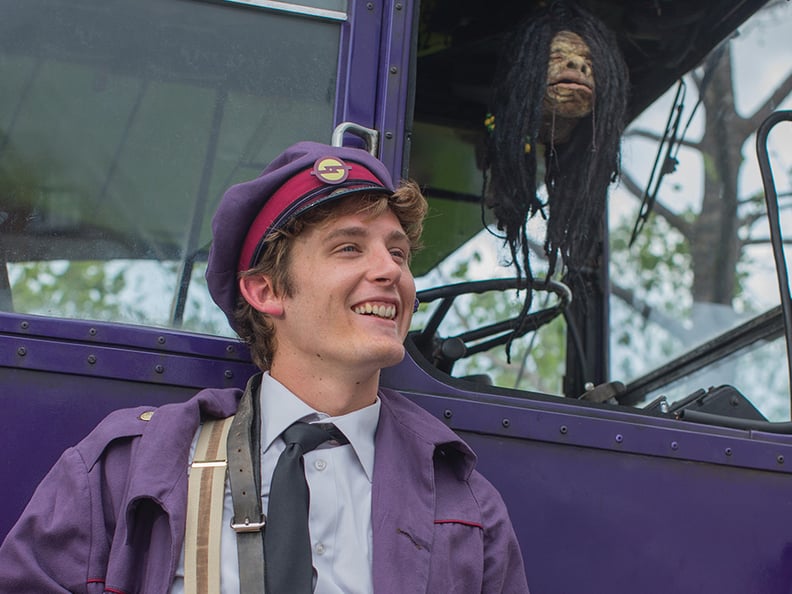 The Wizarding World of Harry Potter
10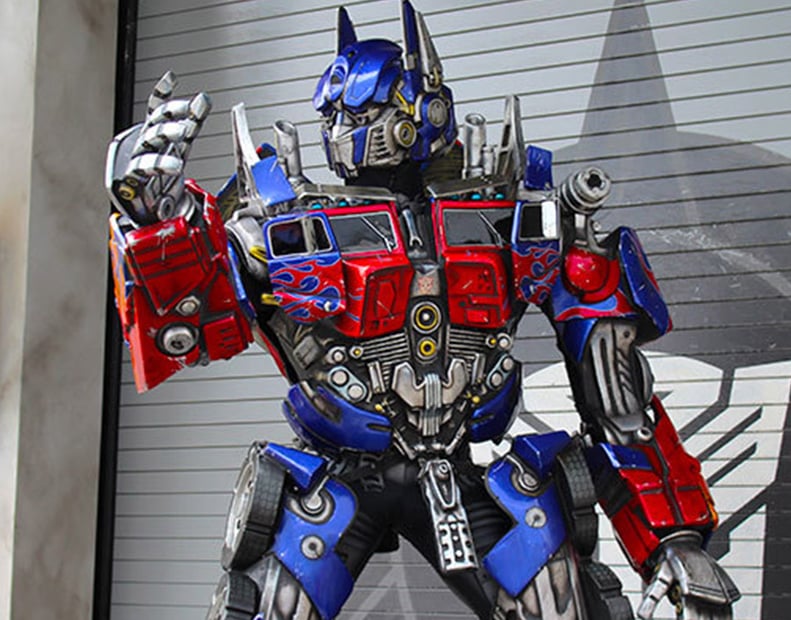 Transformers: The Ride-3D
After you ride Transformers: The Ride-3D at Universal Studios Florida, you can meet the stars of the ride just outside the exit. Depending on when you visit, your kids can see — and actually talk to — larger-than-life versions of Optimus Prime, Bumblebee, or Megatron.
11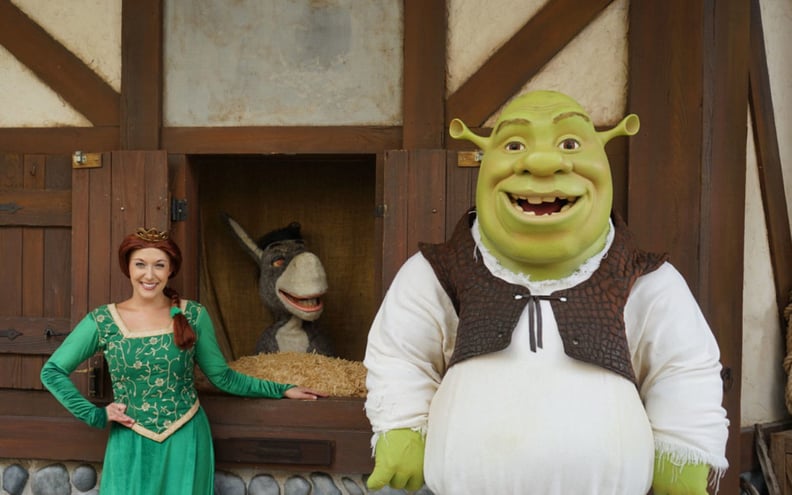 Shrek 4-D
Everyone's favorite ogre and donkey duo have their very own 4-D attraction at Universal Studios Florida. Kids can meet Shrek, Fiona, and Donkey and get a photo with the gang before or after helping them stop the evil Lord Farquaad on Shrek 4-D.