Why DACA Is Still at Risk Under Joe Biden's Presidency
President Biden's DACA Memo Is a Good First Step, but There's More to Do to Protect Immigrant Families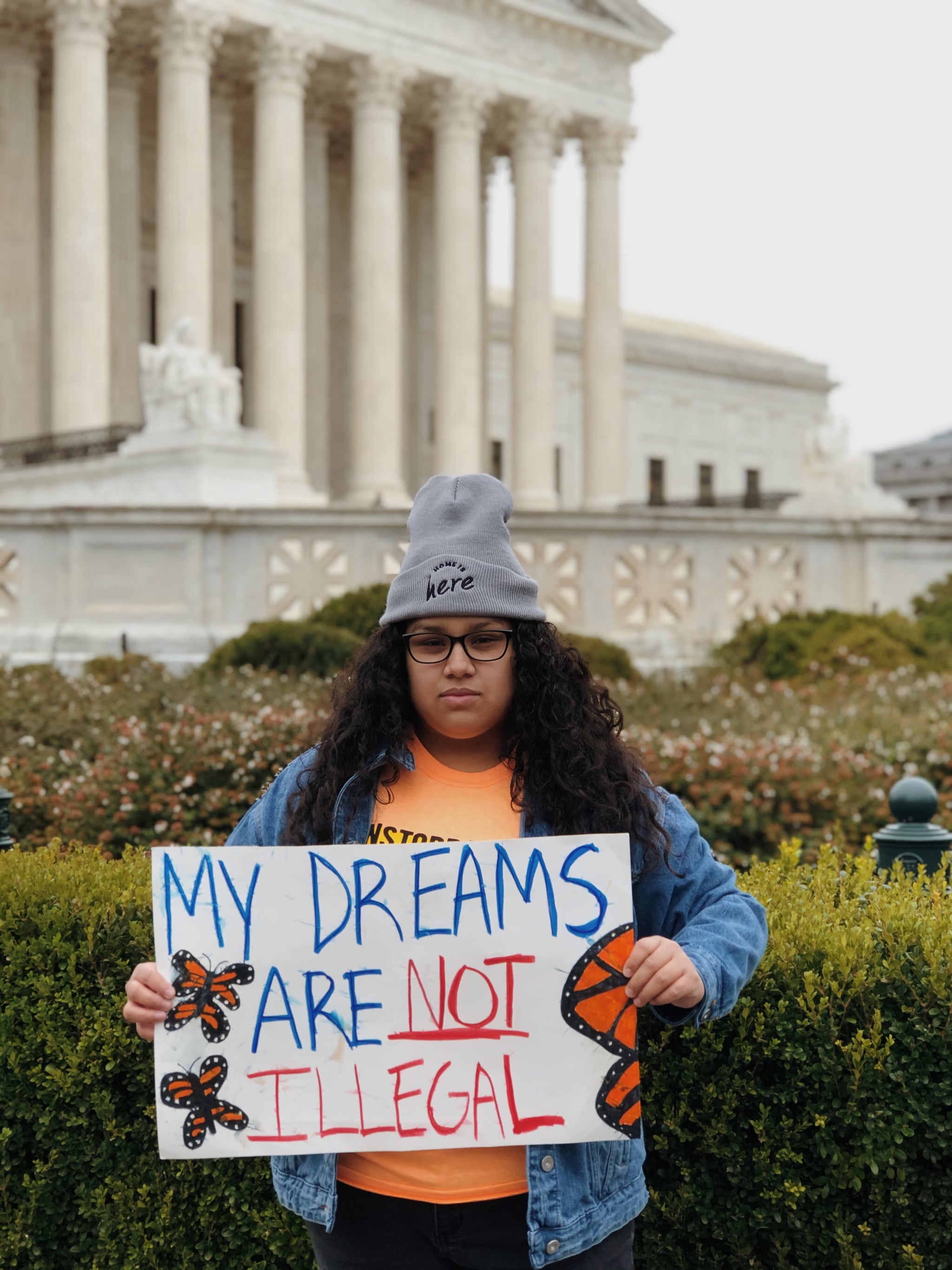 For years, I have followed the headlines attempting to keep track of the back-and-forth legal battles the Deferred Action for Childhood Arrivals (DACA) program has faced in the courts. In one moment, DACA is gone; shut down on the whims of Republican politicians who have been hell-bent on deporting and separating immigrant families like my own. In the next, DACA is back, open to applicants, and seemingly safe from further legal attacks.
What no headline can truly capture, however, is the uncertainty and constant anxiety that undocumented youth like myself face.
What no headline can truly capture, however, is the uncertainty and constant anxiety that undocumented youth like myself face as we're shuffled onto an emotional roller coaster where our safety and our lives are constantly up for debate. Amidst the chaos of seemingly endless lawsuits seeking to end DACA, what all too often seems to be forgotten are the very people and families who have been subjected to the cruelty of these legal attacks and the trauma of detention, deportation, and separation that follows.
Parting drastically from the back-to-back attacks DACA recipients have faced over the past four years under the Trump administration, President Biden released a memo on his first day in office, putting down on paper what he promised on the campaign trail: that protecting DACA is a priority. A fact-sheet on President Biden's immigration bill also proposes an eight-year pathway to citizenship for all 11 million undocumented people living in the U.S. and an expedited pathway for DACA recipients, TPS holders, and farmworkers.
When I first heard of this news, it didn't seem real. After these past four years, having a president who was not actively trying to end DACA felt like a moment where I could finally exhale. But the truth is, for millions of undocumented immigrants across the country, we will continue to hold our breath until Biden's promises become a reality. Without permanent legislation, we remain in limbo — not actively worried about deportation but still without permanent protections. And for those with DACA or who, like me, are now eligible to apply for the program for the first time, right now is yet another fragile and uncertain moment: a Texas lawsuit led by Attorney General Ken Paxton and officials from eight other states seeks to overturn DACA once again.
Despite DACA's full reinstatement early last month, marking yet another historic victory by and for immigrant youth, much of what comes next for the nearly 700,000 undocumented immigrants who currently have DACA and the roughly 300,000 more, including myself, who can apply for the first time, hinges on a ruling in Texas v U.S. With a decision expected to come out anytime in the coming weeks, the possibility of a negative ruling means I'm against the clock when it comes to submitting my DACA application.
For many who might not be familiar with the stories and experiences of directly impacted immigrant communities, I imagine DACA can feel somewhat nebulous. But for me, DACA means being able to stay in the US with my three younger siblings, each of whom are US citizens. As the oldest, I have always felt a sense of responsibility when it comes to caring for my younger siblings. At a young age, when my family struggled with homelessness, I remember feeling like it was up to me to help my mom and grandmother look after my siblings. I grew up quickly knowing that I was one of their main support systems.
Much like my siblings, there are over 1.5 million US citizens who live with someone who has DACA. Of that, about 254,000 are US-born children who have at least one parent with DACA. Ending the program would be a blatant and cruel attack against not just undocumented immigrants but the very families and communities we are a part of.
I'm still trying to beat time and submit my application before a ruling in Texas that could potentially leave DACA in limbo again.
So, as much as I wanted to feel relieved after hearing about DACA's reinstatement and President Biden's memo, especially since I've waited years to apply, I'm still trying to beat time and submit my application before a ruling in Texas that could potentially leave DACA in limbo again and hundreds of thousands of immigrant youth at risk of deportation.
While I haven't been able to escape the overwhelming sense of uncertainty surrounding DACA's future, I received dozens of text messages from my friends from United We Dream celebrating DACA's reinstatement and my eligibility. Scrolling through the notifications, I was reminded of the power of immigrant youth like myself who have always fought for the protections our communities need and deserve. This lawsuit in Texas isn't the first obstacle our community has faced and overcome, and it won't be the last.
Whatever the headlines may read on the day Judge Hanen issues his ruling, the fact remains that DACA is not permanent nor does it protect all undocumented people from deportation. If I'm approved for DACA, I will be the only undocumented member of my family who has some form of protection while others remain vulnerable to the deadly enforcement of ICE and CBP. That's why, in order to heal and move forward as a country, President Biden must prioritize passing protections for all immigrants using every tool at his disposal. He must push Speaker Pelosi and Majority Leader Schumer to pass his immigration bill and the bold, progressive, and permanent solutions that protects all 11 million undocumented immigrants living in the U.S. Because for all of us, our home is here.
Image Source: Andrea Anaya