Why Tiffany Haddish Wants to Adopt or Foster Older Kids
Tiffany Haddish on Adopting or Fostering Older Kids: "They're Still Malleable" Until Age 21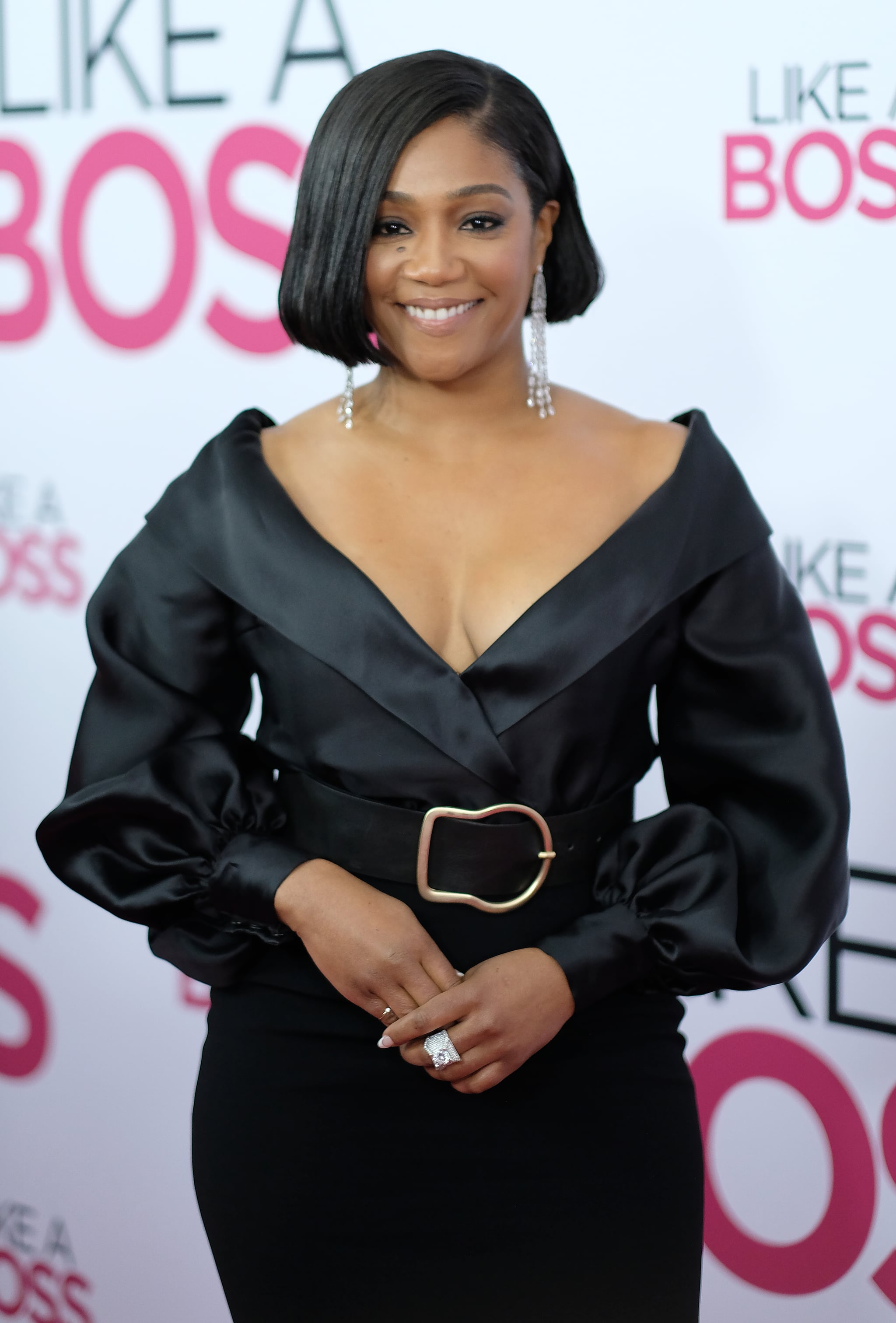 Tiffany Haddish opened up about her plans to possibly start a family while speaking with boyfriend Common on his podcast, Mind Power Mixtape. In the candid interview, Tiffany shared how she would love to eventually adopt or foster older kids, as growing up, she spent time in foster care, making her decision especially personal.
"I just want to bring to them survival skills, share everything that I know with them," she said in an exclusive clip shared by E! News. "I wanna definitely either foster kids or adopt and get them at like [age] 7 — when they know how to use a bathroom already on their own, they can communicate, they can tell you they're hungry."
For Tiffany, cultivating a relationship with her future children is obviously incredibly important. However, she knows it may take time. "They should have some kind of manners," Tiffany explained. "If not, they can learn them . . . Between 6 and 10, get them right in there, because you can mold their mind right there, right? They're still malleable all the way until I think they're 21. That's what I think. But I want the child to know, 'Hey, I chose you to be here with me, and I want to give you all the knowledge that I have.'"
"I want the child to know, 'Hey, I chose you to be here with me, and I want to give you all the knowledge that I have.'"
The actress then opened up about which adults made a positive impact on her life, pointing mainly to her grandma. "My grandmother taught me a lot," she explained. "My aunties reiterated what she taught me because she taught them."
She also thanked her drama teacher, who spent her lunch breaks teaching Tiffany to read. "[My drama teacher] did all kinds of things, right? And I just admired her so much because she wasn't just in one lane, she operated in multiple lanes," she said. "And she made it so clear, she was like, 'Tiffany, it's important for you to know how to read, no matter what you do in life.' You could be a goofy person if you want to but if you're goofy and know how to read you'll understand your contracts. You'll understand what kind of money you're getting."
"I thought I was dumb because that's what I was being told on a regular basis," she continued, explaining that when you're constantly told something negative as a child, you begin to take it for fact. "When your parents are telling you stuff, you believe that stuff. It really affected me, and it still to this day affects me. But I have a different way to communicate with myself."
Although Tiffany didn't share an exact timeline regarding her plans to foster or adopt, we have a feeling she'll be an awesome mom.