Emma Stone Airport Outfit With Madewell Leather Backpack
Emma Stone Carries a Madewell Backpack (and We Love Her For It)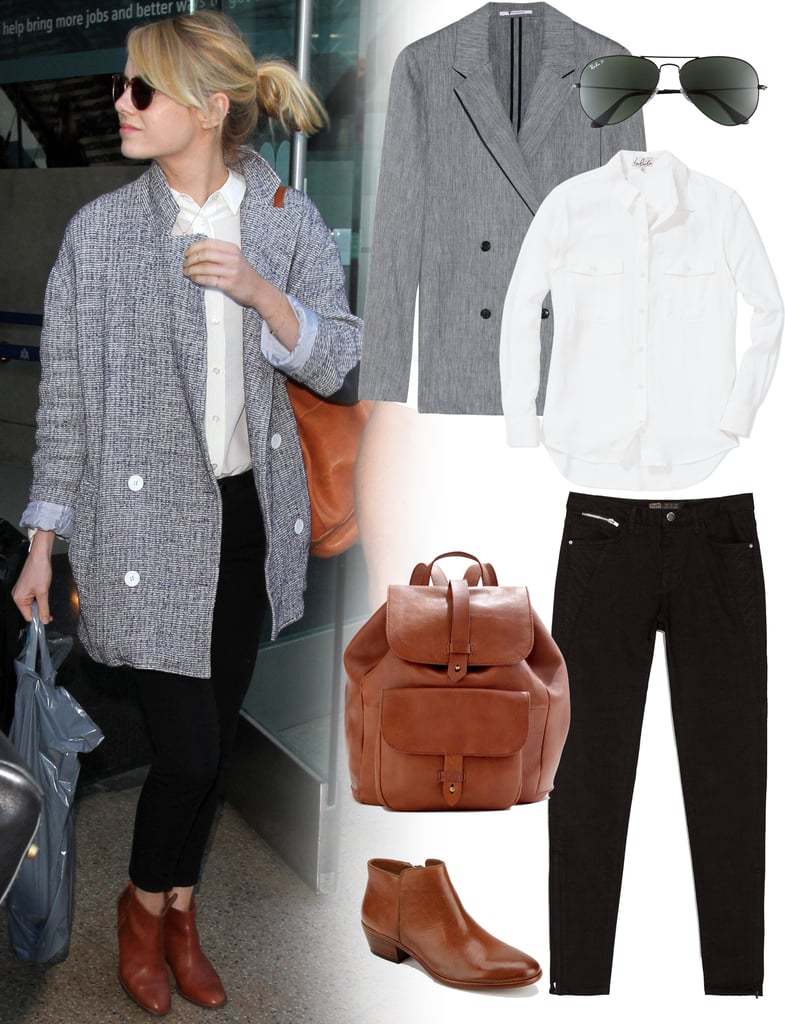 0
Emma Stone Carries a Madewell Backpack (and We Love Her For It)
Emma Stone's bag of choice isn't a bank-breaking Givenchy or Valentino — the star has been spotted multiple times toting Madewell's leather rucksack, which delights us doubly for how gosh darn normal she is and that we can order the same one right now! After seeing Angelina Jolie recently discard her pricey Saint Laurent bag for an Everlane tote, we're wondering if Hollywood is undergoing a budget-conscious phase.
The outfit she put together for an airport run, including the bag as carry-on, was equally approachable but polished. She resisted the temptation to wear comfy sweats for the flight, picking skinny black jeans, a silky button-up, and a boyfriend blazer with rolled sleeves. Her accessories, backpack included, were timeless pieces fit for a coed or a CEO (leather ankle boots and aviators? Both will eternally be in style).
Her look works just as well for a regular day around the office or out with pals, and, as such, we're shopping it out. Keep scrolling for large shots of all our favorite pieces and info on where to shop.
Source: FameFlynet