Kate Middleton Blue Tweed Missoni Coat March 2016
Yes! Kate Middleton Proves It's Possible to Repurpose Your Wedding Guest Look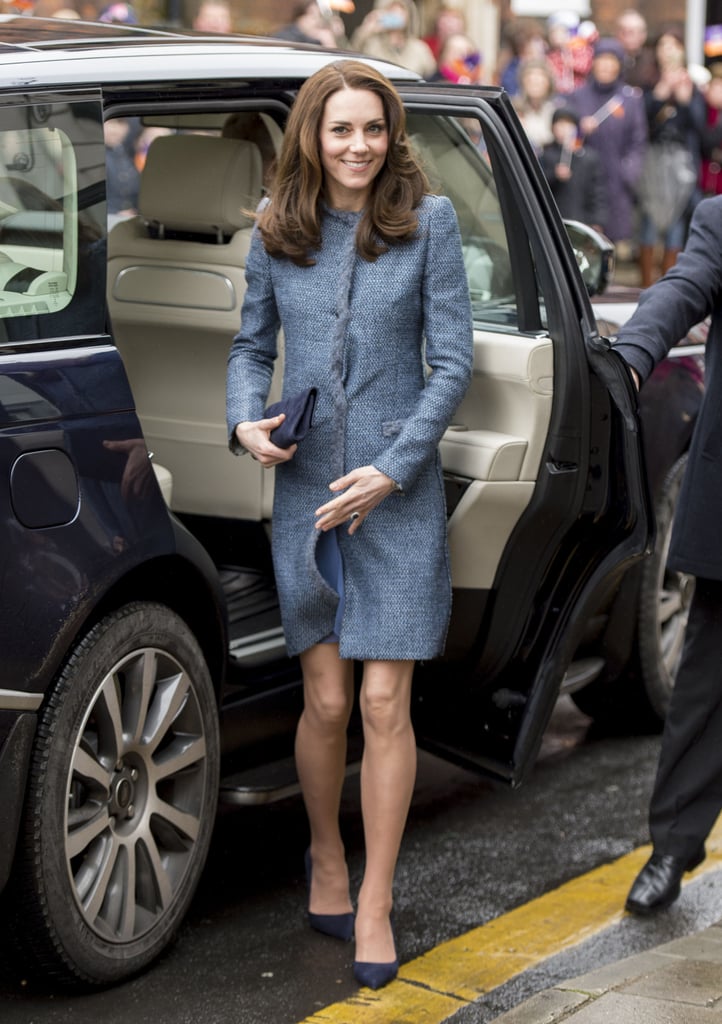 0
Yes! Kate Middleton Proves It's Possible to Repurpose Your Wedding Guest Look
Kate Middleton is turning to the blue side of her wardrobe, a style move that's proved beneficial in the past. But the duchess selected one of her most trusted designs in the shade when she opened a new charity shop for East Anglia's Children's Hospices: her tweed Missoni coat.
The silhouette felt fresh when grounded with classic navy accessories, from suede pumps to a matching clutch and her sapphire engagement ring. And get this: while Kate's pulled off the textured look (which dates back to 2010) many times in the past, our favorite was at a wedding!
Yep, Kate fancied-up the knee-length number with a fascinator and dangling earrings to attend Lucy Meade and Charlie Budgett's nuptials in 2014. Scroll to let Kate inspire you to repurpose your own wedding guest outfit. What — like you're surprised Ms. Middleton's offered you yet another styling hack?