Oscar de la Renta Fall 2016 Collection
You'll Want to Wear These Oscar de la Renta Looks Right Off the Runway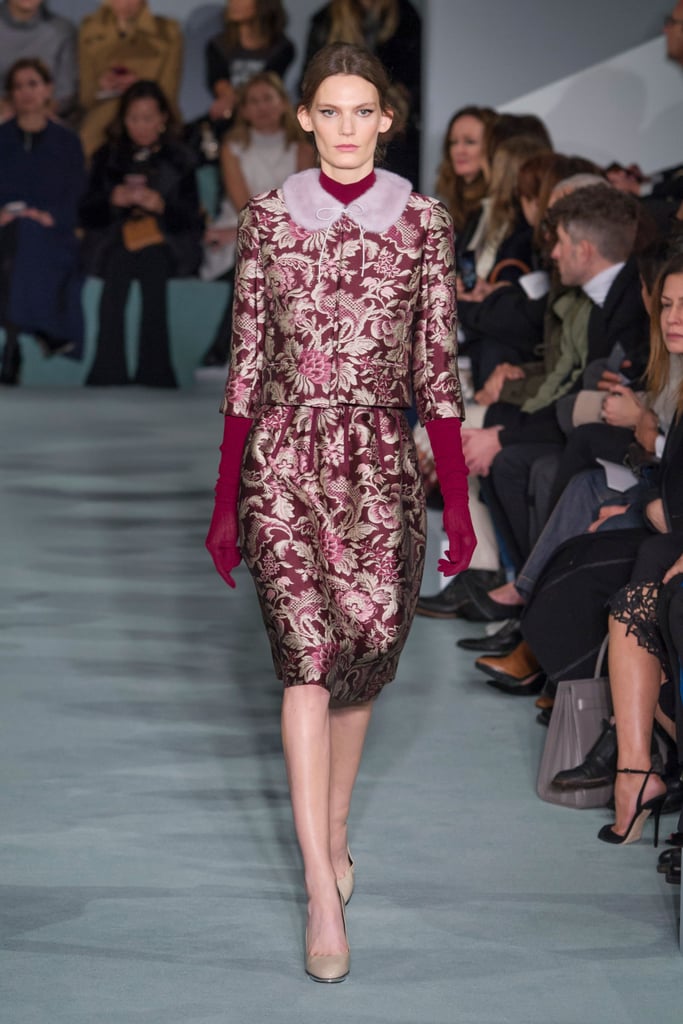 0
You'll Want to Wear These Oscar de la Renta Looks Right Off the Runway
Seeing Oscar de la Renta designs make their way down the runway each season gives us a thrill like no other. We consider it our little dose of dreamy — ball gowns, brocade designs, outfits worthy of a red carpet — but for Fall '16, dreamy became a bit more realistic.
While the princess-like elements we love from the fashion house were still all there, creative director Peter Copping made sure the pieces were wearable for the everyday woman — not just celebrities. Rich colored leather dresses and skirts could be spotted, that brocade design was on suits this time, and even the short-length gowns wouldn't feel too out of place at a wedding.
Read on for a bit more on what we saw at the show. Finally, all those dreams seem within reach.
Trends: Three-quarter sleeves, lace pieces, furry embellishments, metallics and sparkly details, and layering.
Colors: Marsala, gray, blue, red, and black.
Shoes: Solid-colored and embellished heels with a small platform, as well as boots that hit mid-calf.
Details You Might Have Missed: The use of gloves — both long and short — to amp up a number of looks.
Key Prints: Brocade designs, florals, and various types of leaves.
Who Would Wear It: The feminine yet strong woman, who's ready to take on whatever life throws at her — and do it in style.