Ariana Grande's Taking Us Back to the '00s With Her Clear Bubble Ring
As POPSUGAR editors, we independently select and write about stuff we love and think you'll like too. If you buy a product we have recommended, we may receive affiliate commission, which in turn supports our work.
Ariana Grande is all about the chunky-ring trend from the early '00s, and we're happy to see it! In a recent Instagram post, Ari is all smiles in a sexy polo top by Mirror Palais that features an underwire cropped fit right underneath her chest. She paired the statement shirt with a chic white Prada shoulder bag, multiple hoops and diamond earrings, and our favorite accessory of her whole outfit: the BonBonWhims Clear Rainbow Lucky Ring in Oval Spaceship. How friggin' cute is that?
BonBonWhims is an AAPI-owned small business founded by Clare Ngai. "'Bonbon' means 'candy' in French, and it also means 'good,'" Clare told POPSUGAR. "'Whims' is short for 'whimsical,' [so that's how I got] whimsy. I wanted this to be a really good-vibes-only, positive brand, and I feel like that really embodies all of those messages. My jewelry, as you can see, is very colorful and chunky."
You can shop Ariana's exact ring on the BonBonWhims website, or you can personalize the label's famous Rainbow Lucky Rings to feature a variety of different colors and stones.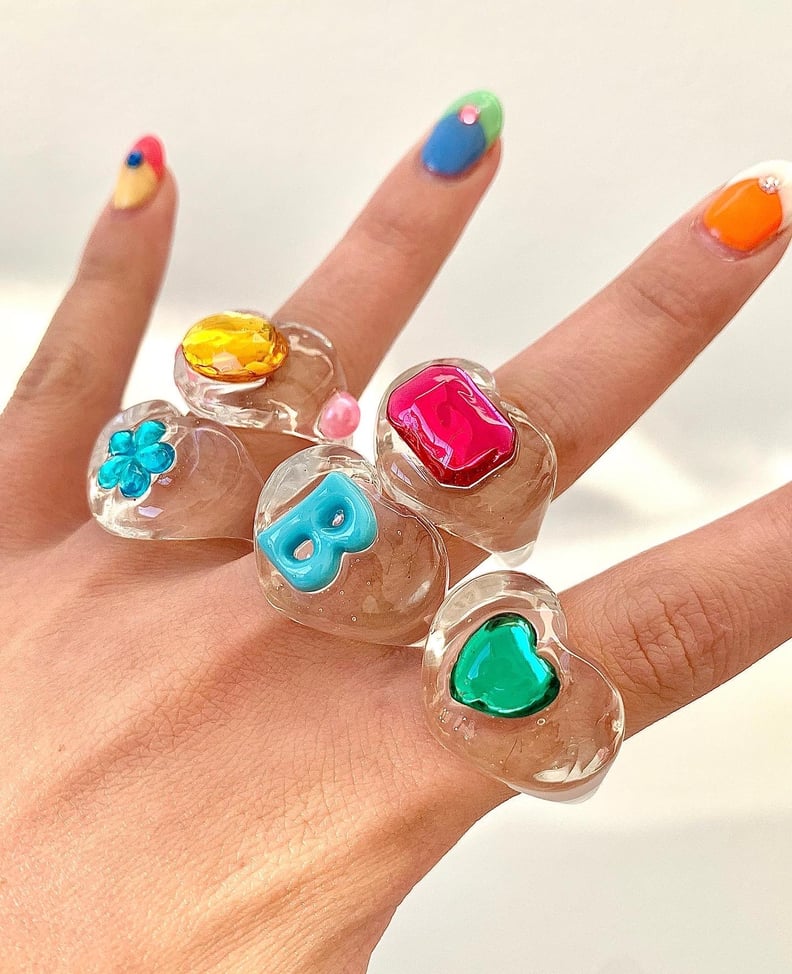 Ariana Grande's BonBonWhims Clear Rainbow Lucky Ring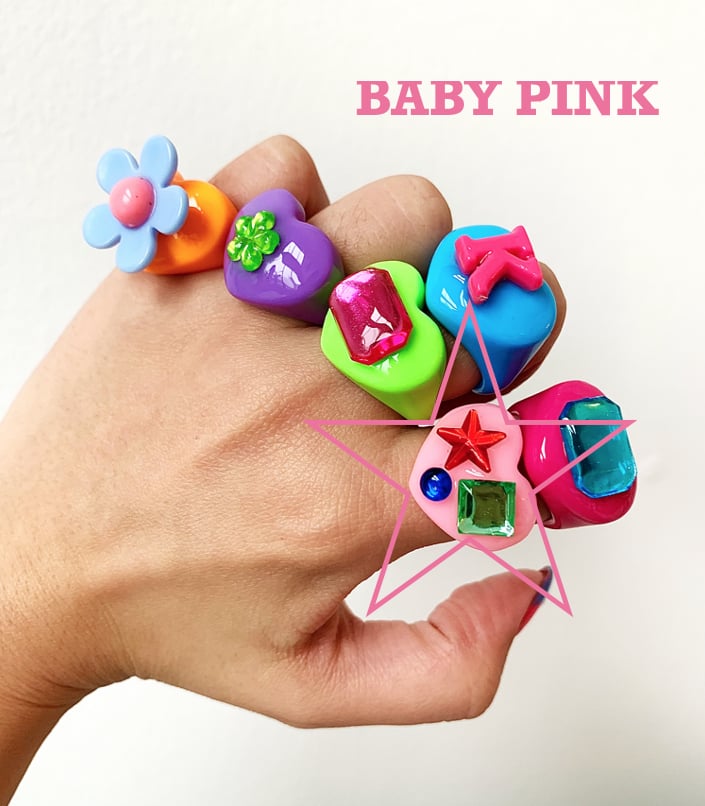 BonBonWhims Baby Pink Rainbow Lucky Ring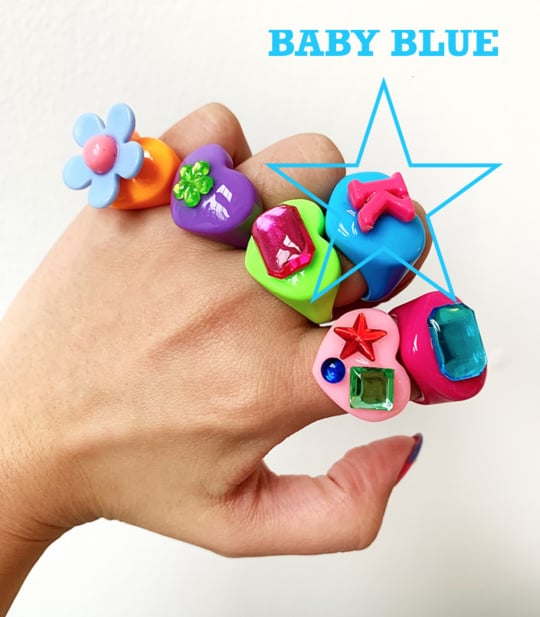 BonBonWhims Baby Blue Rainbow Lucky Ring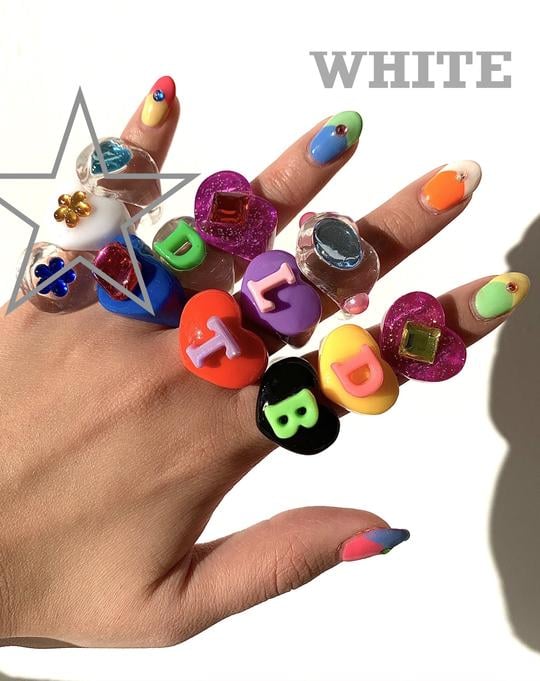 BonBonWhims White Rainbow Lucky Ring