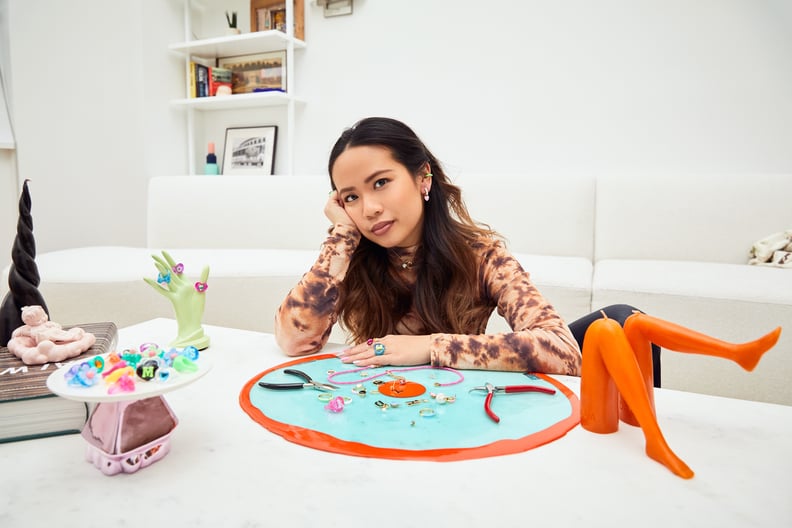 Maegan Gindi
Maegan Gindi
As POPSUGAR editors, we independently select and write about stuff we love and think you'll like too. If you buy a product we have recommended, we may receive affiliate commission, which in turn supports our work.
The chunky-ring trend is taking over, and one designer you have to thank is BonBonWhims's Clare Ngai. We spoke with the designer of the whimsical brand that will take you right back to the 2000s with its colorful designs. The name also seems to have the same cheery sentiment that the designs evoke. "BonBon means candy in French, and it also means good. Whims is short for whimsical, [so that's how I got] whimsy. I wanted this to be a really good-vibes-only, positive brand, and I feel like that really embodies all of those messages. My jewelry, as you can see, is very colorful and chunky," Clare told POPSUGAR.
"Making jewelry has always been a hobby, and then the pandemic hit and I started doing more, trying to use it as a distraction. During COVID and when I was working from home, I thought, 'Let me just start an Instagram and see what happens.' Of course, at first, it was just friends and family. Then slowly, random people would DM me. It was actually a DM-to-shop brand all the way up until this past November."
Another thing we love about the brand? BonBonWhims has been giving back to the AAPI community by making donations to Send Chinatown Love, Stop AAPI Hate, Heart of Dinner, and AALDEF. So you can feel great about your purchase, too! Keep scrolling to read more about the brand and shop some of our favorite selections.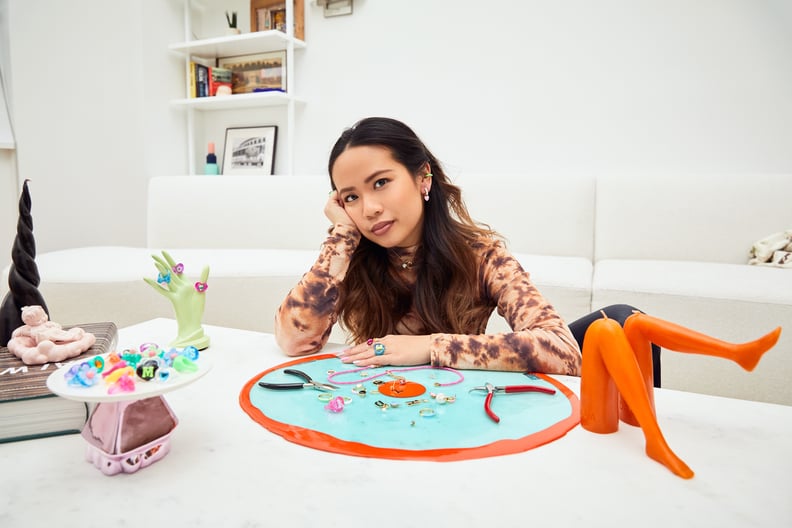 The Brand's Inspiration
"I grew up in Hong Kong, and when I was a kid, we would go to the mall to play with the gumball machines that would give you little collectibles like hearts and other charms. I would say the inspirations came from this movement of the early 2000s. It was a mix of Y2K, '90s, and my own experience kind of coming together."
Kylie Jenner Wearing BonBonWhims
"I freaked out when I saw Kylie wore my earrings! She was wearing the pink cuff earring, too. I still feel like I'm on cloud nine. I felt very honored. Her stylist, Jill Jacobs, actually reached out one day out of the blue and said that they wanted to post something. This was a few weeks ago, so I didn't really have much hope. I just thought, 'OK, I'm sure she gets stuff from millions of brands a day.' But it's so humbling as a small brand to see someone like Kylie wear my piece. I like that she's embracing small brands and wearing it with designers like Versace."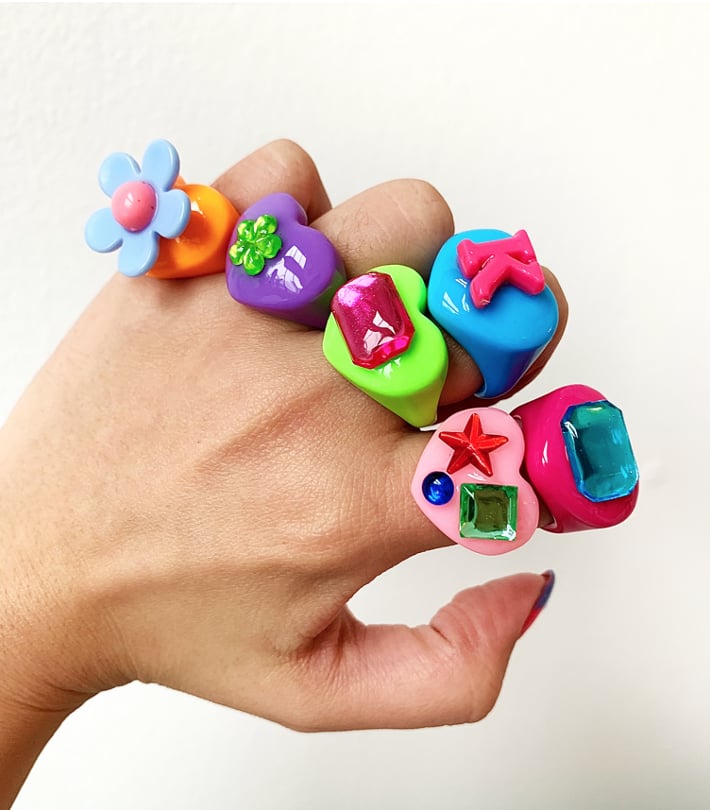 Starting the Brand
"I actually tried to [start a brand] once a couple of years ago when I was working at a job that wasn't very fulfilling and inspiring. I remember during lunchtime, I would go to the jewelry district in New York, and I'd just buy a ton of beads and make jewelry at home. I know that a lot of jewelry designers are trained, but I'm sort of self-taught. I just watched YouTube videos, and I didn't go to school for it."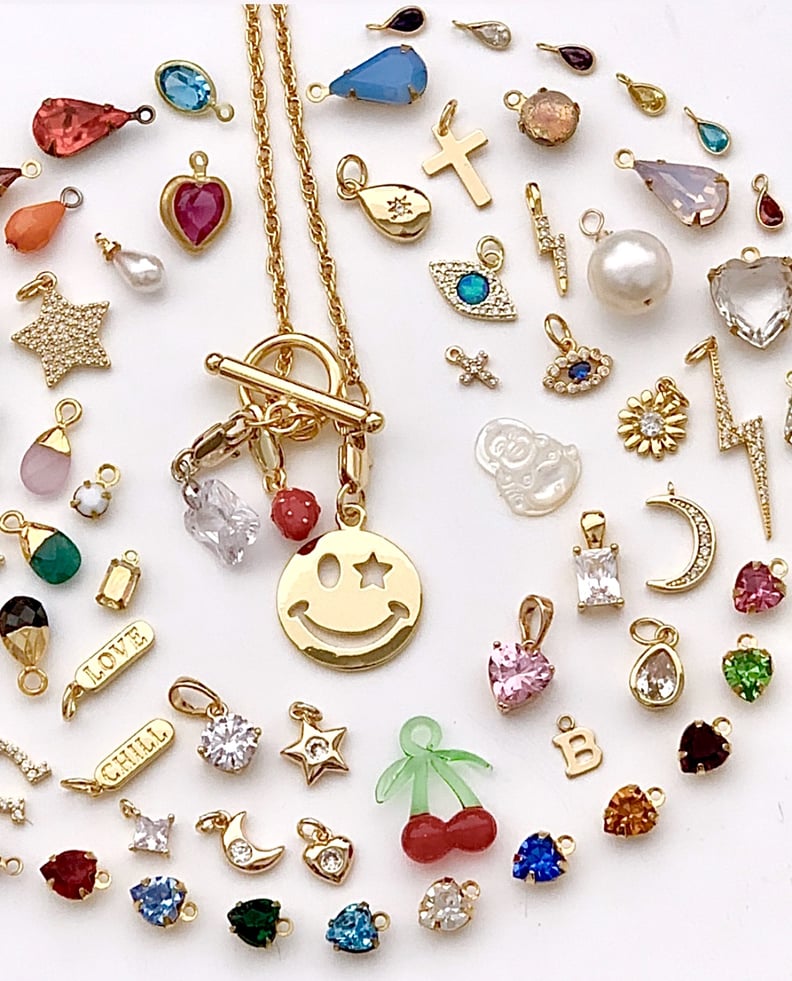 Giving Back to Charities
"I want to continue being really involved in the charitable aspect of BonBonWhims. Right now, as you know, there's a lot of anti-Asian sentiment happening. We made a ton of donations to a lot of charities that will benefit the Asian AAPI communities. I want to always be able to do that."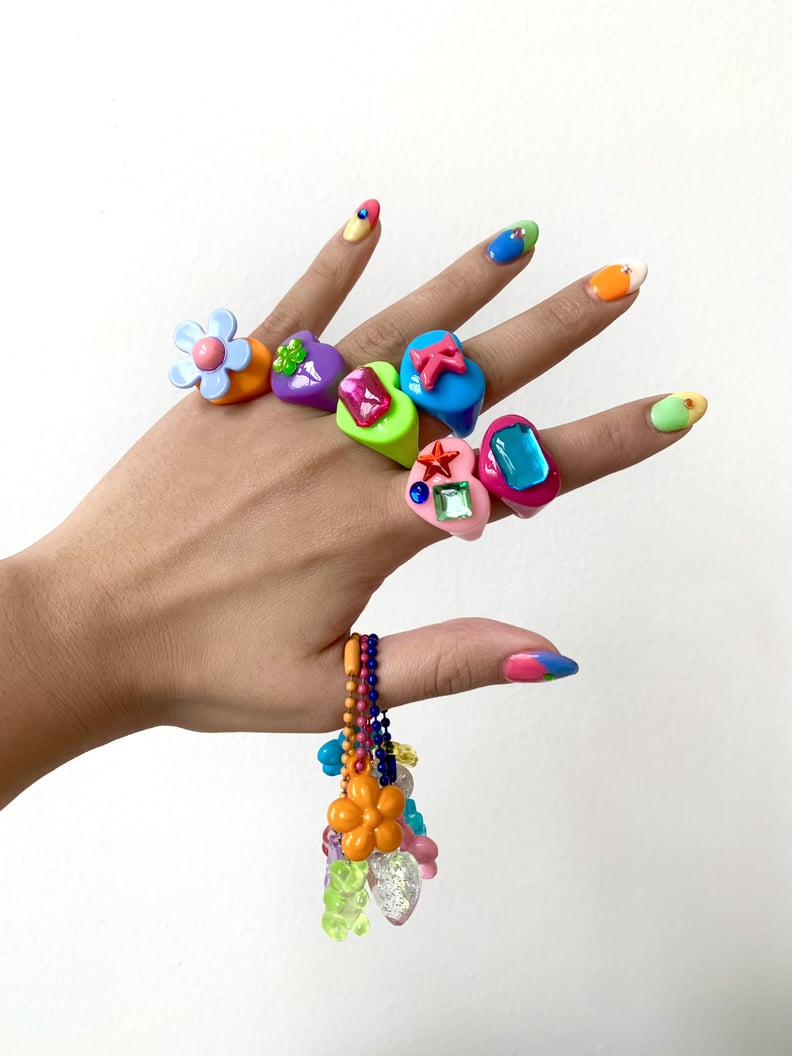 Which Celebrities She'd Love to See Wearing Her Brand
"I would love to see more women of color wearing the brand, too. Chrissy Teigen or Olivia Munn would be so cool!"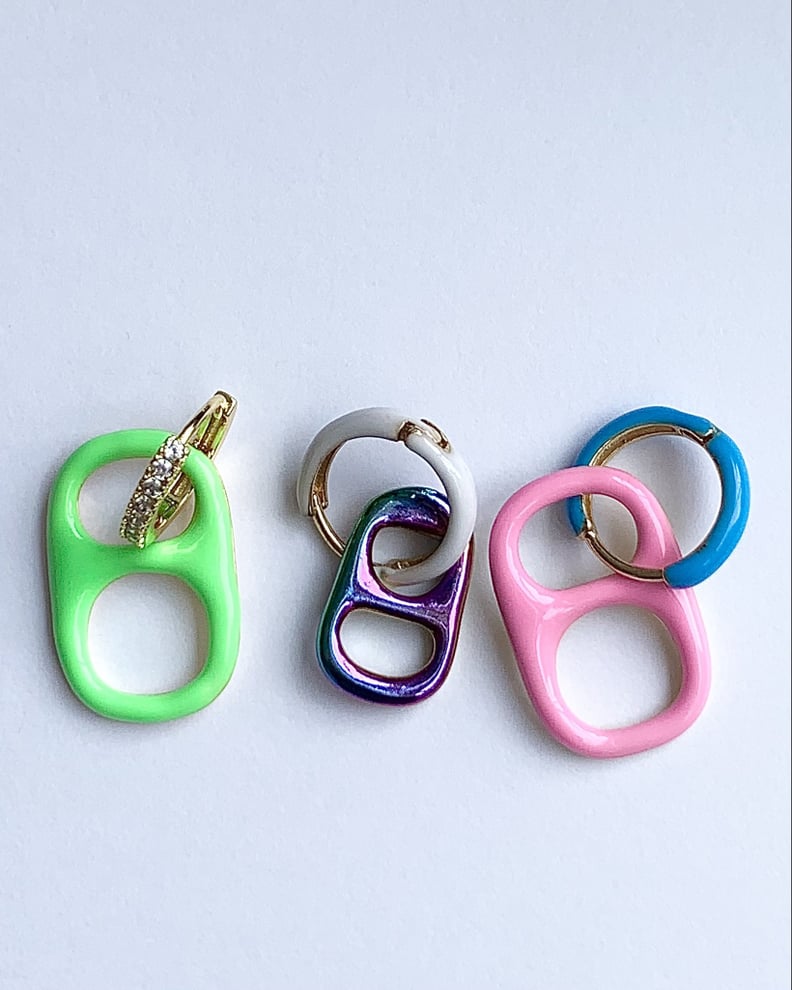 Shop Our Favorite Pieces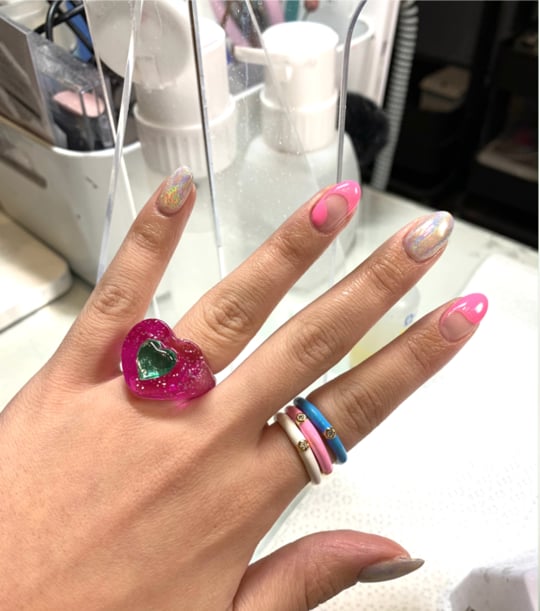 BonBonWhims Adjustable Enamel Drip Band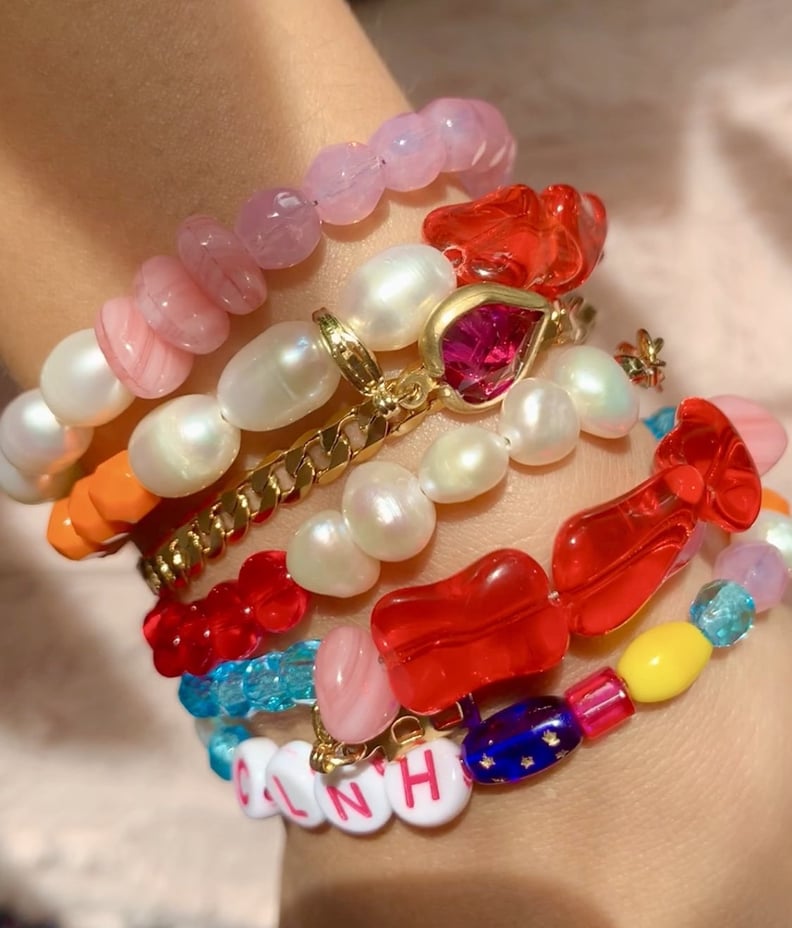 BonBonWhims Custom Pearl Drops Bracelet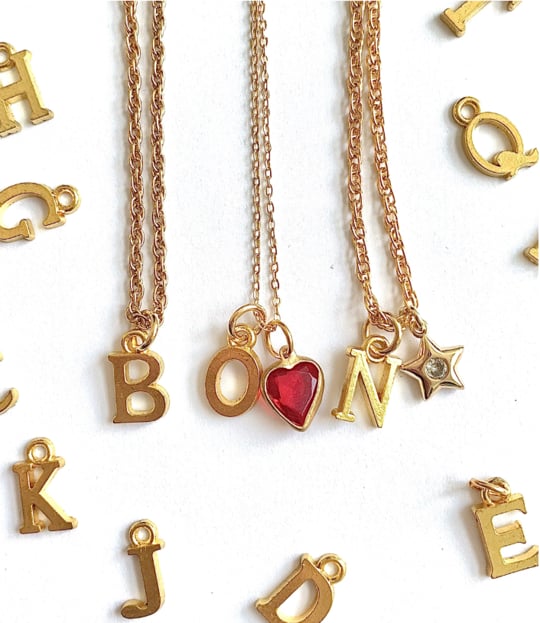 BonBonWhims Vintage Initial Necklace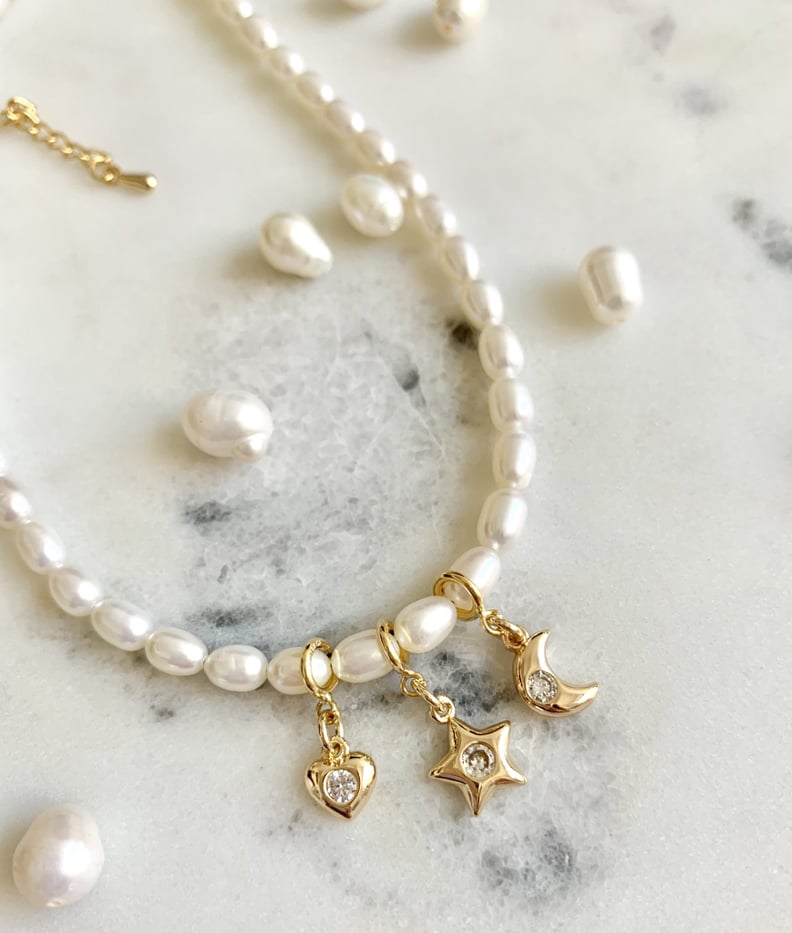 BonBonWhims Pearl Drops Necklace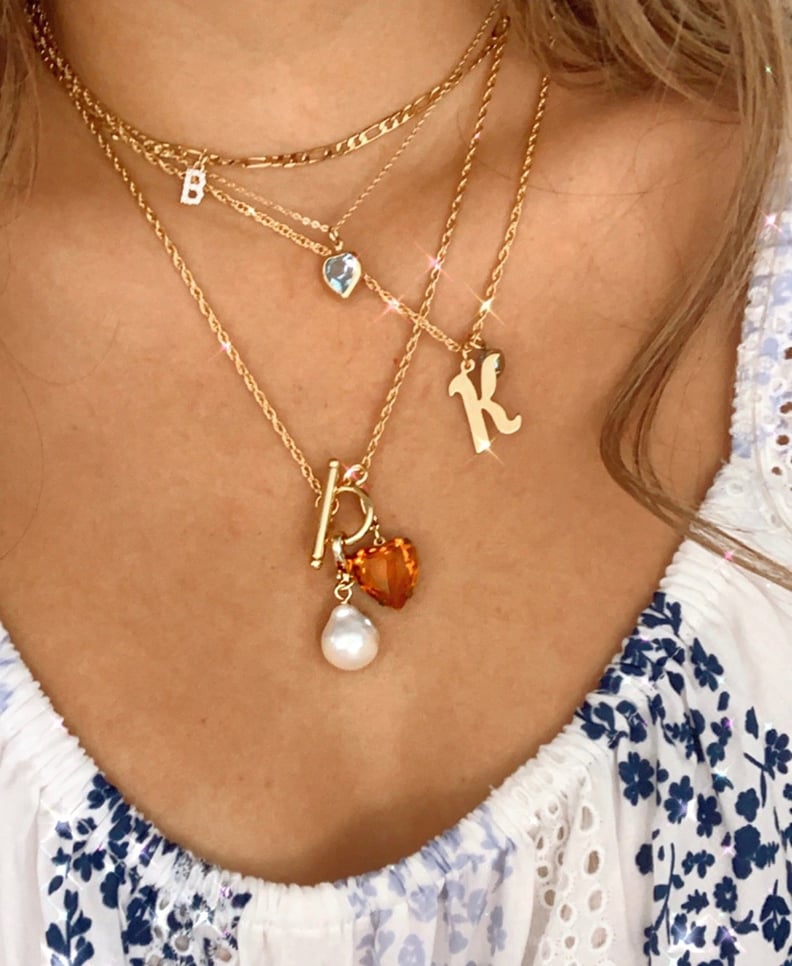 BonBonWhims Lock and Love Necklace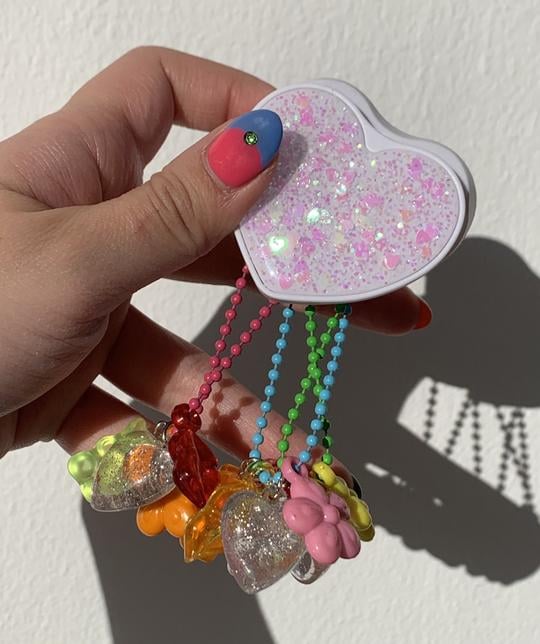 BonBonWhims BonBon PhoneGrip