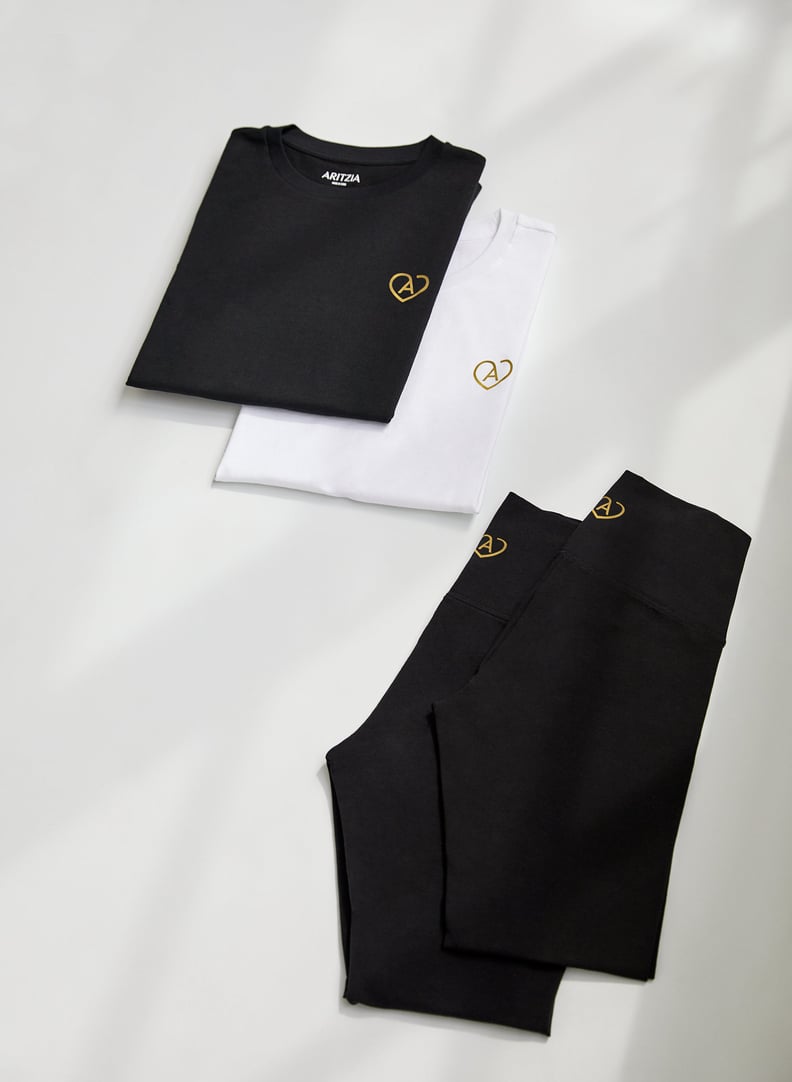 Aritzia
As POPSUGAR editors, we independently select and write about stuff we love and think you'll like too. If you buy a product we have recommended, we may receive affiliate commission, which in turn supports our work.
Aritzia's Community Care Program is an initiative to donate a total of $20 million worth of clothing to frontline healthcare workers. The program came together with Good360 to create a sponsor package — consisting of two cotton tees and two pairs of leggings made of sweat-wicking material, each stitched with an exclusive Aritzia heart logo in gold — and 10,000 have been distributed to those on the front lines of COVID-19.
Aritzia is also giving customers the chance to purchase a set for healthcare heroes with a "You Get, We Give" initiative. For every package purchased (you can pick up the Diamond package for $100 or the Double Diamond for $200), Aritzia will donate two back to the community on your behalf. The easy-to-wear, easy-to-wash clothing included in the set is meant to help healthcare workers transition pre- and post-shift, keeping sanitary standards in mind.
Aritzia has shared snaps from grateful nurses and medics with POPSUGAR, which were posted on social media to thank the retailer for the thoughtful packages. "This gift to essential workers has become a staple piece of clothing, thank you @aritzia," one woman posted on Instagram. Keep reading to see a few more appreciative posts, and then check out the sets you can send to a loved one or hero in need.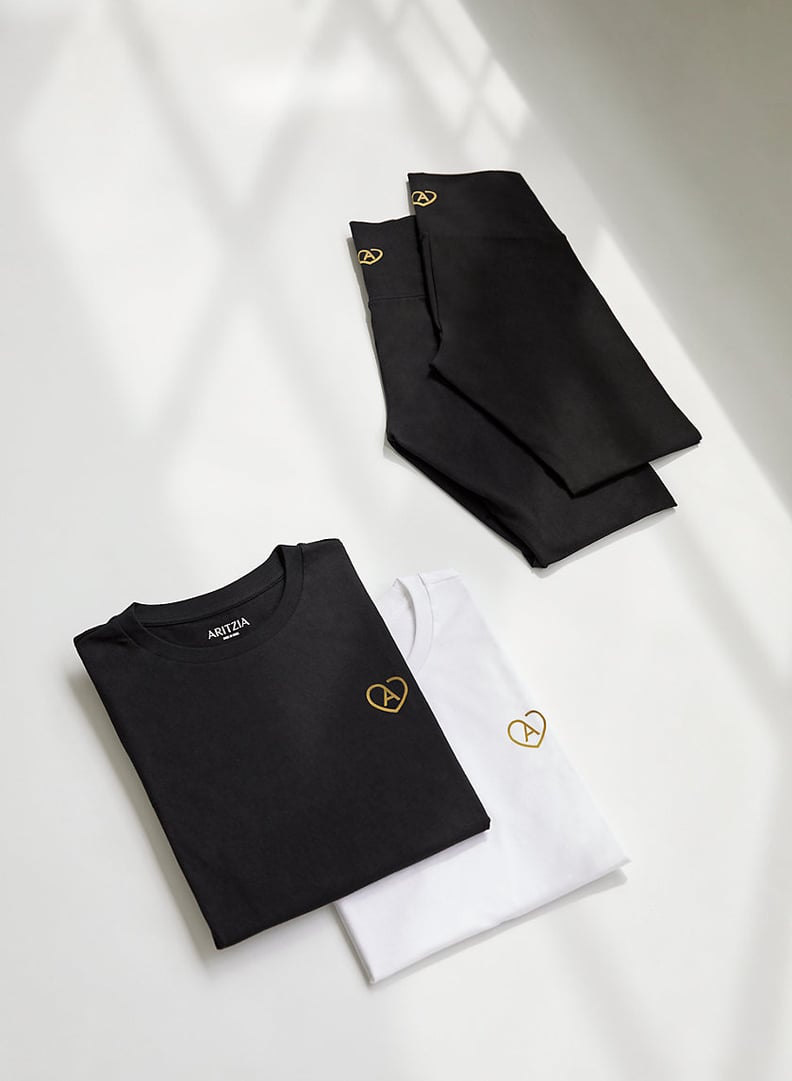 Aritzia Community Sponsor Package - Diamond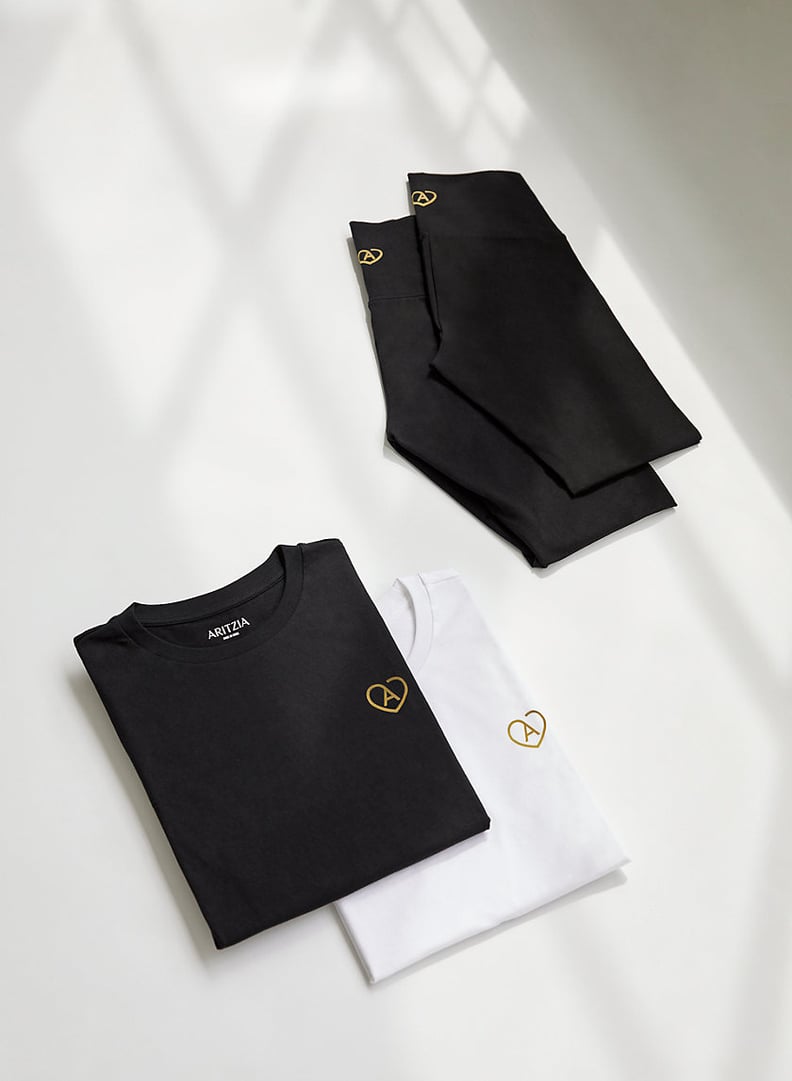 Aritzia Community Sponsor Package - Double Diamond