As POPSUGAR editors, we independently select and write about stuff we love and think you'll like too. If you buy a product we have recommended, we may receive affiliate commission, which in turn supports our work.
Winter has finally arrived, which means for the next few months, our focus will be shifting entirely onto one thing: finding new ways to stay warm. The more the temperatures drop, the more inspired we feel to begin building out our ultimate winter wardrobe — complete with cold-weather essentials like gloves, scarves, and of course, cute beanies. Unlike bucket hats, beanies are one of those styles that genuinely looks good on everyone, and it's a cozy accessory that's designed to keep you feeling super warm, even in the chilliest seasons.
If you're looking for a great hat to add to your accessory rotation this season, we rounded up the best beanies for women that come in a range of colors, materials, and even prices. From a neutral style that goes with everything to vibrant pom beanies that'll add a pop of color to any look, you're bound to find something you'll love. Keep reading to shop our favorite winter accessory below.
— Additional reporting by India Yaffe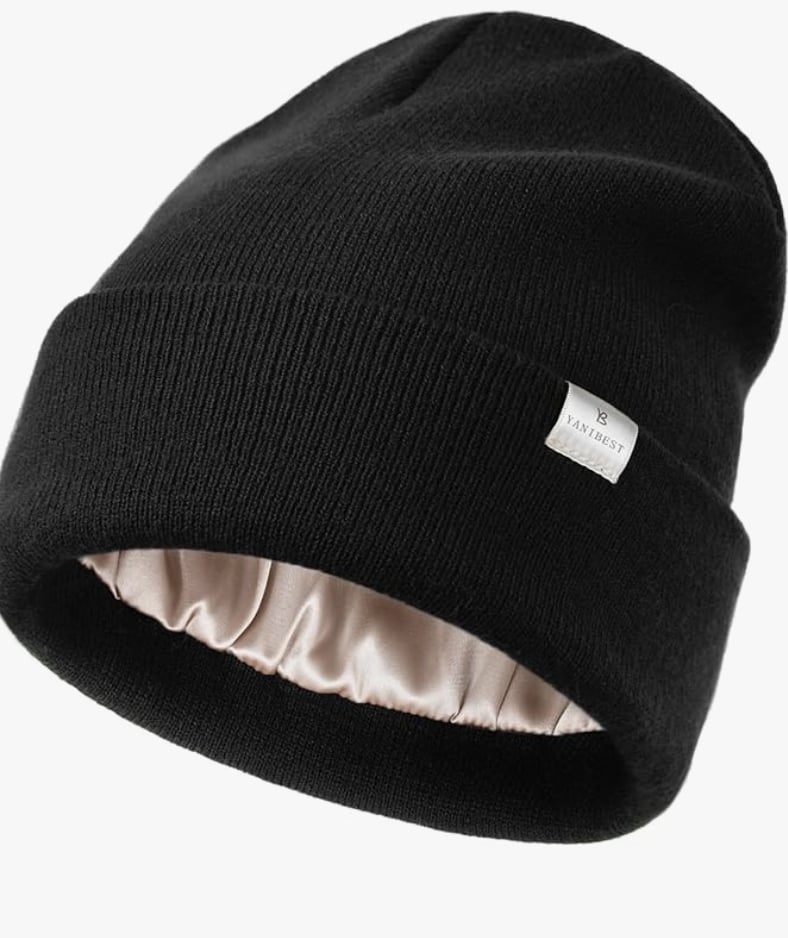 A Slouchy Beanie
Yanibest Satin-Lined Beanie ($14)
This bestselling Amazon beanie is made of an acrylic and satin blend that makes it feels slouchy and supremely comfortable while on. Shoppers love its effortless fit, which is made possible by the accessory's elastic band along the bottom, with one users writing on Amazon's site: "The beanie is of high quality knit. It fits fine especially when I folded the edges back to make the silk lining more secure. In fact, I am now ordering more colors!"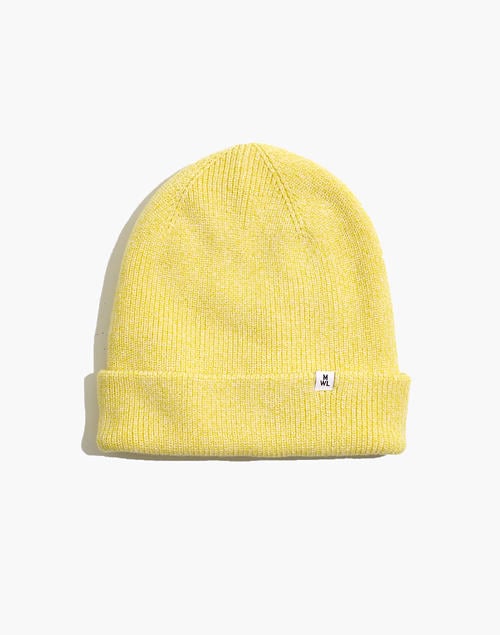 A Sustainable Beanie
Madewell Recycled Cotton Cuffed Beanie ($35)
This colorful beanie makes us smile. It adds a great pop of color to any outfit (or winter wardrobe), and is a great affordable pick. Even better, the accessory is made of an eco-friendly blend of primarily recycled cotton, which makes it a piece you can feel truly good about wearing.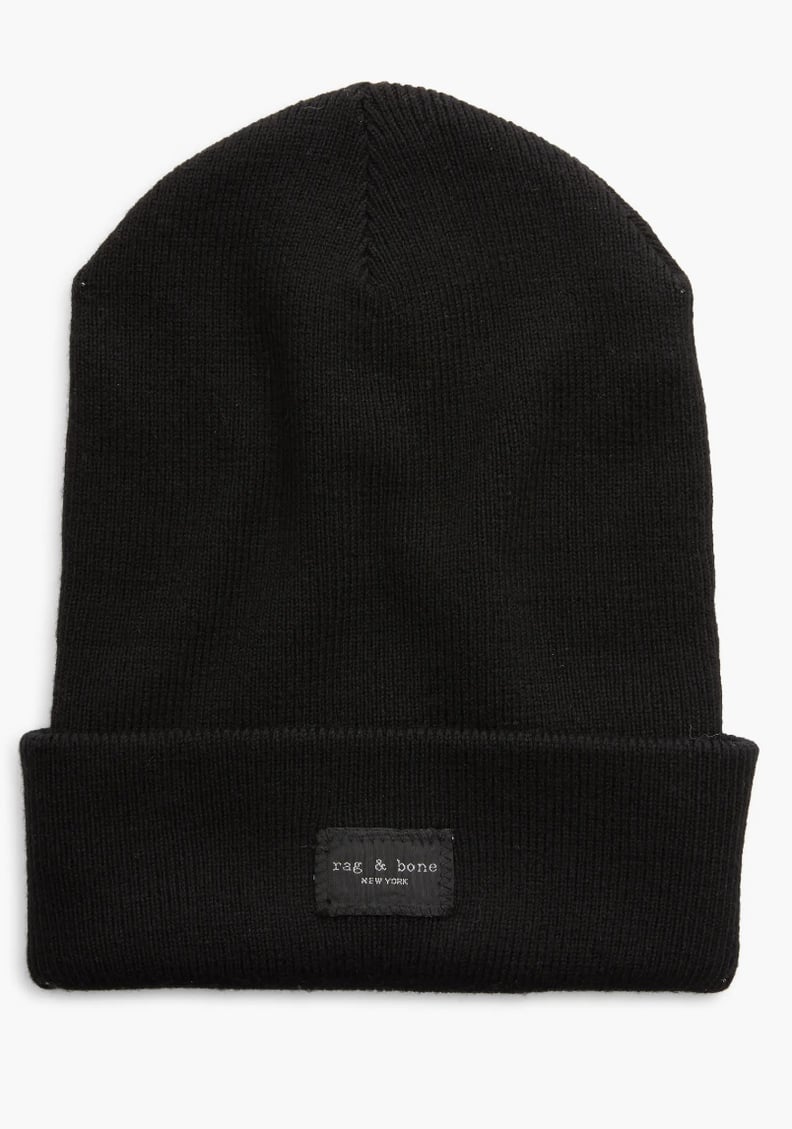 A Merino Wool Beanie
Rag & Bone Addison Merino Wool Beanie ($95)
You'll always reach for this merino wool beanie from Nordstrom. It's a little bit slouchy, so it gives off a more casual look — making it perfect for everyday wear.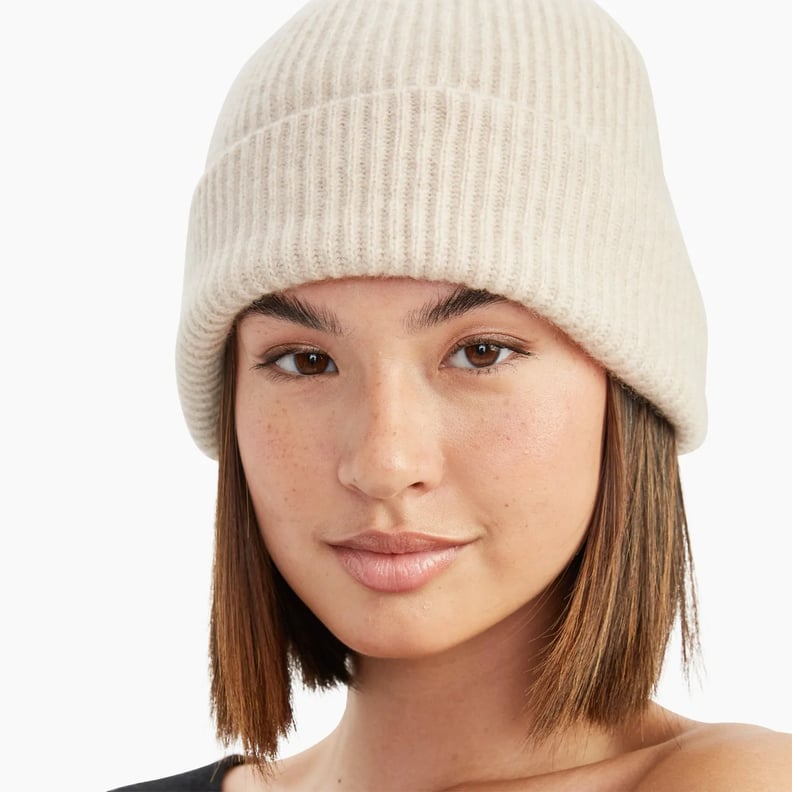 A Cashmere Beanie
Naadam Signature Ribbed Cashmere Beanie ($43, originally $85)
If you want a cozy winter hat, you can never go wrong with cashmere. The decadent fabric is known to be pretty pricey, but we found this cashmere beanie for under $100. It comes in a bunch of cute colors, and this oatmeal shade feels especially versatile for winter. It'll keep you warm and give any outfit a more elevated flair.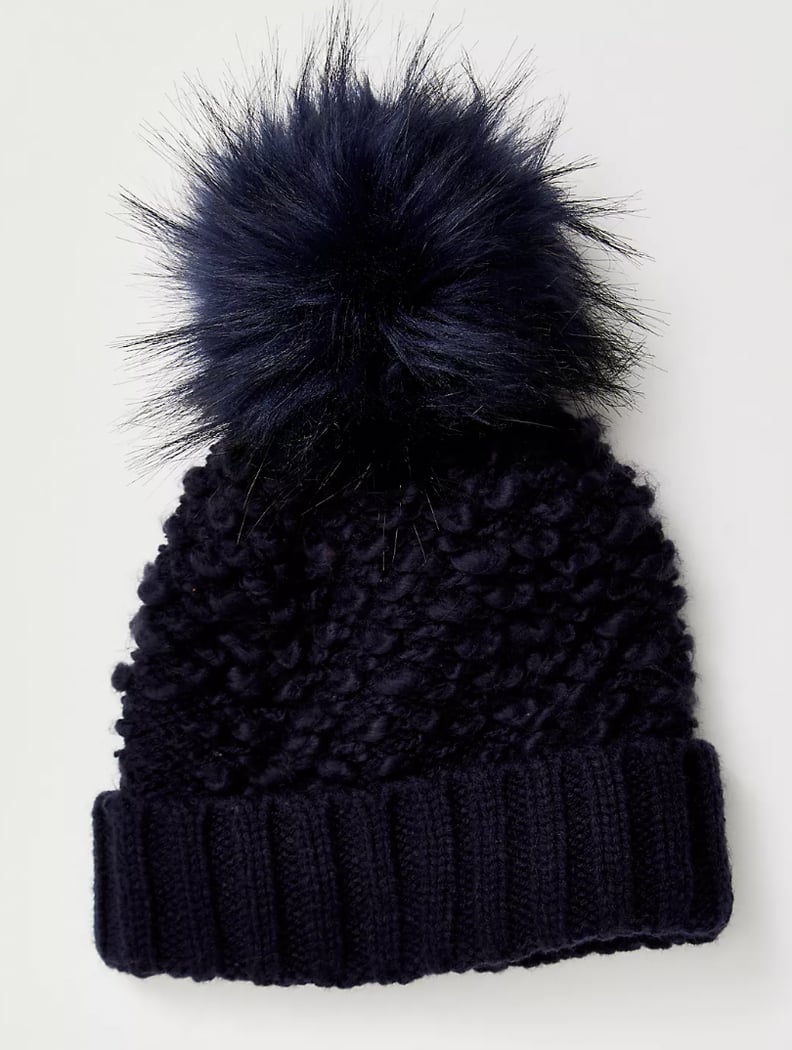 A Pom Beanie
Free People Full Moon Nubby Pom Beanie ($68)
This slouchy beanie is about as cozy as it could possibly get — especially with the pom accent integrated up top. We'll take any excuse for some more softness and warmth in our lives, and this accessory definitely delivers on all fronts. The navy shade feels so on trend for the season, but the comfy beanie is also available to shop in rosy pink and charcoal gray colorways.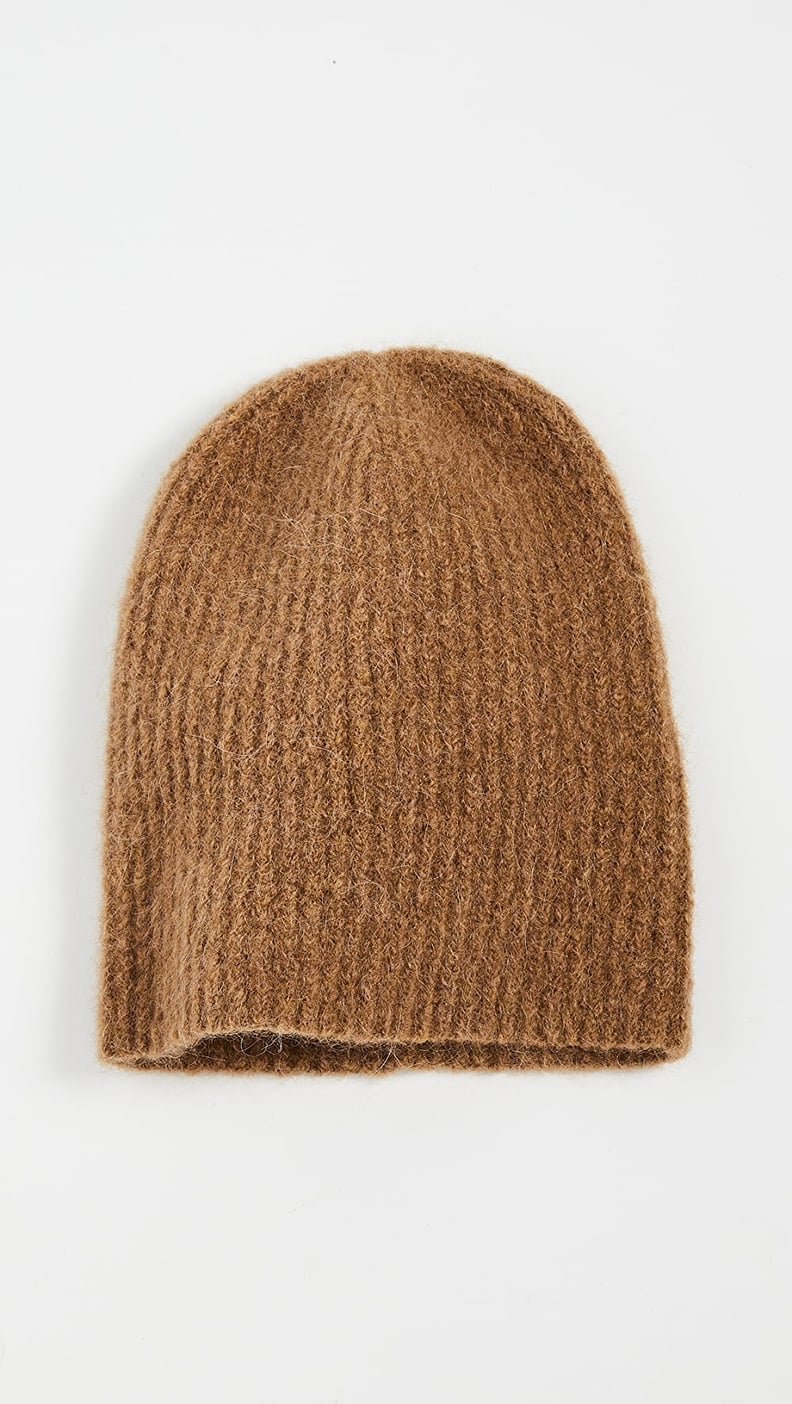 A Neutral Beanie
Janessa Leone Piper Beanie ($90, originally $120)
The color of this beanie is so versatile. If you've got blonde or light colored hair, it'll look gorgeous. Unlike other beanies, this style is on the thicker side as it's made of brushed wool, so if you want something for chillier temperatures, this is a good option.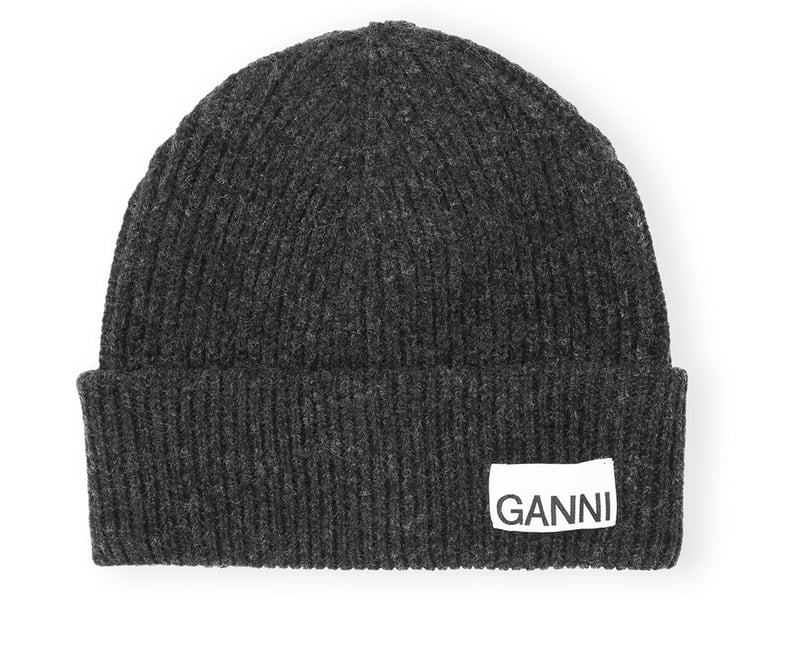 A Ribbed Beanie
Ganni Blue Loose Ribbed Beanie ($95)
As far as cute beanies go, we're convinced this style from Ganni is one that you'll always reach for. It's warm and cozy, plus it goes with everything. The accessory is available in a bunch of different colors, and the ribbed detailing completes the piece with a fun textured element.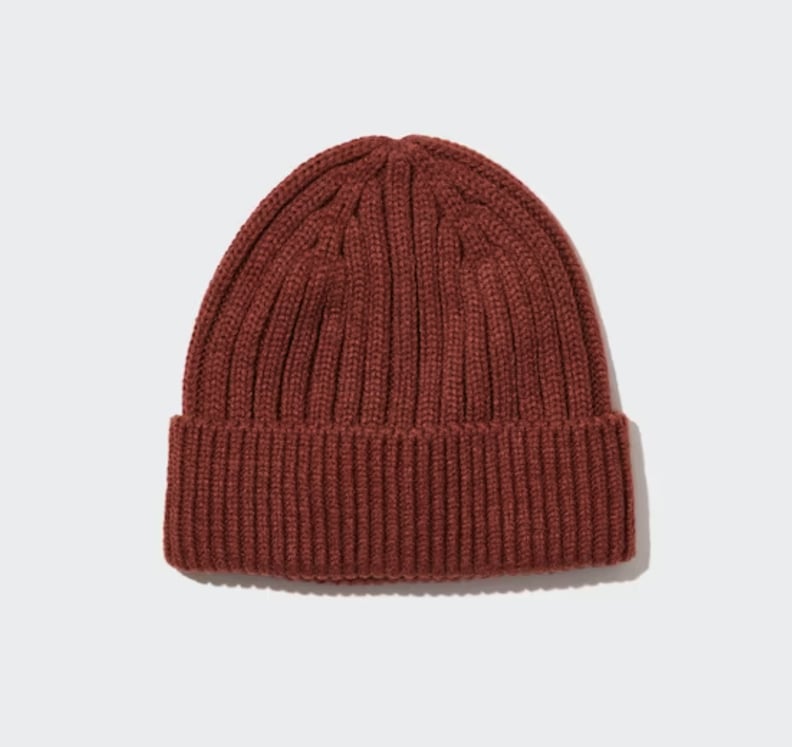 A Warm Beanie
Uniqlo Heatteach Ribbed Beanie ($15)
If you're looking for an option that'll keep you warm in brisker winter temperatures, this insulated version from Uniqlo is a worthwhile buy. The style is super affordable and so warm. Plus, this is such a thoughtful gift for friends and family. Uniqlo's beanies have a tendency to sell out pretty fast, so we recommend stocking up before they're sold out.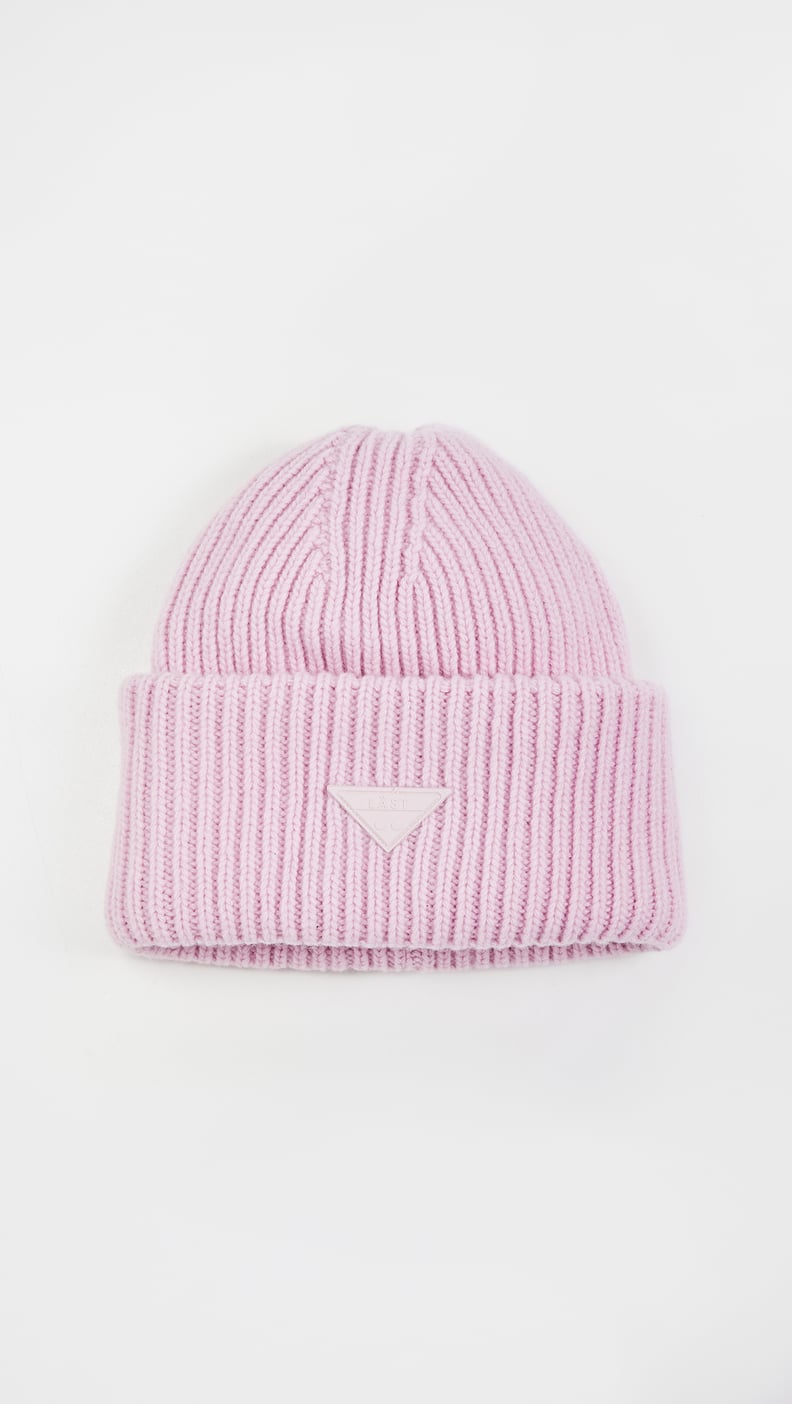 A Stylish Beanie
Last Oversize Baby Pink Hat ($95)
When we saw the baby pink coloring of this ribbed beanie, we immediately knew that it was a winner. Made of 100 percent merino wool, it's super warm and will make you feel instantly more comfortable in the frigid temperatures. Plus, the accessory has an elastic ribbing along the bottom which provides extra grip support, so it will stay up properly on your head.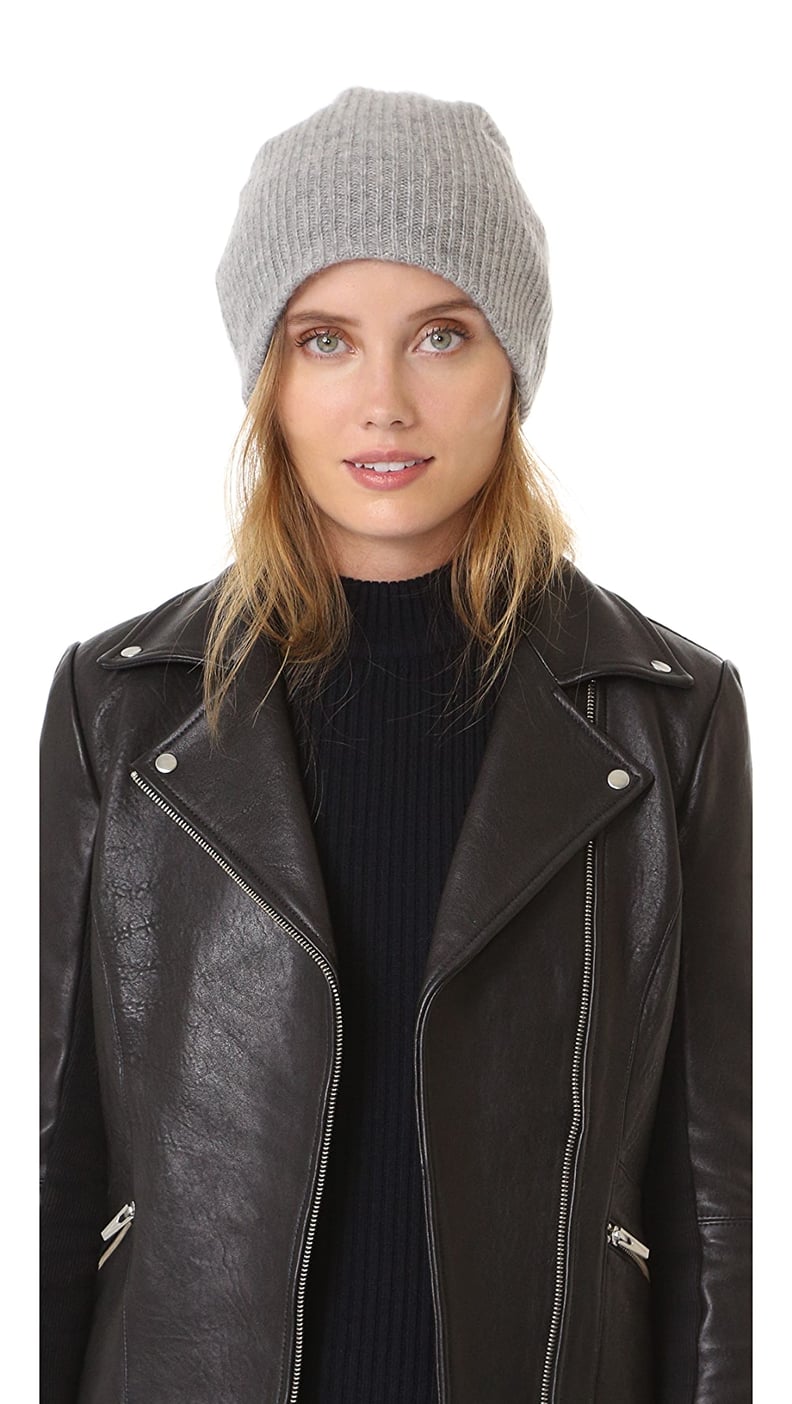 A Luxurious Beanie
White + Warren Cashmere Plush Rib Beanie ($175)
Get cozy with this cashmere beanie from Shopbop. It's so comfortable, and doubles as a great everyday luxury you'll love wearing. This is made of a lightweight ribbed cashmere, so it's super warm, but not too heavy, making for a nice, cozy winter hat.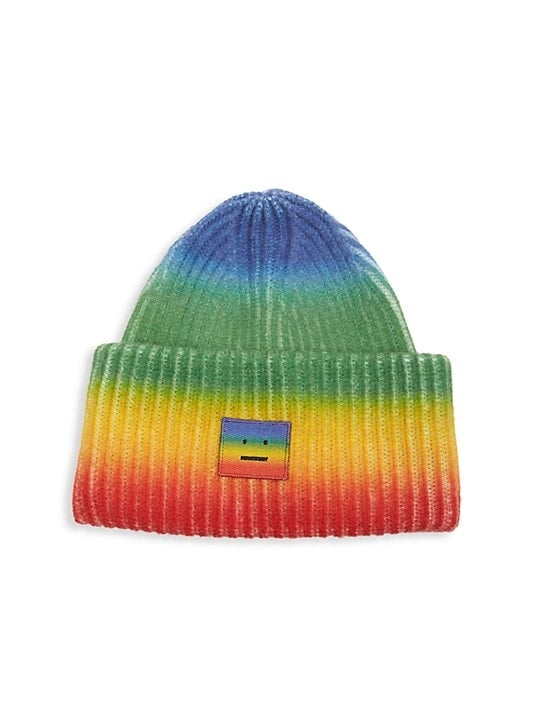 A Designer Beanie
Acne Studios Rainbow Beanie ($180)
This bestselling beanie is going to be your go-to hat this season. When it's starting to get windy and chilly, you're going to want to reach for it every single day — and not just because of its eccentric rainbox coloring. It's whimsical, fun, and so warm. Plus, it's crafted from a 100 percent wool material that's dense and durable, so it can withstand even the most intense winter weather without getting damaged — like snow or wind.