As POPSUGAR editors, we independently select and write about stuff we love and think you'll like too. If you buy a product we have recommended, we may receive affiliate commission, which in turn supports our work.
In an era dominated by reimagined trends, niche styling hacks, and TikTok fads that come and go so quickly you can almost get whiplash simply by paying too close attention to them, there's something so timeless and endearing about French-girl fashion. The aesthetic certainly isn't new to the mainstream, but pop culture phenomenons like "Emily in Paris" have reminded us of the trend's effortless, understated nature — carrying with it a certain je ne sais quoi (sorry, we had to) that manages to even transcend generational fashion. And at the forefront of the French-girl aesthetic is none other than the classic beret cap.
It's true: upon visiting the City of Lights, you'll find no shortage of locals and tourists alike donning the chic accessory (likely with a baguette in tow, too). But over the last few years, luxury brands and fashion labels have proven that the versatility of berets actually extends far beyond the city limits of Paris — with designers styling them on the runways, celebrities like Rihanna and Bella Hadid incorporating them into their street style looks, and even social influencers making the case for the sophisticated accessory as a day-to-day staple.
If you've debated experimenting with beret hats in your own wardrobe, now's the perfect time — especially since berets are predicted to trend in big ways this year. Make like the French, and browse our guide to the best berets for women below. From top-rated Kangol berets and patterned styles to classic Basque berets and even a designer cap or two, each of these timeless accessories will help you to incorporate a more Parisian flair into your wardrobe — and may even inspire your next European trip in the process. Keep reading to shop our selects!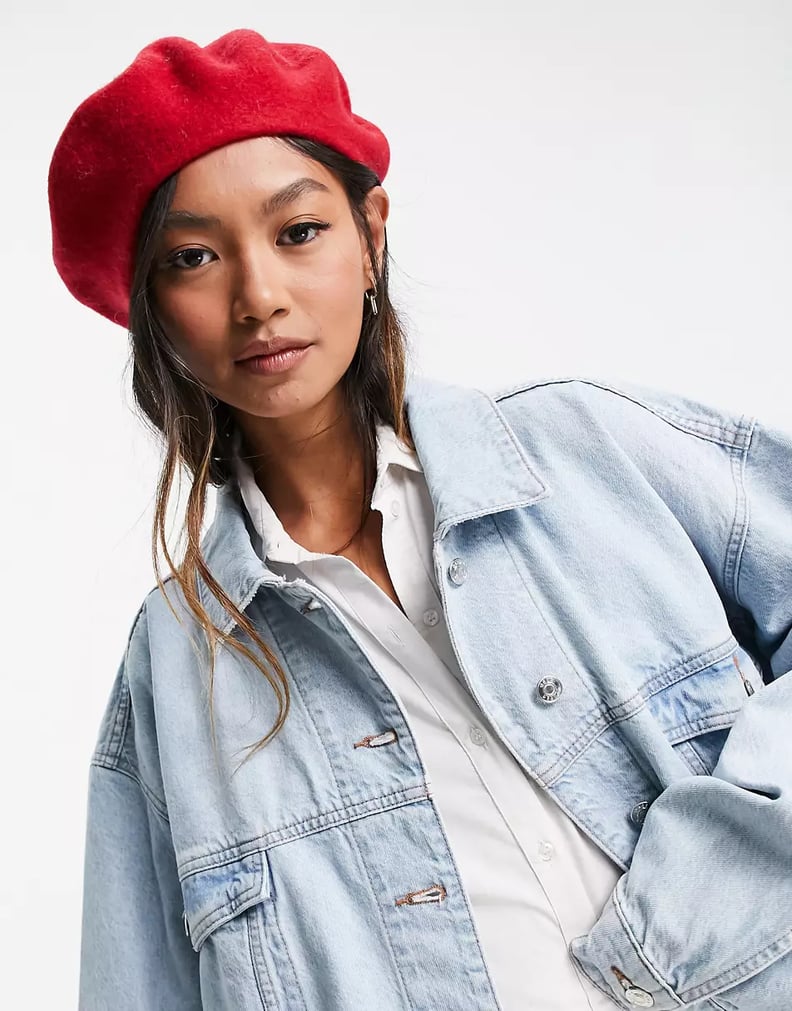 Best Wool Beret For Women: ASOS Design Wool Beret
Beanies be damned, this ASOS Design Wool Beret ($18) might just be the winter accessory our seasonal wardrobes have been craving this year. With its wool design, this red beret will help you to navigate the cold in style and also keep your head totally warm in the process.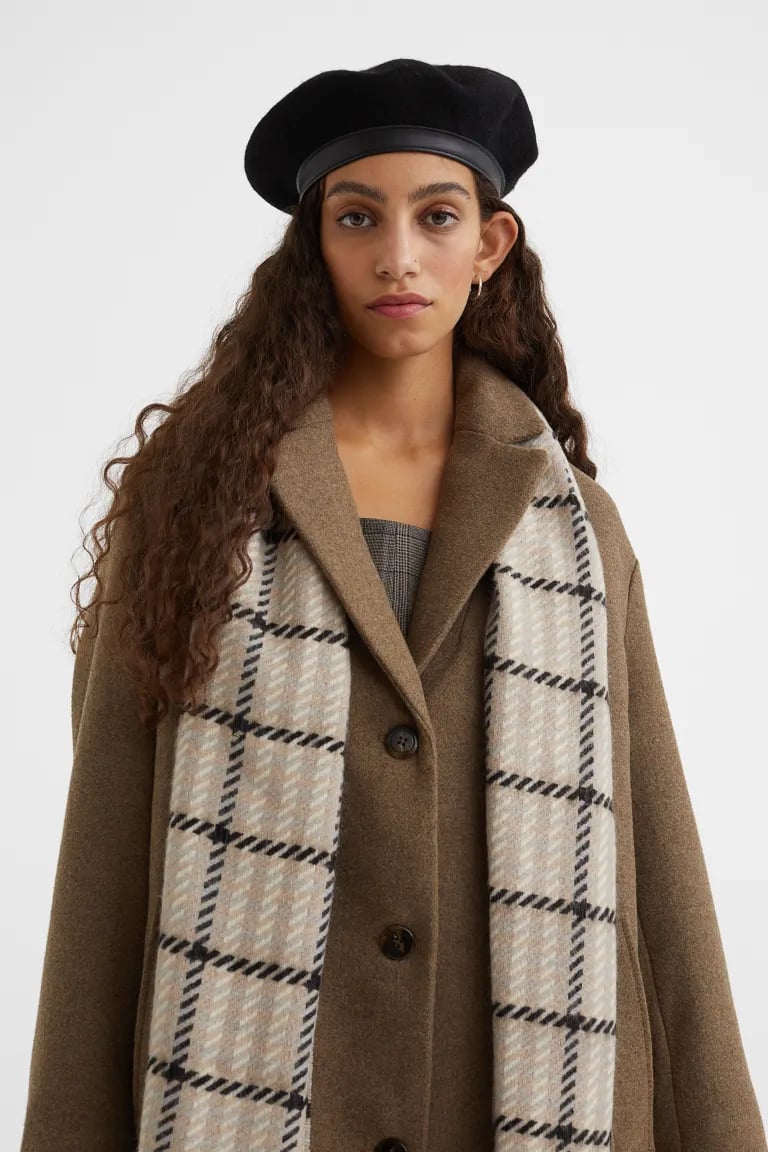 Best Affordable Beret For Women: H&M Wool Beret
Vintage fashion-lovers are sure to get a kick out of this H&M Wool Beret ($10, originally $18). Unlike other black beret hats, this style features more of a heightened design that oozes an undeniably nostalgic essence. It comes in a variety of sizes and is wrapped in a smooth, felt material.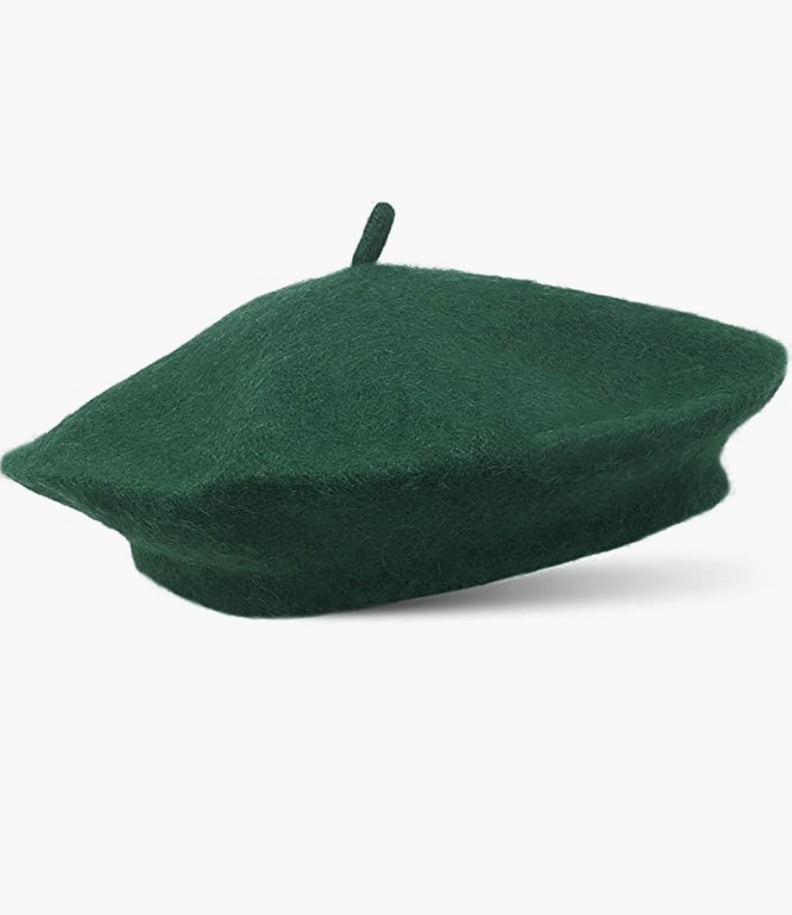 Best Green Beret For Women: Chapeu Tribe Classic Stretchable Wool French Beret
Green berets are the trendy (yet totally unexpected!) winter accessory we never knew we needed, but now can't imagine living without. Need further convincing? Just imagine all of the styling possibilities you can conceptualize with this Chapeu Tribe Classic Stretchable Wool French Beret ($10, originally $13) at the forefront of your wardrobe. Safe to say, we're obsessed!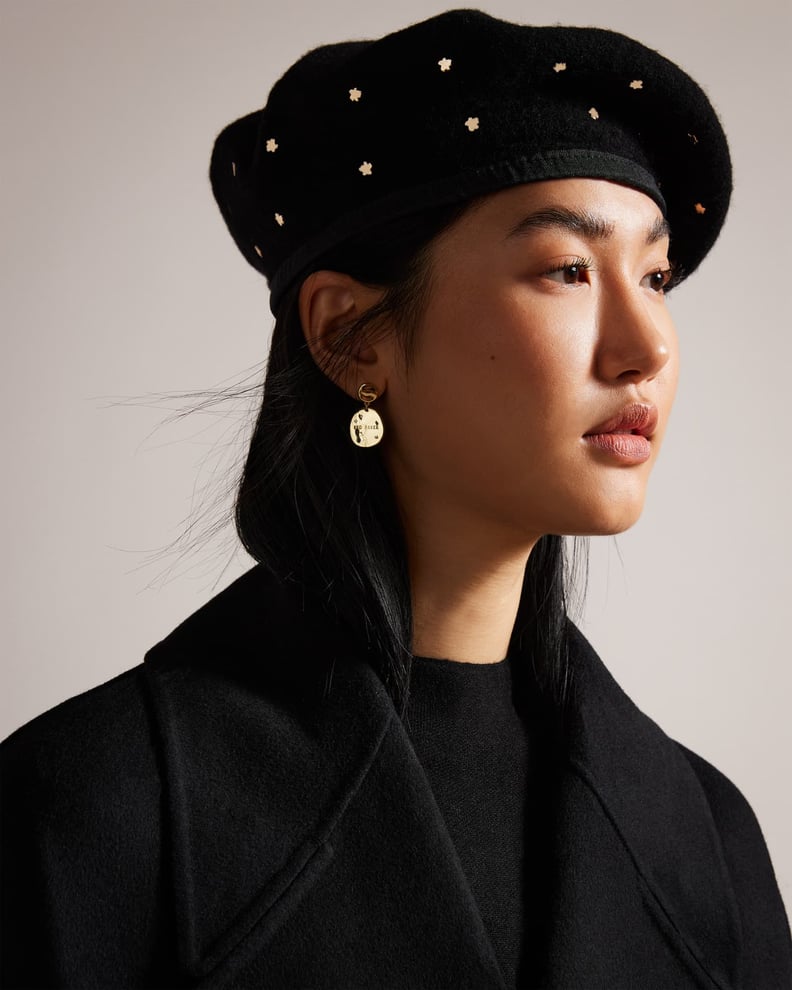 Best Embellished Beret For Women: Ted Baker London Magnolia Studded Felt Beret
We can't get over how darling this Ted Baker London Magnolia Studded Felt Beret ($76, originally $110) is. From the accessory's cozy felt structure and sleek black frame to the studded floral embellishments that are placed throughout, there's so much to love about this black beret.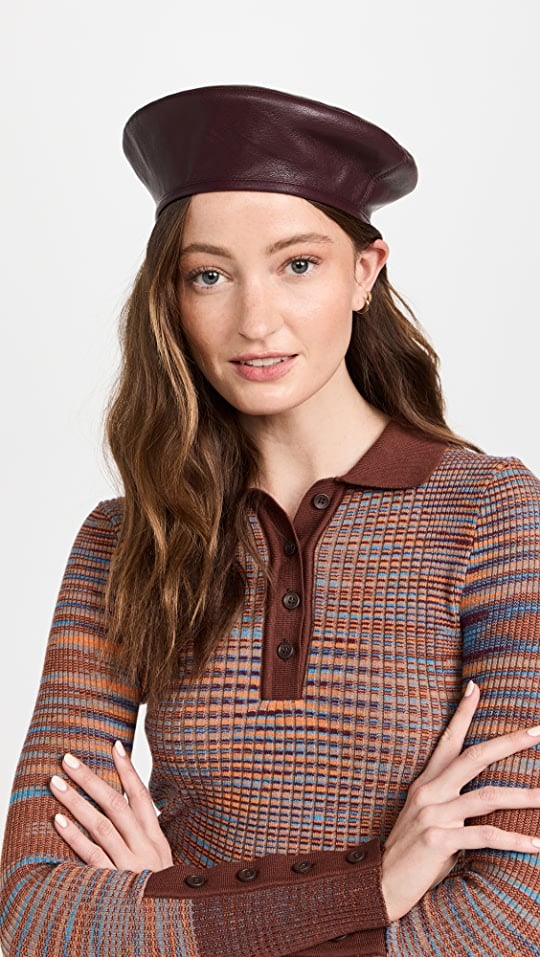 Best Faux-Leather Beret For Women: Stand Studio Freida Faux-Leather Beret
The classic French beret gets a seriously welcomed update through this Stand Studio Freida Faux-Leather Beret ($125). Unlike other fabric styles, this rich brown-colored accessory is wrapped in a faux-leather material that completes the piece with a more elevated shine. Plus, thanks to its durable design, this winter beret is great for outdoor wear in the rain or even windy weather conditions.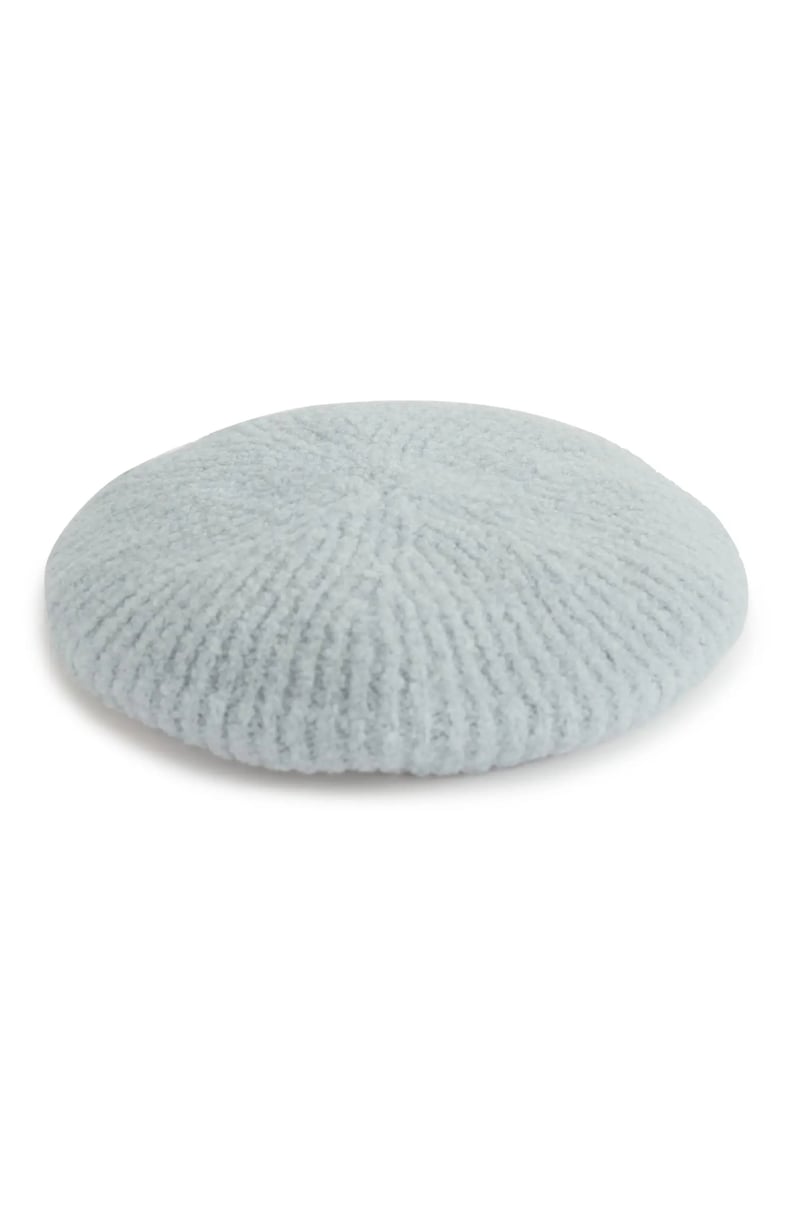 Best Knit Beret For Women: & Other Stories Wool Blend Knit Beret
Whether you're frolicking through the snow, wandering the streets of Paris, or just trying to cover up a bad hair day, you'll get so much use out of this & Other Stories Wool Blend Knit Beret ($49). Pair the light-green beret with a structured white coat for a more cohesive daytime look.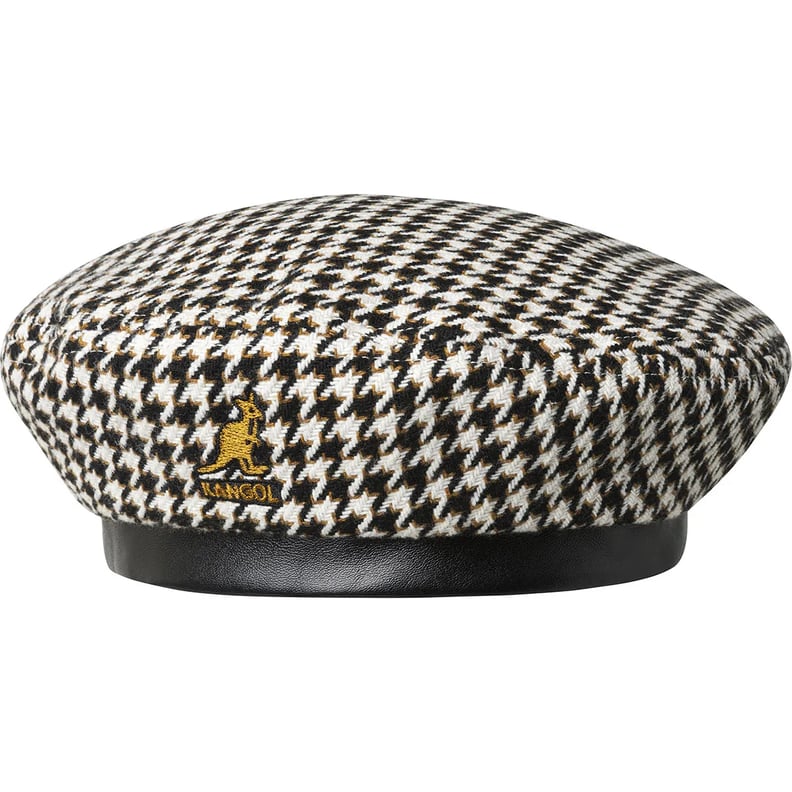 Best Kangol Beret For Women: Kangol Tooth Grid Beret
If you're looking for a polished and patterned accessory to take even your simplest winter ensemble to a whole new level, look no further than this Kangol Tooth Grid Beret ($49, originally $65). Kangol berets are celebrated as some of the most popular iterations of the accessory, and this particular version is available to shop in three unique colorways.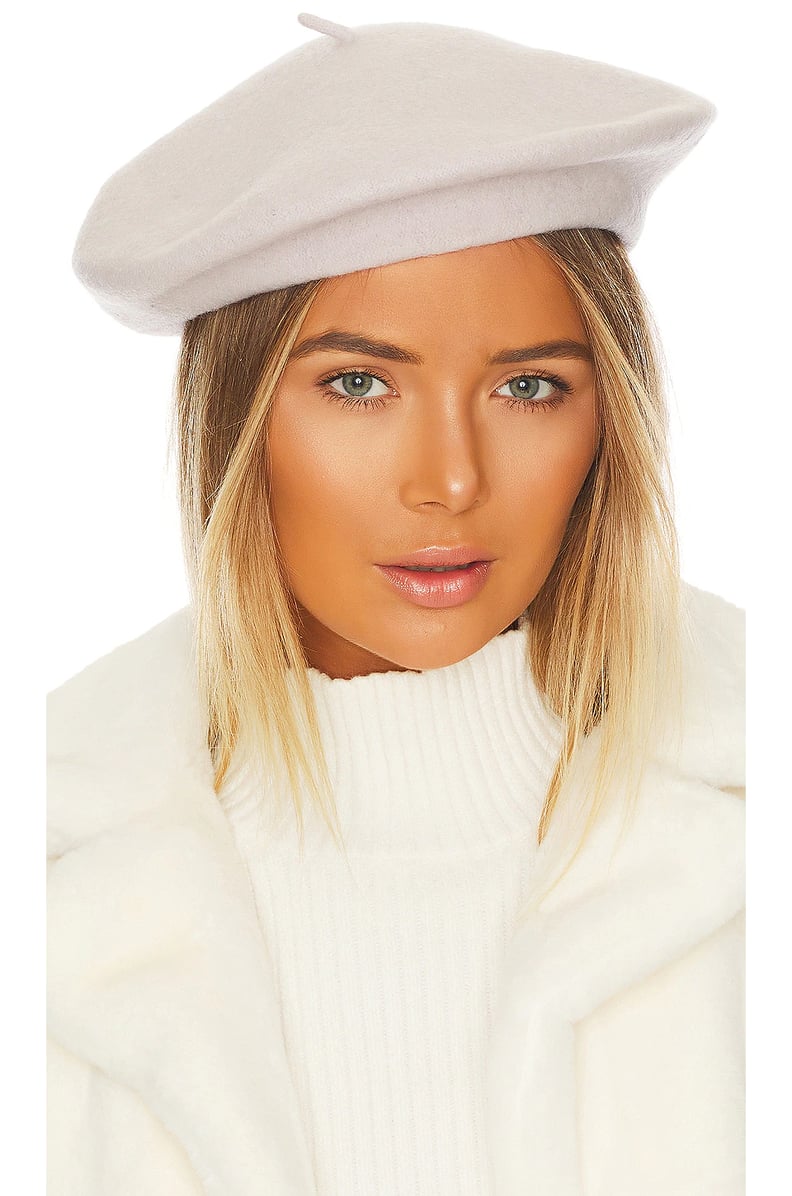 Best White Beret For Women: Hat Attack Classic Wool Beret
White berets might not get the same kind of attention and hype as a traditional black style, but this Hat Attack Classic Wool Beret ($35) proves that they probably should. Winter is the prime time to embrace minimalistic, all-white looks, and we're convinced this wool accessory would make the most elevated addition to any outfit.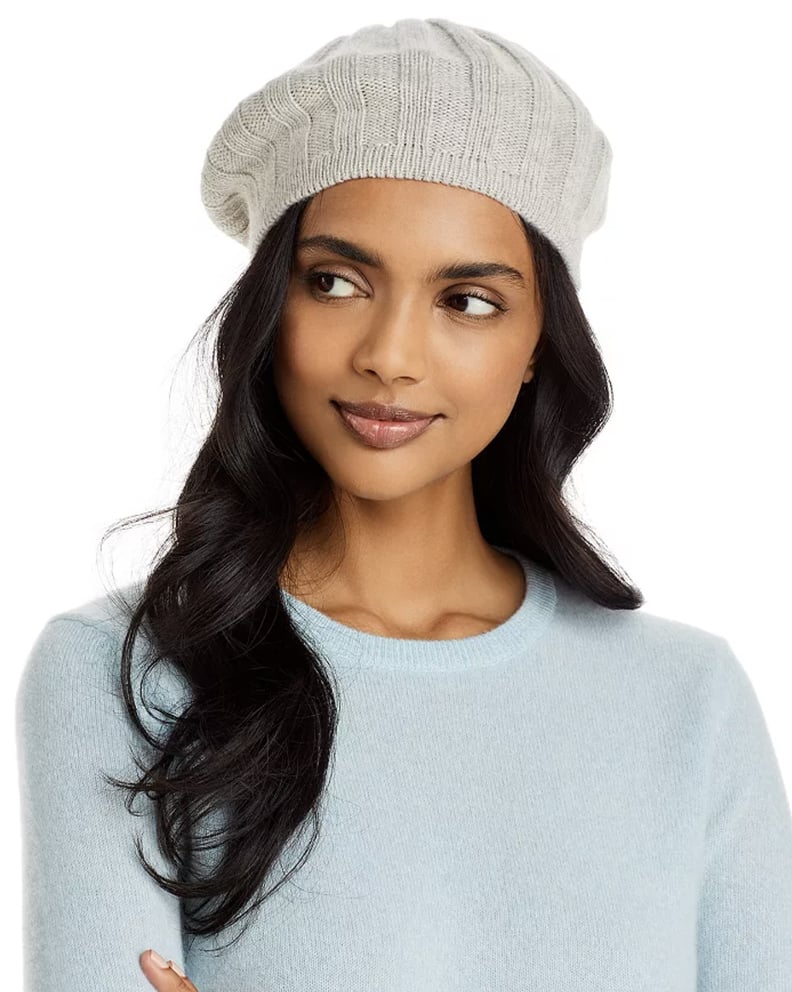 Best Cashmere Beret For Women: C by Bloomingdale's Cashmere Beret
This C by Bloomingdale's Cashmere Beret ($53, originally $88) is so relaxed and cool, it almost feels like more of a winter beanie rather than a traditional French beret. Crafted from a cozy cashmere material, the accessory is soft to the touch and sure to provide total warmth in even the briskest winter temperatures.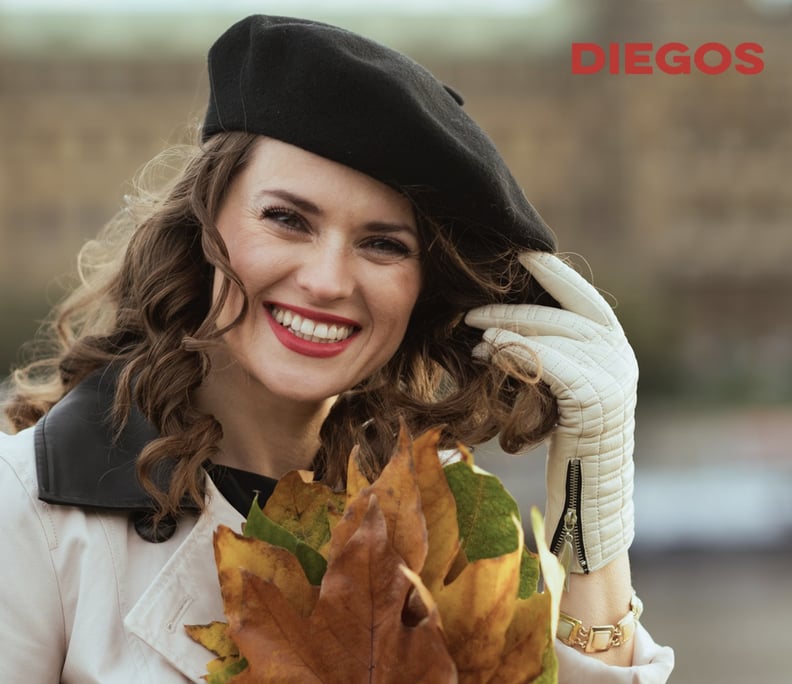 Best Basque Beret For Women: Etsy Black French Basque Beret
Basque berets are hailed for being one of the most recognizable hats in the world, with a French authenticity and structured flair that's atypical to the traditional make of the accessory. We love this Etsy Black French Basque Beret ($35), in particular, because it's made from a 100 percent wool material and boasts a universal fit.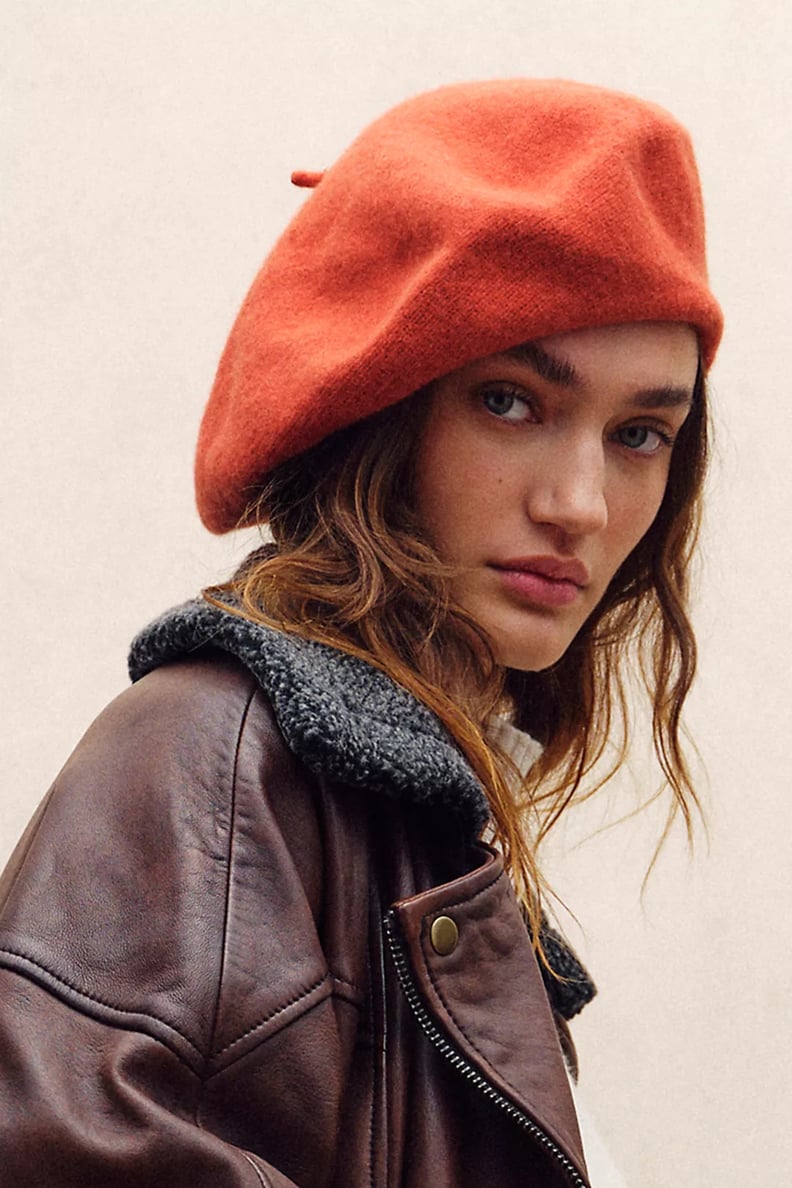 Best French Beret For Women: Free People Margot Slouchy Beret
Even if you don't have any upcoming trips planned to visit Paris, you can still carry a Parisian-like flair with you at home — with the help of this Free People Margot Slouchy Beret ($38), of course. Beret hats might be defined by their structure, but this style proves a relaxed fit can look just as cool (and comfy!), too.
Best Black Beret For Women: Saint Laurent Wool Beret
Stick to the classics, and invest in a luxury accessory like this Saint Laurent Wool Beret ($550). Black berets are so timeless and understated, you can literally pair them with anything in your closet. I'd personally style this with a chunky white sweater, camel coat, and black flats for an outfit that looks like it's straight out of a Parisian wardrobe.