As POPSUGAR editors, we independently select and write about stuff we love and think you'll like too. If you buy a product we have recommended, we may receive affiliate commission, which in turn supports our work.
These days, it seems as if everything in fashion is getting smaller. Cropped T-shirts are suddenly shorter. Minidresses are tinier. And even micro handbags have managed to dominate the runways as of late in all of their cute and compact glory. While smaller accessories have trended for much of this year, the emerging winter season has brought with it a fresh new fad that's as eye-catching as it is totally practical: oversize bags.
For those of us who have a habit of carrying our entire lives in our bags (hi!), this is definitely a welcomed departure from the mini-handbag obsession. Unlike smaller purses, a good oversize bag will boast enough interior space for you to easily carry around all of your must-have essentials, from your phone and card holder to a water bottle, emergency lipstick, travel makeup bag, and even change of clothes, if needed. These extra-large bags are the ideal accessory to carry with you on your daily commute to the office or while traveling through the airport. Plus, with so many variations to shop of these work bags, you can find a style that beautifully complements you and your own fashion sense.
To help you better embrace the oversize-bag trend and find your new favorite "go-anywhere" accessory, we've rounded up the best winter handbags that not only provide ample interior space but are also so worth investing in for the new season. From large shoulder bags and oversize tote bags to jumbo duffel bags, chunky purses, statement handbags, and a number of other oversize styles, these are the best big bags to shop online right now.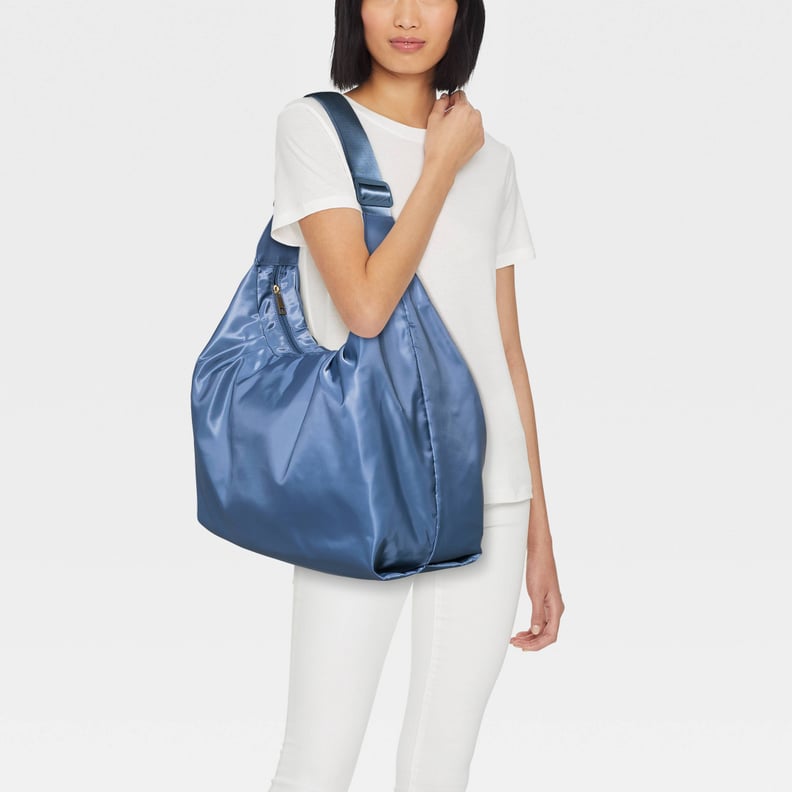 Best Oversize Handbag: A New Day Athleisure Handbag
This jumbo A New Day Athleisure Shoulder Handbag ($35) is both stylish and functional. The big bag is wrapped in a shimmery polyester material that plays perfectly into the metallic fashion trend. Plus, with a main compartment and several interior pockets, it will help you keep all of your essentials organized — even while commuting on the subway or making your way through the TSA checkpoint at the airport.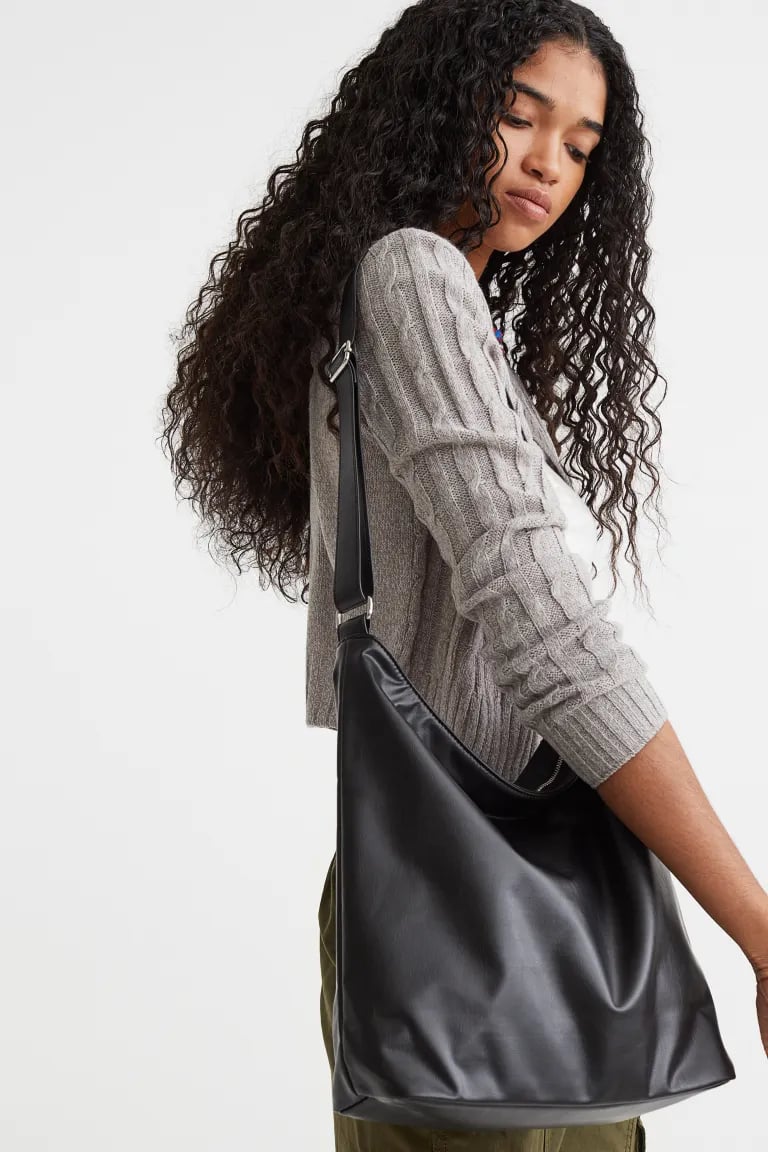 Best Oversize Shoulder Bag: H&M Large Shoulder Bag
A bigger bag inevitably brings with it extra weight, too. Unlike oversize handbags, this H&M Large Shoulder Bag ($30) allows you to easily toss the accessory over your shoulder and be on your merry way — thanks, in part, to its adjustable and lengthy shoulder strap. The style is also available to shop in a textured, croc-embossed design.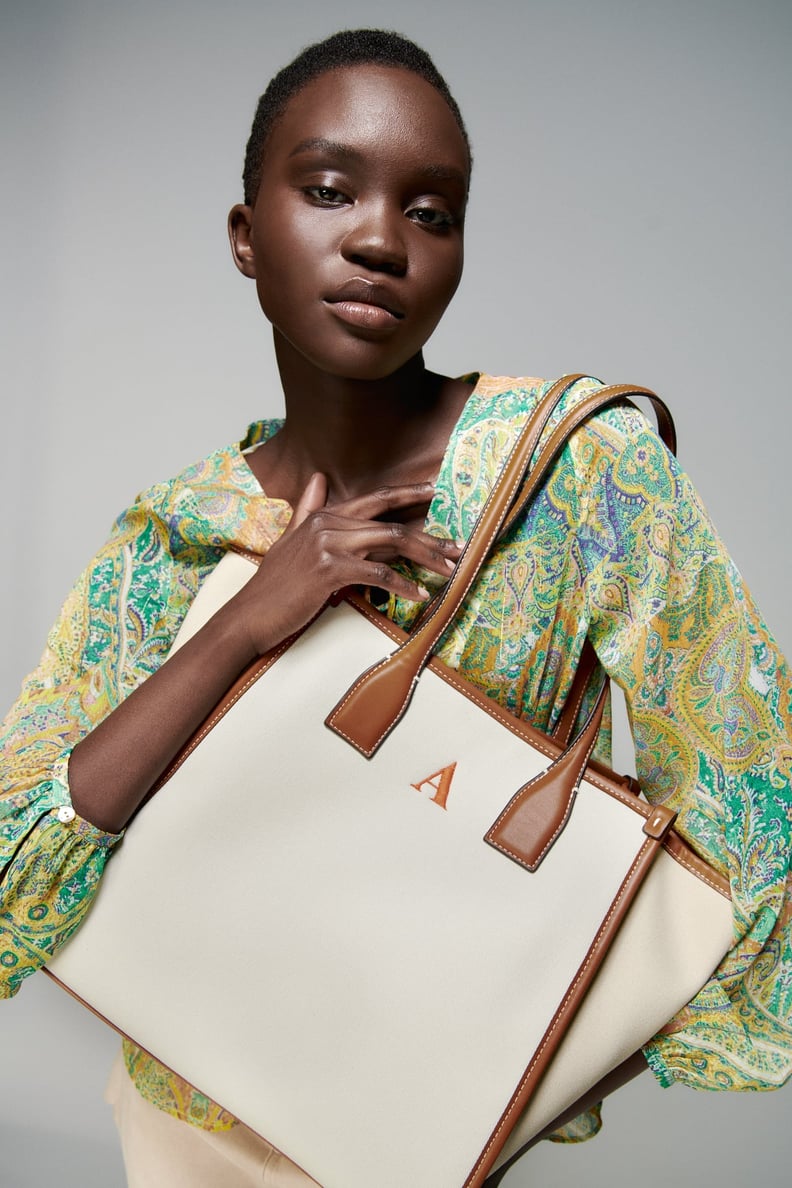 Best Oversize Canvas Tote Bag: Zara Canvas Shopper
Large canvas tote bags are one of those accessories you can easily wear in any season, regardless of the ongoing trends or fads. We're especially into the design of this understated Zara Canvas Shopper ($50). The structured tote bag features a magnetic closure and cozy interior lining.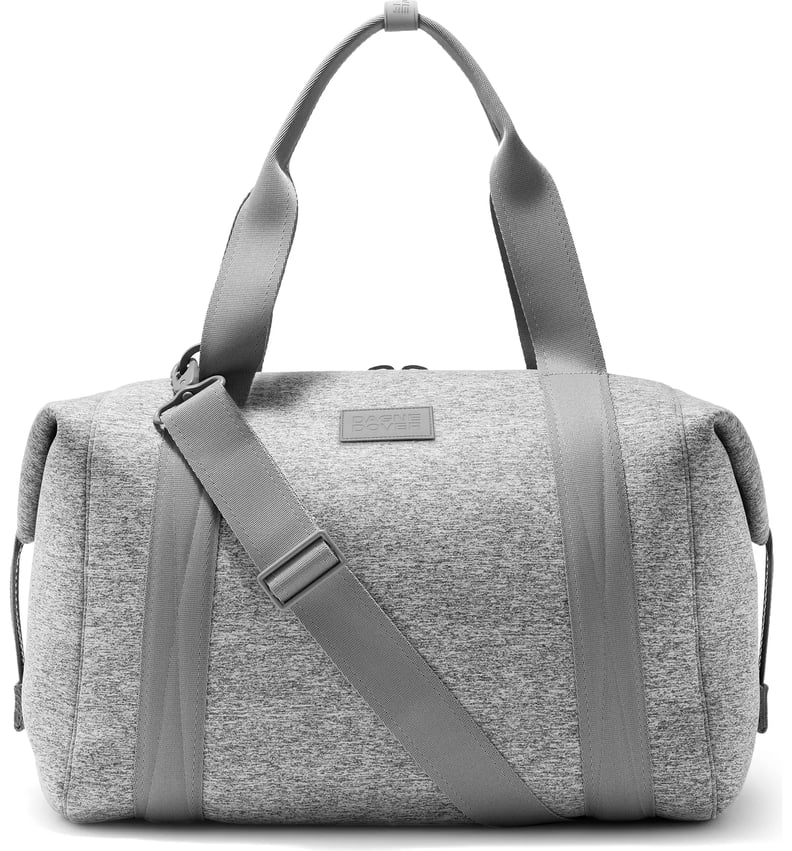 Best Oversize Duffel Bag: Dagne Dover Carryall Large Duffle Bag
Best Oversize Bucket Bag: Mango Leather Large Bucket Bag
In case you were wondering: yes, bucket bags are still very much in style this year. And while the TikTok-loved Mansur Gavriel bucket bag might be out of your price range this shopping season, you can still invest in a fun oversize shoulder bag with this Mango Leather Bucket Bag ($80). The slouched style oozes a relaxed flair that will allow you to carry so many goodies while you're on the go.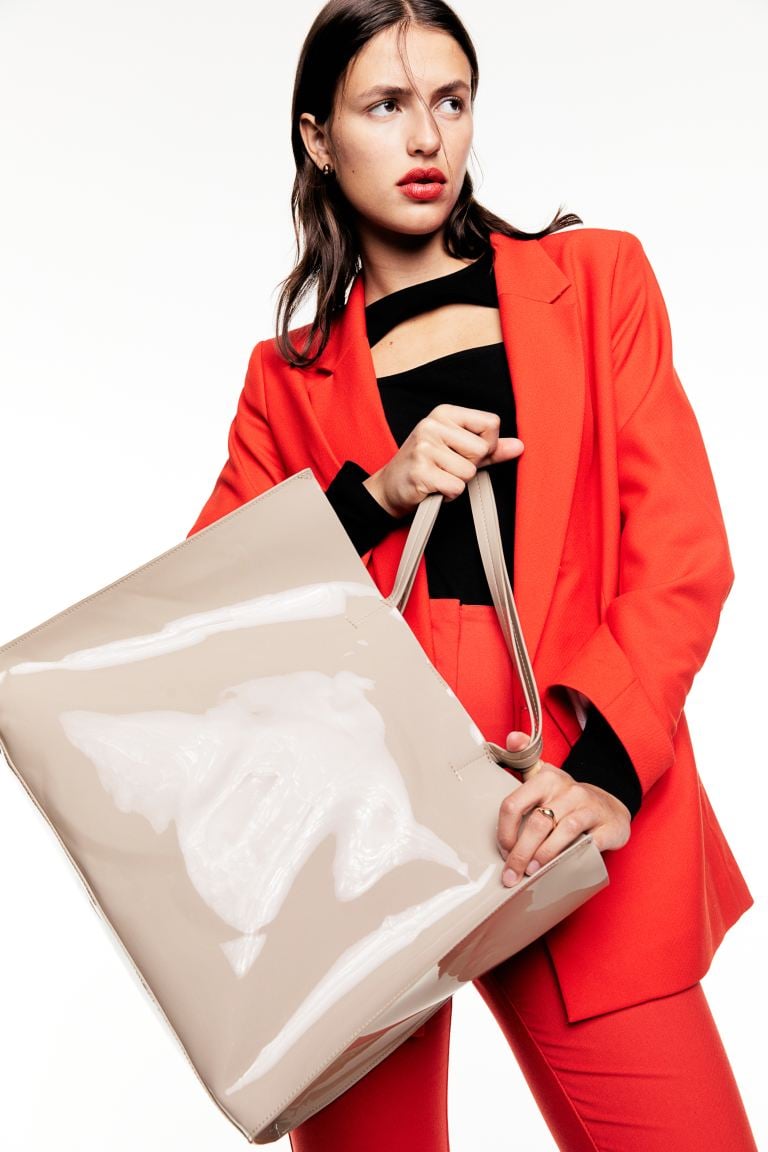 Best Oversize Shopper Bag: H&M Patent Shopper
Contrary to popular belief, a bigger bag doesn't always equate to a bigger price tag, as demonstrated by this affordable and totally chic H&M Patent Shopper ($28). This is one of the best shopper bags to scoop up right now because it has ample interior space and a magnetic fastener for added practicality. Plus, with its faux-leather patent design, it's super easy to keep clean, too.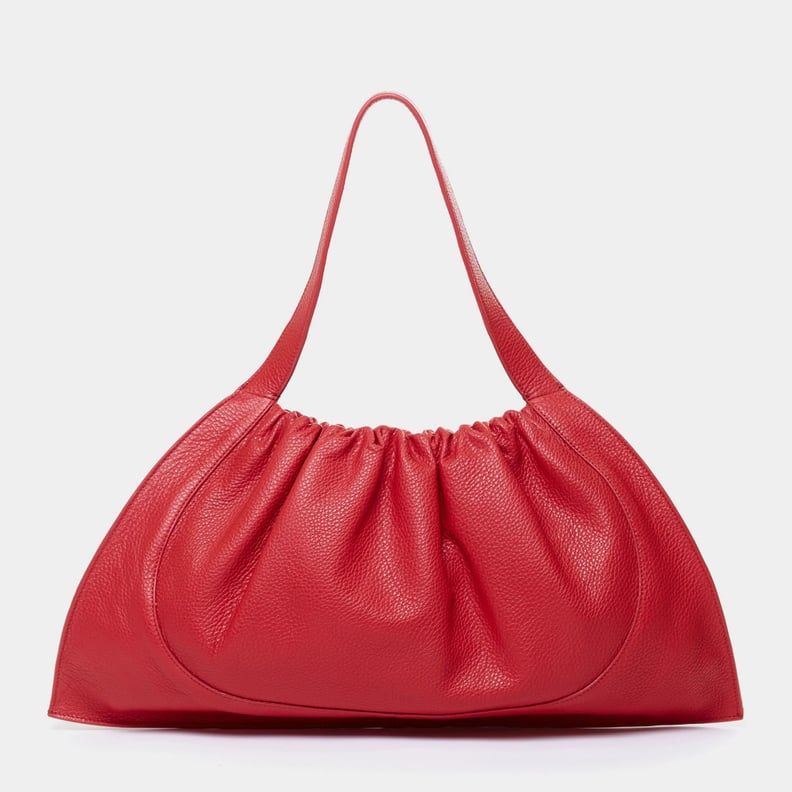 Best Oversize Purse: Behno Ana Pebbled Tote
While the big-bag trend is mostly made up of chunky, extra-large accessories, there are other styles like this Behno Ana Pebbled Tote ($285, originally $395) that prove an oversize bag can be stylish without being overbearing. This large purse is wrapped in a pebbled leather material that elevates the style with a fun texture.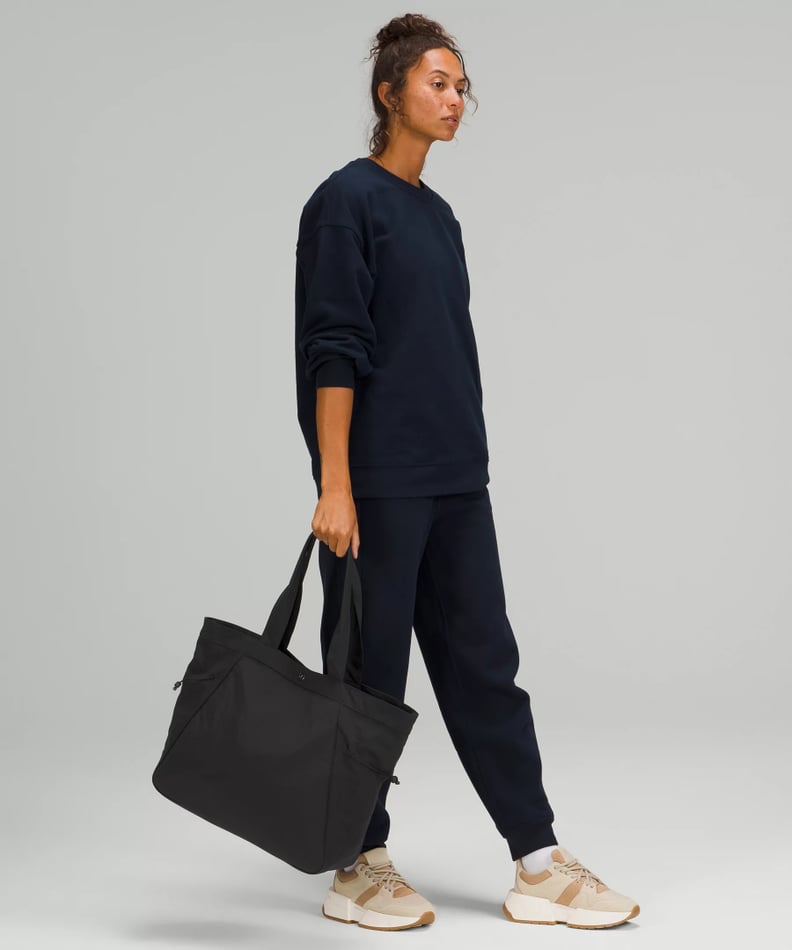 Best Extra-Large Tote Bag: Lululemon Side-Cinch Shopper Bag
Whether you're heading to the gym, gearing up for a weekend away, running your daily errands, or simply needing a large bag with enough space to carry all your daily essentials, this Lululemon Side-Cinch Shopper Bag ($58, originally $98) is the perfect accessory to take with you anywhere. Plus, it comes in four other fresh colors, too!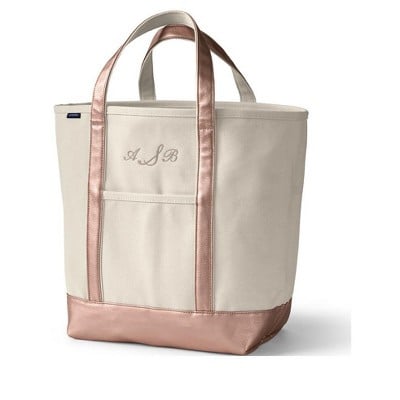 Best Oversize Beach Bag: Lands' End Open Top Canvas Tote Bag
This Lands' End Open Top Canvas Tote Bag ($51) isn't your average beach bag — in fact, it is way more durable and can supposedly even hold up to 500 pounds. The metallic style features wide felled seams, which help it to stand upright — even in sand. Plus, the oversize bag also has the POPSUGAR editor mark of approval, with one editor claiming it was her "go-to all summer" in this Lands' End Open Top Beach Bag product review.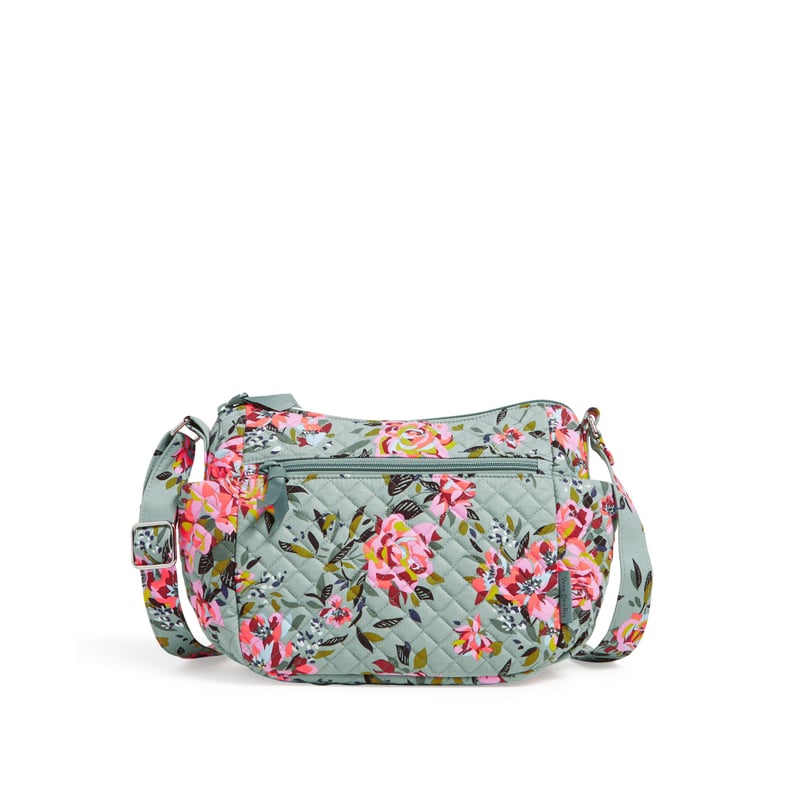 Best Large Crossbody Bag: Vera Bradley Recycled Cotton On the Go Crossbody
As of late, TikTok is obsessed with all things related to the Vera Bradley brand, and for good reason! The iconic label is credited with creating some of the best and most long-lasting travel bags that are truly wardrobe staples. Stock up on a style of your own with this patterned Vera Bradley Recycled Cotton On the Go Crossbody ($85).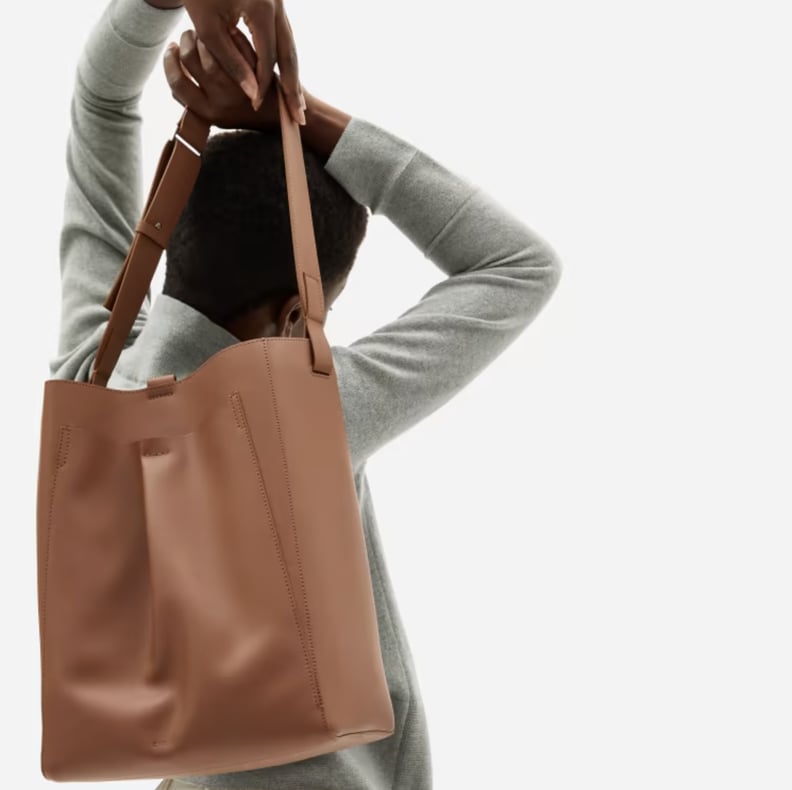 Best Big Luxury Bag: Everlane The Italian Leather Studio Bag
If you're willing to spend a little extra on an everyday tote bag that you can have in your closet for the longterm, then you're definitely going to want to check out this Everlane The Italian Leather Studio Bag ($250). Crafted from premium Italian leather, the sleek style is both unique and functional. Reviewers also appreciate the deep exterior pocket that's perched on the outside of the bag for added convenience.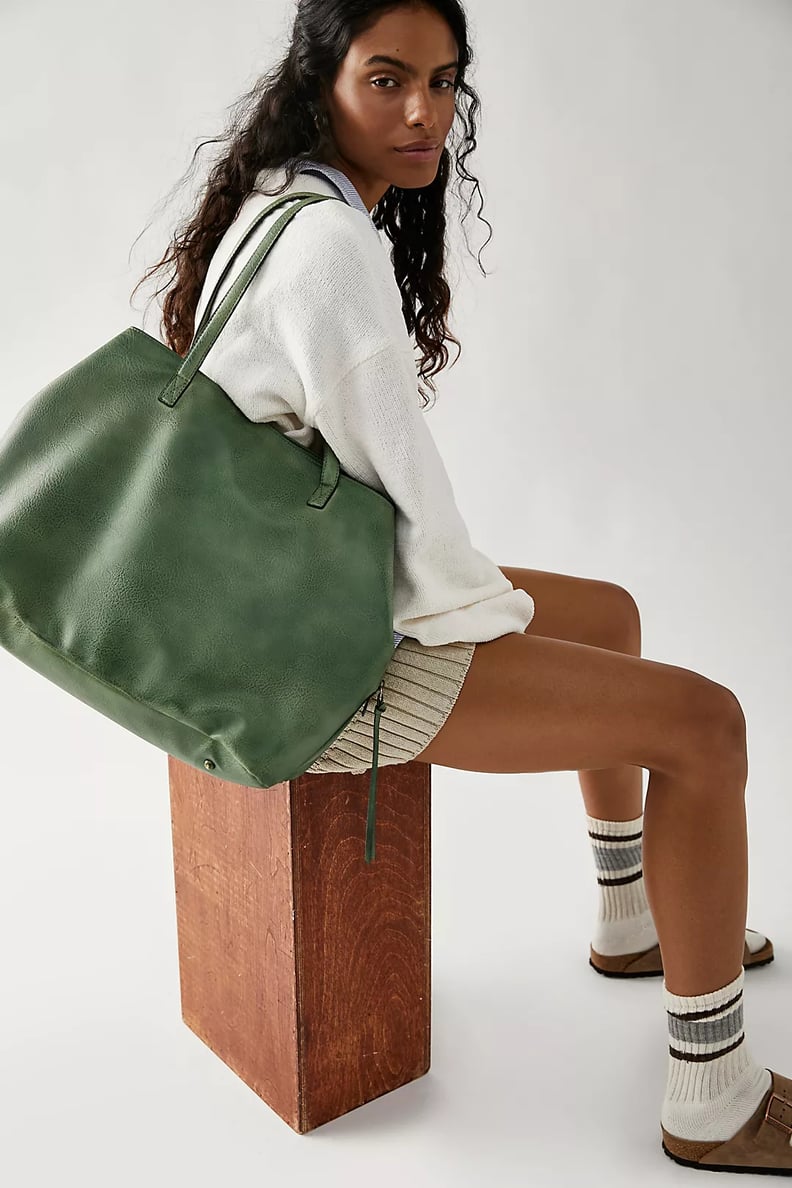 Best Oversize Tote Bag: Free People Sid Slouchy Vegan Tote
There's so much to love about this Free People Sid Slouchy Vegan Tote ($88). While the relaxed bag has a slouched design, it's also fitted with a structured bottom and fixed shoulder straps. If the sage-green coloring isn't your preference, the oversize accessory is also available to shop in tan and washed-black colorways.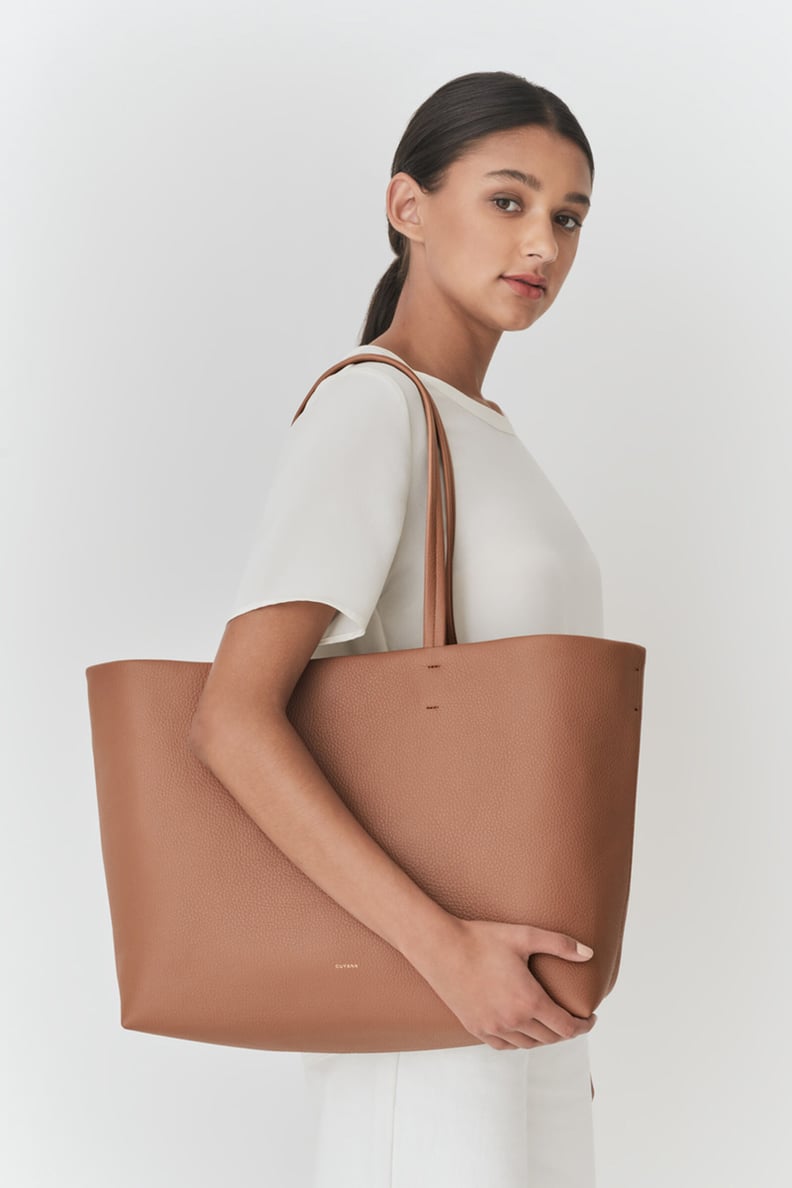 Best Large Tote Bag For Travel: Cuyana Easy Tote
This Cuyana Easy Tote ($248) is such an essential, whether you're buying it for yourself or giving it as a gift! The oversize tote has a hybrid silhouette that's both soft yet structured. Plus, it's even a POPSUGAR editor favorite, as detailed in this Cuyana Easy Tote product review.