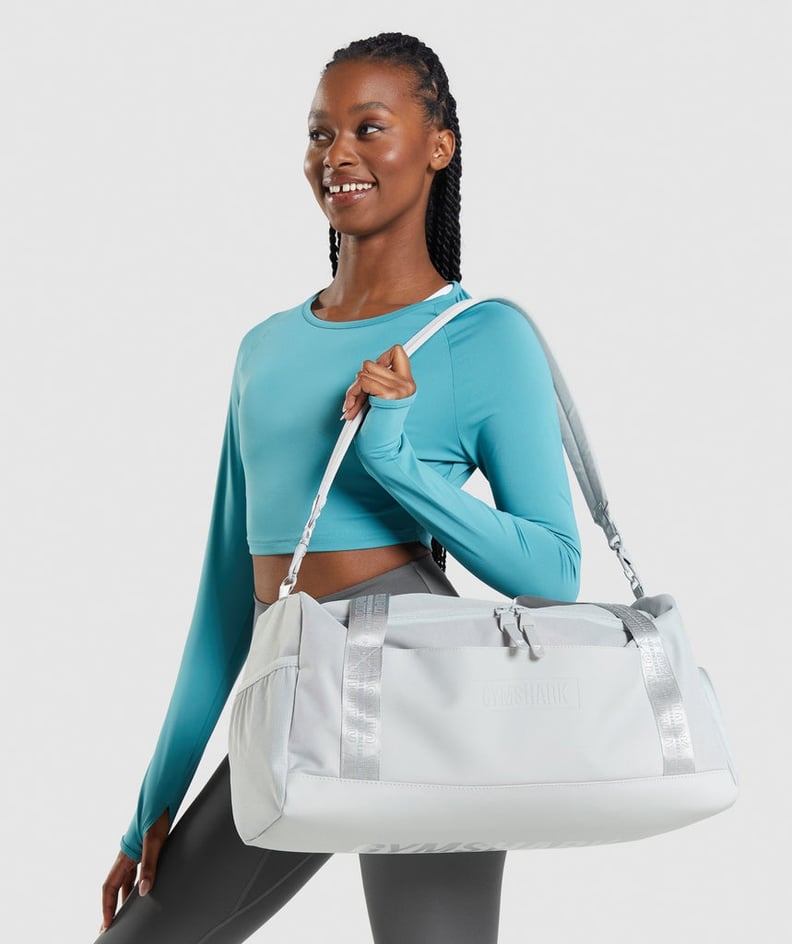 Gymshark
As POPSUGAR editors, we independently select and write about stuff we love and think you'll like too. If you buy a product we have recommended, we may receive affiliate commission, which in turn supports our work.
If you've ever woken up for an early morning gym session and scrambled around frantically trying to find all your essentials, you're not alone. I've spent way more time than I'd like to admit rummaging for a tote that fits my cycling shoes, change of clothes, water bottle, and towel, and I've even been late to class because of it. If you can relate, it's time to invest in a gym bag. There's nothing more annoying than ruining your favorite tote by stuffing it with sweaty workout clothes or having your water bottle leak all over it.
These are the 11 gym bags worth purchasing right now. Whether you like a tote bag or duffel, there's a silhouette everyone will love. These bags are must haves for the active person who's always on the go. Plus, even when I choose to work out at home, I like having a gym bag packed with all my resistance bands, ankle weights, and jump rope. It's a great small-space storage hack, and plus, we could all use a great bag filled with plenty of pockets. Keep on reading to shop our top picks!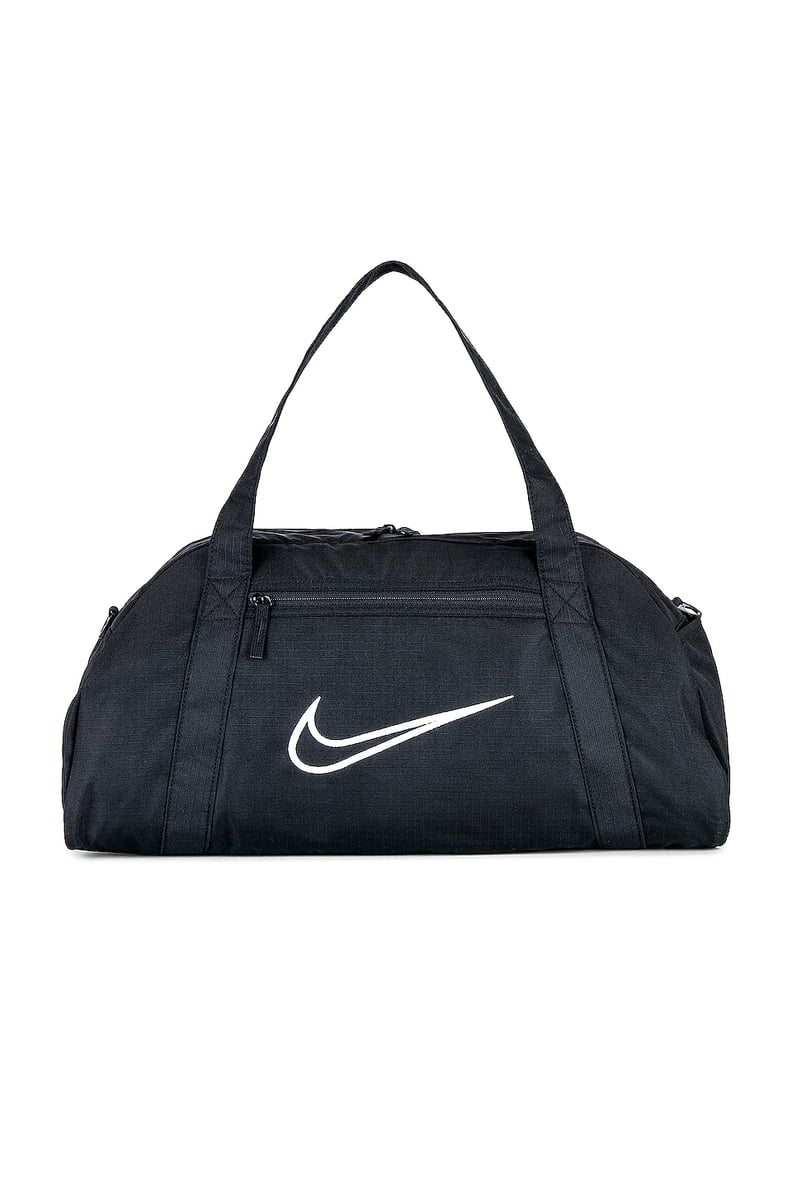 A Classic Gym Bag: Nike Gym Club Duffel Bag
Want something classic and iconic? This Nike Gym Club Duffel Bag ($42) is your best bet. We love the big check mark and that it comes with both interior and exterior pockets. There are two shorter straps, as well as a removable shoulder strap, so you can wear this bag any which way.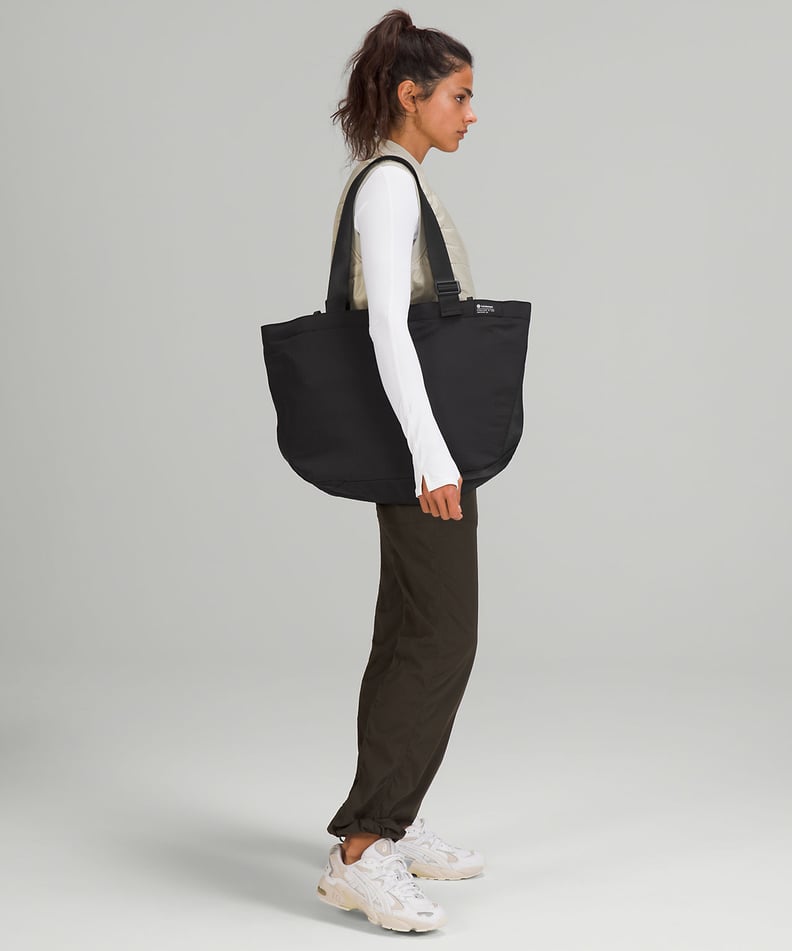 A Big Tote: Lululemon Clean Lines Tote Bag 22L
If you're a tote-bag fan, this Lululemon Clean Lines Tote Bag 22L ($88) is a great choice. The adjustable handles are one of our favorite features; this way, you can create a bag with the perfect handle drop. In addition, there are plenty of inside pockets, including one built for your water bottle.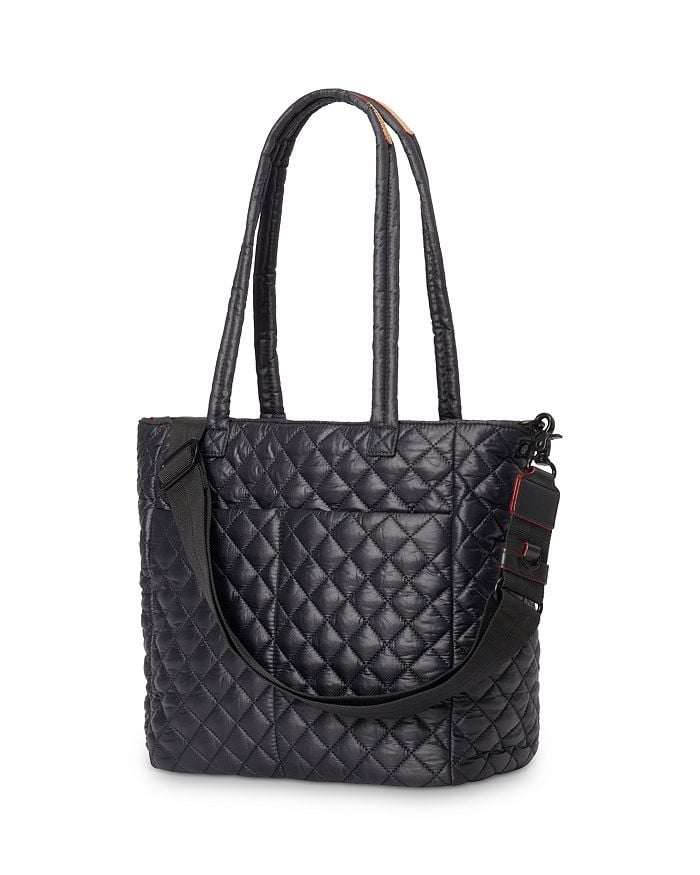 A Bag With Lots of Pockets: MZ Wallace Metro Quatro Tote
When you're on the go, you need a bag with lots of pockets. That's why we like this MZ Wallace Metro Quatro Tote ($285). It zips at the top, which is essential, and plus, it has plenty of pockets. You can store a change of clothes, a sweaty towel, your valuables, and even extra shoes.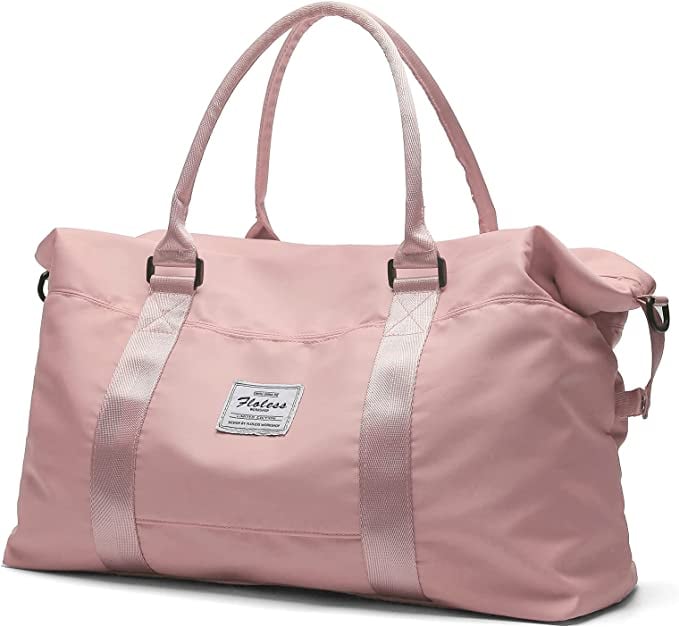 A Pink Gym Bag: Sports Tote Gym Bag
Not only is this Sports Tote Gym Bag ($23, originally $27) super affordable, it's also so cute. We love the fun pink hue, but it comes in dozens of colors, so you've got plenty of options to choose from. It has lots of internal pockets, so you can stay organized, and also doubles as an overnighter or weekend bag.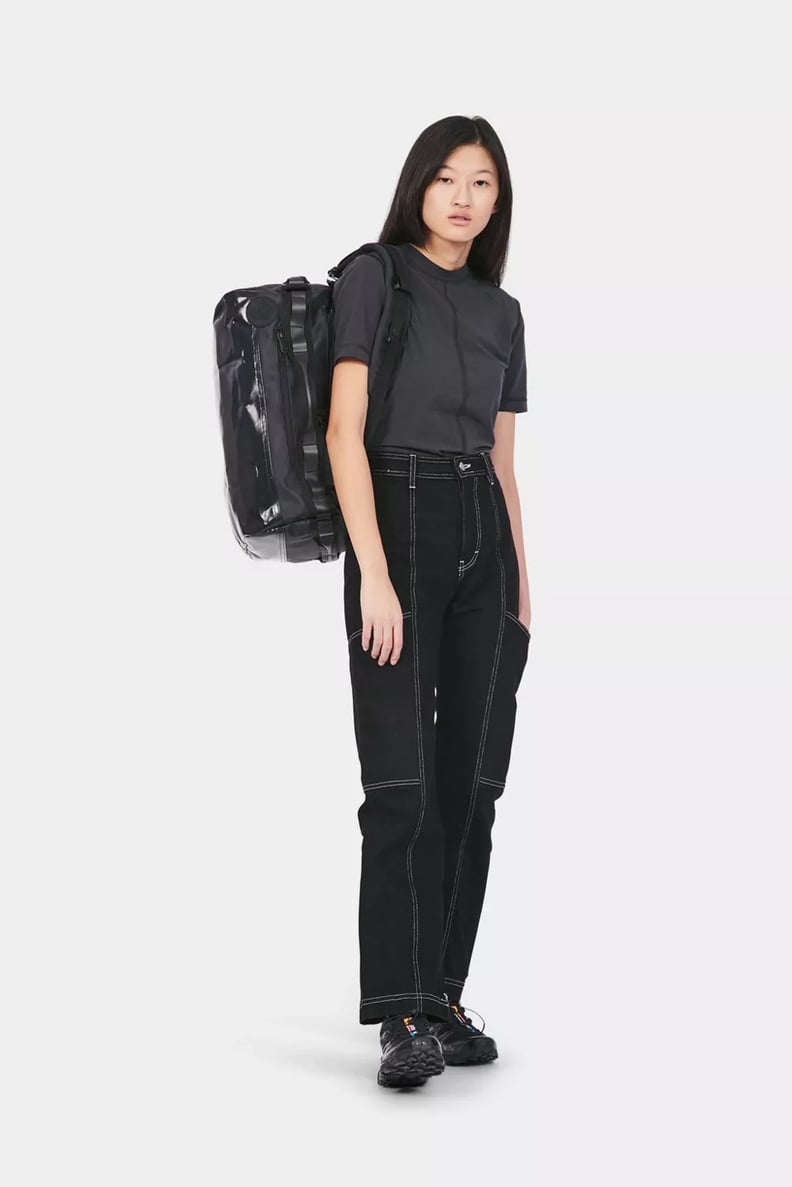 A Versatile Duffel: Baboon to the Moon Go-Bag Mini
If you're looking for a bag that can do it all, you need this Baboon to the Moon Go-Bag Mini ($159). It has plenty of pockets, can be held as a duffel or backpack, and comes in a ton of colors. It's also a great weekender or carry-on travel bag. Everyone will be asking where you got it.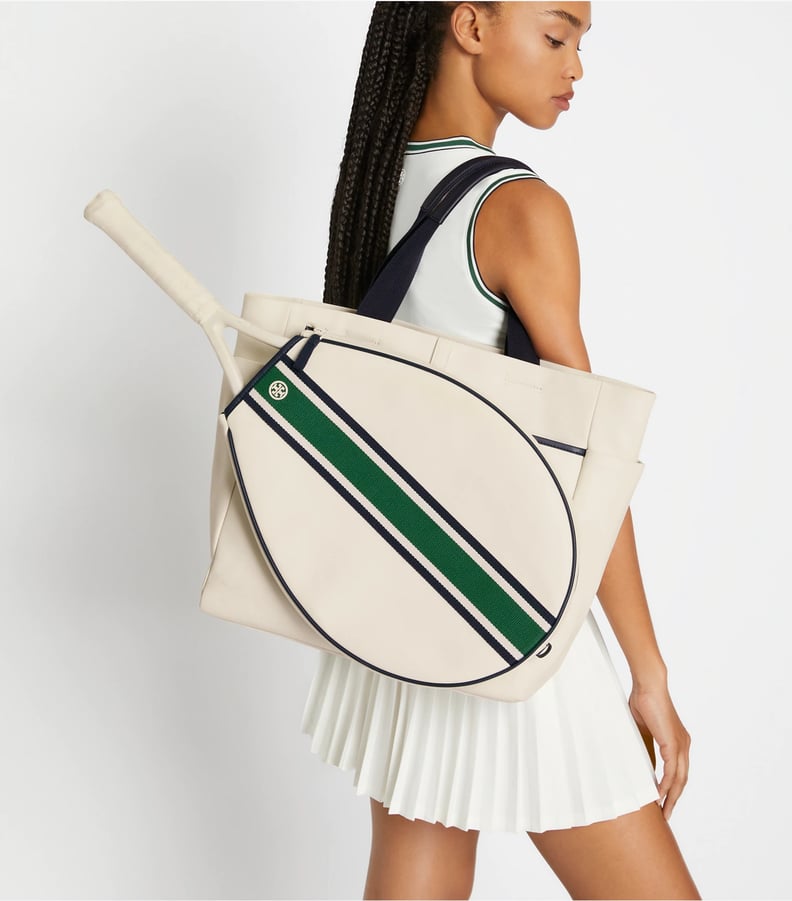 A Tennis Bag: Tory Sport Convertible Stripe Tennis Tote
Getting on the court this year? You need a great bag that can hold your racket. This Tory Sport Convertible Stripe Tennis Tote ($398) is adorable and has the perfect pocket, so you can get ready for your match in style.
A Gym Backpack: Lululemon Cruiser Backpack
If you love a backpack, this Lululemon Cruiser Backpack ($168) is worth the splurge. It's comfortable and easy to travel with, and it has more pockets than we thought imaginable. It's also made with water-repellant fabric, which is useful post-workout. It can fit a laptop and also has a stowable strap for a yoga mat.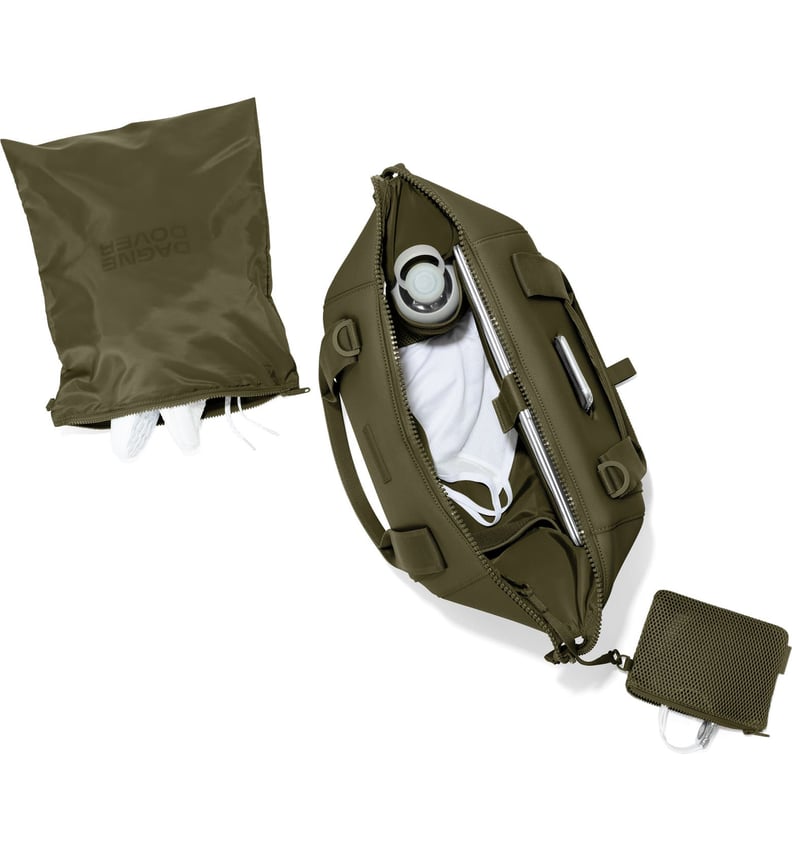 A Colorful Duffel Bag: Dagne Dover Medium Landon Neoprene Carryall Duffle Bag
If you want a bag that everyone will know is yours, grab something colorful. This Dagne Dover Medium Landon Neoprene Carryall Duffle Bag ($185) is an editor favorite. It's an expandable bag, so it can fit all your essentials, and it has both an exterior slip pocket for your phone and interior pockets for your laptop, water bottle, and extra clothes. It also has a removable shoe bag, which is so essential for gym workouts.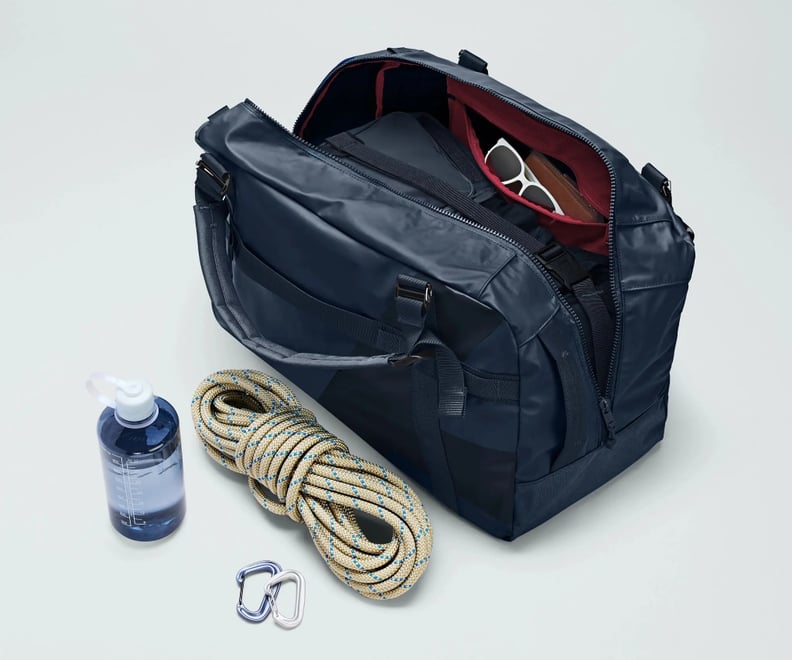 A Durable Bag: Away F.A.R Duffle
If you're someone who loves to work out outside, pick up this new Away F.A.R Duffle ($170). This new bag was created with Away's unique compression system, so it enables you to pack more using less space. It's both weather and abrasion resistant, making this a high-quality, durable choice.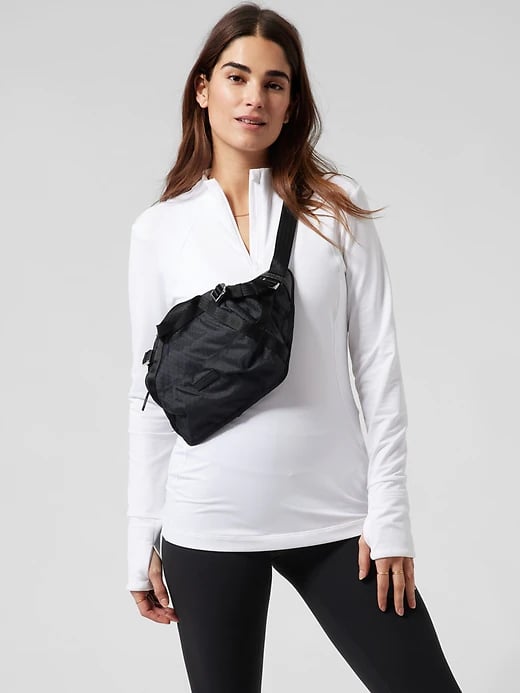 A Minimal Bag: Athleta Excursion Waistbag
If you're always on the go, grab this Athleta Excursion Waistbag ($88). Not only is the silhouette very on-trend right now, but this particular bag is also big enough to actually be useful. It's got plenty of pockets, as well as comfortable straps that won't dig in to your shoulder.
A Gym Bag Under $50: Gymshark Everyday Holdall
This Gymshark Everyday Holdall ($42) has over 100 positive reviews and for good reason. It is not too big or small, has pockets for shoes and wet clothes, and fits well in a standard locker. Plus, it's lightweight, so it's easy to carry around all day long.