Iconic Pop Culture Tracksuits That Came Before Squid Game
As POPSUGAR editors, we independently select and write about stuff we love and think you'll like too. If you buy a product we have recommended, we may receive affiliate commission, which in turn supports our work.
Run-DMC Define the Original Hip-Hop Uniform
You can't write a love letter to tracksuits without mentioning the old-school hip-hop adopters. Up until the '80s, tracksuits were strictly athletic wear, relegated to gyms and, well, tracks as they were worn primarily by 1960s sprinters and long-distance runners. It wasn't until Run-DMC adopted the uniform of the tracksuit on stage that they officially became streetwear. Other rappers followed suit (pun intended), and soon the Beastie Boys, LL Cool J, and more classic artists were looking fit and fly.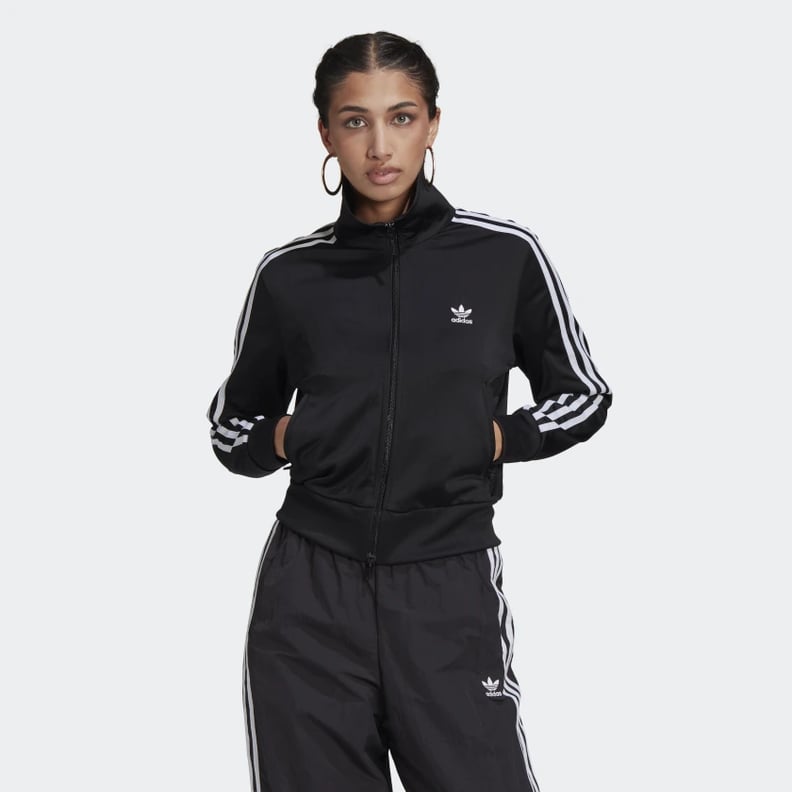 Shop It: Pay Homage to Hip-Hop History With *the* Adidas Tracksuit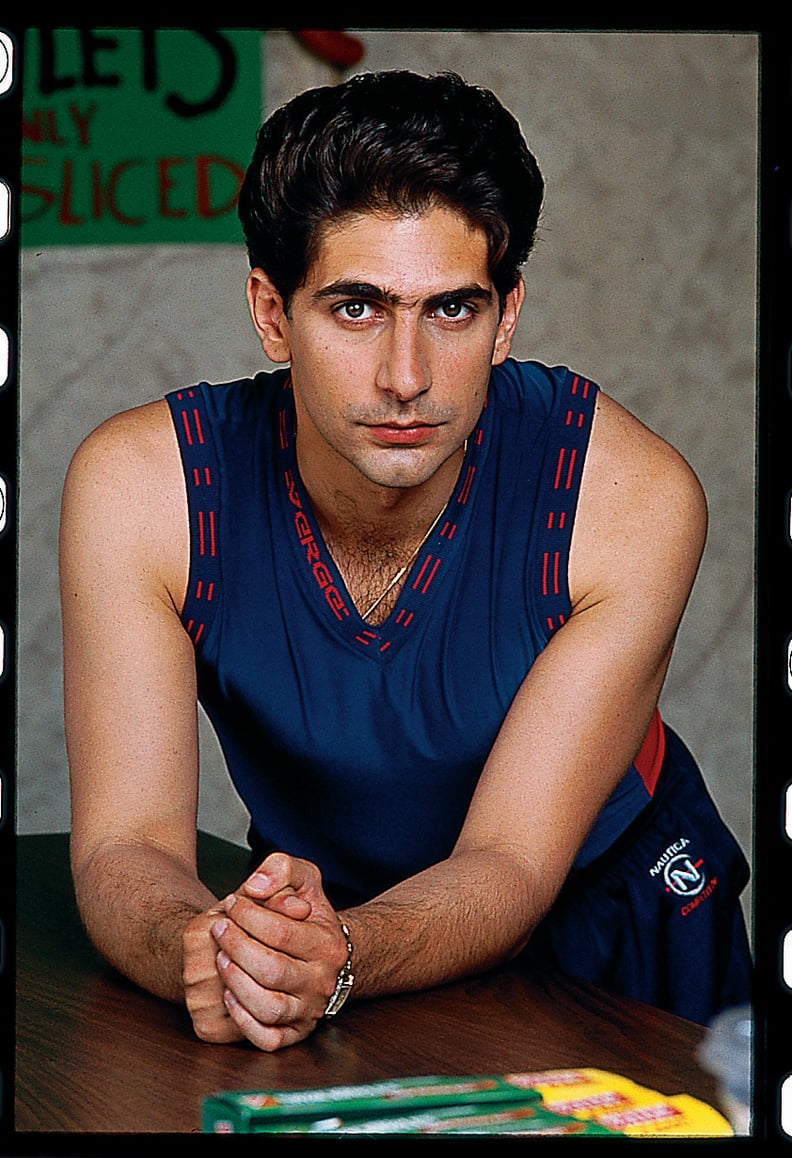 The Sopranos' Parade of Tracksuits
No one on our list showed up for tracksuits the way The Sopranos did. HBO's prestige drama features a crop of matching jackets and pants so plentiful, you can probably watch any one of the 80-plus episodes and spot at least one tracksuit. From Chris Moltisanti's black Nike nylon set to Paulie Walnuts's velour version, just about every character gets a chance to wear a tracksuit.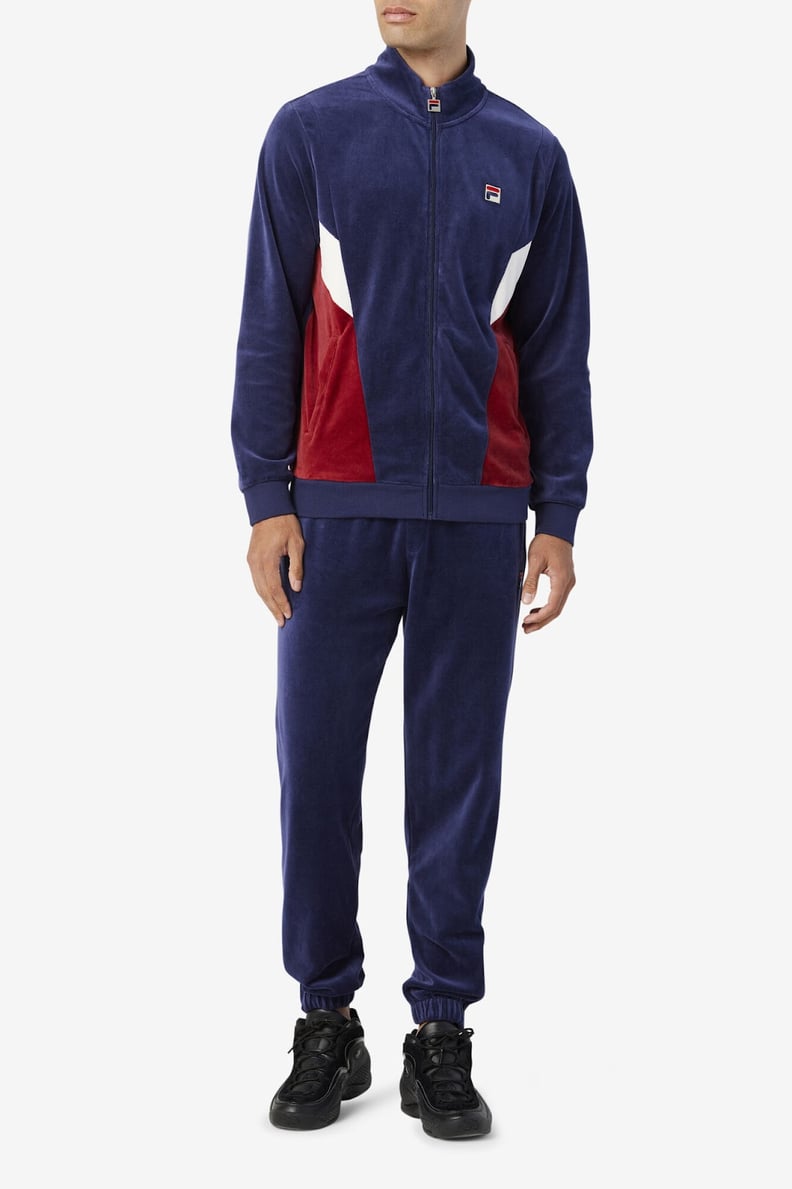 Shop It: Tony Soprano's Fila Velour Tracksuit
Tony Soprano favors Italian heritage brand Fila's tracksuits (naturally), so honor the mob boss's molto bene commitment to cozy with the Marten Velour Jacket ($90) and matching pants ($68). It's the perfect outfit to sit outside Satriale's Pork Store while drinking tiny cups of espresso.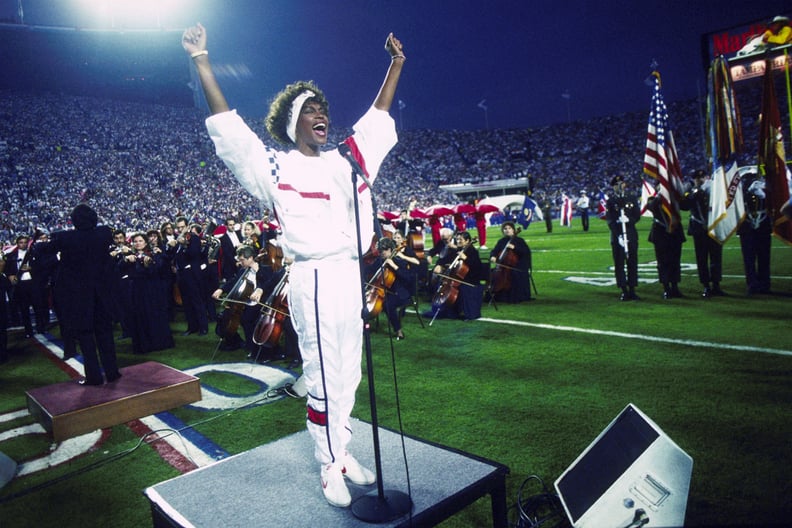 Whitney Houston's Star-Spangled Tracksuit Moment
Super Bowl XXV was a tense time. It was 1991, and America had entered into the first Gulf War only 10 days prior. "We were a nation on edge, even on a night when football is our escape: Super Bowl 1991," ABC News recalled. "And one voice, united us all." With 750 million people watching worldwide, Whitney Houston gave us a version of the American National Anthem that still, 30 years later, gives us goosebumps. The response in 1991 was overwhelming, too. The nation was so moved by Whitney's performance that Arista Records released it as a single and it became a top-20 hit.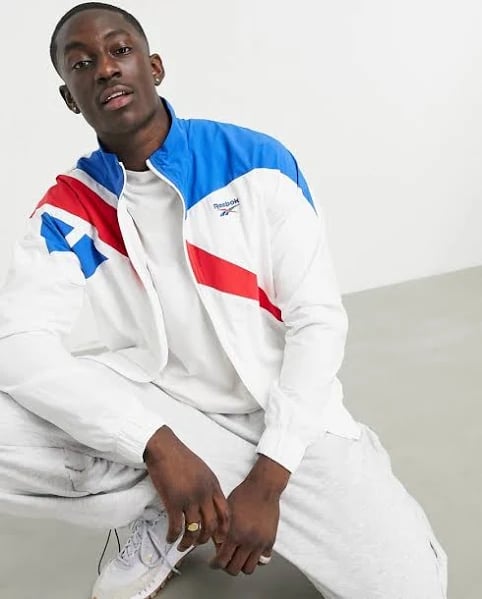 Shop It: Whitney's '90s-Style Tracksuit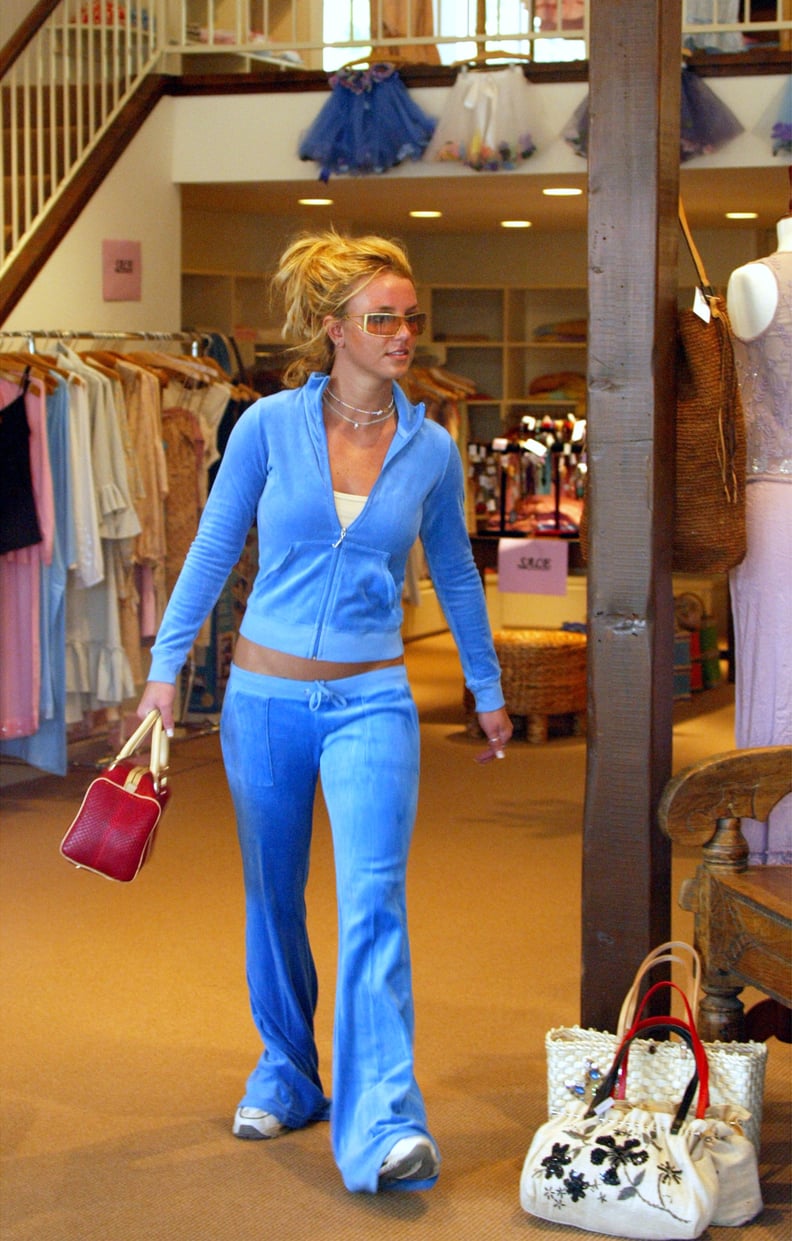 The Peak of Y2K Fashion: Juicy Couture Tracksuits
Velour in the winter. Terrycloth in the summer. The coolest, most popular young women of the early aughts had a rainbow of Juicy Couture tracksuits lined up in their closets. Britney Spears wore them while she shopped and sipped Starbucks, Mariah Carey wore them with heels in airports, Paris Hilton and Nicole Richie wore them on The Simple Life, and even Kim Kardashian wore them while strolling down Rodeo Drive in flip-flops and holding a gigantic metallic Louis Vuitton bag. In the mid-2000s, they were the height of luxury and as ubiquitous as body glitter.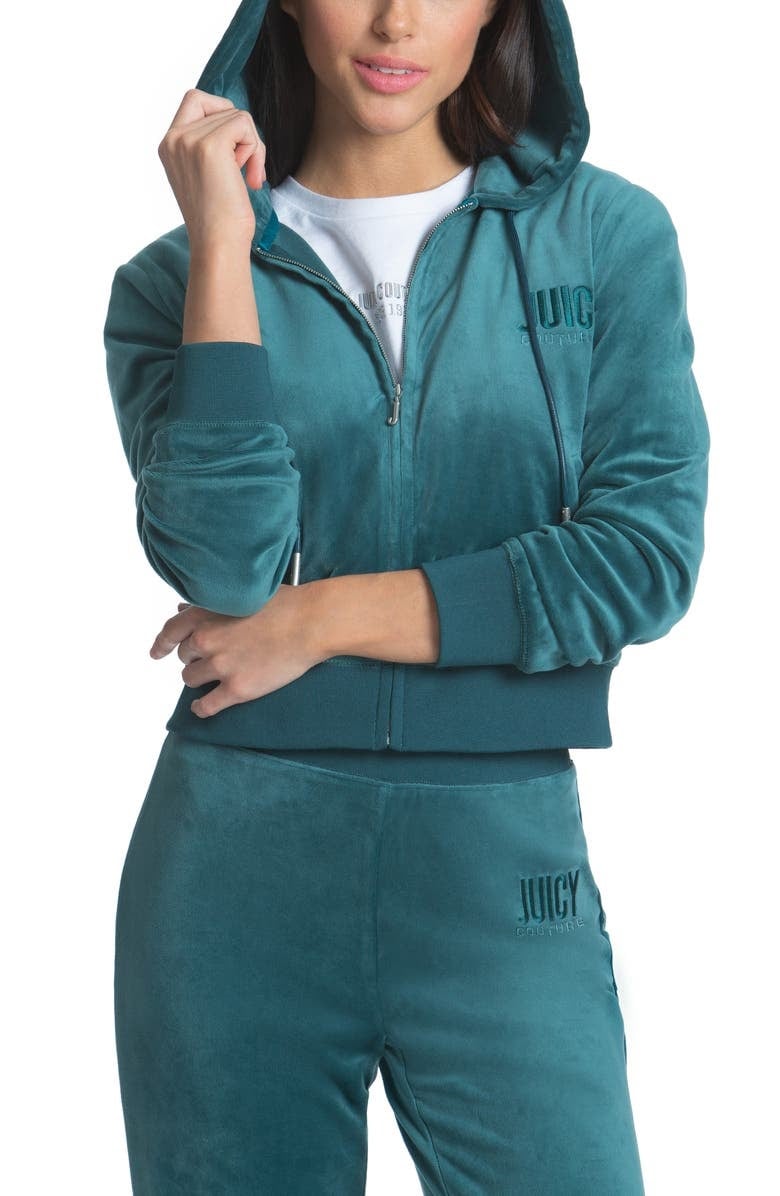 Shop It: The Juicy Couture Comeback
Like all Y2K fashion, Juicy Couture is trending again. A whole new generation of cool people are obsessing over the It-girl tracksuits down to their little "j" zipper pull. Shop the classic Juicy velour jacket ($55, originally $89) and the matching pants ($55, originally $89).
Bonus points if you pair the ensemble with UGGs ($170).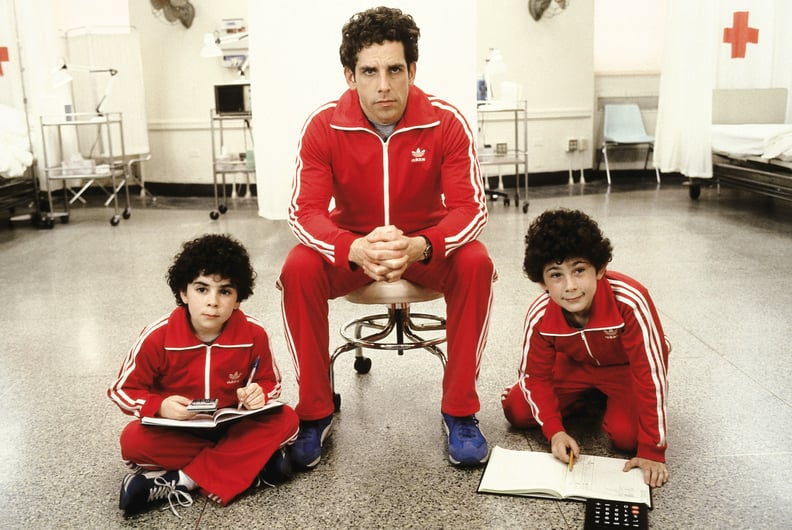 The Royal Tenenbaum's Family Uniform Tracksuit
In Wes Anderson's opus to family complications, we meet each of the Tenenbaums and the unique burdens each carries. Chas Tenenbaum, played by Ben Stiller, is a former business prodigy who becomes deeply affected by his wife's tragic death. So much so that he trades his business button-downs and khakis for Adidas's bright-red Firebird tracksuit and outfits his sons, Ari and Uzi, to match.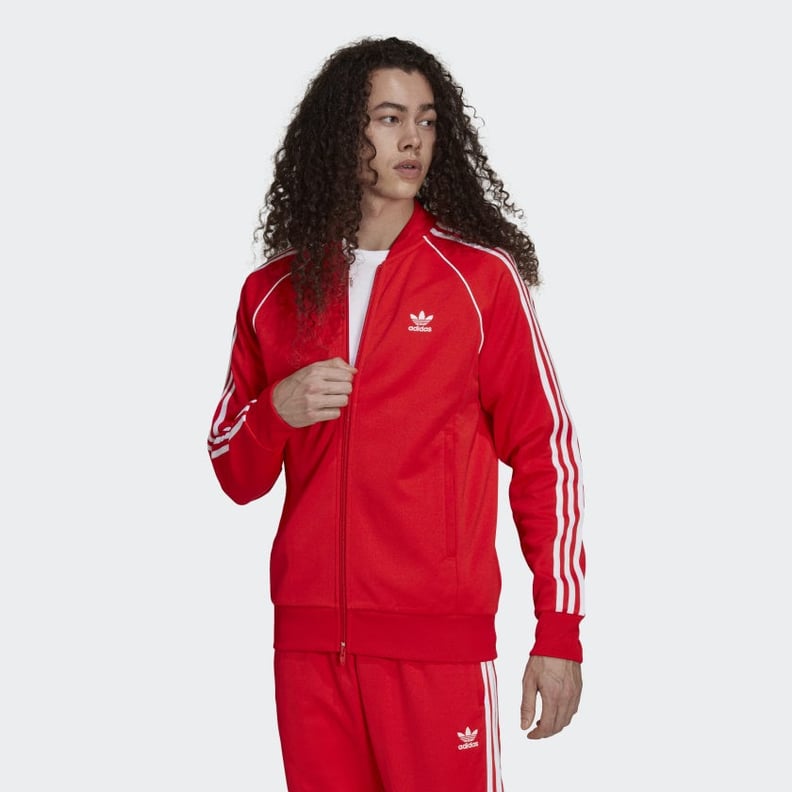 Shop It: Chas, Ari, and Uzi's Adidas Firebird Tracksuit
Adidas currently offers the iconic, high-necked Firebird tracksuit ($80) in black or green, but if that brilliant red hue is really the colorway you had your heart set on, snatch up the Primeblue version of the three-stripe suit with the jacket ($75) and matching pants ($65).