Is the Viral Coachtopia Leather Handbag Actually Good For the Planet? We Investigated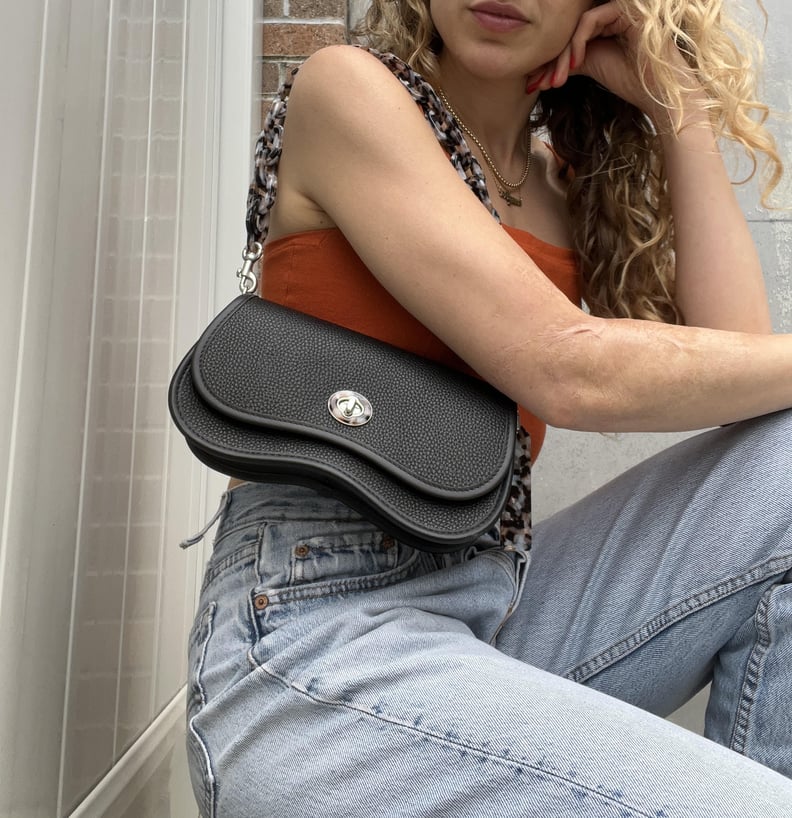 Alyssa Hardy
Alyssa Hardy
As POPSUGAR editors, we independently select and write about stuff we love and think you'll like too. If you buy a product we have recommended, we may receive affiliate commission, which in turn supports our work.
Whether it's the perfect biker jacket or a luxury bag, leather is one of fashion's most commonly used textiles. In fact, the global leather market is so massive that it's expected to grow 6.6 percent annually from the $242.85 billion reported in 2022. With so much growth and demand, however, there is a downside. Studies by the Leather Panel show that the carbon footprint is significant; CO2 emissions for leather equal 17.0kg of CO2e per square meter of leather produced. On top of that, 90 percent of leather is tanned with carcinogenic chromium; others use arsenic and formaldehyde. These chemicals are toxic to the environment and the workers who are exposed during the process. To offset this impact, brands like Coach are turning to upcycling and the act of using already existing leather waste.
Yes, Coach, a brand famous for leather bags, is embarking on a new phase in less-impactful leather production and recently launched its own solution with Coachtopia. The new Coachtopia handbag collection features a leather lining made from at least 50 percent recycled leather scraps. Still, the concept as a whole is to prototype new products using recycled, repurposed, or renewable materials.
To see what this new concept is all about, POPSUGAR decided to try a Coachtopia product for ourselves. Read on for my honest review of the Coach Wavy Dinky in Coachtopia Leather.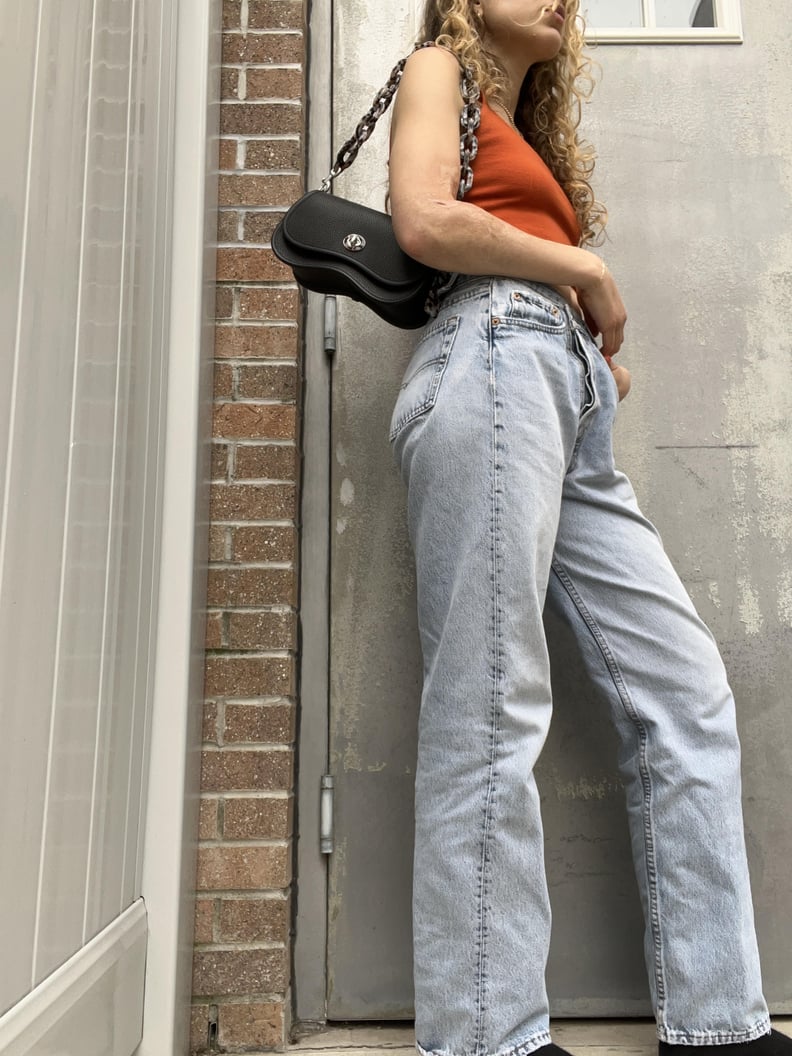 Coach Wavy Dinky in Coachtopia Leather Review
Coach Wavy Dinky in Coachtopia Leather ($395)
Like the utility dresser I am, I tried out the small black bag with a tortoiseshell chain strap. It went with pretty much every outfit I wore. It's no different than any other leather bag you'd get — it's made from real leather (that has been recycled), and it has that fresh leather bag smell, the kind they try to make into candles but can never get right.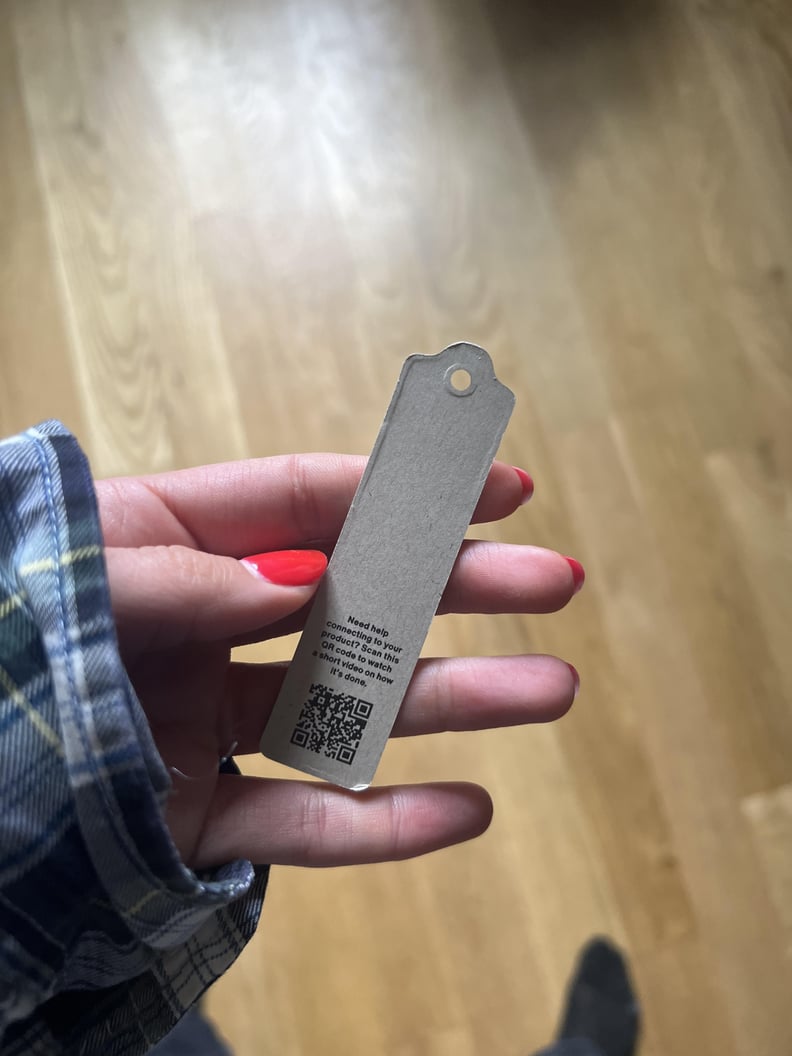 Coachtopia's NFC Chip and Digital Passport
What makes it different, though, is the cloud connect emblem featured on the inside tag. Inside the leather, there is an NFC chip that makes the product traceable. Basically, you put your smartphone on the emblem, and it accesses a digital passport pop-up. You then connect your product to an account that traces the elements of the bags, allows for easier access to care, and can help you return it.
Coachtopia's NFC Chip and Digital Passport
My tag explained that the bag was made in Vietnam (though there isn't any specific factory information, which I'd like to see). It's made with Coachtopia leather, which is upcycled and includes a regenerative leather handle. The chain handle is resin made from 70 percent recycled plastic. Most exciting is that the bag is built to be broken down — crucial in tackling the waste problem in fashion. According to the passport, the bag "includes a removable screwback hard wear detachable handles and straps and binding constructions on the seams."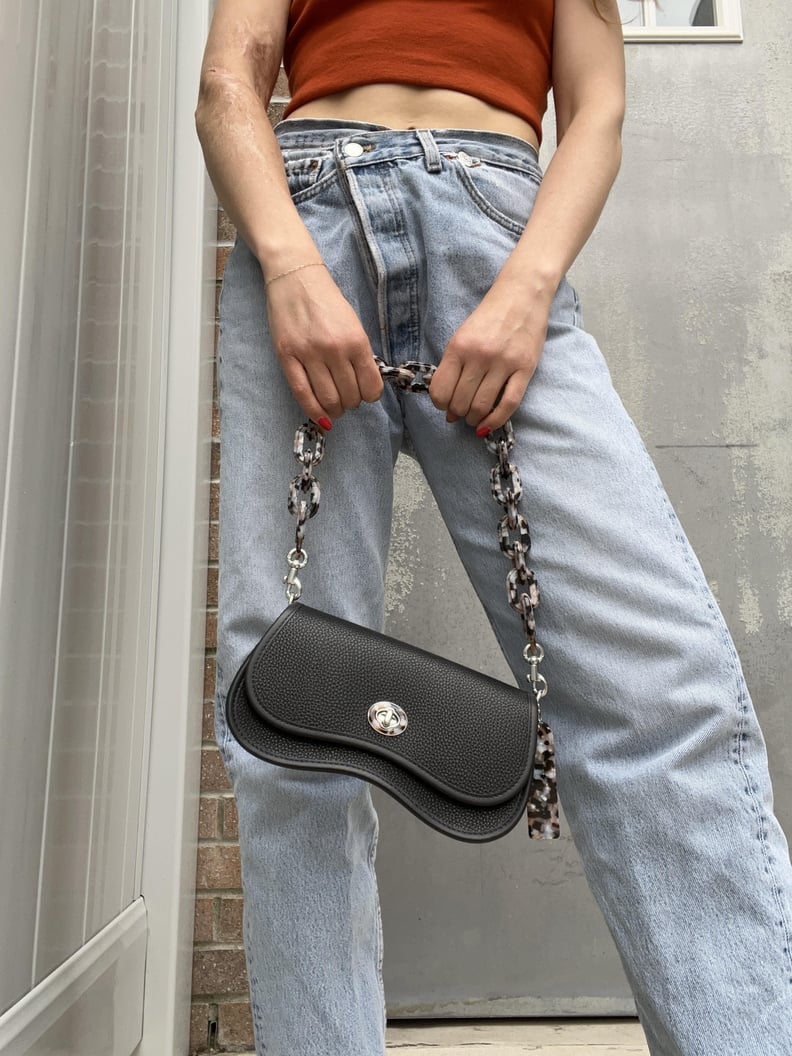 Coach Wavy Dinky in Coachtopia Leather Review
While this might not be the end-all-be-all solution to leather production issues, it's unique in how it brings consumers into the supply chain. One of the issues with waste in fashion is how divorced we all are from how clothing is made and where it ends up when it leaves our closets. This little purse might use technology to bring tangible solutions to individuals or, at the very least, help make the connection. And as Coach becomes increasingly more popular with younger generations, it's a smart way to reduce impact. Plus, it looks good with everything.