41 Spring Outfits to Wear When You Just Can't Do the Sweatpants Thing Anymore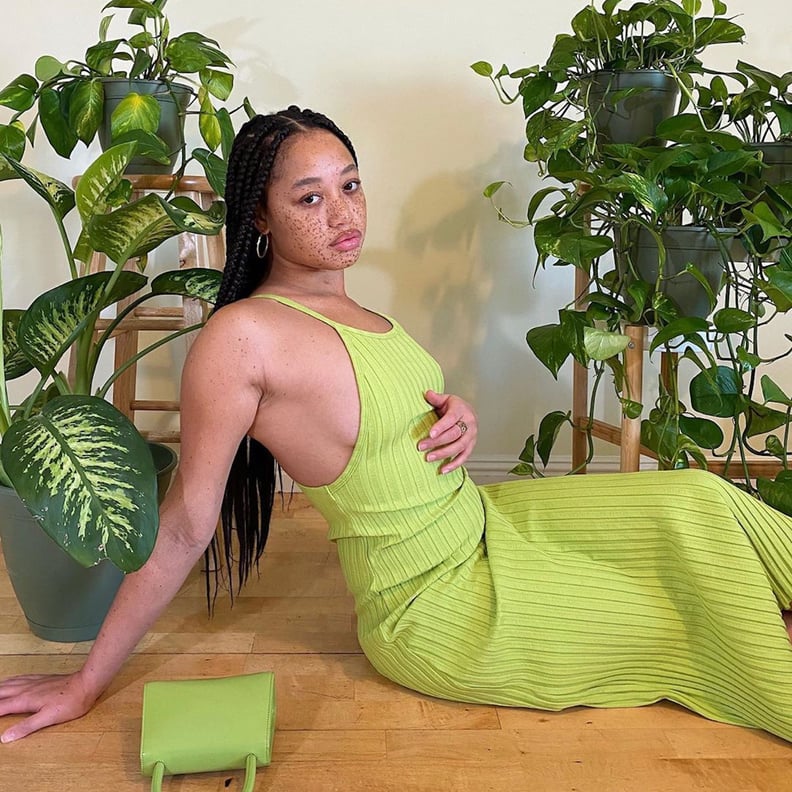 Throughout our time in lockdown, we've fallen in love with sweatpants, and then out of love with them, and then, perhaps, back in love with them again. It's been a vicious cycle, sort of like the relationship you have with that one partner in your life you just keep coming back to even though you swear you're never getting back together. (Sorry, I just can't stop watching Normal People, so the romantic references ensue . . .) Whatever the case, there will be a point in time when you reach for a different sort of outfit. If this hasn't happened for you yet, I promise you the loungewear fatigue will kick in soon.
I've responded to it by sourcing inspiration from screen style and trying to re-create at-home looks that are comfortable, functional, and stylish all at once. They just make me feel better about my day and instill a sense of confidence that helps me work harder. But I wanted to provide you with the women I follow on Instagram whose wardrobes are shifting, like mine, toward spring and summer-friendly pieces they've waited long enough to debut.
The outfits ahead are easy, not over-the-top. Some involve basics as simple as go-to baggy jeans and a t-shirt, or those silk high-waist palazzo pants you usually wear to the office with a blazer. No matter your personal style, you'll find something here to move onto when you do go ahead and break up with your sweatpants . . . for now. Who's to say where you'll both go from here?
A Muscle Tee + Denim Cutoffs
Silk Palazzo Pants + White T-Shirt + Slides
White Jeans + Converse + "Scarf" Sweater
Black Button Down + Tailored Shorts + Ballet Flats
Denim Bermuda Shorts + Ivory Cardigan
Balloon-Sleeve Blouse + Hair Bow
Biker Shorts + Sports Bra + Oversize Blazer
Corduroy Jumpsuit With the Sleeves Rolled
Minidress in a Summer Print
Bandana Tied as a Top + Striped Trousers
Smocked Tank + Distressed Denim
High-Waist Summer Shorts + Matching T-Shirt
Cardigan Set + Paper Bag Pants
That Romantic Floral Dress You Just Can't Wait to Wear
Flouncy Tube Top + Baggy Jeans
White Linen Co-Ords + Sunglasses (For the Photo Op)
Feminine Collared Top + Go-To Jeans
Knit Skirt + Bodysuit + Cozy Cardigan
Romantic White T-Shirt + Skinnies
Athletic Sports Bra + Lightweight Pants
Bright PJ Set + Leopard Flats
Relaxed Black Jumpsuit + Belt
Utility Jumpsuit + Mom Sneakers
Oversize Boyfriend Shirt + Hat
Knit Cardigan + Striped Ankle-Length Trousers
Retro Print Zip-Up + Wide-Leg Trousers
Cozy Knit + Snake Print Shorts
Neutral Cashmere Sweater + Mom Jeans
Bodysuit + Printed Silk Skirt + Scrunchie + Slides
Ribbed Midi Dress to Match Your Plants
Halter Top + High-Rise Ribbed Pants + Choker Necklaces
Fuzzy Sweater + Your SO's Baggy Jeans
Colorful Striped Sweater + Pencil Skirt
Tie-Dye T-Shirt + Beanie + Cargos
Sheer Boho Dress Over a Bodysuit
Fun Colored Button-Down + Pinstripe Shorts
Colorblock Short-Sleeve Cardigan + Black Slacks
Olive Tee + Gold Jewelry + High-Waist Denim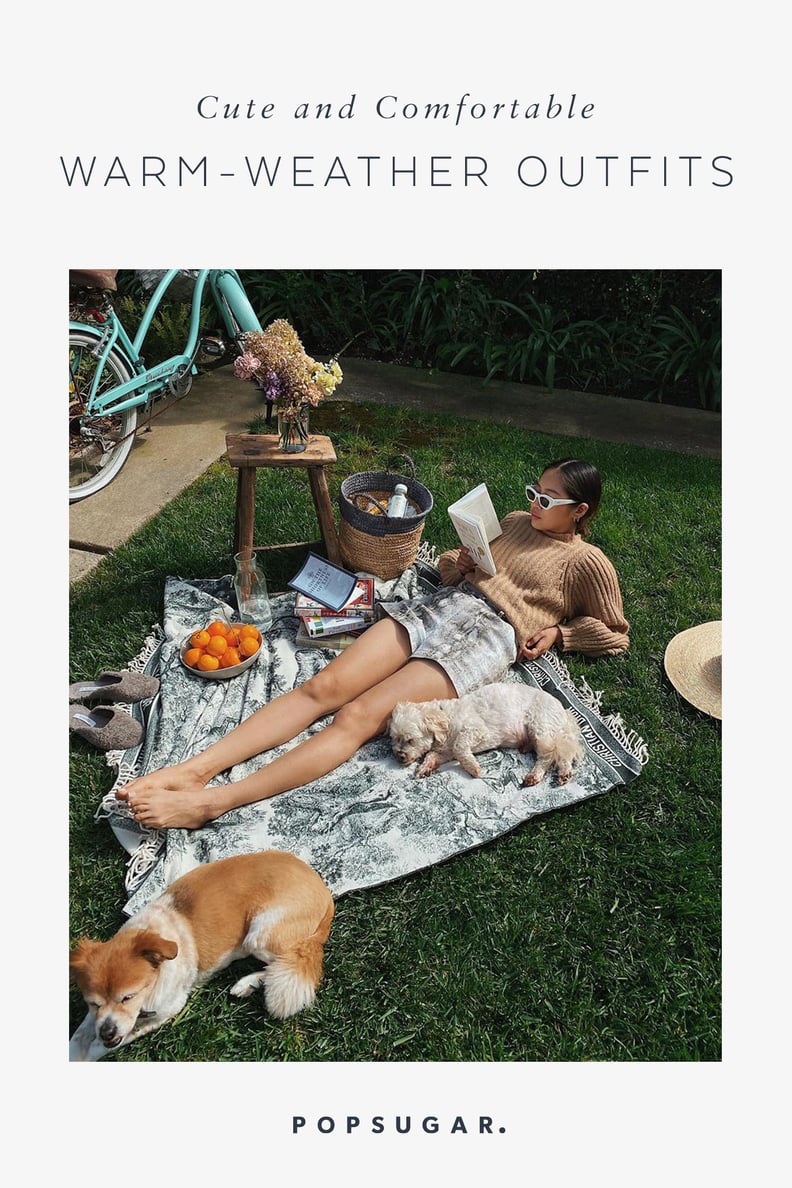 Pin It!