Emily Ratajkowski Steps Out in Compression-Core Over-the-Knee Socks
Every editorial product is independently selected by our editors. If you buy something through our links, we may earn commission.
Four days into 2023, and notorious trendsetter Emily Ratajkowski has already stepped out in what's sure to be another controversial fashion choice. The "My Body" author and model was spotted in New York City in a coordinating Coperni set that featured a cropped belted jacket and a matching herringbone miniskirt with a wrap detail. While her top half looked tailored, her lower half descended into unexpected territory. Ratajkowski opted for a pair of tall, over-the-knee socks, mimicking the look of thick compression stockings. Circulation has never looked so chic.
Although compression accessories, which are often used to keep pressure on the legs and facilitate blood flow, were admittedly not on our Pinterest boards for the new year, Ratajkowski might be onto something here — nailing down an aesthetic that's just as functional as it is fashionable. It's a practical choice for Ratajkowski, who's been known to favor more skin-baring looks in the past, but on the off chance that she really is wearing compression socks, this could serve as inspiration for people who need to wear them in their everyday lives.
To finish off her compression-core outfit, Ratajkowski paired the polarizing socks with white and red New Balance sneakers, tortoiseshell shades, and classic gold hoop earrings. Check out photos of Ratajkowski flawlessly pulling off the knee-high socks ahead, and see if this really could be the next big trend.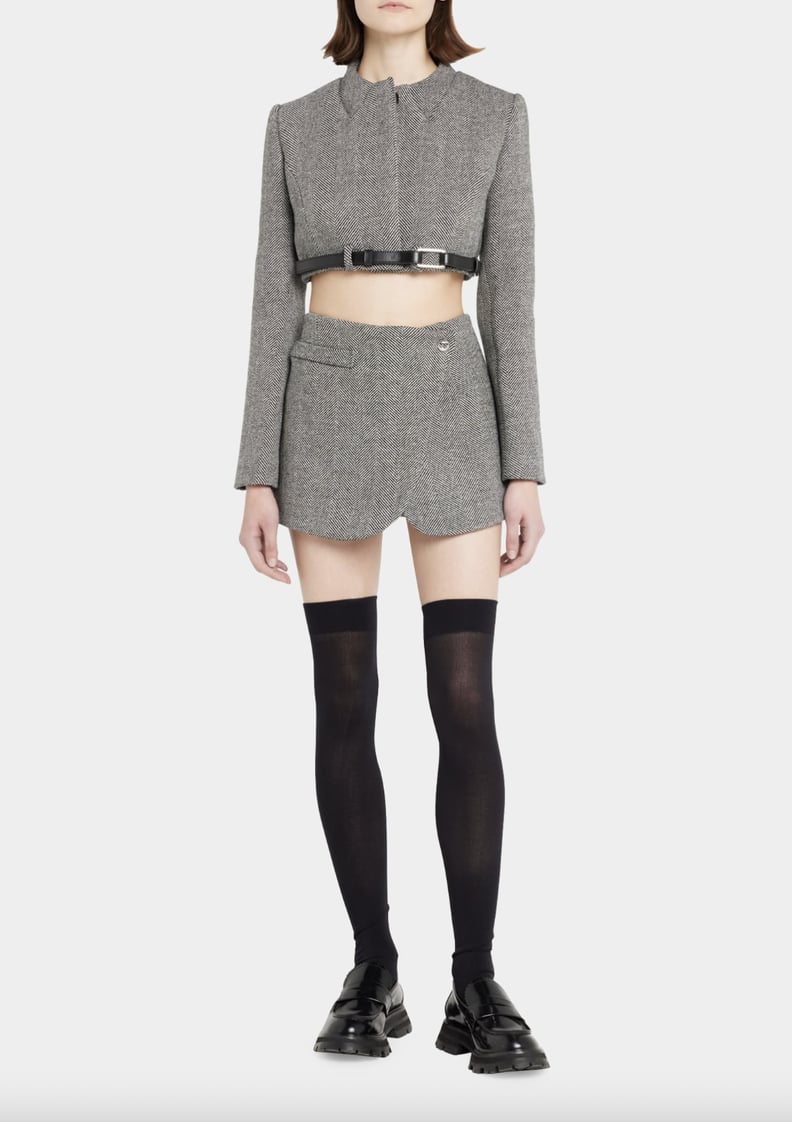 Coperni Matching Set