Emma Chamberlain Poses With Her Louis Vuitton Bag For the PCAs — Oh, and Her Cat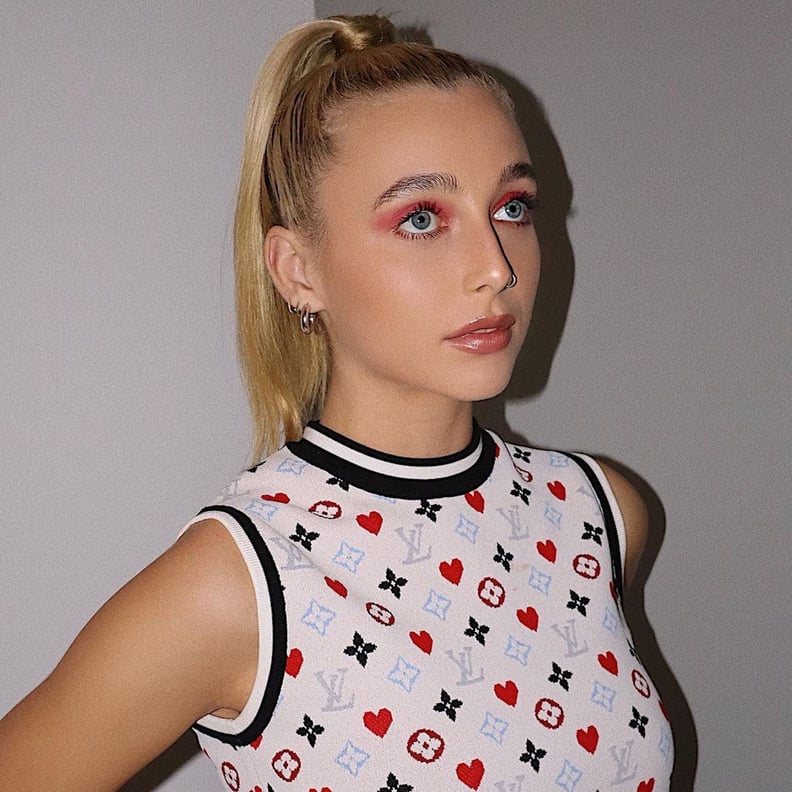 Emma Chamberlain accepted two 2020 People's Choice Awards for Social Star and her Pop Podcast Anything Goes. Her speech had been prerecorded, as Chamberlain didn't attend the ceremony, but that certainly doesn't mean she didn't dress up. As you'll know from following Emma, she's all about a kitschy-cool look with a tinge of nostalgia. Her Louis Vuitton crop top and matching vanity case are from the brand's new Game On collection, which is obviously made to make you think of a deck of cards. Collectively, the two pieces cost a whopping $4,260, and it's safe to say Emma made a statement with her look on Instagram and on the internet, as she is known to do.
As always, Emma's outfit came with her own signature twists, from her lavender manicure with cartoon-esque florals to her rouge eye makeup. She also posed hilariously with her cat, who appears to feel indifferent about Emma's costly LV outfit, although we can't imagine why. Ahead, get a full rundown of Emma's evening and see the LV collector's pieces that are still available to shop online. "Ive never been huge on award shows because i think that any comparison is the devil but i truly appreciate the continued support and love and this shit still blows my mind," Emma wrote on Instagram to celebrate her accomplishment. The fact that she's dressed in LV's "Game On" print is clear indication that whether or not Emma likes a competition, she still came out the winner.
Emma Chamberlain Wearing Louis Vuitton For the People's Choice Awards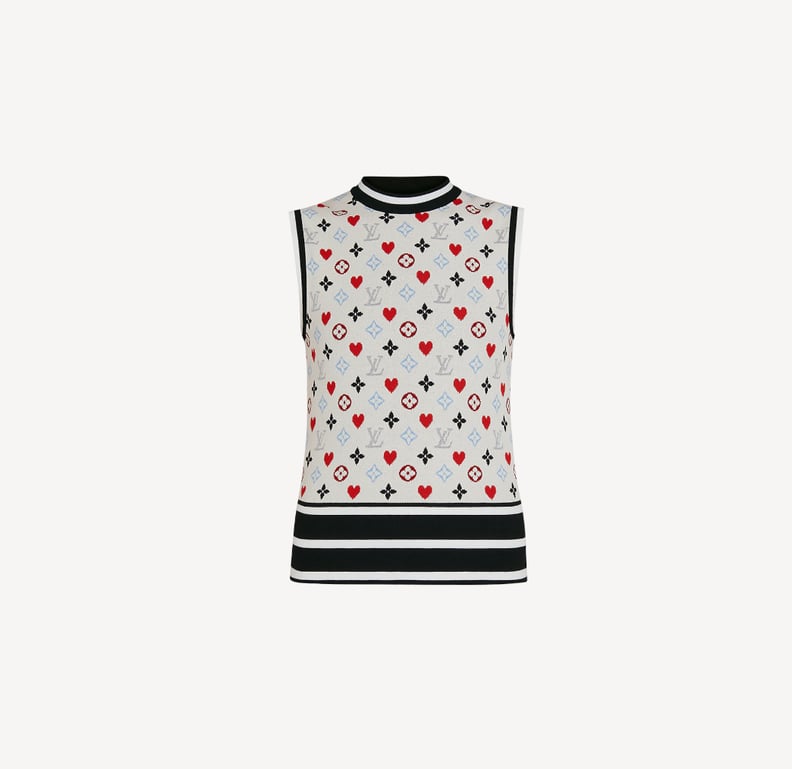 Shop Emma's Louis Vuitton Top
Shop Emma's Louis Vuitton Vanity Case
Watch Emma Chamberlain Accept Her PCA For Pop Podcast & Social Star