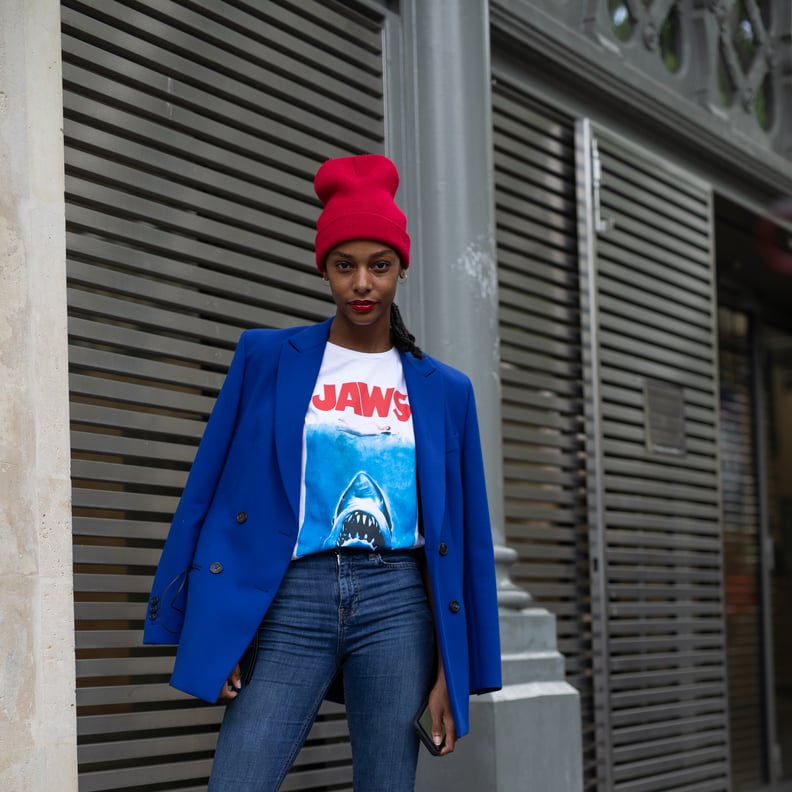 As POPSUGAR editors, we independently select and write about stuff we love and think you'll like too. If you buy a product we have recommended, we may receive affiliate commission, which in turn supports our work.
The days when beanies were nothing more than a functional accessory to keep your head and ears warm are long gone. These chic and sophisticated headpieces have become the preferred choice of winter wear for many fashion influencers, and the best part about these simple hats is that there's no single way to wear them. In fact, as soon as fall weather rolls in, think about the beanie as having endless potential. Wear it snug on your head like a fisherman, pull it up high and tight, or let it tilt ever so slightly off of the back of your head. Plus, there are tons of colors to choose from in the POPSUGAR x Old Navy collection. Check out some sartorial inspiration ahead, then get ready to shop for your next cool weather add-on.
A black beanie makes any look chic
This look is minimalist perfection. Though one might argue the trench coat is the standout piece in this outfit, it wouldn't be the same without the black beanie. The beanie is what makes this look pop because it creates balance.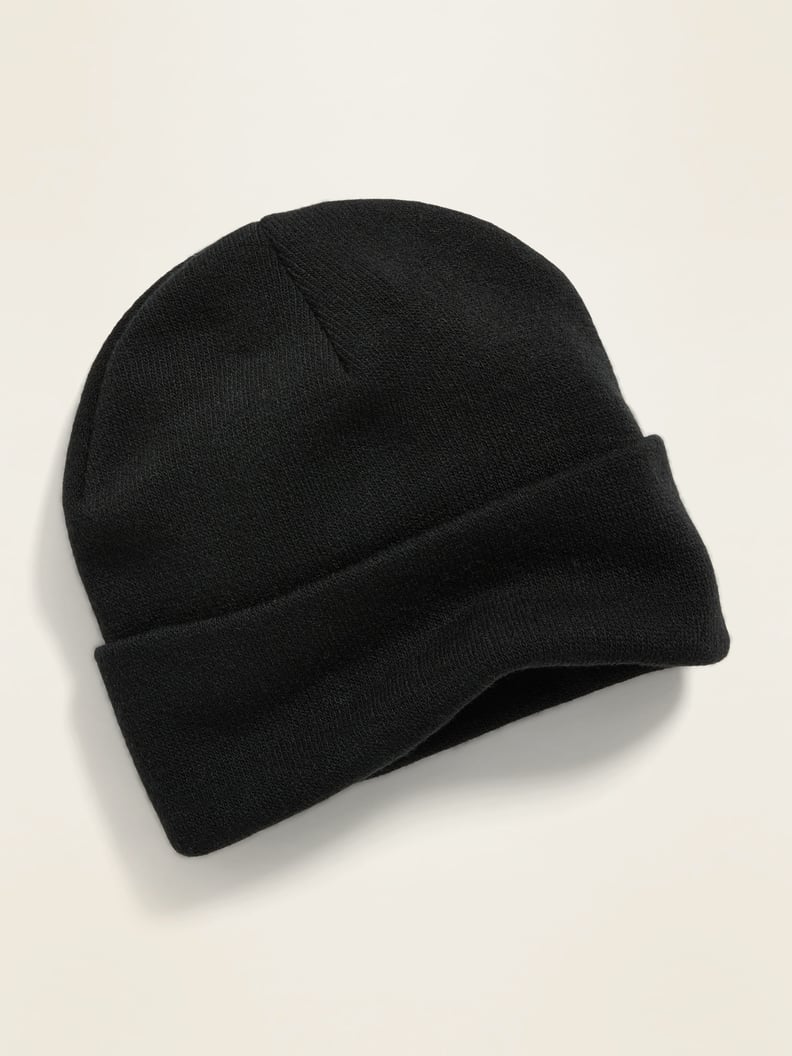 POPSUGAR x Old Navy Unisex Solid Sweater-Knit Beanie For Kids
Stand tall with neon
By incorporating a bright neon beanie into your look, you have permission to keep the rest of your outfit subdued. Not only does this highlighter green beanie grab your attention, but we love that it's being worn straight up.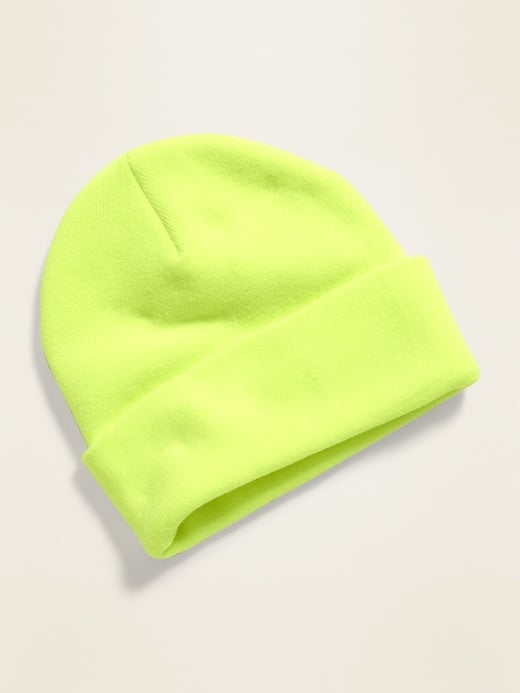 POPSUGAR x Old Navy Unisex Solid Sweater-Knit Beanie For Kids
Play around with neutrals
Again, without the pale pink beanie, this outfit wouldn't be as complete. We love how all of the neutrals work together to create a classic fall look.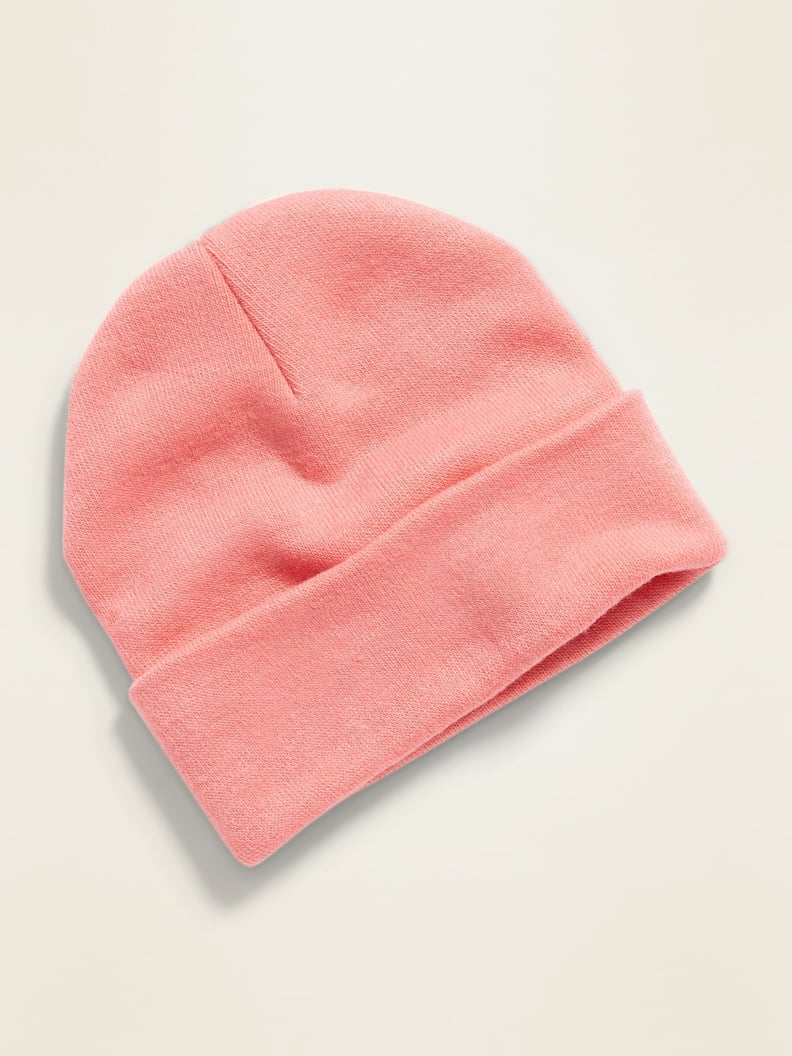 POPSUGAR x Old Navy Unisex Solid Sweater-Knit Beanie For Kids