"What do you want to know about Anna?" renowned costume designer Lyn Paolo excitedly asks over the phone. The Anna in question? Well, none other than the notorious con artist Anna Sorokin, aka Anna Delvey. So, of course, the answer is everything.
With "Inventing Anna" on Netflix, Paolo and co-costume designer Laura Frecon dove head first back into the Shonda Rhimes universe — a world neither really left after designing costumes for some of the producer's biggest television series. "We've gone from one show to another of hers, and we're in London now working on her next project," Paolo tells POPSUGAR. She worked on "Scandal" and Frecon worked on "How to Get Away With Murder."
Being on set was a reunion of sorts for Paolo; she reconnected with a few of the actors from the "Scandal" cast and Anthony Edwards, who she worked with on "ER" for 15 years. "It was a blast to be with so many old friends," she says. And the series is a blast for viewers, whether or not they're all caught up with Sorokin's salacious story.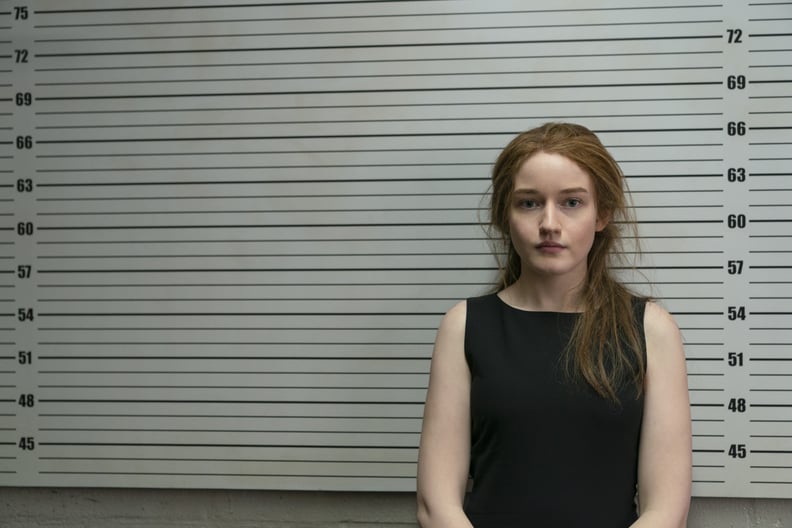 Paolo and Frecon's research for the series started with the bombshell 2018 New York magazine story written by Jessica Pressler about Sorokin's scams. "We both knew who she was but didn't know a ton about her interior life at the beginning," Paolo says. "We then wanted to be true to her story, but also to what Shonda had written, because the story is told in several parts and from several voices."
Frecon and her team led the charge on building out the Instagram-centric style world Sorokin was immersed in. "We'd look at who she posed and took pictures with and who was tagged, which would often lead us down a new rabbit hole for that specific person," she says. "One of our buyers knew a lot of the people Anna schmoozed with because she came from the New York fashion world, so we reached out to a lot of people firsthand. And we really figured out a lot for every character's wardrobe from there."
An Alaïa LBD accented with a black leather bomber jacket stood out as a must have, as Sorokin was spotted in that ensemble numerous times. "We tracked that dress down in a few sizes because Julia [Garner] wasn't cast yet at that time," Frecon says. "We were never able to track down the exact leather bomber jacket, so we decided to have that custom-made to match the photos exactly."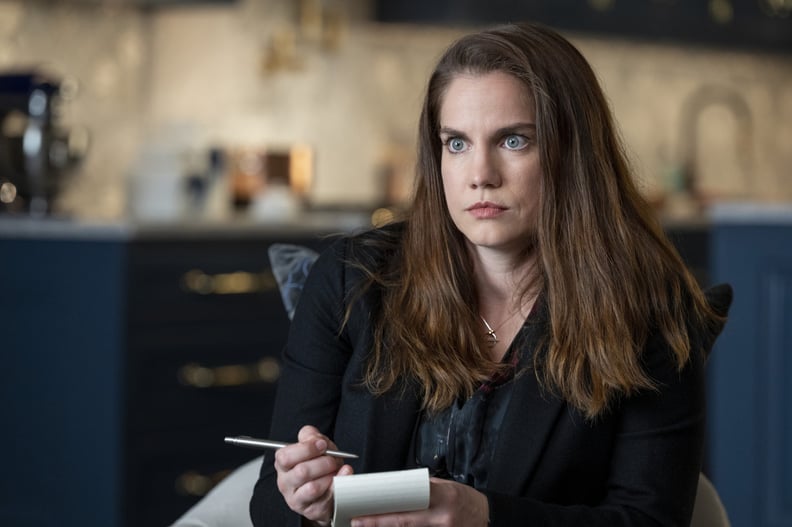 The complexity of Anna's character was like catnip for the costume-design duo. "There are so many versions of Anna, and whoever the protagonist is tells their version of the Anna they know," Paolo says. "So, when it came to dressing her to enter the elevated strata of society, we asked ourselves: how would Anna transition to play her part in that world? That made it more interesting than just elevating what she wore because we wanted to make her actually fit in with Upper East Side society, or SoHo, or Brooklyn."
Some of Paolo's and Frecon's favorite style moments include Anna on a tennis court drunk in Morocco in a robe, which might just be the realest glimpse of her interior anyone gets. They're also partial to a Valentino capelet worn at a Paris fashion show when Anna and her boyfriend, Chase, are in the middle of a huge fight. And not to be forgotten is the eyewear, including many re-creations of Sorokin's actual Celine readers, Stella McCartney shades on a yacht, and a Gucci pair worn by Laverne Cox's character, Kacy Duke.
=
Paolo draws a lot of inspiration from major fashion houses like Gucci and Valentino, as someone who "stalks the runway" and is proud of it. "Kerry Washington and I still text each other when the shows are happening to compare which looks we're loving," she admits. "I'm looking at new collections daily for inspiration. That is our secret sauce, and I love fashion."
But Sorokin isn't the only character with a notable wardrobe. The clothing worn by reporter Vivian, based on journalist Pressler and played by Anna Chlumsky, was decidedly pared down. "We dressed her like a New Yorker, and Anna Chlumsky was such a great partner," Paolo says. "She has her boots on to walk around the city and she wears a lot of James Perse, Vince, and Rag & Bone. Our understanding of that character and the way Anna C. wanted to play her is that she just throws everything together."
Vivian is pregnant for much of the series, but there are no maternity clothes to be found in her wardrobe, an approach that Paolo herself could relate to. "We made regular clothes work for her because I did the same thing throughout my pregnancy," she says. "And we had a great partner in Anna C. because she has kids."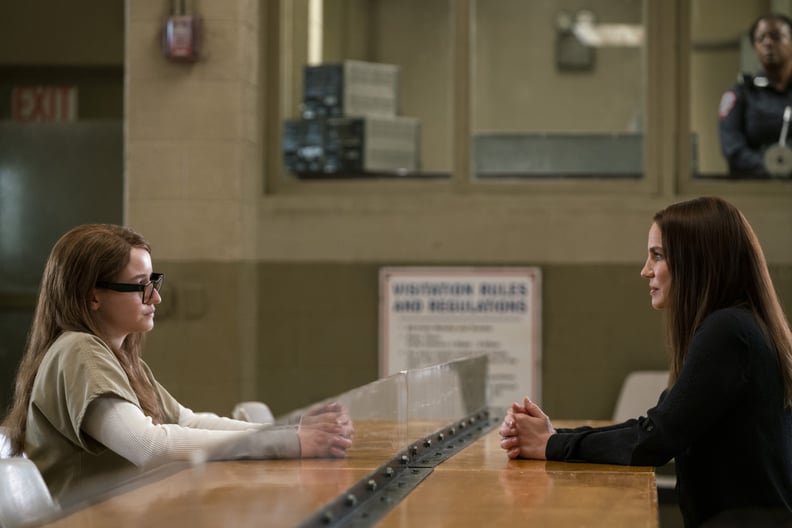 Vivian spends a lot of time meeting with Anna in prison, and Paolo and Frecon wanted to convey that Anna was doing her best to put herself together, even while incarcerated. "Her uniform was pressed and as neat as possible, in comparison to those around her," Paolo says. Frecon points out small variations in Anna's uniform, "from the sweatshirt being worn to a thermal underneath," she says. "We did this to denote time passing, because the days end up seeping into one another otherwise."
Paolo and Frecon are excited about seeing how the show's fashion is received: feedback they get directly now through social media. "Social media has made everyone aware of what Laura and I do in a way that I don't think they were before," Paolo says. "I love that interactive quality with the audience, and it adds another dimension of joy. It also shows how much work goes into our job, because I don't think audiences always realize that. Every single person on your screen is dressed by someone."