June Ambrose Takes Us Behind the Scenes as She Preps For the Puma Show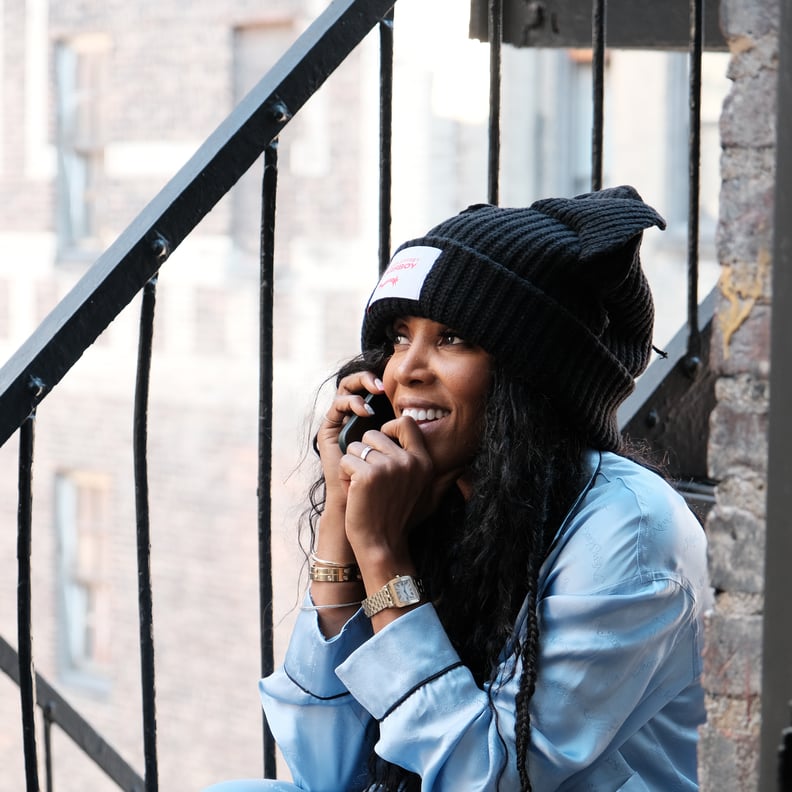 Courtesy of PUMA
Courtesy of PUMA
With trailblazing celebrity costume designer June Ambrose as women's basketball creative director, Puma returned to the New York Fashion Week scene. Aptly titled "Futrograde," the brand presented an immersive experience in downtown Manhattan, featuring men's and women's collections, as well as special collaborations with Dapper Dan. And Ambrose was hard at work to ensure this outcome, as the creative mind behind it all.
"It's not just one story; it's a number of stories that are being told."
"The good news is, this won't be a traditional show," she tells POPSUGAR over Zoom. "If you're coming into it thinking that you're gonna watch a traditional runway show or you're expecting to see a very clear, one-note point of view about this season or the next season, this is not that." Widely acclaimed for her seminal role in bridging high fashion with hip-hop, Ambrose tapped into her background as the stylist behind some of JAY-Z's iconic music videos and Missy Elliott's "The Rain (Supa Dupa Fly)" to put together the show. Fresh off the success of her viral High Court collection, she built on her customers' growing appetite for stylish pieces, riffing on Puma house codes and reimagining iconic silhouettes like the T7 tracksuits. "This is a celebratory brand moment," she adds. "We're having some fun. It's not just one story; it's a number of stories that are being told."
On the eve of the brand's 75th anniversary in 2023, the creative director chats with POPSUGAR about her creative process, going beyond the typical runway experience, and Puma's relationship with hip-hop. Ahead, also check out some photos from the show.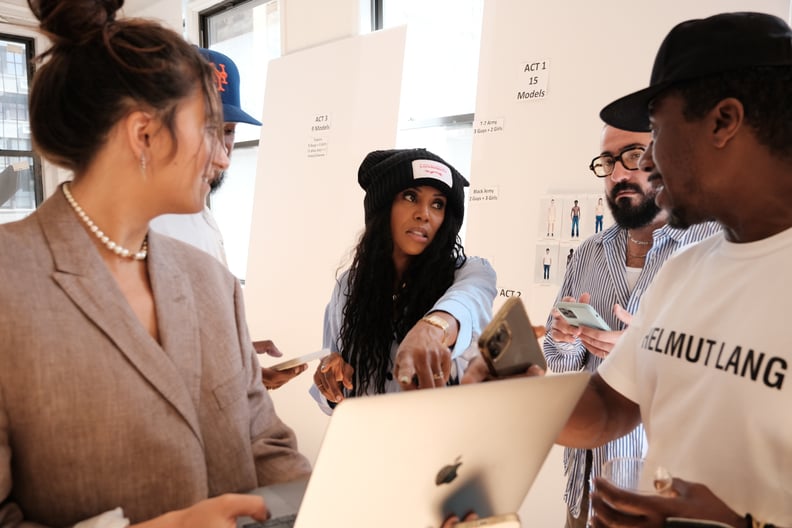 June Ambrose Working on the Puma Spring 2023 Show
POPSUGAR: What an exciting time for Puma! In what ways do you feel the brand has evolved under you?
June Ambrose: I feel like I'm still in my freshman quarter with the brand. But since the success of Puma High Court, there's a confidence in the brand, knowing that they can speak in this style space. Not just with the collaborations, but as a brand. My goal is that the brand is able to be part of the conversation about fashion, style, and performance. When we have these winning brand moments, like High Court was in the women's basketball division, I think that it's a sign. It definitely says there's a customer with the appetite for more stylish silhouettes. There's a lot more curiosity, at least from what I've been told from outsiders. Like they definitely feel this energy around the brand since I've been on board.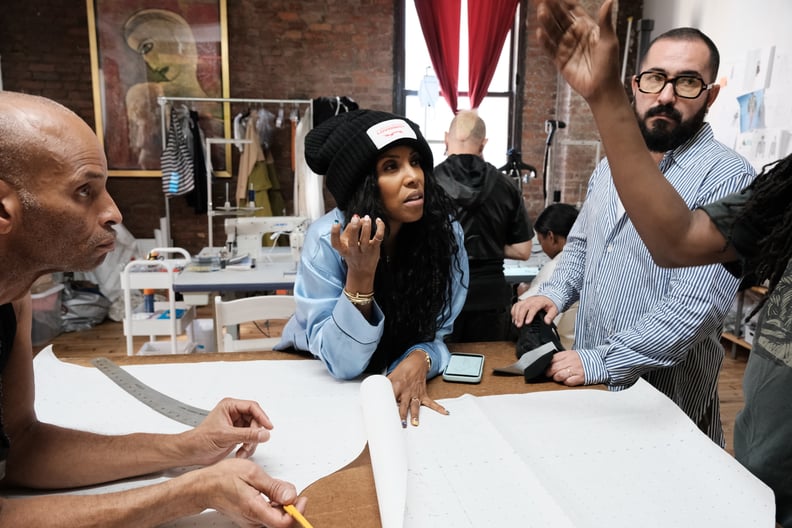 June Ambrose Working on the Puma Spring 2023 Show
PS: It does feel like we're entering a new era for the brand. How are you taking the success from the High Court collection and incorporating that into your process for the show?
JA: It's a good time! Everyone feels like this is the return of New York Fashion Week, and that we get to be part of it is so big. It's been great working on this show, but it also hasn't been traditional. It's more of an immersive experience, so we're gonna have ready-to-buy pieces, upcoming collaborations with Dapper Dan, Palomo Spain, AC Milan, plus my first cobrand "June by June Ambrose" within the 65 looks. So I curated a number of things, then I designed over 40 of them.
This is our way of starting a lifestyle conversation, a street conversation, and a nostalgic conversation. In preparing for this show, I wanted to take us back — past, present, and future — but even in our past, we were in the future. You see things in present form that are nostalgic, so there's this nostalgic attitude playing out when celebrating our T7 [tracksuits], something that's super iconic for the brand. So I'm all of this in mind; I'm also keeping in mind how street culture has impacted the fashion space tremendously. Hip-hop is the leading musical genre. That's what's happening right now. It's not just one story; it's a number of stories that are being told.
If you're coming into it thinking that you're gonna watch a traditional runway show, you're expecting to see a very clear, one-note point of view about this season or the next season, this is not that. This is a celebratory brand moment; we're having some fun.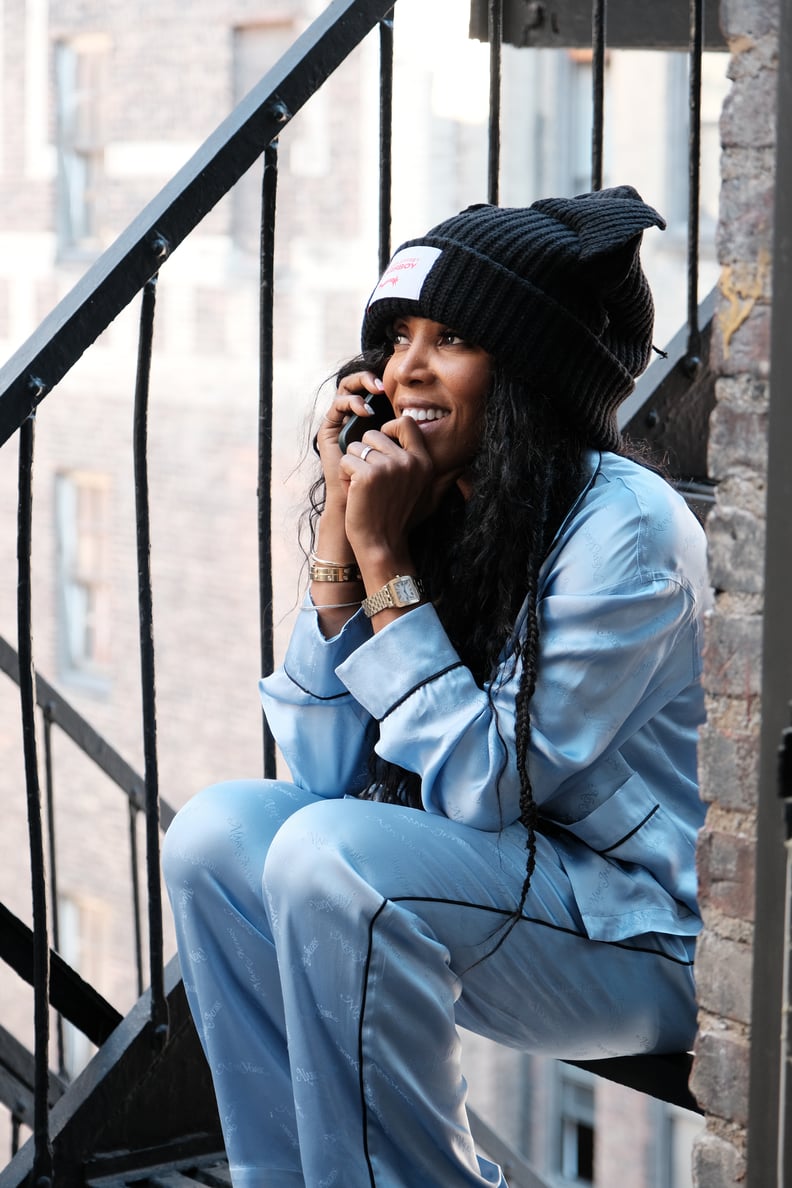 On Her Creative Process
PS: Tell me about the influences behind the looks you designed.
JA: I kind of tapped into my old music video days. I mean, the name of the show is "Futuregrade," which is like a take on retrograde. So I say, the Juniverse is in futuregrade right now. Nothing's being reinvented, it's being reimagined. I was able to reimagine so much throughout this process, and this is a culmination of repositioning certain concepts and ideas.
To have the tangible, physical product and then the metaverse and NFT part that people will be able to own a piece of is really kinda cool. We aggressively want to be part of that conversation. We want to improve the way consumers engage with the brand through technology.
On the Future of Streetwear
PS: Having seen the way brands have widely adopted streetwear — not to mention Virgil Abloh's influence on the space — what are your thoughts about the landscape right now?
JA: I think what high fashion has realized is that, like rock and roll, hip-hop was secular music, and it became popular music. The influence was so vast that they needed to be part of that. They wanted a taste of that. And when you look to see how so many of these houses are leaning into streetwear, it's because the culture is so powerful, it's so potent.
On Her Advice For the Next Generation
PS: Any advice for the next generation?
JA: We always say we stand on the shoulders of the greats that have come before us. Like what the late Virgil Abloh did, he did it as a community. When we think about how Kanye [West] and his group of guys went out to Paris and they studied and they got into these different houses, they were curious and they created an opportunity for themselves within the space where they didn't see anyone who looked like them. That is to me where the inspiration should be to young people saying, "Can I?" Not to ask for permission, but to figure out how to do it on your own. Think about Pyrex. It was short-lived, but it was just enough to get the attention of the bigger house. Listen, influence and relevancy is currency. I recognize my days of working in music videos, packaging, advertising as my currency. You bring that same philosophy into any space, and you win.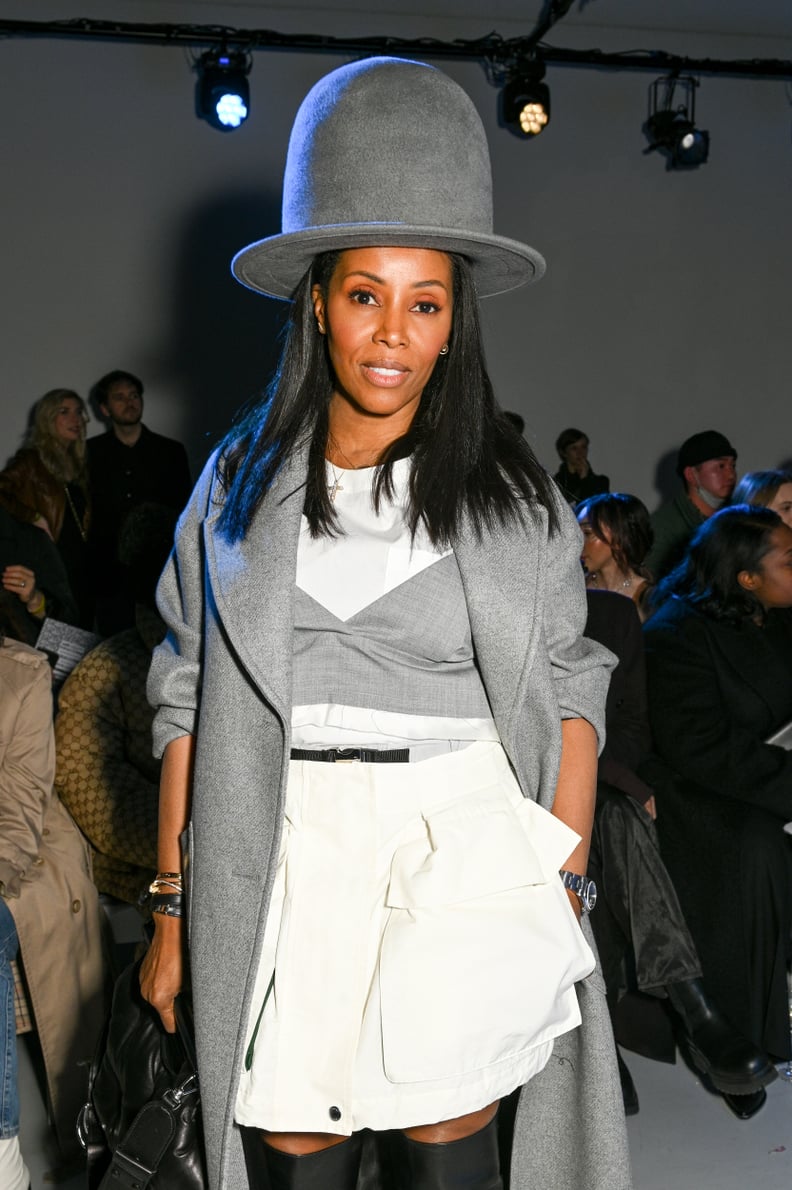 On Her Legacy at Puma
PS: If you could summarize the contributions you've made to Puma in one word, what would you say?
JA: That's hard, because I feel like the brand has contributed so much. Maybe more than the consumer knows. Like, the first suede sneaker was called Puma Crack in 1948. Crack is what they called an athlete who is the most superior. When I learned about all these things, working on the show and the documentary for Puma, we talked about that history. To know where something starts is super important, that's how you pay homage to someone's legacy. As I dug through the archives, there are so many things people just don't know that the brand started. Like, we gave Serena Williams her first endorsement deal. Bur I'd love to know the word you think it is.
PS: I think it's cultural relevance.
JA: I love that.