How to Be Iconic: TikTok's Kenneth Pabon Is Here to Raise Your Confidence in 4-Inch Heels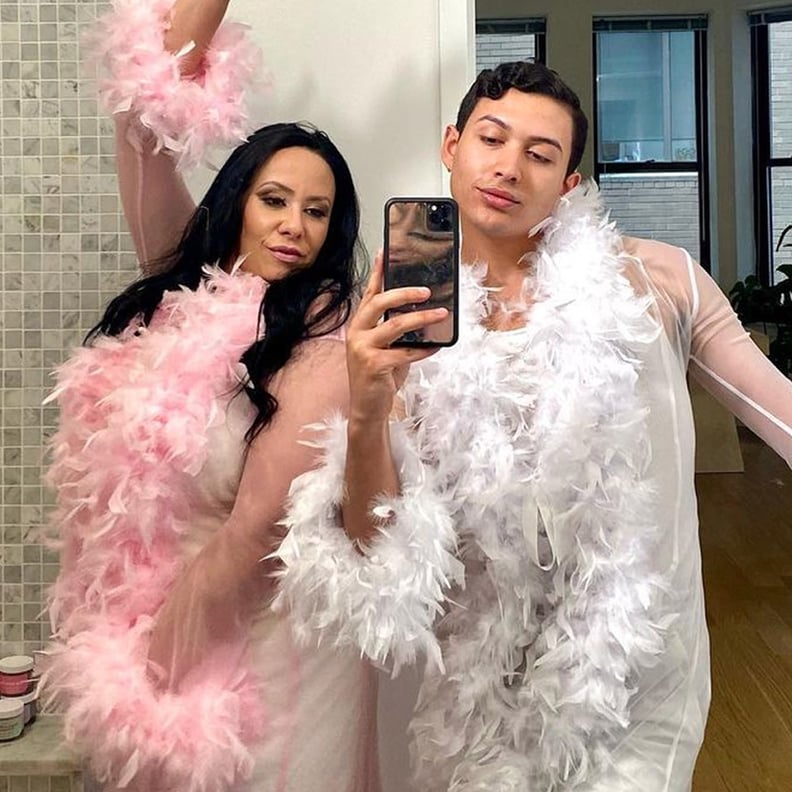 "Before you leave the house, look in the mirror and take one thing off." Coco Chanel's now-famous piece of style advice has transcended decades of style evolutions, serving many of us well on date nights, for prom, and even at the occasional job interview. Enter: TikTok LGBTQ+ Trailblazer and self-described icon Kenneth Pabon, whose personal style mantra is all about doing the most every single day. Known for his signature dating advice videos and his "How to Be Iconic" series with his mom, Patti, Kenneth is no stranger to bright colors, bold prints, and over-the-top accessories. Exhibit A: the four-inch heels, formal high-low dress, and glass of Merlot he regularly works on the treadmill, aka his at-home catwalk.
"Pick out the craziest piece of clothing that you want to wear, and then match everything else to that."
"It doesn't have to be Halloween to wear a nice costume," Kenneth said in an interview with POPSUGAR. "Everyone can embrace what they always wanted to wear. If you like it, there's no reason not to buy it." A fan of "outrageous" Y2K trends like extreme crop tops and kitschy charm necklaces, there's almost no style too exaggerated for Kenneth. "Pick out the craziest piece of clothing that you want to wear, and then match everything else to that," he added, pointing out that his favorite piece to start with is usually a thrifted statement jacket.
Before coming out at the age of 19, Kenneth, now 22, had yet to find his footing in the fashion space. But in 2019, he took on an internship as the photographer and assistant to fashion-forward sister duo Sophie and Charlotte Bickley. After following the pair to New York Fashion Week, he gained a new perspective on how he wanted to express himself. "Growing up, I had suppressed all my internal [desires] of what I wanted to wear because I wasn't out yet," he said. "Once I came out and I saw this job, I [realized], 'Hey, you can be yourself and you can wear whatever you want.' And I just started embracing it . . . When I put myself first, it just came naturally."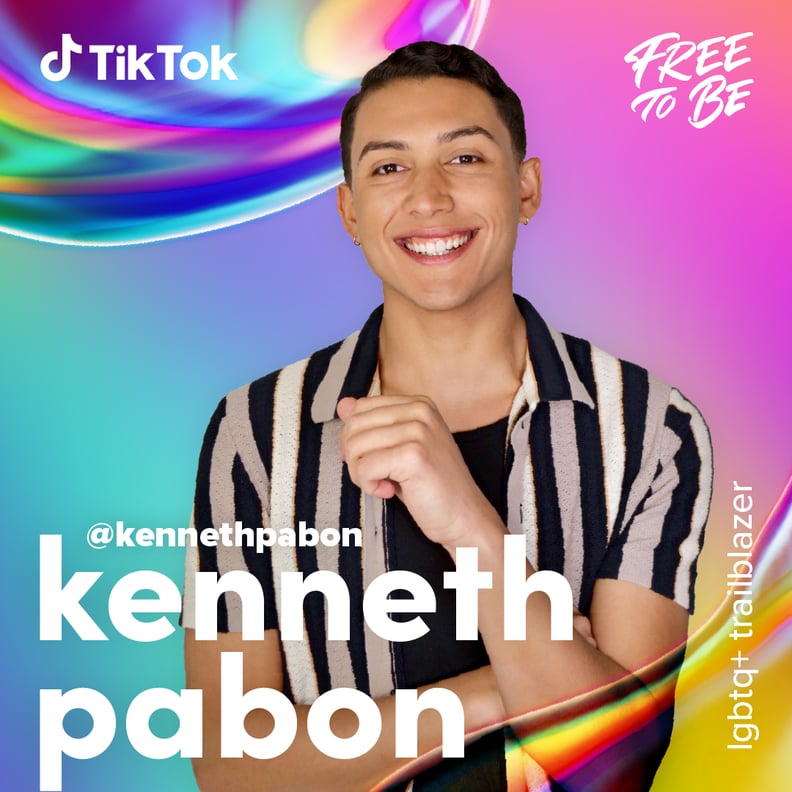 Part of what contributes to Kenneth's confidence in his style is his family's unwavering support, especially the encouragement he gets from his cocreator and mom, Patti, who sips wine and struts in matching outfits alongside him in his "How to Be Iconic" videos. "My mom is one of my biggest influences," he said. "She sent me a picture the other day, and I was like 4 years old, wearing heels. She's like, 'That's what you wanted to do, and I was going to allow you to do it.' She's literally my best friend, and TikTok has given me the chance to create with her every day, so it's been awesome."
The mother-son duo are so invested in the community they've built online that they even got made-to-fade "icon" tattoos together in June. "We've created such an amazing platform that we're thankful for," Kenneth said. "It means a lot to us, and we're like, let's tattoo 'icon' on us, because it means more than just being an icon; it's embracing ourselves and everyone else around us . . . That's what makes you an icon: always being yourself."
"I would love to see a place where [fashion] isn't catered to just the binary of men and women."
To spread the icon attitude beyond TikTok, Kenneth recently collaborated with a small Black and queer-owned business on an upcoming clothing collection for Pride Month that reflects his appreciation for genderless clothing in the fashion space. "I would love to see a place where [fashion] isn't catered to just the binary of men and women," he said. "I just want everything to be so inclusive and universal and see fashion step into a world where, 'Hey, this dress is for men and women' . . . Trust your intuition, and what you're thinking, what you want to do; do it and don't let anyone else's opinion steer you away from that."
While all of Kenneth's icon tips could be straight out of your BFF's mouth, the message at the heart of all his videos is to always be your most authentic self, because "no one boring ever changed the f*cking world." Cheers to that, Kenneth! See some of his and Patti's best style moments here, and sneak a peek at some behind-the-scenes bloopers ahead.