Kim Kardashian Buys Princess Diana Pendant
Kim Kardashian Buys Princess Diana's Iconic Pendant at an Auction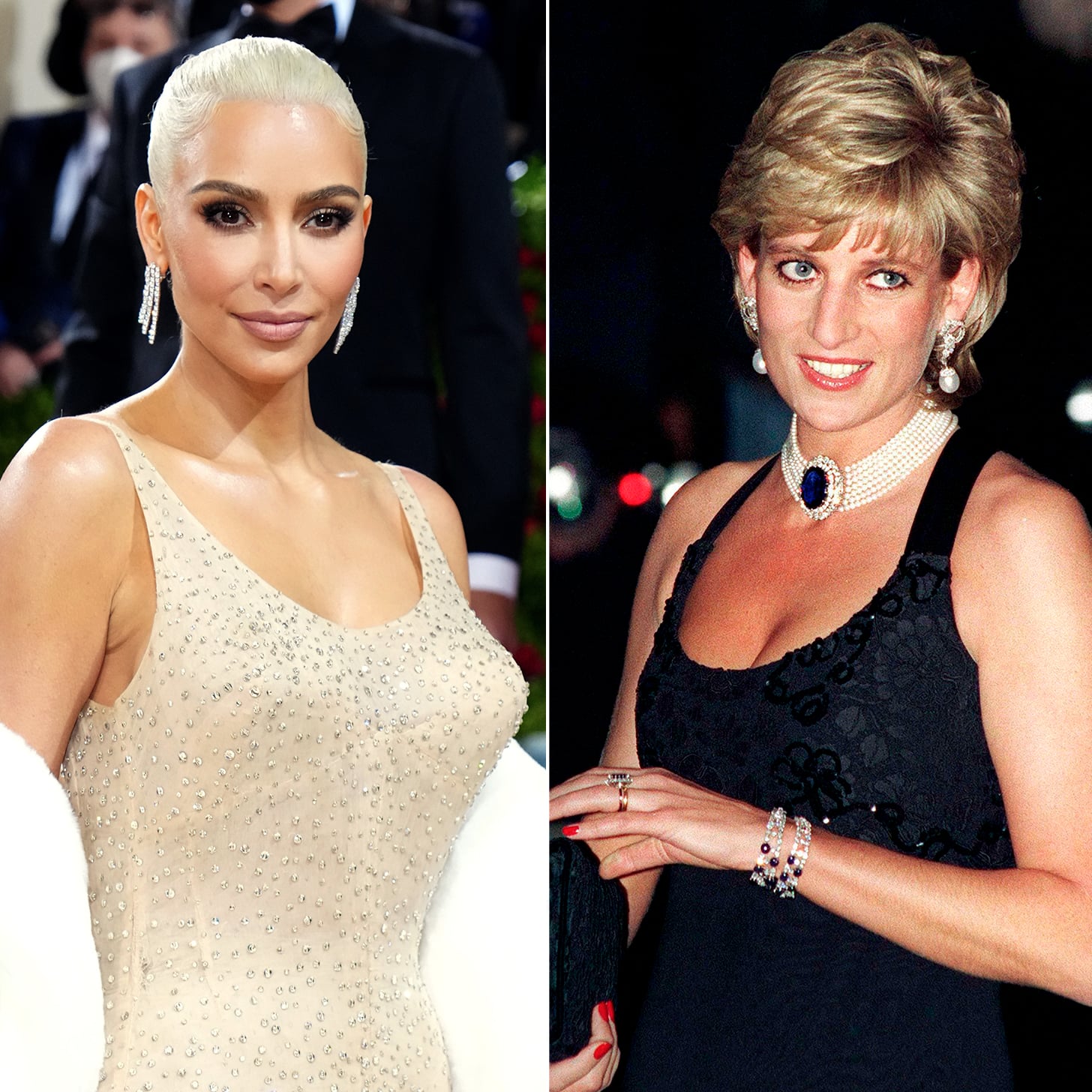 Image Source: Getty / Jeff Kravitz / Tim Graham
It's not every day that you liken Kim Kardashian's style to that of Princess Diana, but it seems the two have something in common. On Feb. 18, esteemed auction house Sotheby's London confirmed that the Attallah Cross, a "unique piece of jewelry" favored by the late Princess of Wales, was sold for $197,453 to the reality star and Skims founder.
Four bidders were competing for the amethyst cross before a representative for Kardashian bid more than double its preauction price in the final five minutes of the Royal and Noble sale. Diana wore the piece on a number of occasions. In October 1987, she was photographed wearing it with a Catherine Walker dress at a Birthright charity gala.
The pendant was made in the 1920s by court jewelers Garrard, who also made Diana's engagement ring, and was created using square-cut amethysts and circular-cut diamonds weighing 5.25 carats. It was bought by Naim Attallah, a friend of Diana, who would regularly loan the piece to her for events. According to Sotheby's, the cross was only ever worn by Diana, and following her untimely death on Aug. 31, 1997, it wasn't seen in public again until the auction.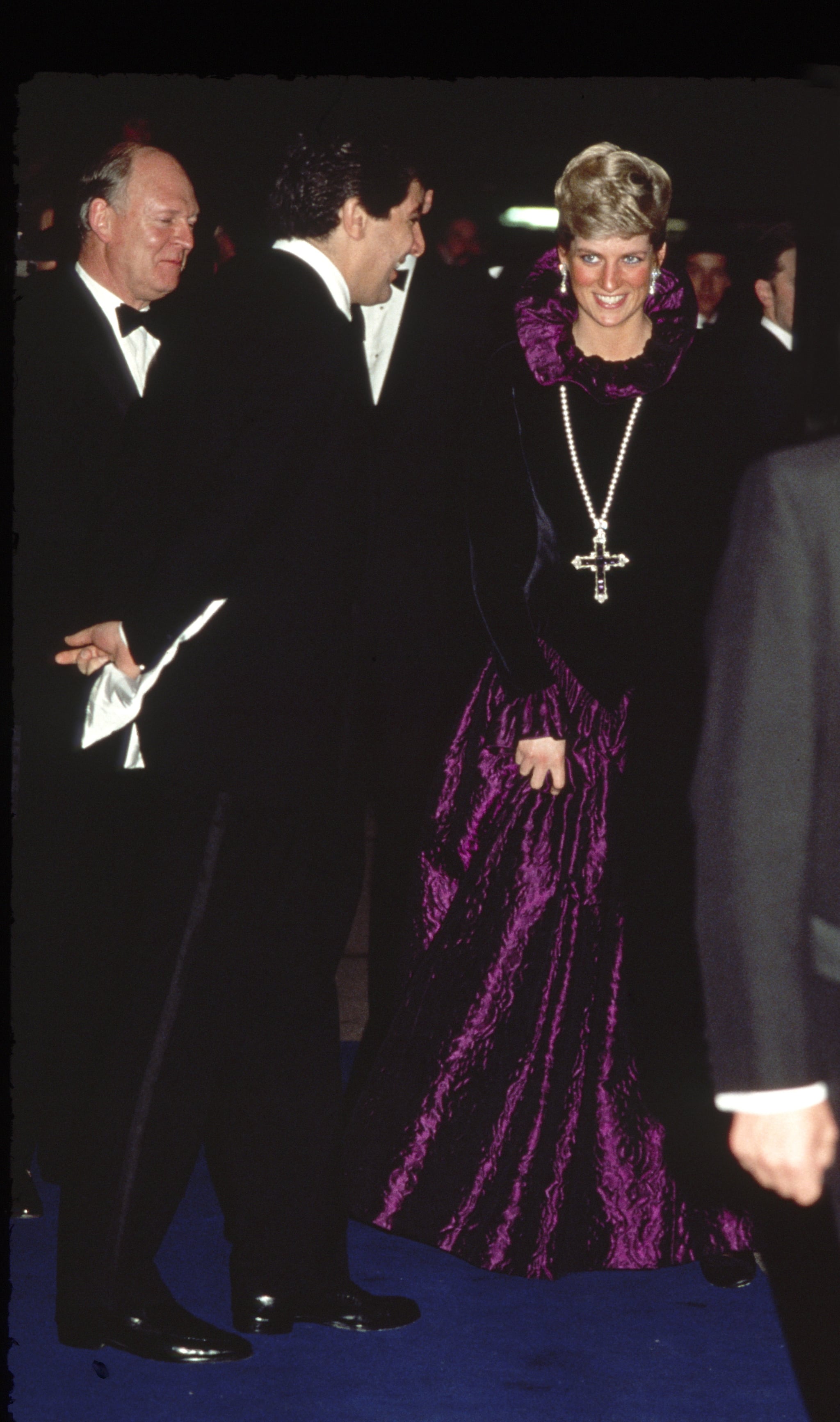 Image Source: Sotheby's London
"Jewelry owned or worn by the late Princess Diana very rarely comes on to the market, especially a piece such as the Attallah cross, which is so colorful, bold, and distinctive," said Sotheby's London jewelry head Kristian Spofforth. "To some extent, this unusual pendant is symbolic of the princess's growing self-assurance in her sartorial and jewelry choices at that particular moment in her life."
In a surprising turn of events, the coveted piece was not won in auction by a royal collector or a family member, but by reality TV star Kardashian. While she might not previously have shown a penchant for the royal family, she does have a history of scoring iconic pieces previously worn by the stars. In 2021, she bought a look from Janet Jackson's 1993 music video for "If" for $25,000 from Julien's Auctions. And at the 2022 Met Gala, Kardashian famously arrived in a dress worn by Marilyn Monroe, loaned to her from the Ripley's Believe It or Not! franchise. Perhaps Kardashian plans to wear this Princess Diana piece to the 2023 Met Gala? Our eyes will be peeled. See a close-up of the crucifix pendant below.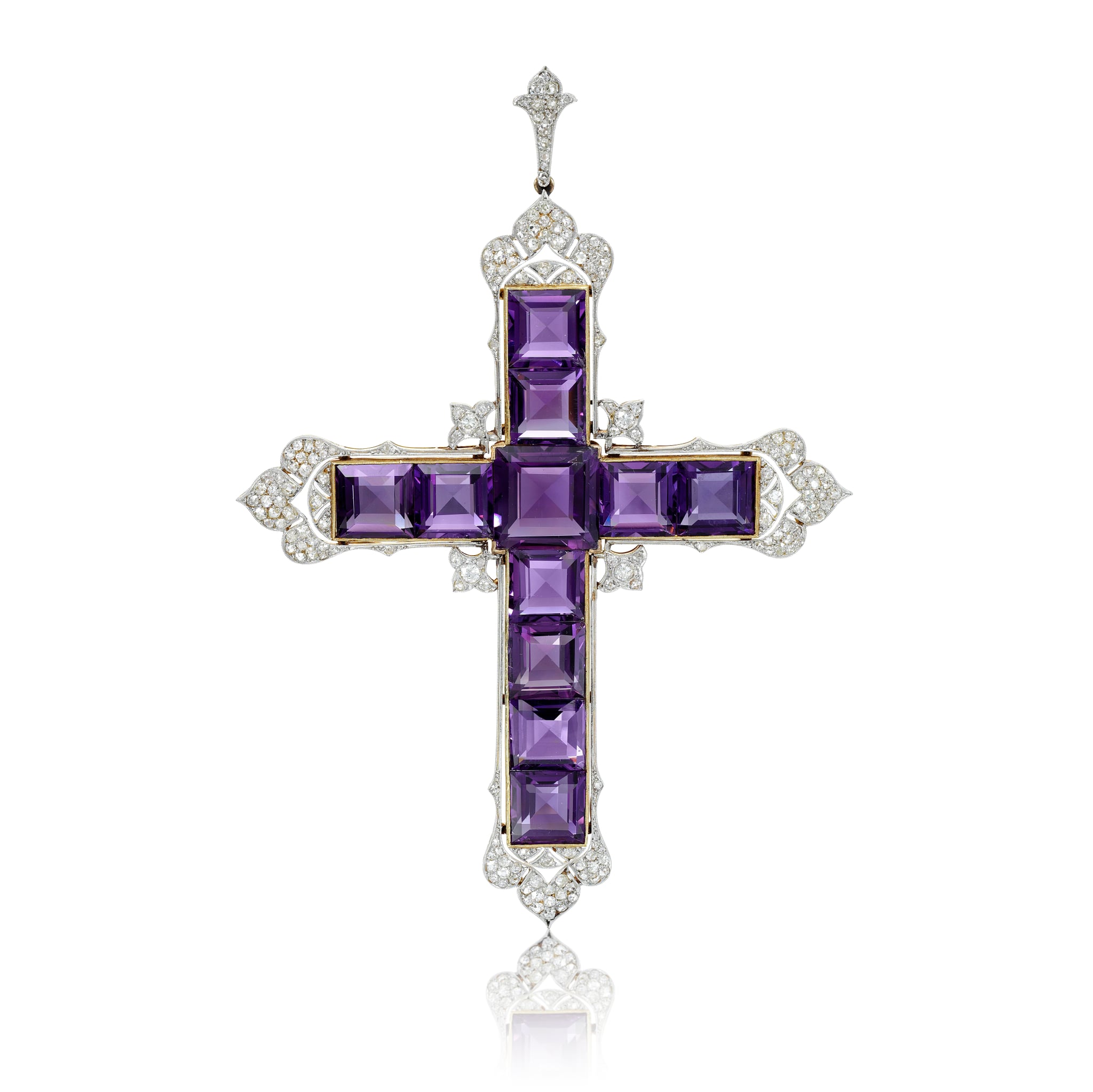 Image Source: Sotheby's London