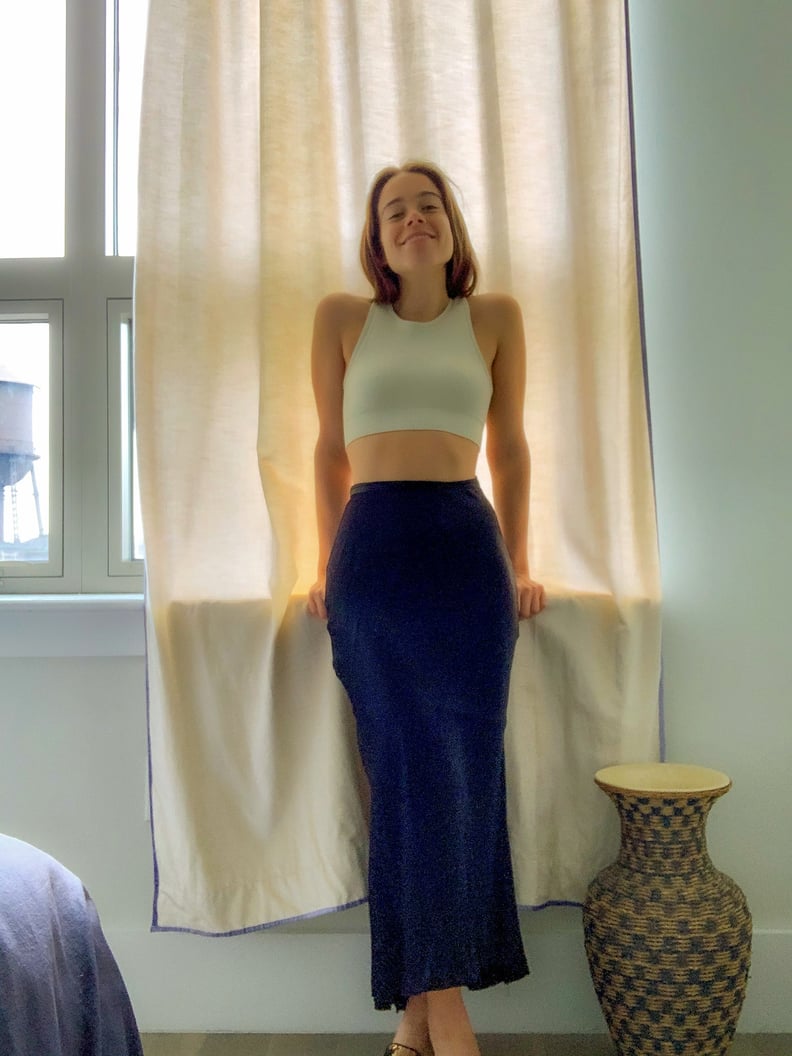 POPSUGAR Photography | Sarah Wasilak
POPSUGAR Photography | Sarah Wasilak
As POPSUGAR editors, we independently select and write about stuff we love and think you'll like too. If you buy a product we have recommended, we may receive affiliate commission, which in turn supports our work.
As editors, we've got a front-row seat to the fashion world's buzziest trends and new releases. Now, we're bringing everything you need to know about them straight to you. We'll road test the most-talked-about trends and products right here, and if you're wondering whether or not something lives up to the hype, we'll break it all down and let you know whether it's a fit or miss in our new series that explores just that.
When it comes to Kim Kardashian's Skims line, we had already tried out her fuzzy Cozy Collection — yes, it's as amazing as it looks — but we were really stoked when we saw she launched a range of Stretch Rib sets in bone, slate green, and soot. After spending what feels like countless weeks at home sheltering in place, we were ready for some new loungewear, and co-ords are an easy answer. They bring some polish to your stay-home look, and ribbing happens to be the detail du jour. It's got a certain sportiness to it that I'm certainly a fan of, and it can be a really comfortable fabric when crafted right.
But just because these Skims are a Kardashian branded product, does that make them fabulous? That's what I wondered as I unwrapped my own pieces from the plastic and held up the Stretch Rib Shorts underwear in consideration, eyebrows raised as I realized they were about the width of one of my thighs. But my goodness, these things stretch! Both my bra top and shorts fit me like a glove (yes I ordered my standard size), and were they comfortable? Hell yes. I had never worn loungewear that literally felt like butter until I got my hands on Kim Kardashian's. Ahead, you can check out how my team and I styled our Skims and find out how we rated them on a scale of 1 to really frickin' Komfortable.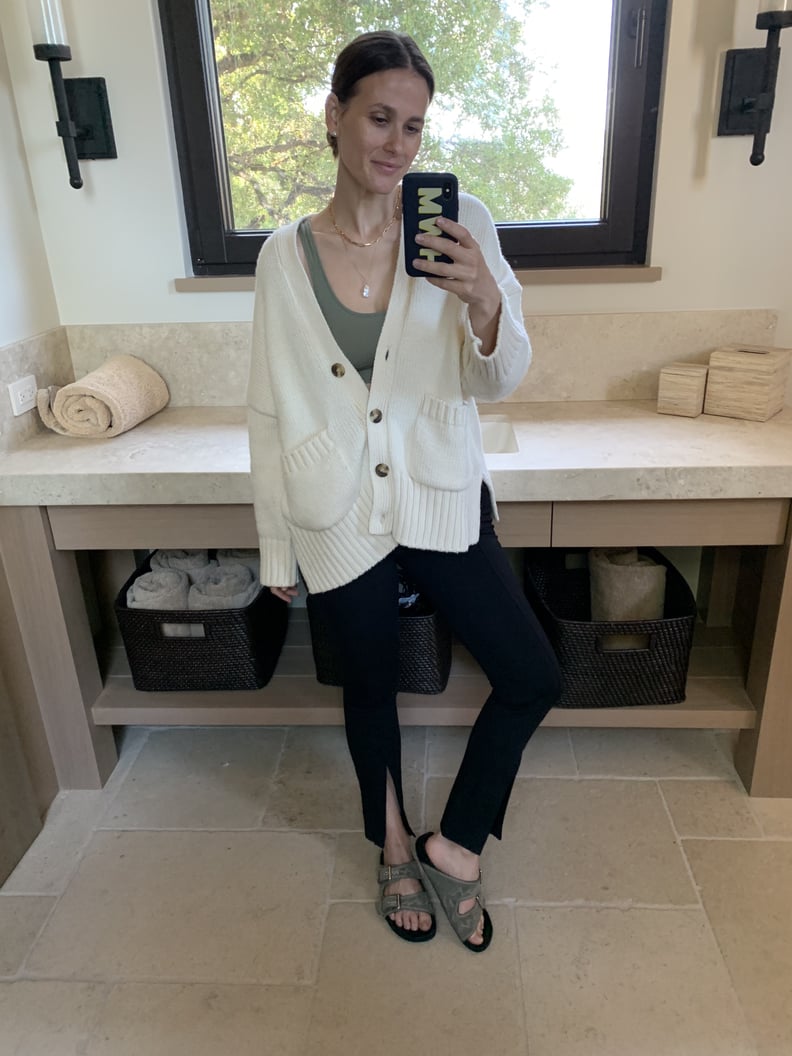 Hannah Weil McKinley, Content Director of Fashion + Shop
Wearing: Stretch Rib Scoop Bralette in Slate Green ($36) and Stretch Rib Brief in Slate Green ($28)
The fit: Snug, but not suffocating. The stretch rib really does stretch and support, so there's enough lift without sacrificing comfort.
The feel: The fabric is thinner than I expected it to be. The ribbing is actually pretty lightweight and feels silky smooth.
So far I've worn it with: I've thrown the set on under my sweatpants and sweatshirt, and more recently worn it with a cardigan and slit leggings in an outfit I like to think I might even wear out of the house.
Bang for your buck: Outside of sports bras and real bras (ones with underwire and cups), I don't think I'd spend more than $35, but it's slowly replacing the other underwear in my drawer . . . so maybe it is worth it.
Overall rating: 7.5/10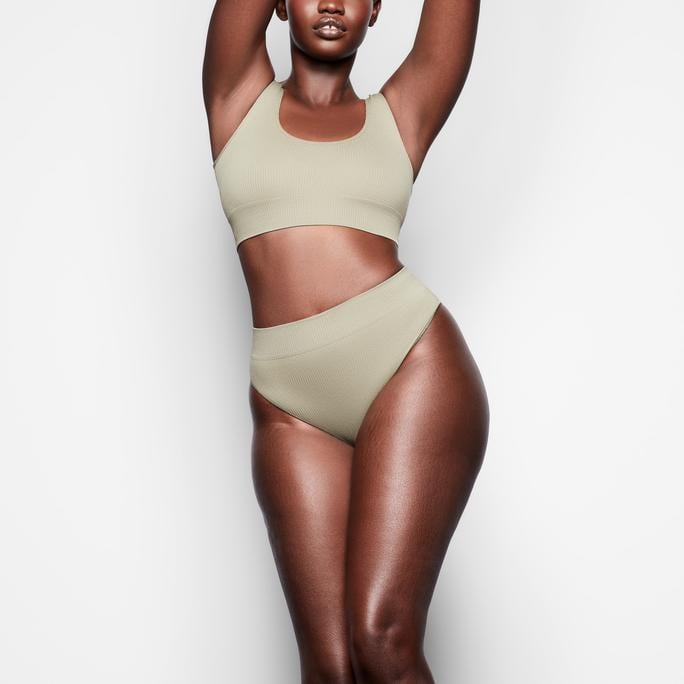 Hannah's Skims Stretch Rib Set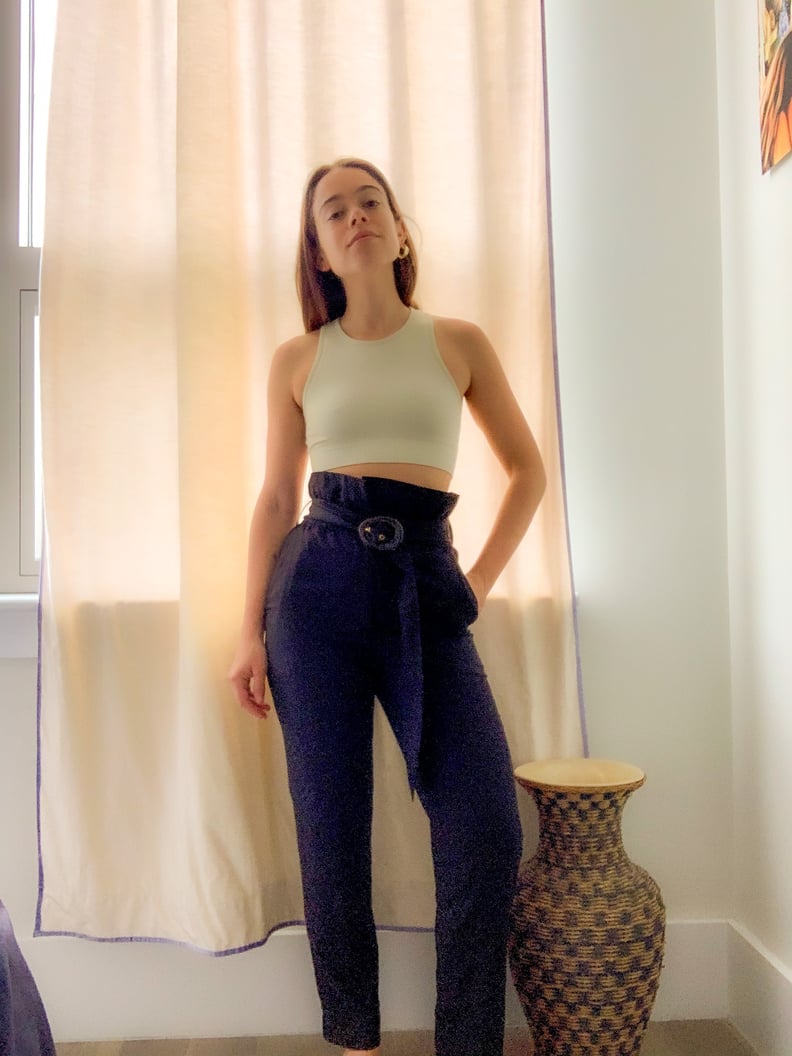 Sarah Wasilak, Fashion Editor
Wearing: Stretch Rib High Neck Bra in Bone ($42) and Stretch Rib Short in Bone ($34)
The fit: True to size, even though when you first take it out of the packaging, you may think it looks too small. This set stretches way more than you think, so choose your usual size.
The feel: Butter. Seriously. And I'm not just saying that because the bone color comes close. I don't have any loungewear that's this comfortable and soft.
So far I've worn it with: A slip skirt, high-waisted trousers, and the accompanying biker short, which is a little on the sheer side in this particular color as an FYI.
Bang for your buck: Naturally, the price for the full set ($76) seems a little high for a loungewear set that you will mostly just be wearing around the house (and probably shouldn't work out in to preserve the quality of the material), but I did put it through the washing machine — the tag recommends washing on a cold cycle — and it came out in perfect condition with zero sign of wear.
Overall rating: 8/10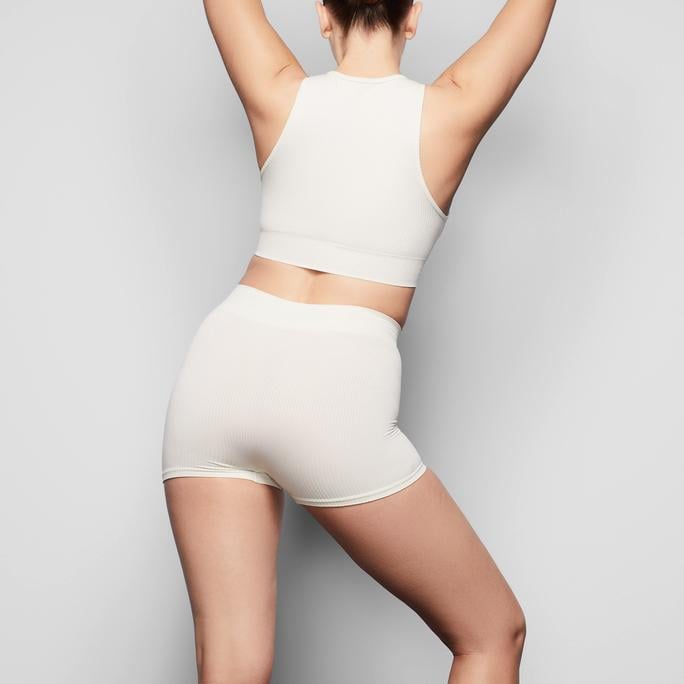 Sarah's Skims Stretch Rib Set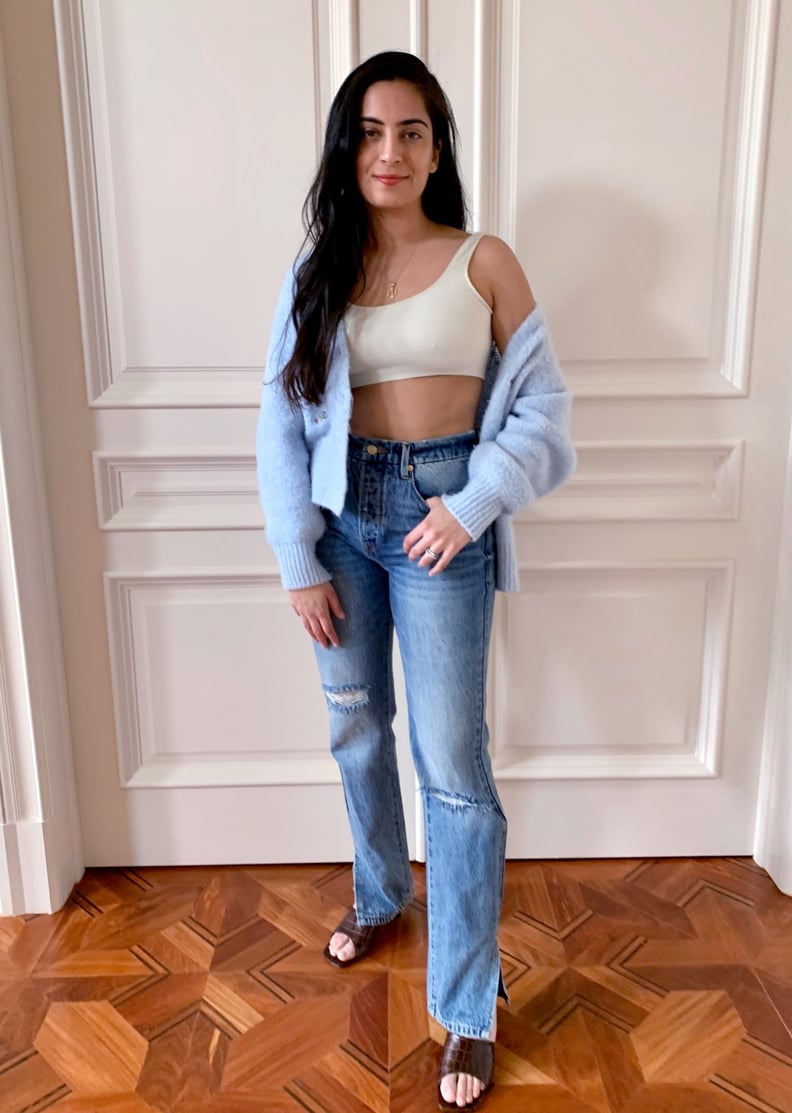 Nikita Ramsinghani, Associate Fashion Editor
Wearing: Stretch Rib Scoop Bralette in Bone ($36) and Stretch Rib Thong in Bone ($26)
The fit: Like a glove. I originally thought I ordered a size too small, but the pieces are extremely stretchy.
The feel: Surprisingly soft. I feel like I'm not really wearing anything when I have the ribbed bralette on, and nothing really digs in from the sides or under my chest.
So far I've worn it with: My robe for lounging on the weekend and jeans and a cardigan when I felt like dressing it up a bit.
Bang for your buck: I think the $36 bra is worth the price tag based solely on the comfort factor. I'm interested in seeing how the material stays after a couple of washes, but so far so good!
Overall rating: 8.5/10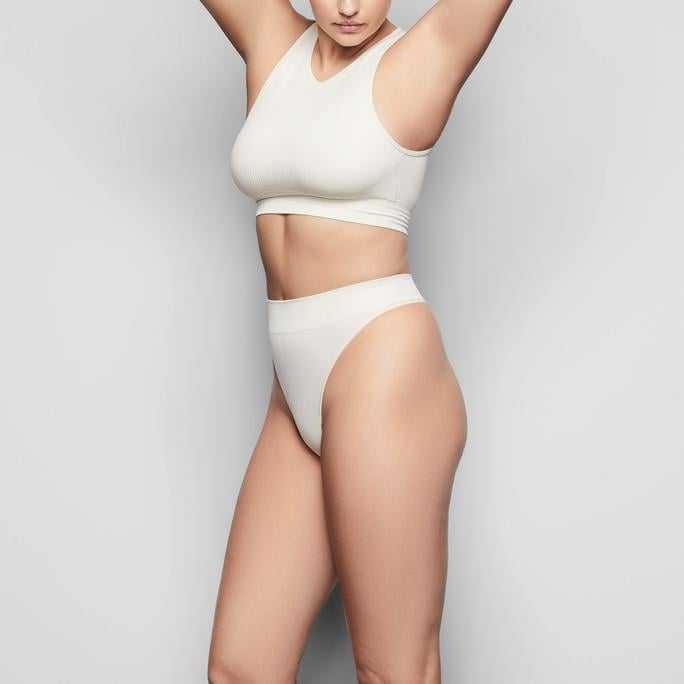 Nikita's Skims Stretch Rib Set