Kim Kardashian Channels Carmen Electra in Vintage Dress
Kim Kardashian Pulls a Magic Trick in This Gravity-Defying Slip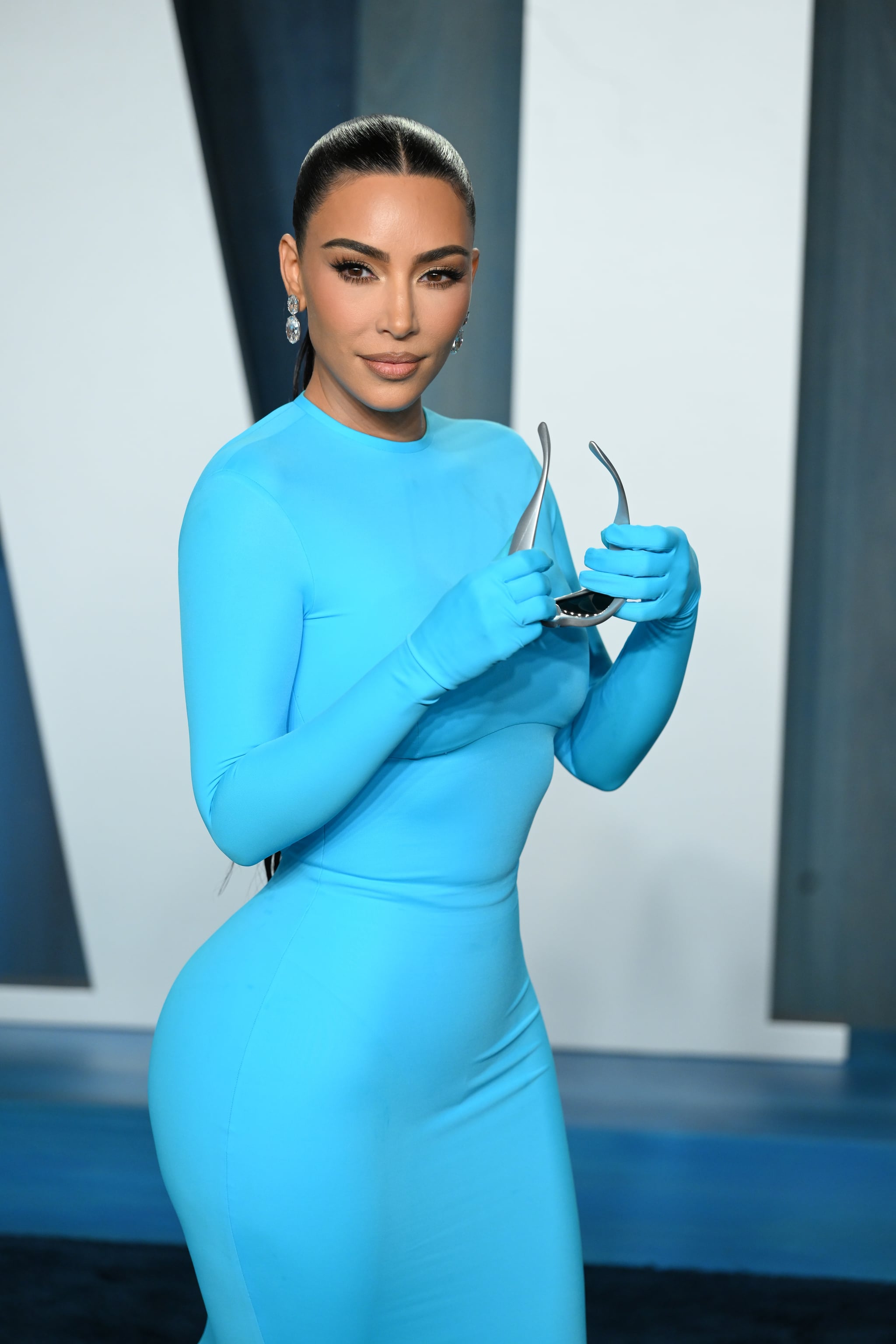 Kim Kardashian waded through the fashion archives and emerged in a vintage Stephen Sprouse dress straight from the designer's spring/summer 1998 ready-to-wear collection. Previously worn by celebrities like Carmen Electra and Kate Moss, the white silk slip is classically elegant from Kardashian's ankles up to her waist. The remaining 10 percent of the strapless dress takes a risqué turn as the skirt arches up into a backless bustier that covers less skin than a bikini top.
"Love me for me, ok?," Kardashian captioned photos of the dress on Instagram on Thursday. Fanning out across her chest and landing just below her arms, the bustier defied gravity, clinging to Kardashian's curves with nothing but the help of a thin, transparent strap that wrapped around her upper back. Playing into the fact that the T-shaped bodice of the dress resembles a mermaid tail, Kardashian modeled the look with wavy, wet hair in front of a blue marble wall that evoked beachside elegance.
Recently, Kardashian — who is dating "SNL"'s Pete Davidson following her divorce from Kanye West — was spotted wrapped up in a caution-tape catsuit at Balenciaga's fall 2022 show. Continuing her streak of innovative fashion looks, Kardashian also slipped into a pair of ultra-ripped jeans, which featured lace-up side detailing — from Ludovic de Saint Sernin's spring/summer 2022 ready-to-wear collection.
As we wait for Kardashian to wow us with her next fashion find, take a closer look at her Stephen Sprouse gown here.
Image Source: Getty / Daniele Venturelli / WireImage