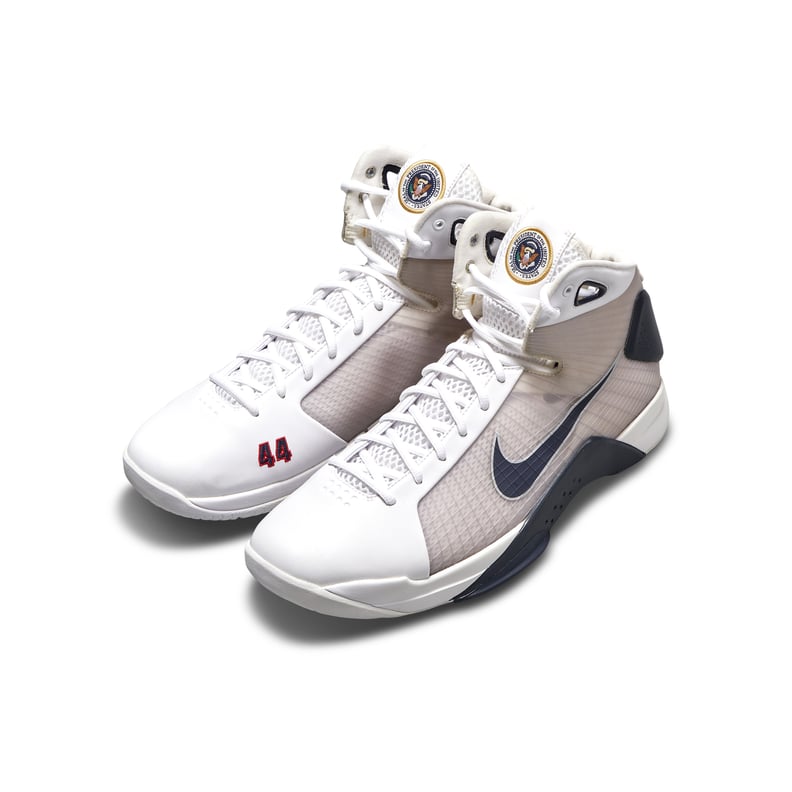 Sotheby's
Former President Barack Obama, the 44th President of the United States, is the only other person to own the sneakers you see above — a pair of Nike Hyperdunks that are considered one of two pairs in existence. Even though these exact kicks haven't been worn by Obama himself, they've been preserved as a sample by Nike, and they are in mint condition. Does that justify the $25,000 price tag Sotheby's has put on them, available to purchase on Feb. 12? Well, that's for you to decide. These basketball shoes have incredible history, after all. Not only do they symbolize Obama's love for the game, they were worn by players on Team USA at the 2008 Beijing Summer Olympics as part of the "United We Rise" collection.
You'll probably notice the signature embroidery right off the bat — the official presidential seal and that red outlined "44" — which make the details special from the outside. But on the insoles, there are more graphics to get excited about, including bald eagles and "1776," the year of America's founding. The swooshes, of course, represent the iconic Nike brand, which Obama's been dedicated to since his days on the JV and varsity basketball teams at Hawaii's Punahou School. (Fun fact: he won the state championship alongside his teammates in 1979 wearing his Nike Blazers.) Obama has continued to show support for the company throughout his political reign, and Nike notably donated $5 million to the Obama Foundation in 2020 to support the Obama Presidential Center in Chicago.
Ahead, see all angles of the shoes, and watch this space as we eventually determine their lucky buyer.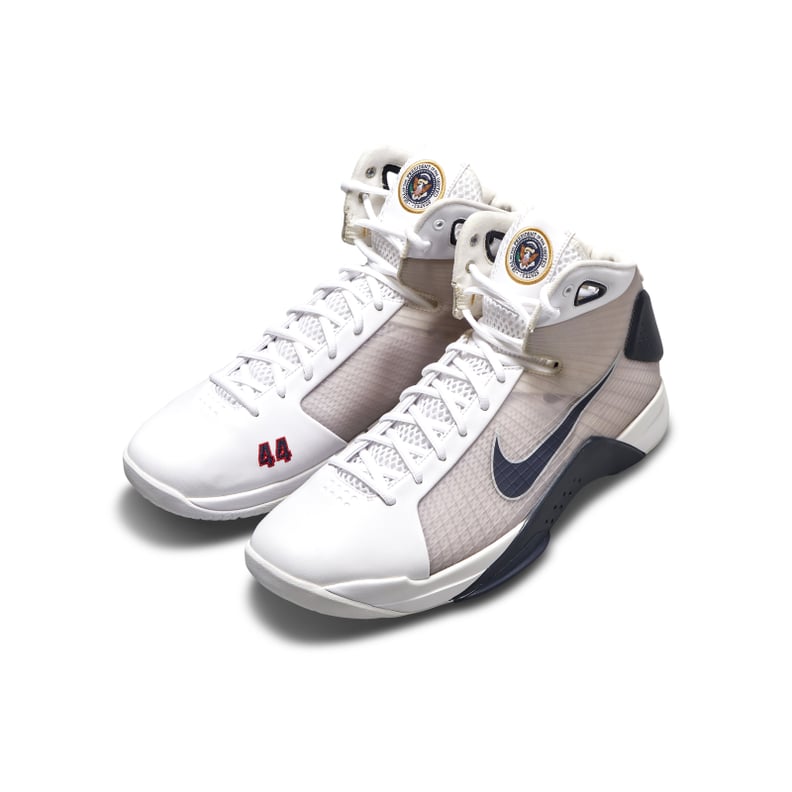 President Barack Obama Player Exclusive Nike Hyperdunk