Olivia Wilde and Harry Styles have seemingly reached the "sharing accessories" stage of their relationship. On April 26, Wilde stepped out at CinemaCon in Las Vegas rocking Styles's favorite necklace, a simple gold cross pendant on a dainty chain. The actor and director wore her boyfriend's go-to piece of jewelry with several other gold chains of varying lengths, a blue velvet power suit by Alberta Ferretti, and hot-pink pointed-toe pumps. Styles has been sporting the metallic cross necklace for years, often wearing it on its own or paired with other cool accessories like a cheeky banana pendant seen at Coachella.
Wilde and Styles rarely discuss their year-long romance publicly, but at CinemaCon, she praised his acting abilities in her upcoming film "Don't Worry Darling," calling him "truly a revelation." She also referred to him as "an up-and-coming actor with no other career that I'm aware of," which was, of course, a joke considering his illustrious music career and former acting gigs in "Dunkirk" and "Eternals."
This isn't the first time Wilde has borrowed Styles's signature necklace, as she has actually been spotted wearing it at a handful of events dating back to late 2021. The rumored-to-be-engaged couple seem to have a lot in common when it comes to their personal style; observant fans on Twitter noticed that Styles borrowed a pair of Wilde's sunglasses for his recent Better Homes and Gardens photo spread, while Wilde has repped his Love on Tour merch on several occasions. Ahead, see photos of the stars wearing the same necklace.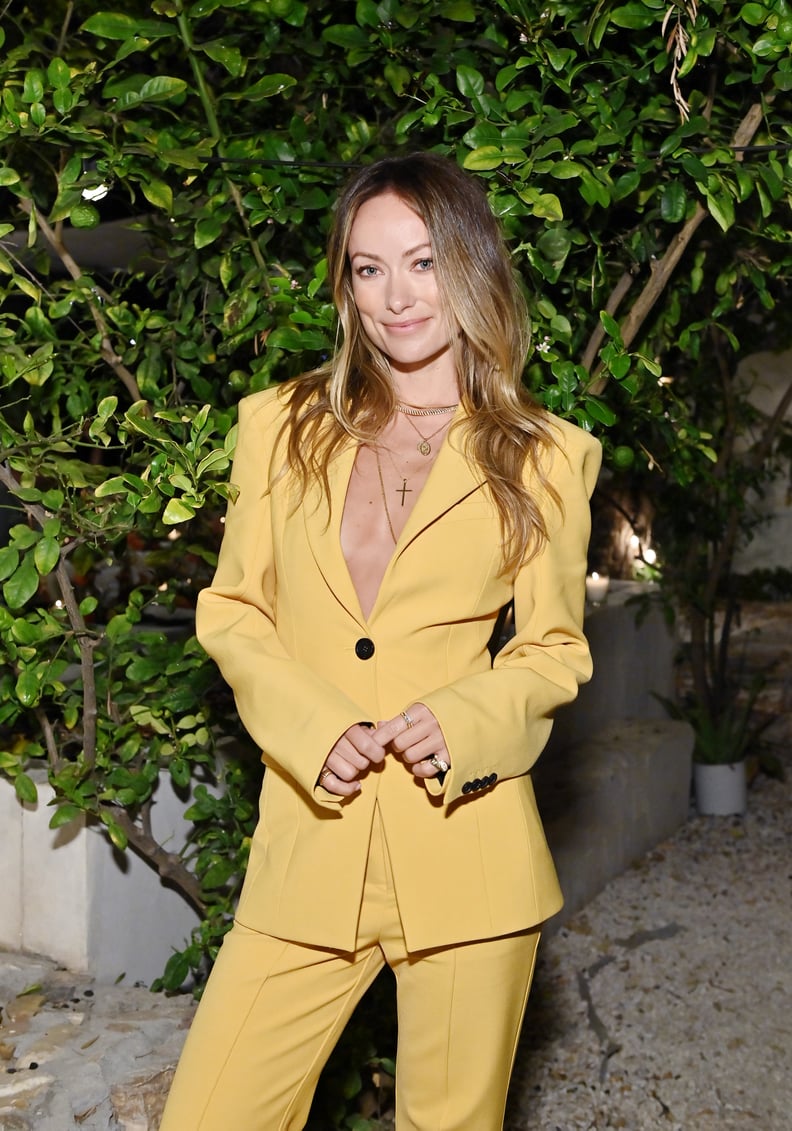 Olivia Wilde Wearing Harry Styles's Cross Necklace at an Audi Event in December 2021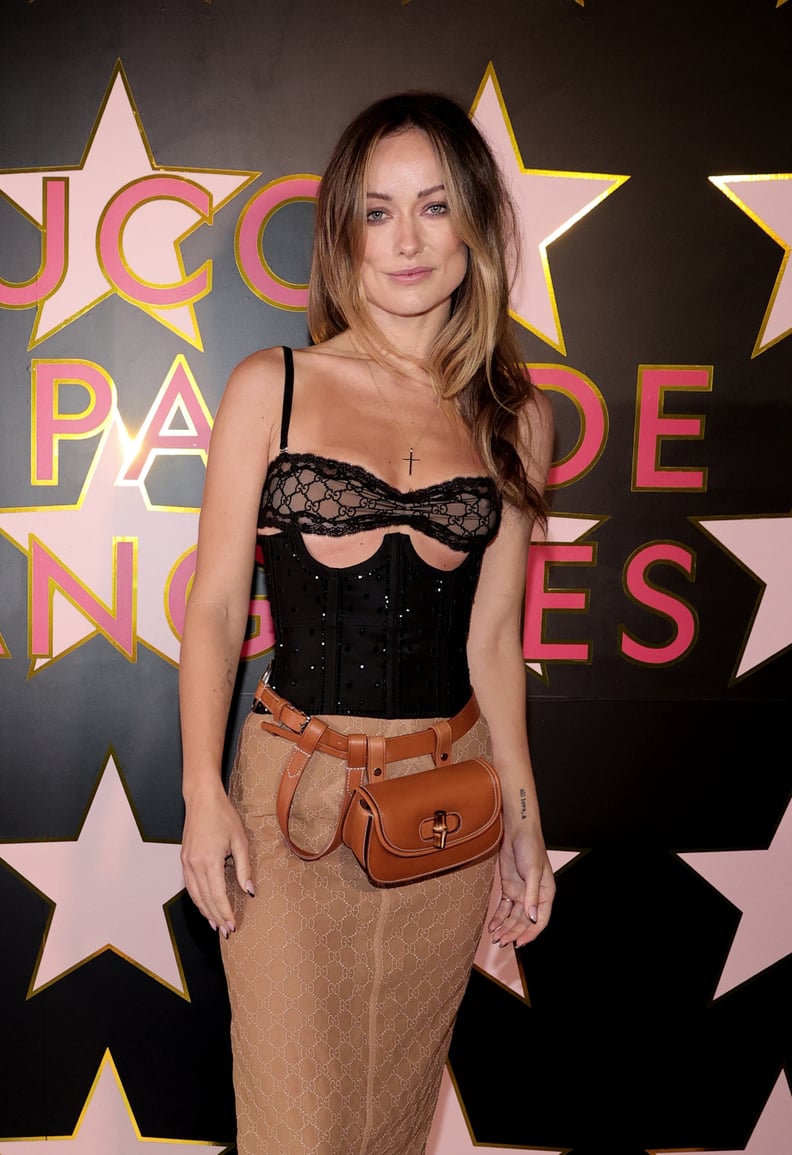 Olivia Wilde Wearing Harry Styles's Cross Necklace at the Gucci Love Parade in November 2021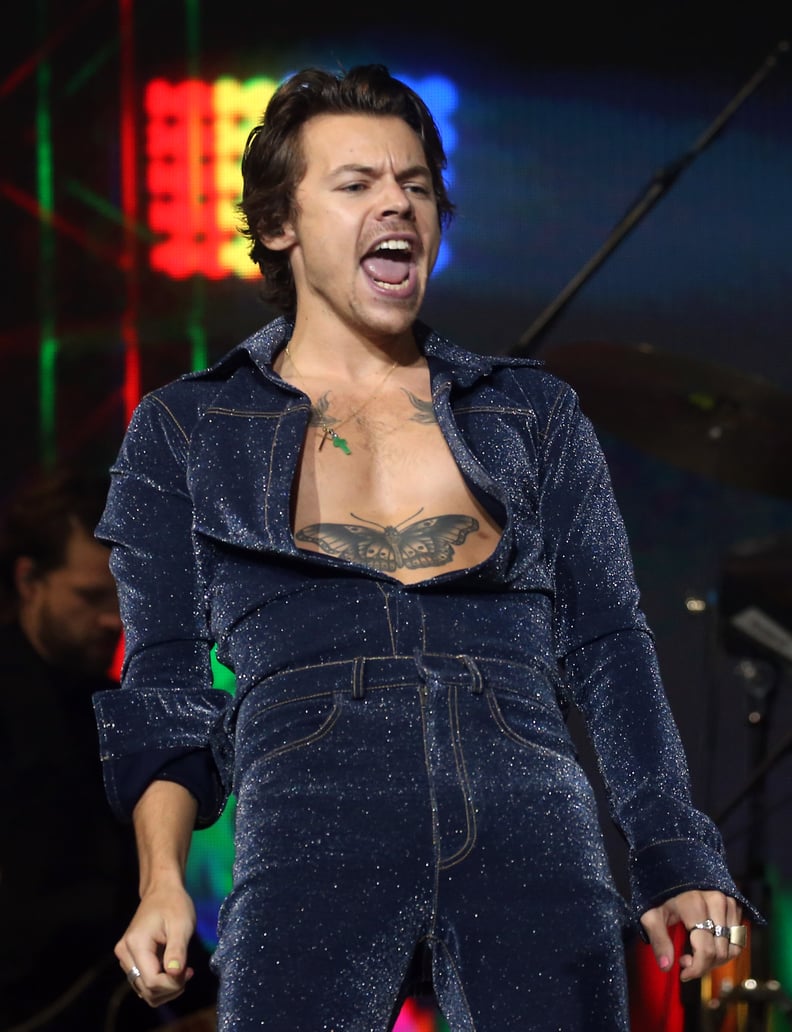 Harry Styles Wearing His Cross Necklace at the 2019 Jingle Bell Ball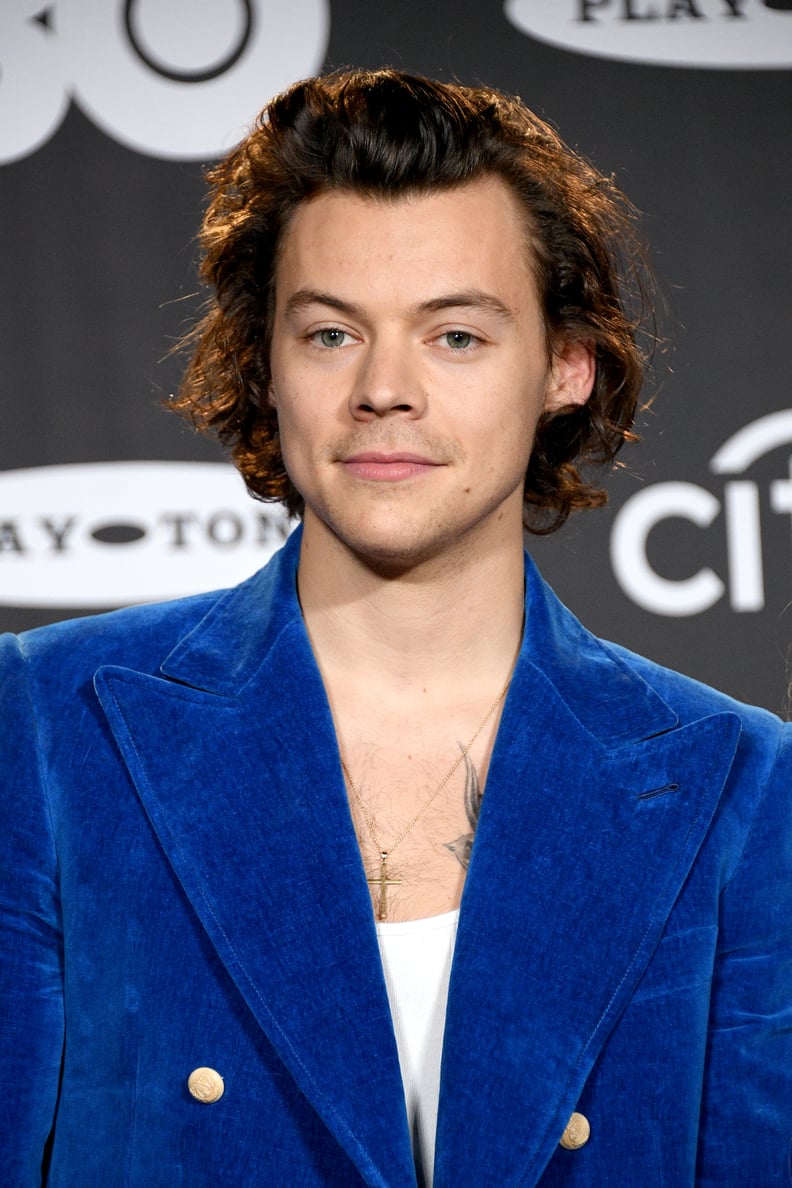 Harry Styles Wearing His Cross Necklace at the 2019 Rock & Roll Hall of Fame Induction Ceremony