The Indigenous-Owned Brands Quannah Chasinghorse Is Shopping Right Now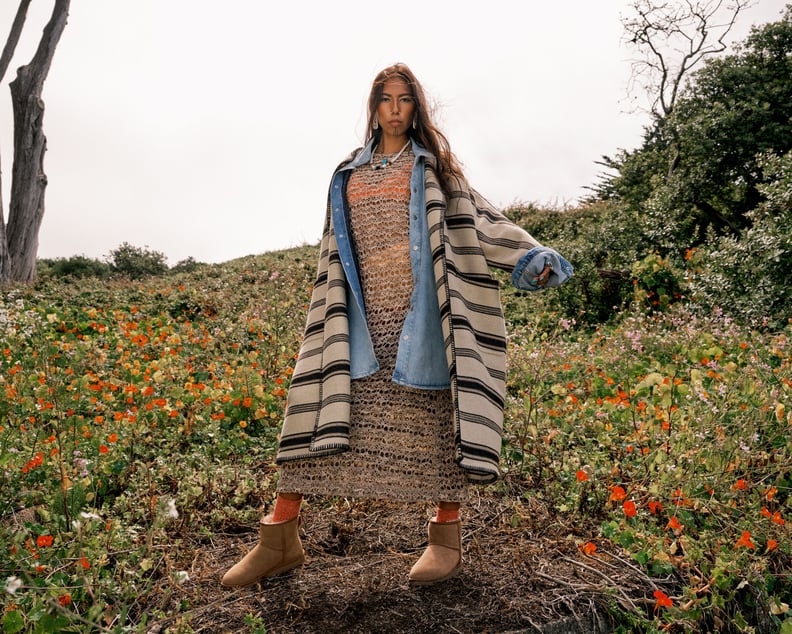 UGG
As POPSUGAR editors, we independently select and write about stuff we love and think you'll like too. If you buy a product we have recommended, we may receive affiliate commission, which in turn supports our work.
On a crisp autumn day in Southern California, Quannah Chasinghorse sits relaxed on a folded chair that's tucked into the corner of an old, two-story wooden barn. A square window behind the 20-year-old model frames the lush landscape, which is dotted by rolling hills and green treetops.
"This place is amazing," Chasinghorse tells POPSUGAR, admiring the view. Known as the White Buffalo Land Trust in Santa Barbara County, this picturesque setting is where people can learn how to practice and promote the use of regenerative agriculture. This conservation-led approach to farming systems increases biodiversity and mitigates the effects of climate change. In short: Regenerative agriculture puts the planet first — it works to give back what it takes from Mother Nature.
"If you want to capture me in my element and want me to feel like myself, bring me out to the land somewhere," Chasinghorse says. "Somewhere away from the city, somewhere quiet, somewhere where I can just be surrounded by the wilderness."
The land trust is the perfect backdrop for Chasinghorse's latest fashion campaign with UGG. The beloved early aughts footwear favorite recently released its first style produced in part using regeneratively-sourced materials: the Classic Mini Regenerate boot. The product is Land to Market Verified, and the materials come from Atkins Ranch, a ranch cared for with regenerative traditions to help restore soil, encourage wildlife diversity, capture carbon in the ground, and preserve the land for future generations.
Through being the face of UGG's new campaign, Chasinghorse inadvertently discovered a new piece of personal history. Chasinghorse's Indigenous ancestry is Hän Gwich'in (from Alaska and Canada) and Oglala Lakota (from South Dakota). As it turns out, the roots of White Buffalo Land Trust date back to the year 2001, when two White Buffalo were born into a herd in Colorado. The buffalo calves were sisters and intended for sale to a casino until a group of Oglala Lakota relatives intervened.
"It's incredible that this place was founded because my tribe, back in the day, rescued some white buffalo and had asked these people to use this land to save these white buffalo, to raise them, and to just let them roam free," she says. "It was so cool for me to figure it out through a brand. It connected and aligned with me, not just as a model and an activist, but as a person." She discusses her culture more in the newly released documentary, "Our America: Reclaiming Turtle Island." Ahead, Chasinghorse goes into greater detail about her longtime affinity for UGG, plus some of the Indigenous-owned brands she's regularly shopping from right now.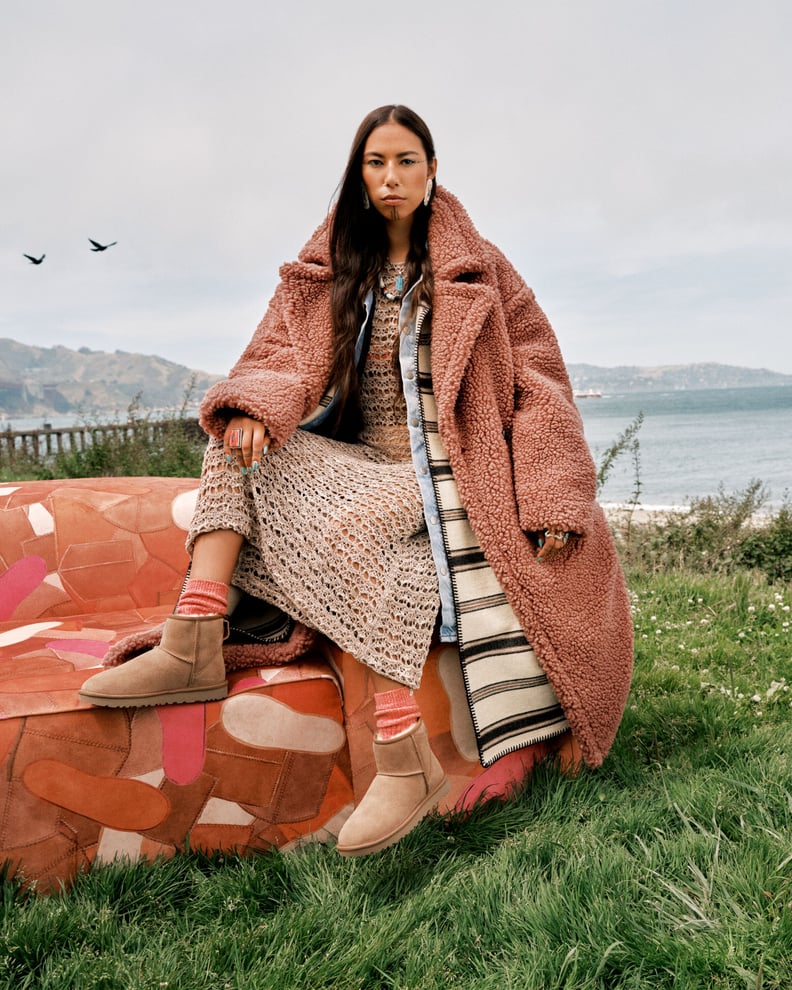 Quannah Chasinghorse On UGG Being A Family Affair
"My family has been a huge fan of UGG for years. My grandma literally buys at least three pairs a year. It's so cute, though, because I always get her hand-me-downs. So, I have a bunch, like these black tall pairs, these short brown pairs, and then these red pairs. It's different types of UGGs that she'll buy herself and be like, 'I want a new pair. Do you want these?' And I'm like, 'Okay, yeah, I'd love to.'"
UGG Classic Mini Regenerate ($160)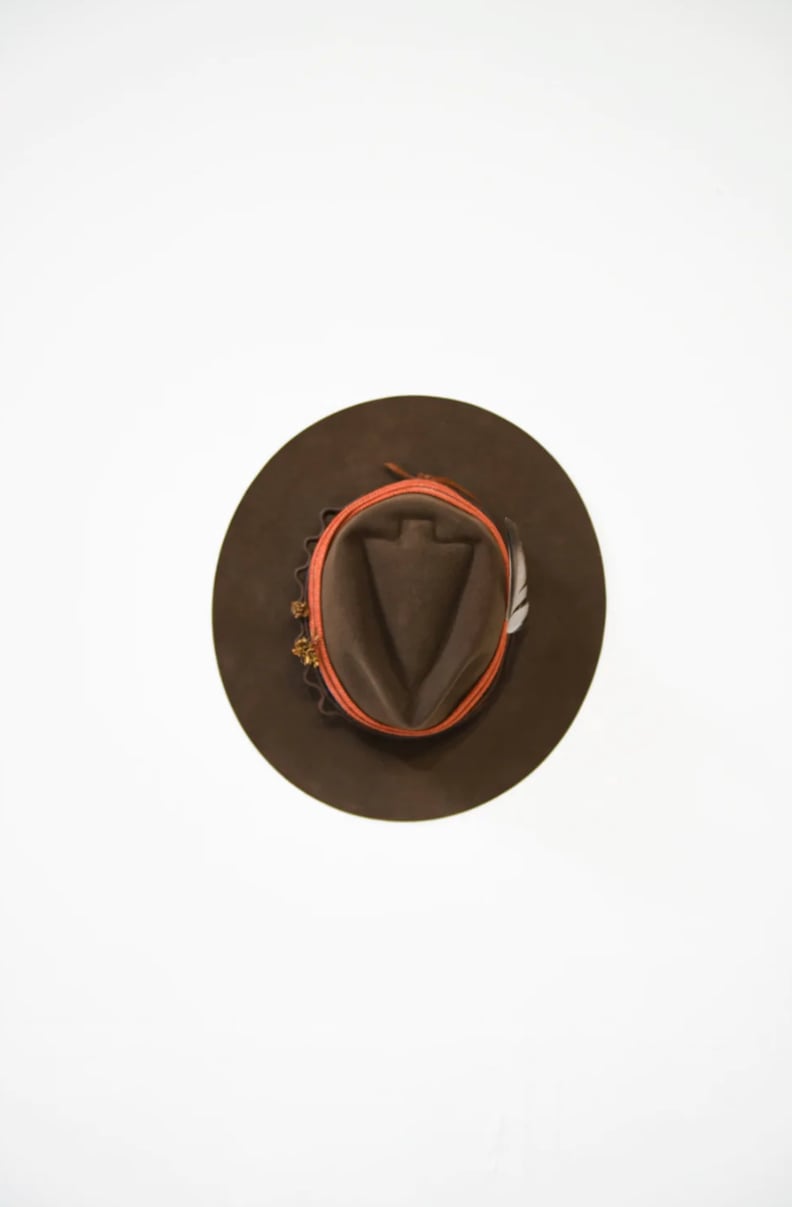 Quannah Chasinghorse On The Hat Brand She Can't Get Enough Of
"They're an amazing, amazing Indigenous-owned company. They get old cowboy hats and upcycle them. They fix them up and redo them. They Indigenize it. They put beads on it. They sew it. They add turquoise and all kinds of stuff. They're so incredible. Personally, I feel like that's one Indigenous brand that would be a perfect partnership for UGG. Like I could see it."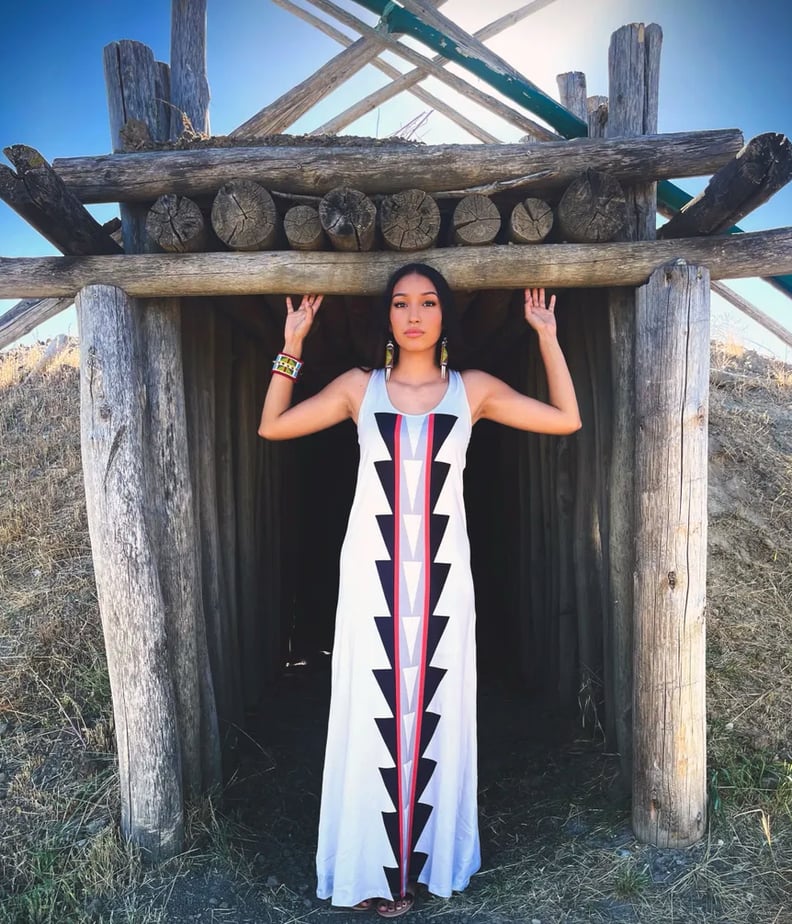 Quannah Chasinghorse On The Dress Designer She Loves
"Red Berry Woman is an incredible Indigenous fashion designer. She recently won a Cultural Recognition Visual Arts Grammy Award for her incredible work. I was a part of her shoot for that, so that was an honor."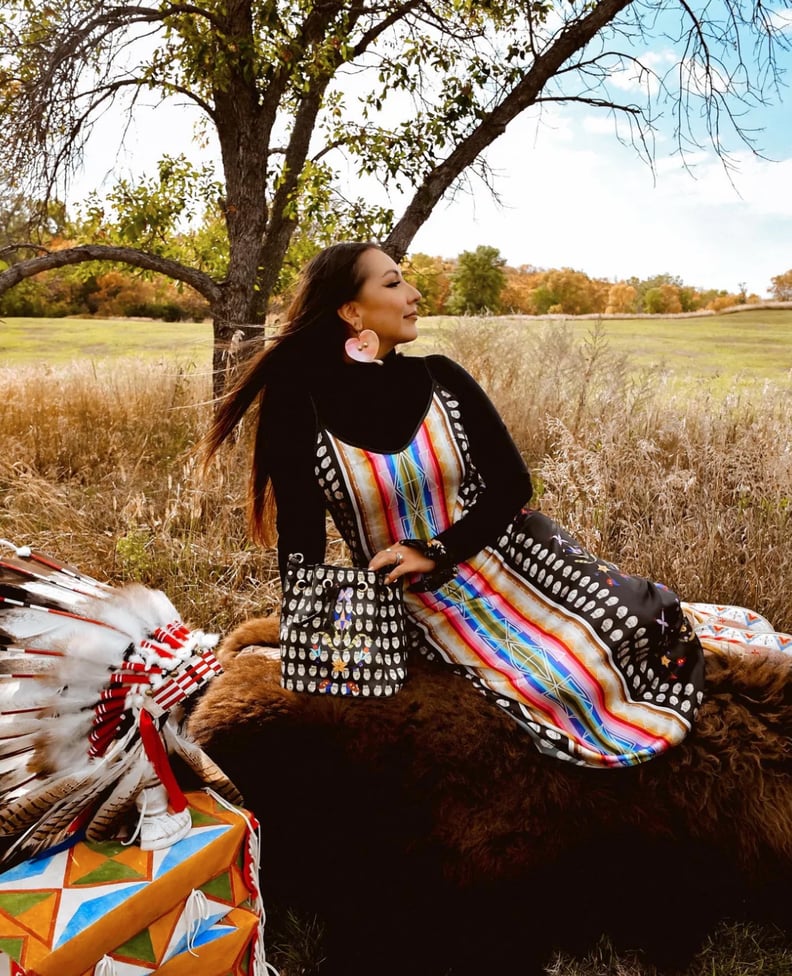 Quannah Chasinghorse On The Brand That Works For Red Carpets & Streetwear
"Lauren Good Day, I walked in one of her fashion shows. I love her and her work. Incredible designs. And it's cool because you can wear some of her stuff on a red carpet, but she has a lot of streetwear and day-to-day wear."
Quannah Chasinghorse On The Bead Artist She Frequently Shops
"Beaders like Antelope Women Designs — it's so important to highlight the actual Indigenous makers. Because I think an issue that we come across a lot — really across the board if you're BIPOC — is cultural appropriation. And with Indigenous communities, it's especially rampant with Halloween costumes and headdresses at Coachella."