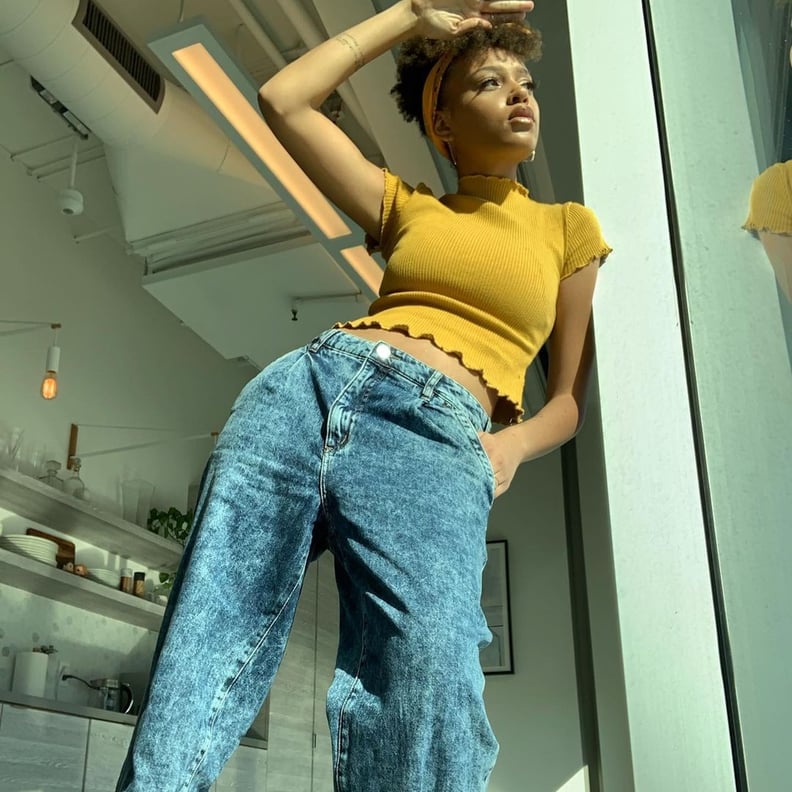 Reign Edwards plays Rachel Reid in Amazon Prime's The Wilds, a character who cannot be described without using the word intense. Edwards, the 24-year-old actor who's also known for her role as Melody Wright on FX's Snowfall, is bold in her own right with a wardrobe to match. One scroll through her Instagram feed, and you'll see she can work sweatpants and the latest covetable designer sneaker just as effortlessly as she can a dramatic red carpet gown.
Edwards worked with stylist Julian Lark for many of her earlier appearances, favoring gowns with asymmetrical details and beads — two of her most memorable were from Esé Azénabor Atelier. But she's clearly somewhat of a style chameleon. You get the feeling she wears what she's in the mood for, since sometimes a pair of well-tailored shorts and relaxed slacks are also event-worthy for the star.
While we see Edwards mostly in leggings and a Speedo in The Wilds, (her character is an incredible athlete and diver) it's clear that IRL, her outfits really run the gamut. Ahead, check out some of our favorite looks she's worn to date, and watch carefully as she becomes a forced to be reckoned with in Hollywood, and likely the fashion world, too.
Reign Wore Acid-Wash Jeans For The Wilds Press Day
But She's Got a Handle on Her Sweatpants Game, Too
Reign's Swimsuits Are Totally Classic, Though She's Not Afraid of Mixing Prints
Lounging Involves Matching Tee Sets and Chunky Sneakers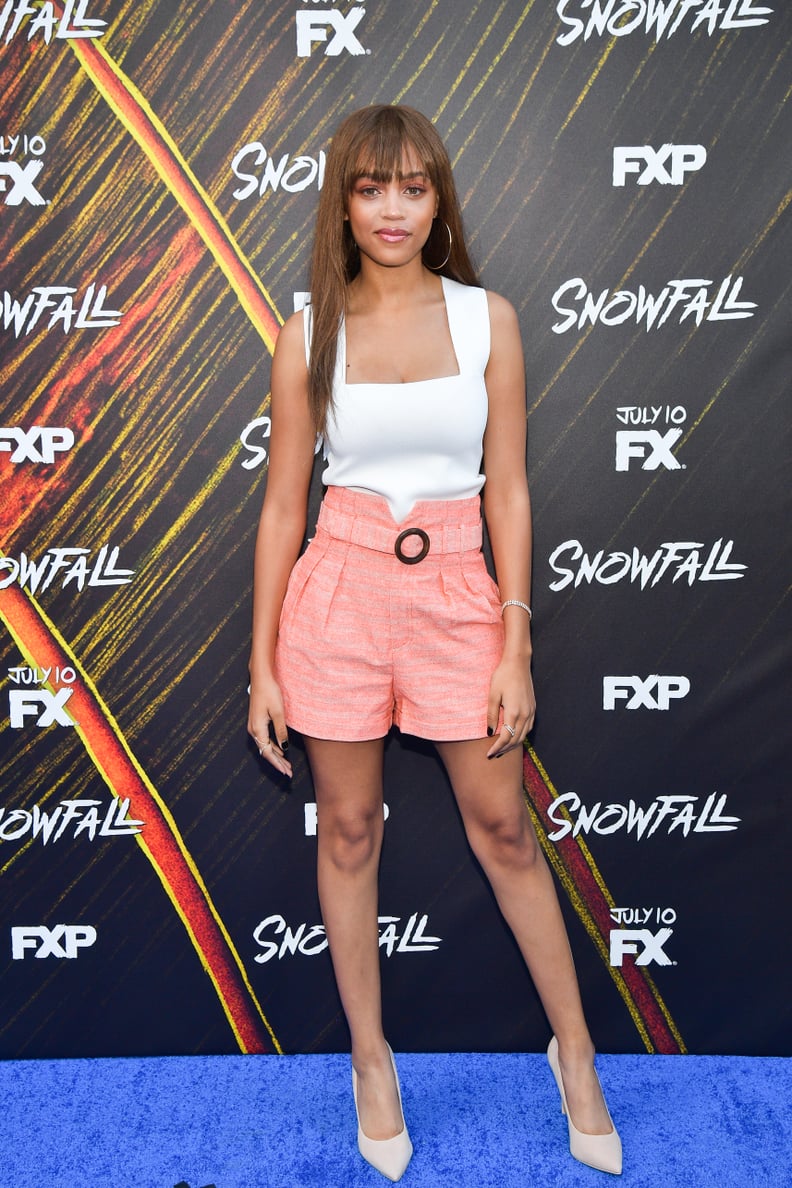 She Knows Shorts Can Be Red Carpet Friendly
Here's Reign at the premiere of FX's Snowfall season three in separates from Line & Dot.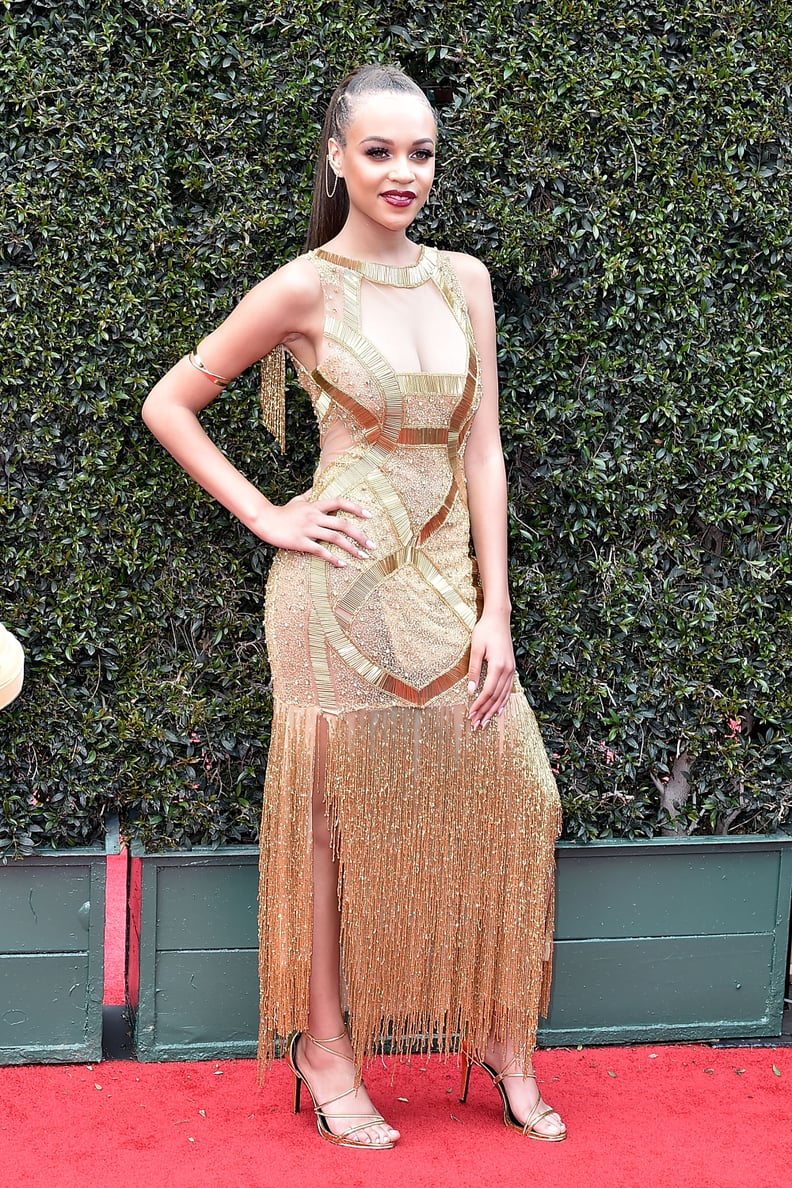 But Then Again, She Has No Problem Turning Up the Glam
Reign wore this gilded number by Grayling Purnell to the 2018 Daytime Emmy Awards.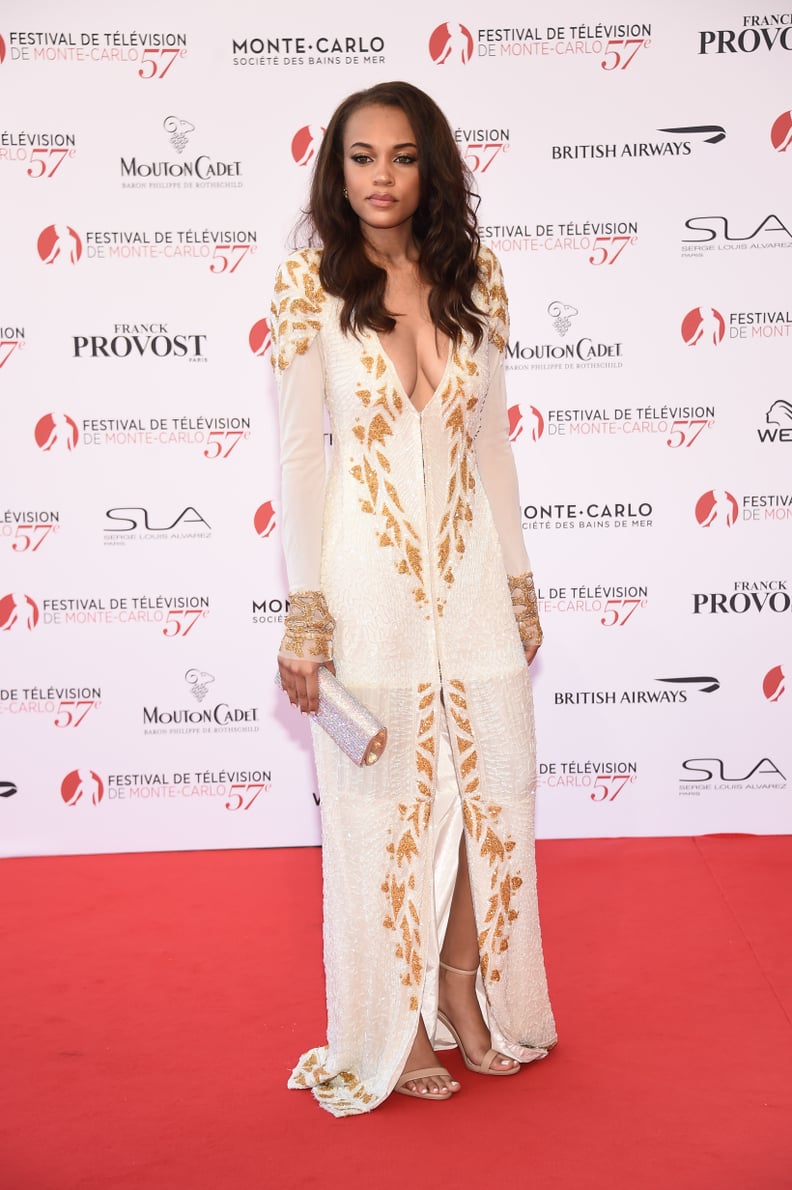 She Sure Does Have an Inner Boho Queen
Reign's intricately beaded dress was by Esé Azénabor, and was accessorized with Timmy Woods jewelry and a clutch for the Monte Carlo TV Festival in 2017.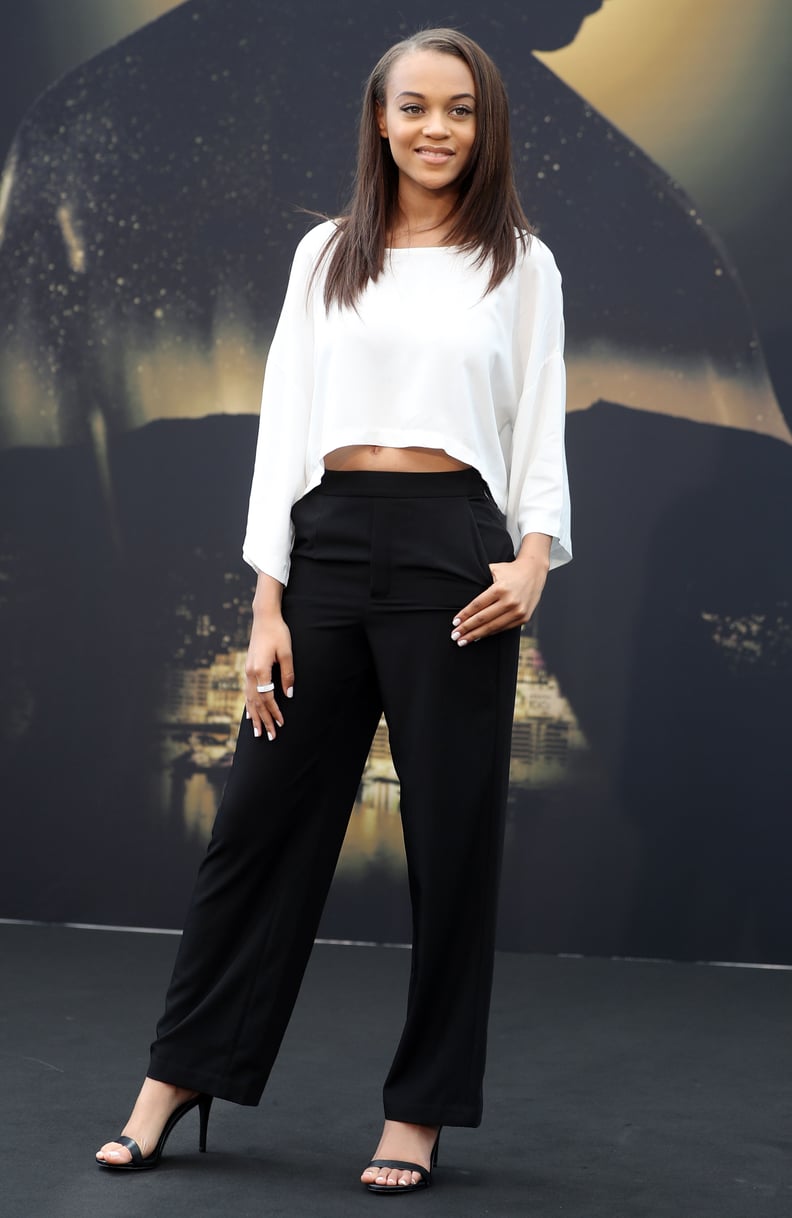 We Assume She Was the Most Comfortable, Confident One on the Carpet Here
Reign wore easy, breezy slacks, a raglan tee, and heels for a 2017 photo call in Monaco.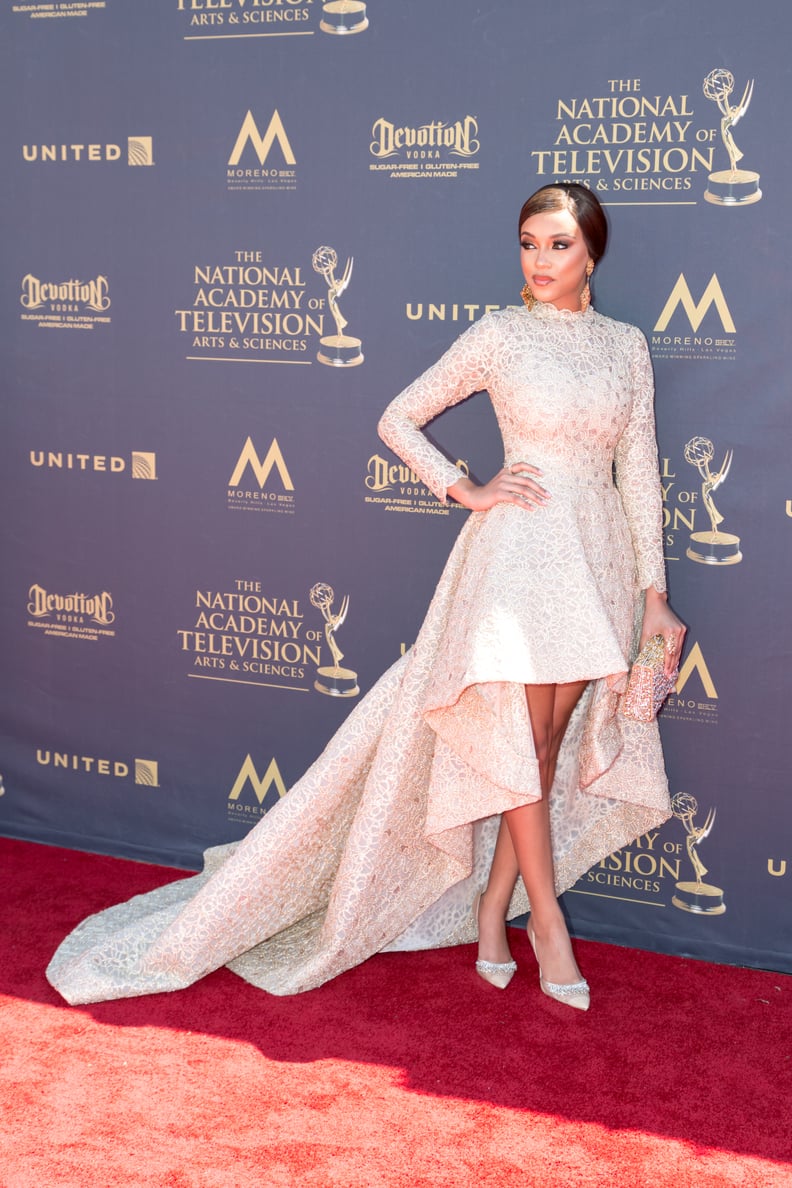 Reign's Most Dramatic Dress to Date Was This High-Low Number
She wore a silver Elie Madi gown with Badgley Mischka shoes and Timmy Woods accessories for the Daytime Emmy Awards in 2017.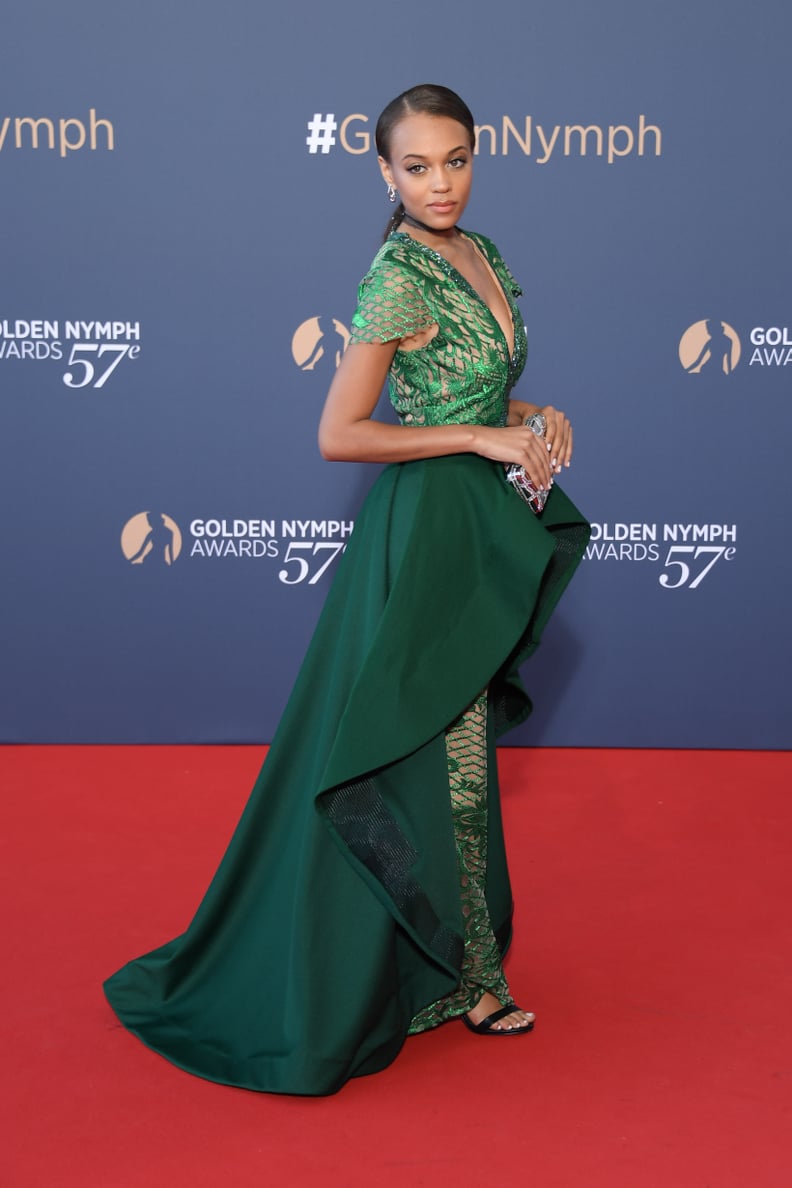 See as Her Emerald Skirt Cascades Around Her
This was another Esé Azénabor look Reign wore in Monaco in 2017.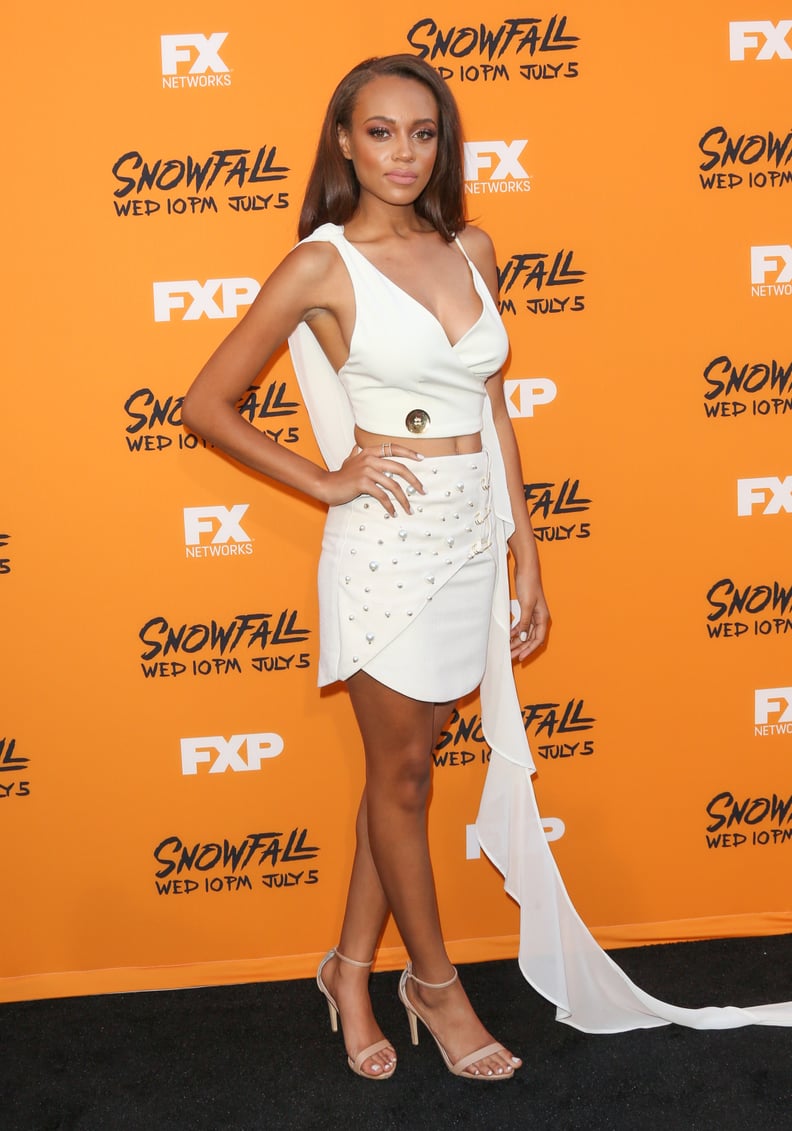 Reign Played With Asymmetrical Details Like a Pro
Here she is in Luciana Balderrama at the Snowfall LA premiere in 2017.
Oh, and She Was a Badass Harley Quinn For Halloween
We just had to let you know — because leather never looked so cool.