For the world's first virtual runway show, a collaboration between Carine Roitfeld's CR Fashion Book and amfAR, supermodels let us into their homes to raise money for COVID-19 relief. Roitfeld met with the major lineup of models beforehand — including but not limited to Ashley Graham, Irina Shayk, Halima Aden, Alessandra Ambrosio, Candice Huffine, and Stella Maxwell — working with them to style their own clothes for a 30-minute event hosted by YouTube's Derek Blasberg. I was, of course, impressed by the looks, which ranged from high-octane glamour (did you see Winnie Harlow's pink beaded gown?) to completely casual. Seriously, Ashley was in lingerie and socks, so things could not have gotten any more real.
But to make matters more exciting, we got a sneak peek into some of the beautiful homes of these world-renowned celebrities. It wasn't just the interiors that made me weak at the knees but the exteriors too. I mean, I would spend all day outside if I had Isabeli Fontana's tropical-inspired digs complete with a tiki hut and a friendly bird. If you've already spent ample time digesting all the appearances from some of your favorite elite models, dare to dream a little and get lost in their amazing spaces ahead.
Watch the CR Runway x amfAR Virtual Fashion Show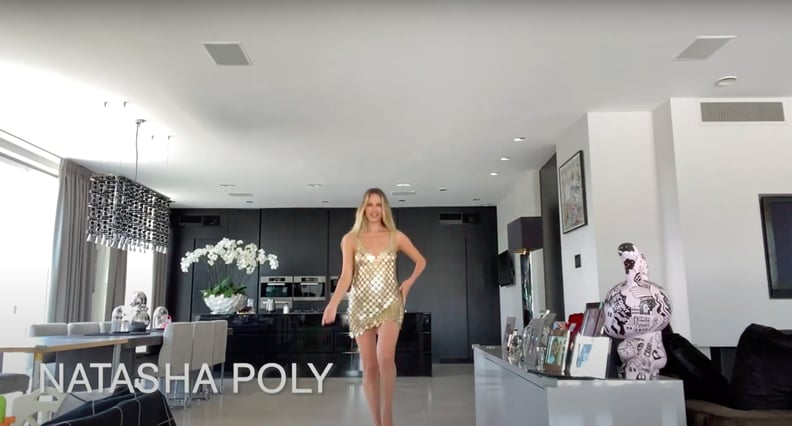 Natasha Poly's Home
Can we talk about the hanging light fixture above Natasha's dining room table? Also, that insanely large vase on the kitchen island — where can I get myself one of those?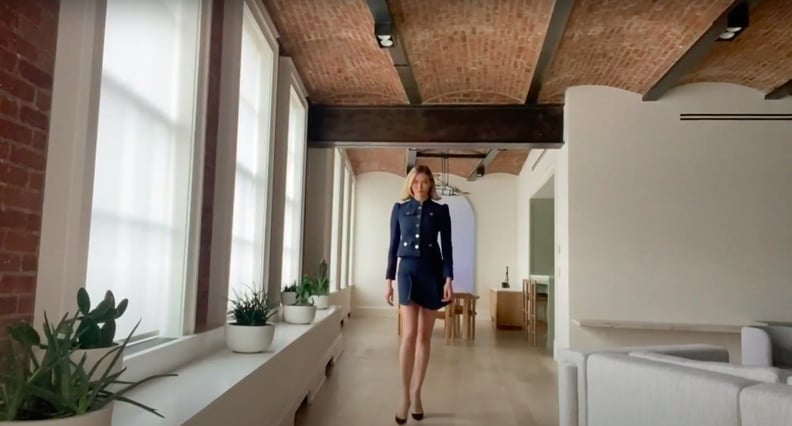 Karlie Kloss's Home
There are two things I've always looked for in a home/apartment: brick walls and huge windows. Karlie's space seems to have it all.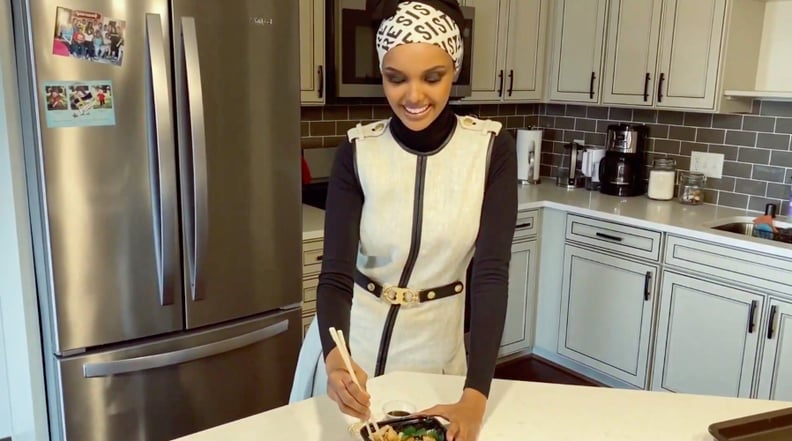 Halima Aden's Kitchen
While Halima also gave us a peek at her huge outdoor balcony, I'm really into the gray tiling and matching white cabinets in her kitchen. Sign me up for this combo . . . eventually.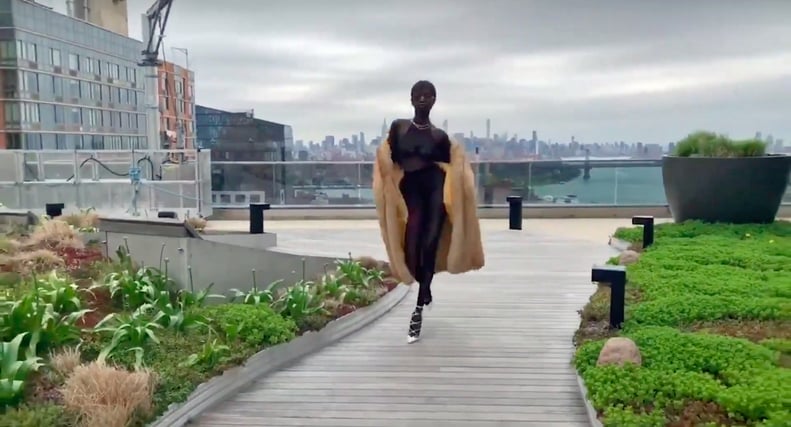 Anok Yai's Rooftop Space
Anok's rooftop space is architecturally stunning, and her moment on the catwalk allowed us to get a 360-degree view.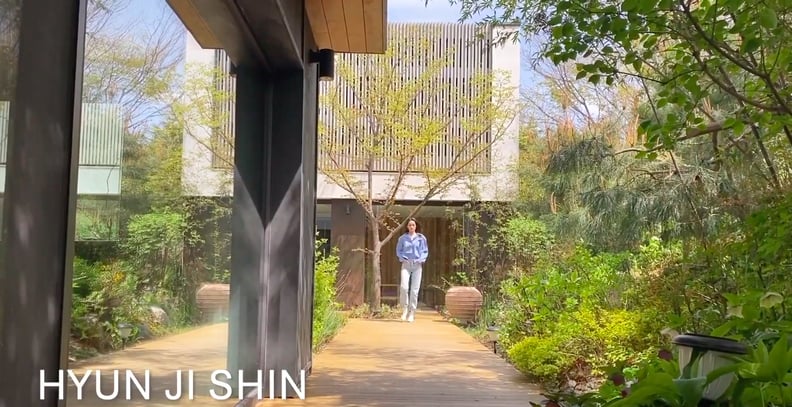 Hyun Ji Shin's Home
I love how the modern design meets a bright green garden and the potted plants really make the outdoor walkway look homey and lived in, even though this house is probably majestic.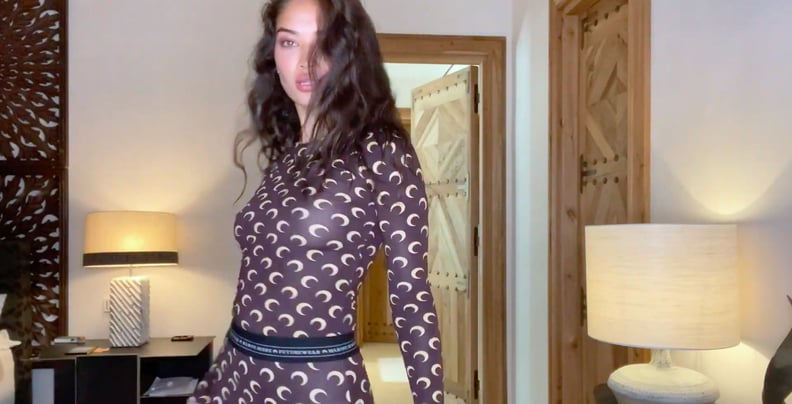 Shanina Shaik's Bedroom
Clearly, Shanina's headboard is made for the ultra bohemian queen. Her woodwork doors and matching doorframe are also beautiful.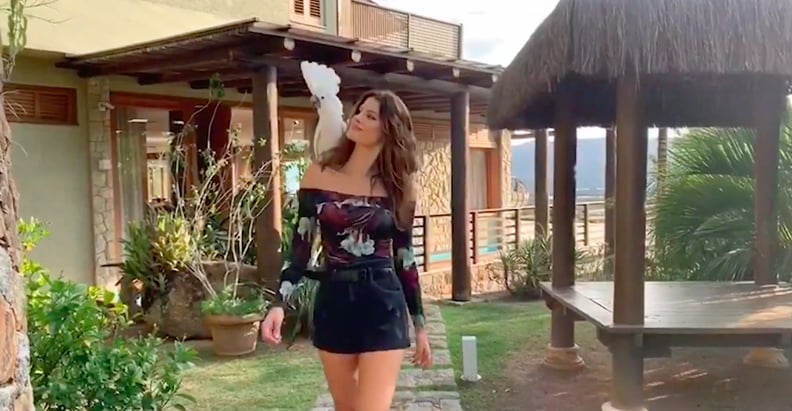 Isabeli Fontana's Backyard
OK, if I lived here, I'd feel like I was on permanent vacation 100 percent of the time. I'm getting major tiki-hut vibes. Forget morning coffees, I'll take a piña colada.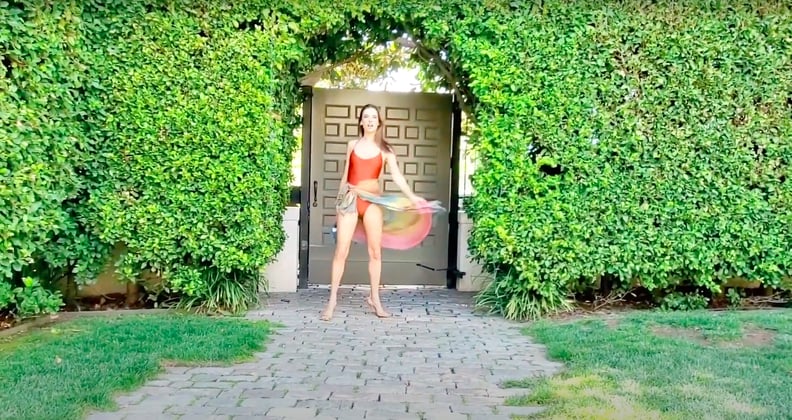 Alessandra Ambrosio's Garden Wall
There is truly no better place to do a swimsuit shoot, which makes perfect sense for Alessandra Ambrosio, who pretty much lives by the hashtag #ForeverOnVacation. We see a hint of her green backdrop right here, in fact.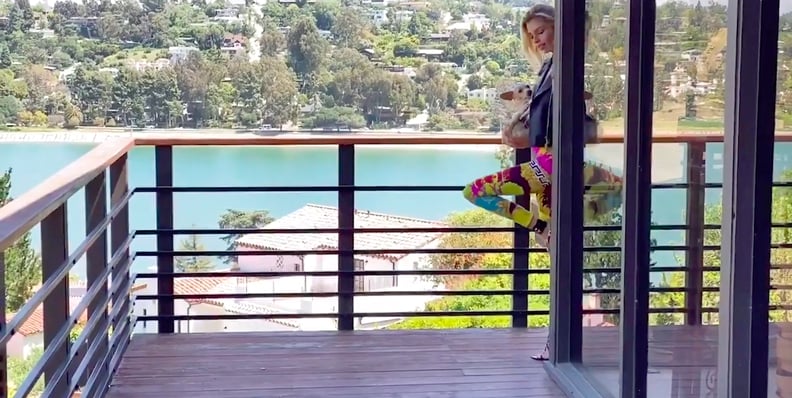 Stella Maxwell's Wraparound Deck
Stella showed off her Versace leggings with her pup by her side — oh, and just about the most beautiful outdoor deck views I've ever seen in my life.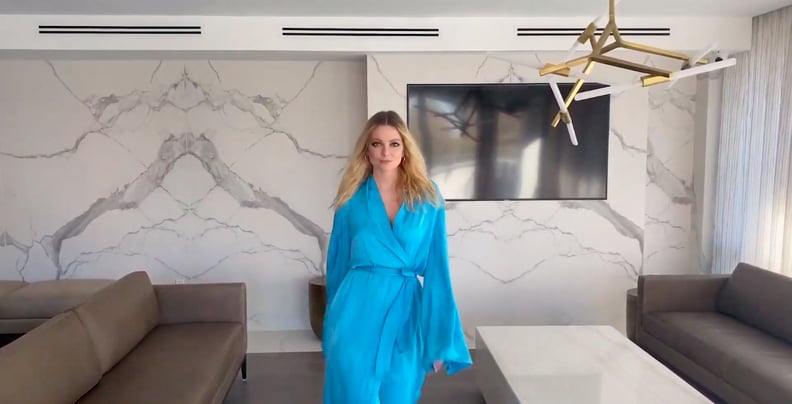 Eniko Mihalik's Marble Home
I actually spun my computer around to my future husband when I saw this marble living room, complete with an avant-garde ceiling structure that really just makes a completely modern space that much more inviting. I mean, this room is a serious conversation starter!