These days, we do a lot of our swimsuit shopping online, and for that, we could all benefit from a handy sizing guide. These look different on virtually every site we visit, so it can be frustrating to figure out how to correlate our measurements with the right bikini top. We talked to Megan Balch and Jaime Barker, co-founders of luxury swimwear brand Flagpole, who offered up a few trusty tips that make browsing the Internet for your next great beach look a breeze.
Flagpole is a label known for its colorblock one-pieces and high-waisted, retro-inspired two-pieces, all of which feature strategically placed cutouts and unexpected silhouettes. Needless to say, Megan and Jaime think about fit, body shape, and structure on a daily basis. Read on for their opinions about analyzing size charts, choosing quality over quantity, and much more.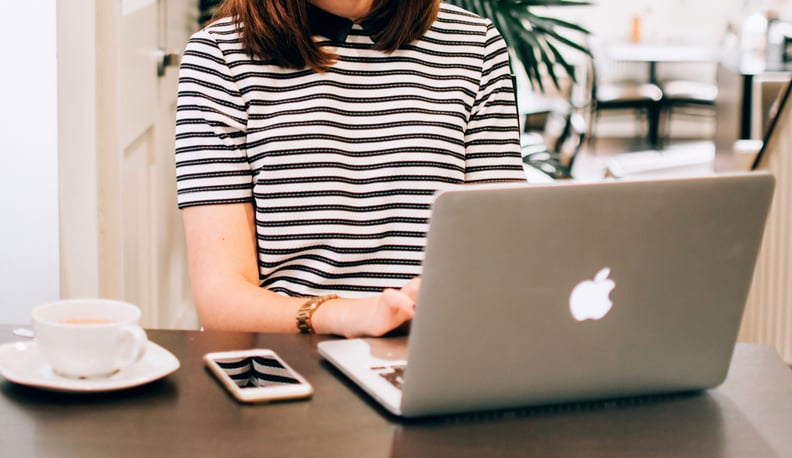 How to Read a Swimsuit Sizing Chart
"To read those size charts, you have to be really handy with measuring tape. It's important to understand where to measure, and a good chart should tell you exactly where to place the tape so that you are getting accurate readings. If you know your correct pant and bra size, that should point you in the right direction. If these details are not included, look for a personal shopping service on the website."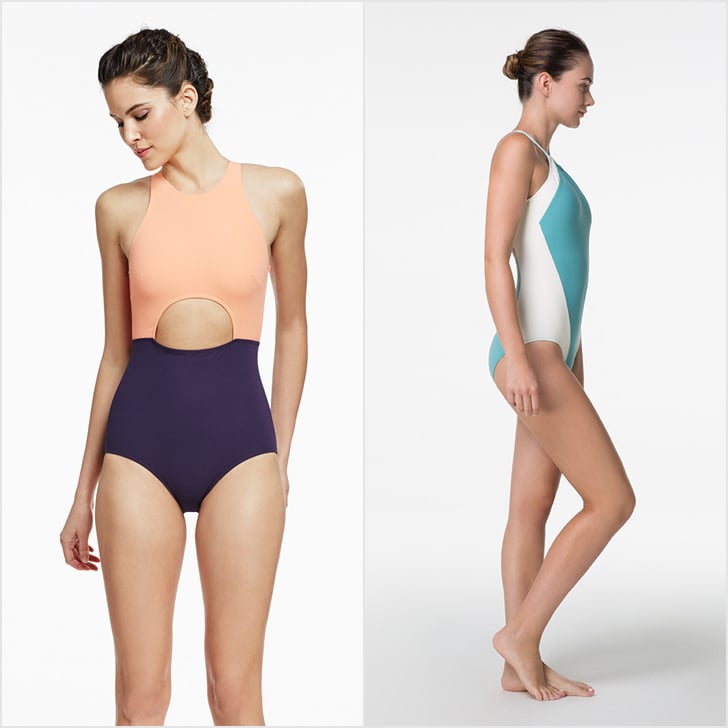 The Difference Between Buying a 1-Piece and a 2-Piece
"For a two-piece suit, it's usually best if you can order tops and bottoms separately, since very few woman are a true size match on top and bottom. Buying a one-piece is a little trickier, unless you are a true size match on the top and bottom. For those of us who aren't, buy for the widest part of your body first, and select a style that also helps accentuate your more narrow half. For instance, if you have a wider hip, you might be able to get away with a skimpier top that has less support, like the Flagpole Vera suit ($385) at left. If you need more support on top, you can try a style with a higher cut leg, like the Flagpole Nola suit ($385).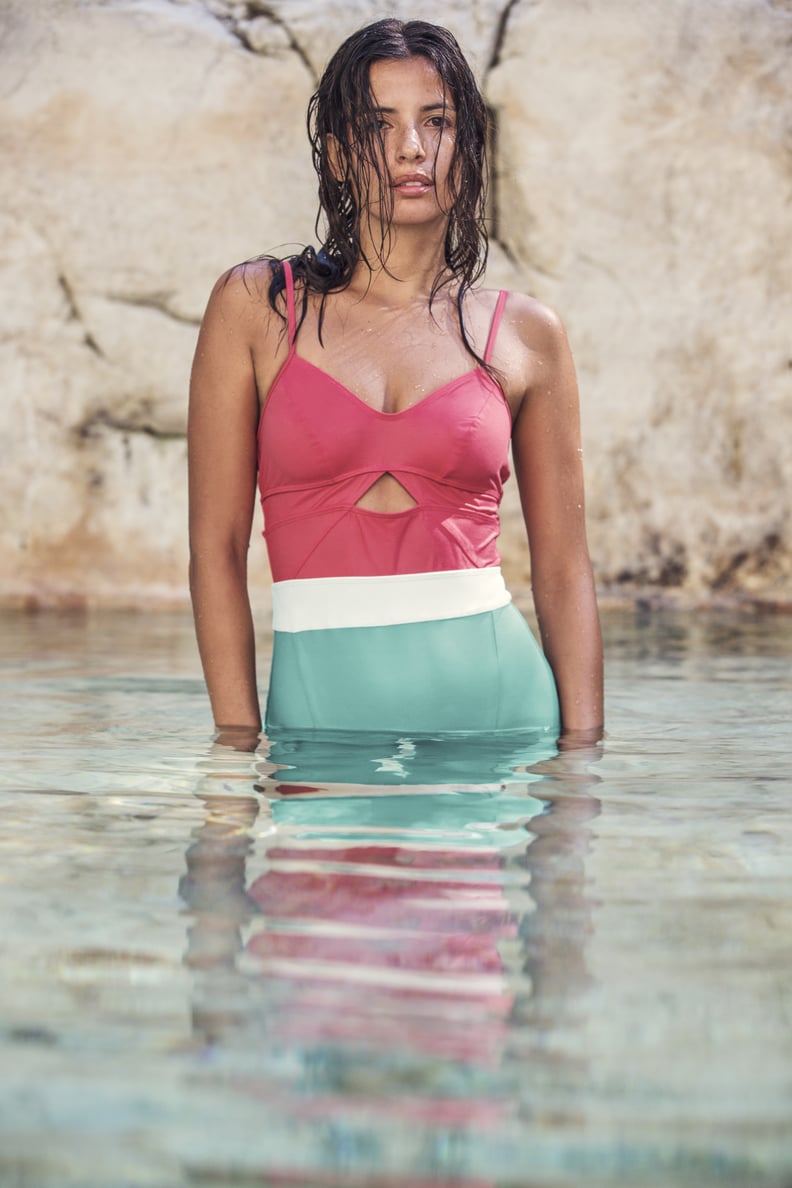 The Biggest Swimsuit Fitting Mistake Women Make
"The biggest mistake we see women make is opting for a suit that fits 'well enough.' We believe women should hold their swimwear to a higher standard than even their regular clothes, as you are typically at your most publicly exposed. And if you really can't find a suit that fits better than just OK, then you must speak up! Some of our greatest suits to date have been designed with feedback from customers who told us what they were looking for."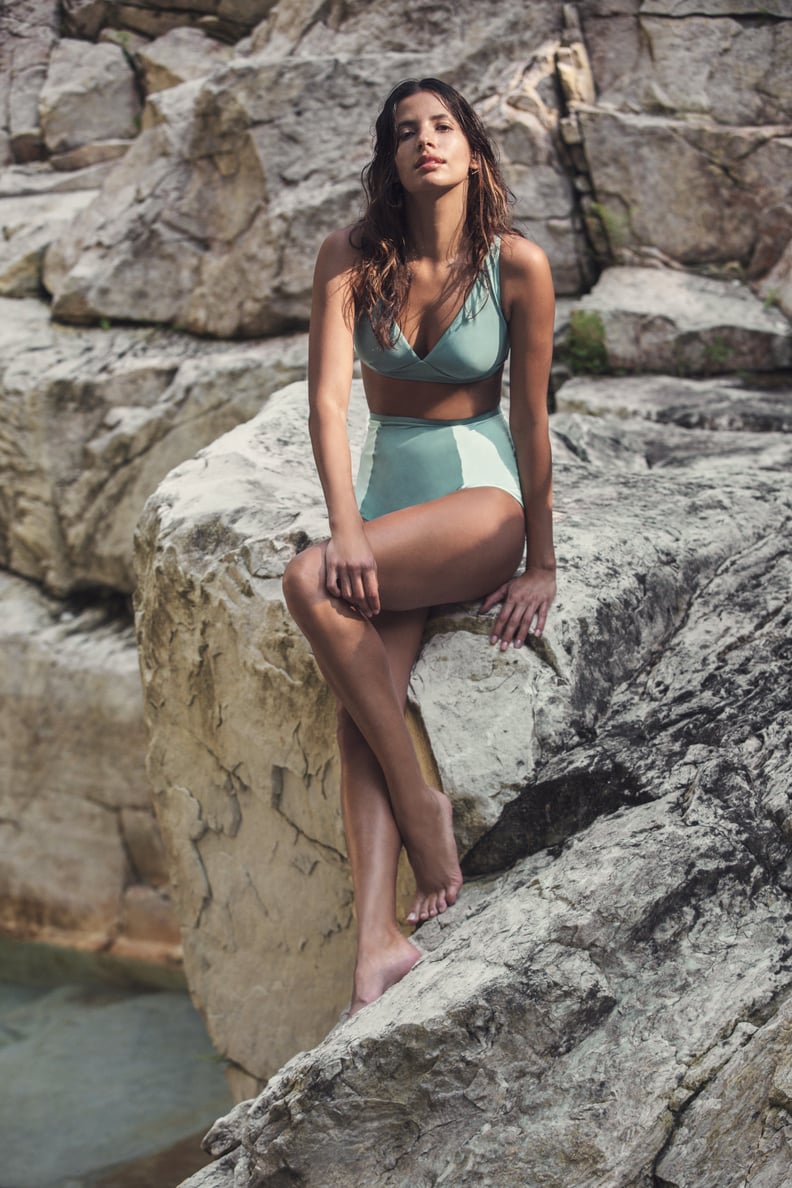 Your Swimsuit Size Correlates to Your Bra Size
"Bra size is a great place to start when buying a suit. Depending on the shape, placement, and fullness of your chest, certain styles will work better than others, but a bra size should definitely help you figure out what swimsuit top size you are."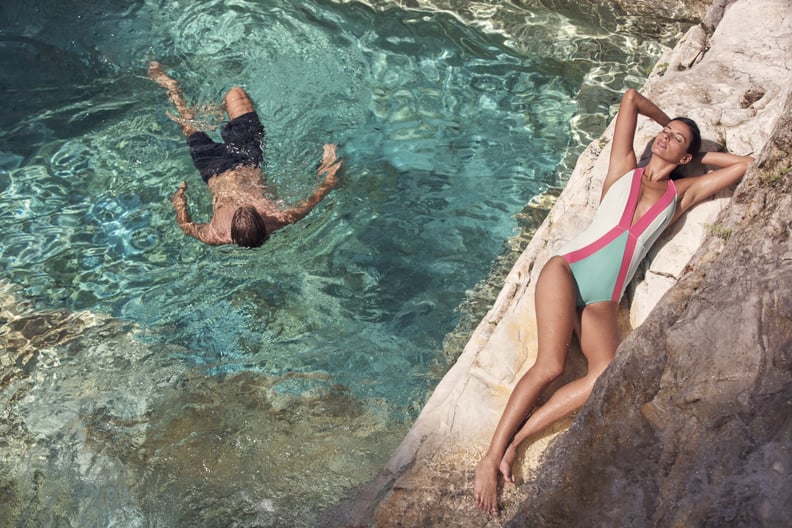 The Difference Between an Affordable, Lower-Quality Swimsuit and a Higher Priced, Well-Made Suit
"There is definitely a difference between a $20 suit and a $100 suit, and it usually comes down to fit and quality. In your teenage years, almost everything fits, and your style is changing by the day, so having suits that fall apart just makes room for something new. As you enter into your 20s, being comfortable in a properly fitting suit becomes important, and we tend to start investing in quality over quantity. To make a suit look more expensive and sophisticated than the price tag might indicate, we suggest looking for solid colors, avoiding flashy prints, and making sure the fit is top notch. The first sign of a poorly made suit is the fit. It shouldn't look like you are always needing to adjust it. Everything should sit securely on the body."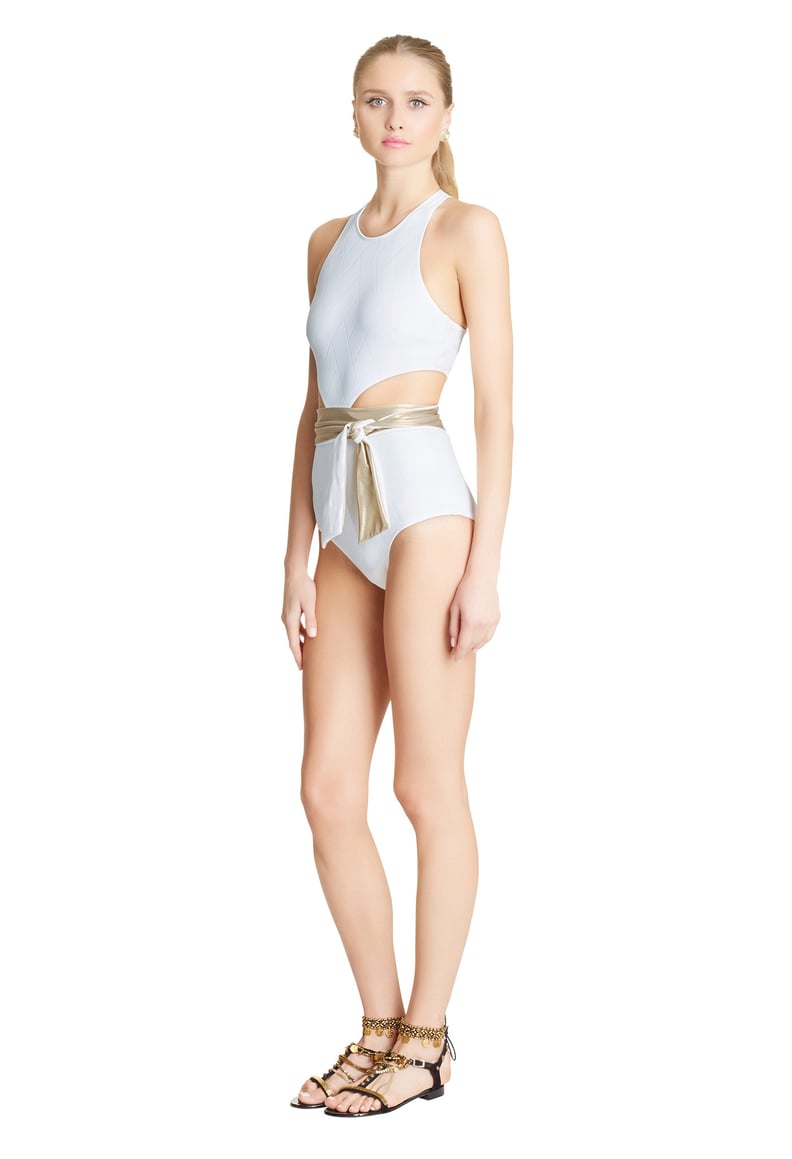 Flagpole's Bestselling Swimsuit to Date
"Our bestselling suit is the Lynn ($375), because of the sporty high neck and side coverage, and the back of the suit is unattached. The Lynn fits many bust sizes and torso lengths. The cutouts hit right at a flattering spot on a the ribcage, making this suit sporty and sexy without being too flashy or too covered."
The Lynn with a sash ($238, originally $475), pictured here, is part of the Flagpole x Oscar de la Renta collaboration.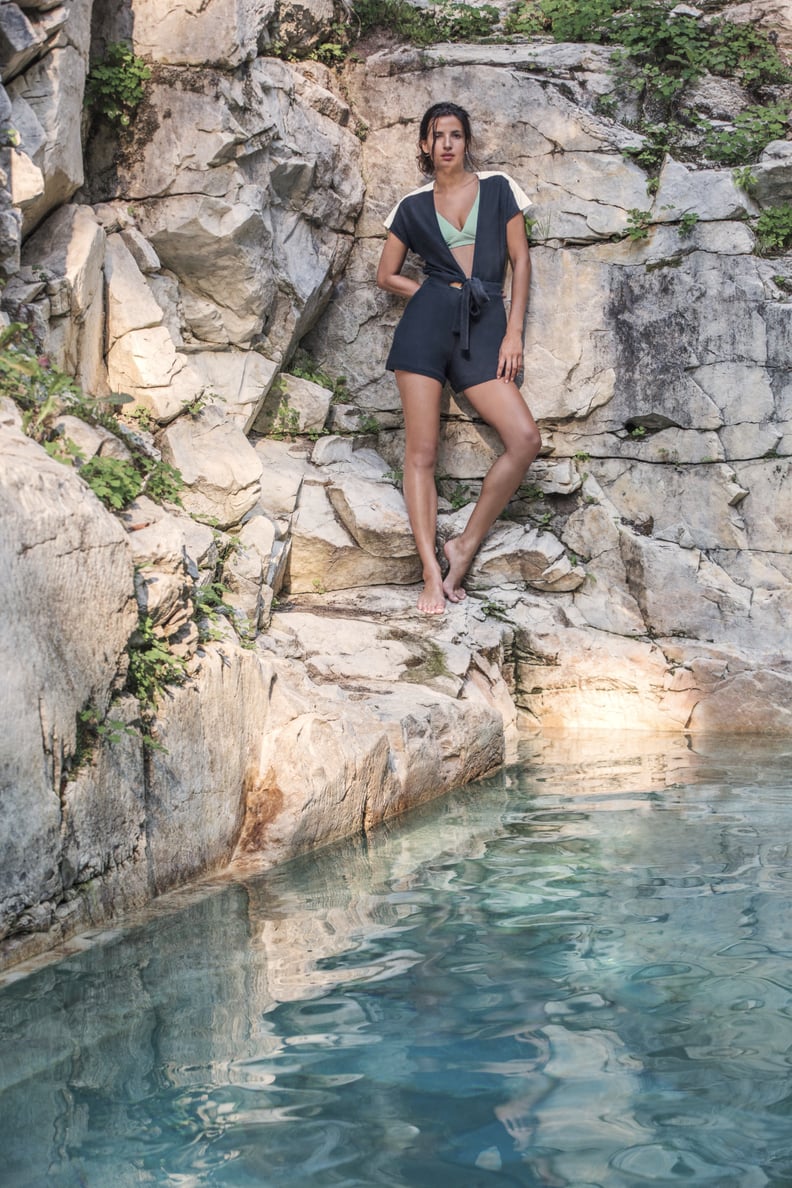 Hacks to Remember For Swimsuit Shopping Online
"Always look for suits with removable cups and adjustable straps. Having options to cater to fit is always helpful when you can't try it on in the store and are unfamiliar with a brand. Don't get carried away analyzing the models on the website. Use them to check out the construction and design details, but don't get bogged down comparing yourself, and remember that every body is different. Also, try experimenting with different styles and sizes. Most companies offer free or discounted shipping to allow you to try lots of suits. You deserve a well-fitting suit that suits your style."