Sydney Sweeney's Engagement Ring From Jonathan Davino
Sydney Sweeney's Engagement Ring Is a Timeless Style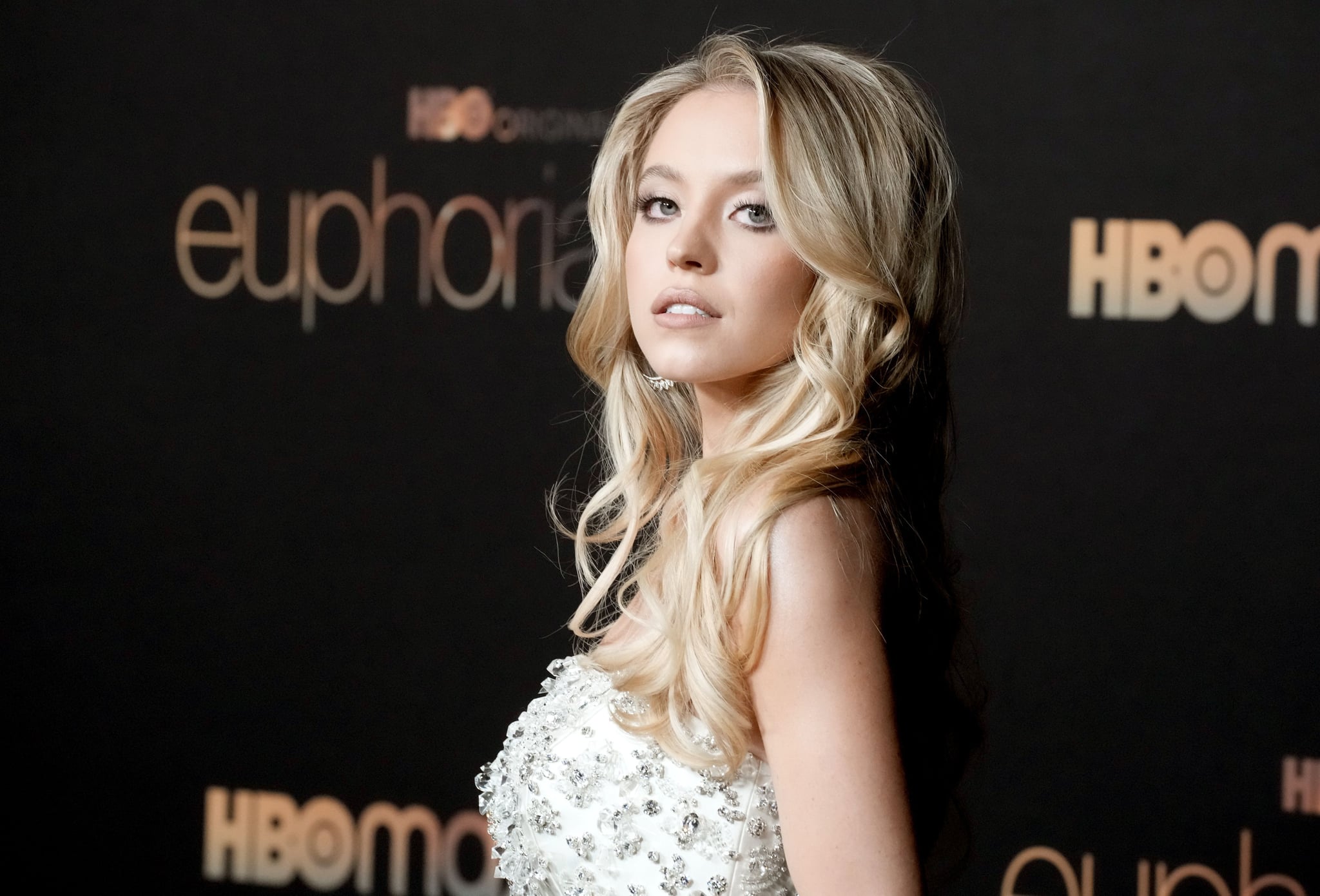 Image Source: Getty / Jeff Kravitz
Sydney Sweeney is engaged! On Wednesday, People reported the "Euphoria" star is getting married to her longtime boyfriend Jonathan Davino. The news comes just a day after Sweeney was spotted wearing a diamond ring on that finger (with newly dyed coppery red hair) while out in Los Angeles, immediately sparking engagement rumors. Though the actor has never commented on her relationship publicly, she's been linked to Davino, a restaurateur, since 2018.
While Sweeney has yet to share the gorgeous ring herself, the sparkler appears to be a large round-cut diamond, a classic shape that never goes out of style. Olivia Landau, founder of The Clear Cut and GIA-certified gemologist, estimates the ring to be about three and a half to four carats, ranging anywhere from $50,000 to $150,000 depending on quality.
It's unclear when the proposal occurred, although Tuesday's snaps were the first time she was publicly seen wearing the ring. Both Sweeney and Davino have not commented on the engagement. Though Sweeney and Davino are quite the private pair, they were first photographed together in December 2018, and since then, have been spotted on vacations and public outings. Most notably, they were seen kissing on a romantic trip in Hawaii back in 2020. "I look for a best friend," Sweeney told Cosmopolitan in the magazine's latest cover story. "I need to be able to be with someone who I can literally hang out with 24/7 and never get sick of and we laugh every single day."
Image Source: Getty Images