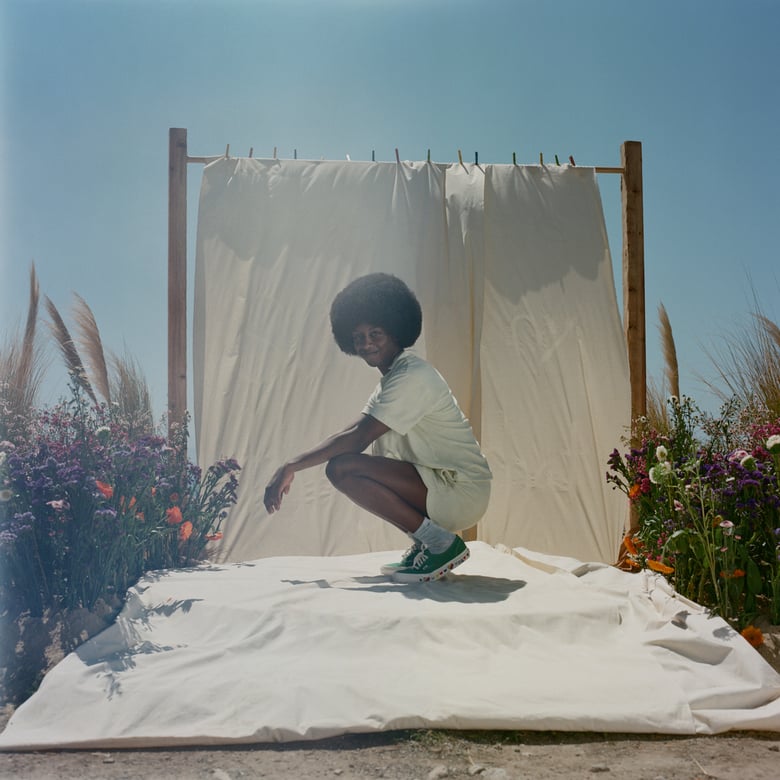 Vans hasn't skimped on its Pride designs — quite the opposite, in fact, with the Costa Mesa, CA, based skater brand consistently offering rainbow prints on its sneakers and colorful apparel. But its 2021 initiative doesn't market merch to be sold and instead focuses on telling stories of four LGBTQ+ creators that aim to uplift the queer community through their craft.
"It's awesome to see Vans investing in projects to share with the world, instead of spending all that money on more traditional marketing and commercials."
These ambassadors — Mich Miller, Sam McGuire, Serena Isioma, and Tyris Winter — talked to POPSUGAR about why they're proud to partner with Vans and what they hope for fashion inclusivity in the future. The group was photographed getting messy, comfortable, and creative in their own environments, just being themselves. Self-expression is important, and hopefully what they've done with their own blank canvases will help inspire others.
As a company, Vans has also committed to donating a total of $200,000 to organizations that support the LGBTQIA+ community, including GLSEN, which is a nonprofit that cultivates safe school environments. Throughout the month, Vans will be broadcasting digital live streams on Channel 66 with curated shows by LGBTQIA+ influencers, musicians, and DJs.
Ahead, read snippets from our exclusive conversations with Mich, Sam, Serena, and Tyris, and enjoy the above video that celebrates people and their joy — not products.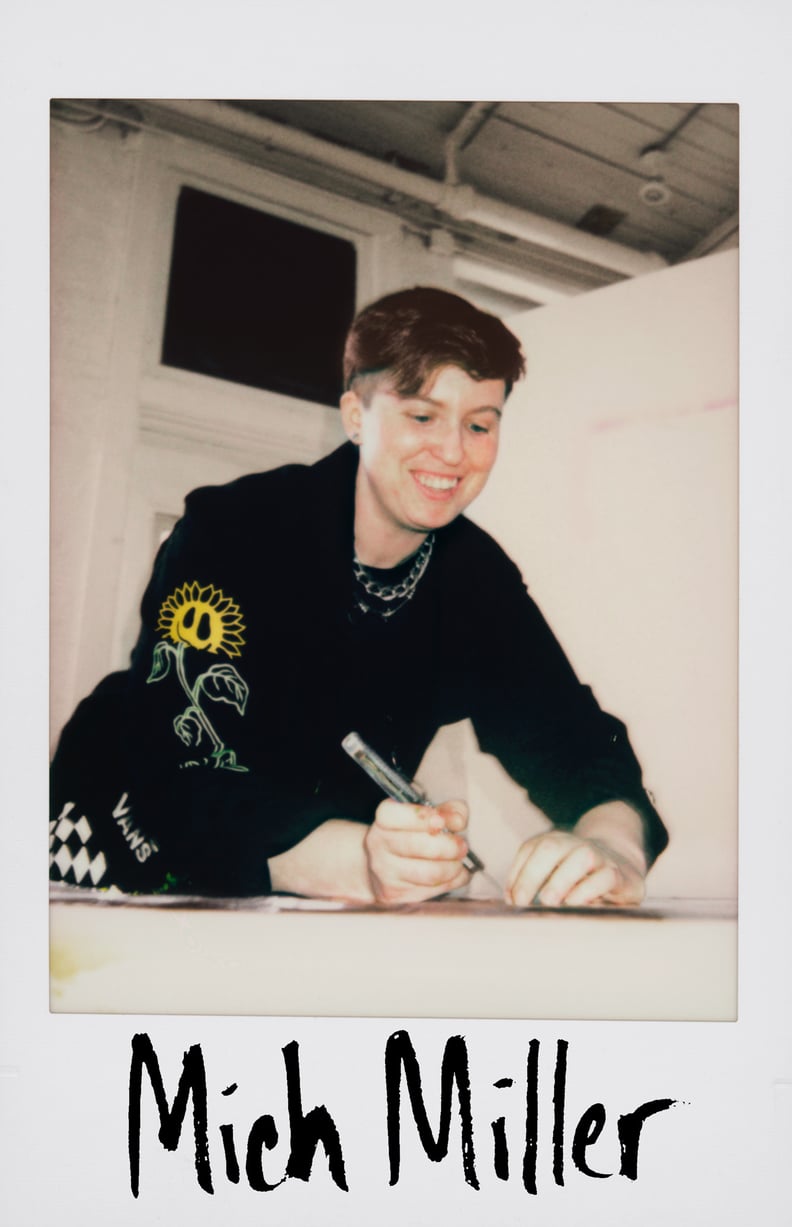 Mich Miller
Mich Miller (they/them) is an LA-based painter, printmaker, muralist, and installation artist who cofounded The Print Shop LA in 2018, a collaborative printmaking studio that hosts events and internships.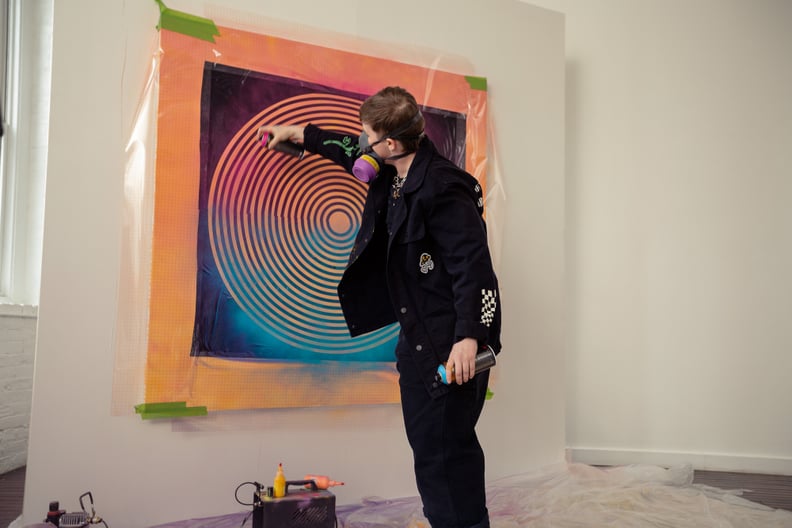 Vans Pride
"I'm proud to partner with Vans during Pride Month because of the company's commitment to supporting diverse creative projects and queer artists directly. As a teen mall rat, I saw Vans as a mecca for young skateboarders, and it's been awesome to see how Vans has expanded on that to raise up creatives of all kinds. It's awesome to see a company like Vans investing money into awesome projects to share with the world instead of just spending all of that money on more traditional marketing and commercials."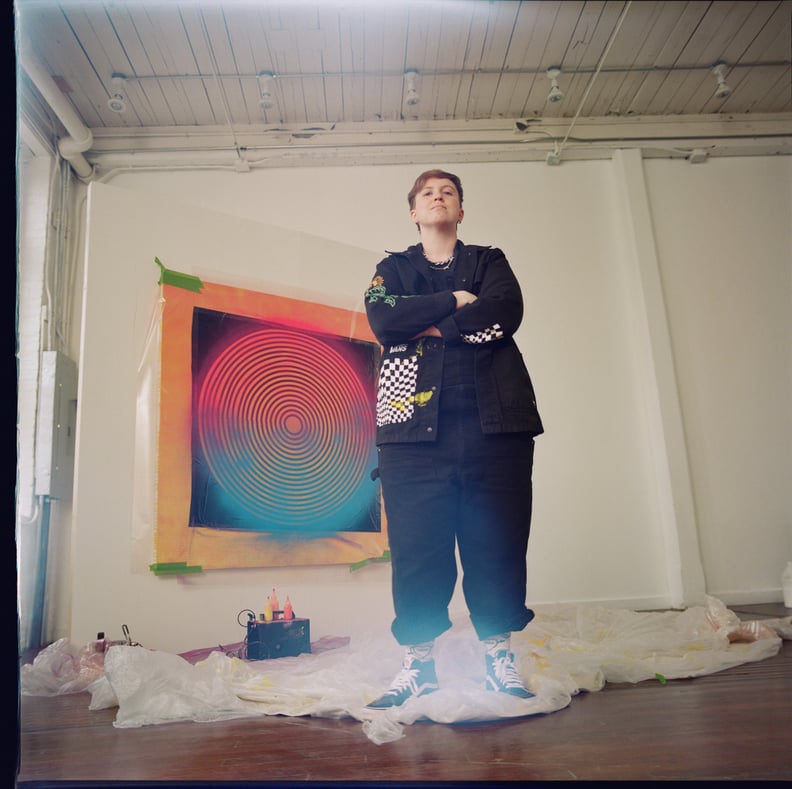 Favorite Vans
"My favorite pair of Vans I own has to be the classic Old Skool Sk8-Hi in Black. They've been my go-to studio shoes for years, but they can also pair with something nice for a night out, even when covered in paint."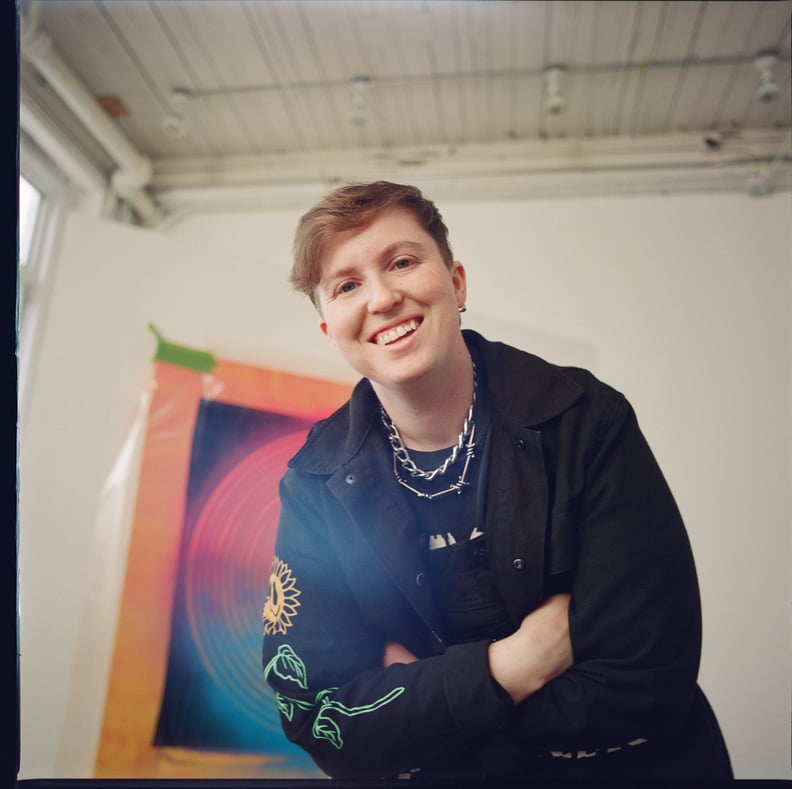 Fashion Inclusivity
"When I think of fashion inclusivity, I think of clothes that have challenged and decentered binary and outdated ideas of gender, size, and so much more! An amazing example of someone committed to this is the designer Sky Cubacub of Rebirth Garments. As an artist, I'm so inspired by Rebirth Garments's sense of color and pattern. However, it's more so their mission statement and ability to empower all types of bodies that I can see making fashion really life changing."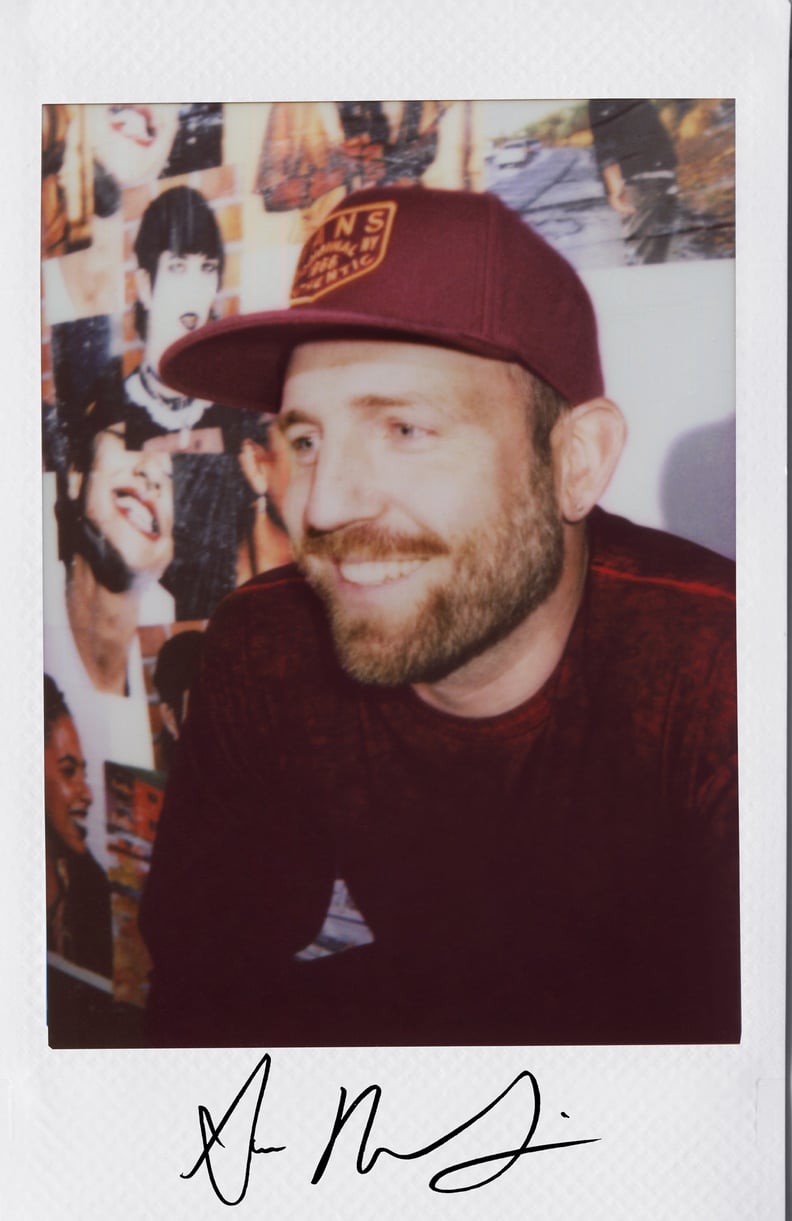 Sam McGuire
Sam McGuire has worked as a queer advocate for the skateboarding community since 2014, helping to elevate unheard voices and working to get more trans visibility.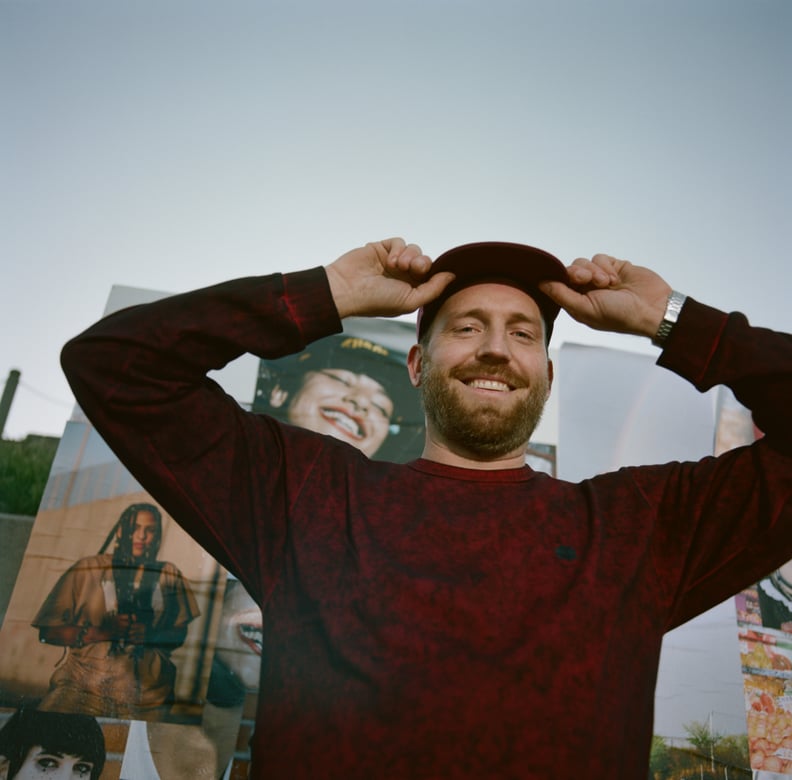 Vans Pride
"Pride has become such a strange economy. It's like each company competes with one another to show how woke or how inclusive they are. The thing is though, for the rest of the year, a lot of companies don't do much to support the queer community. Vans talks the talk and walks the walk. Vans launches Pride initiatives, but it's authentic because the company also supports queer skaters, queer athletes, and queer creators year-round."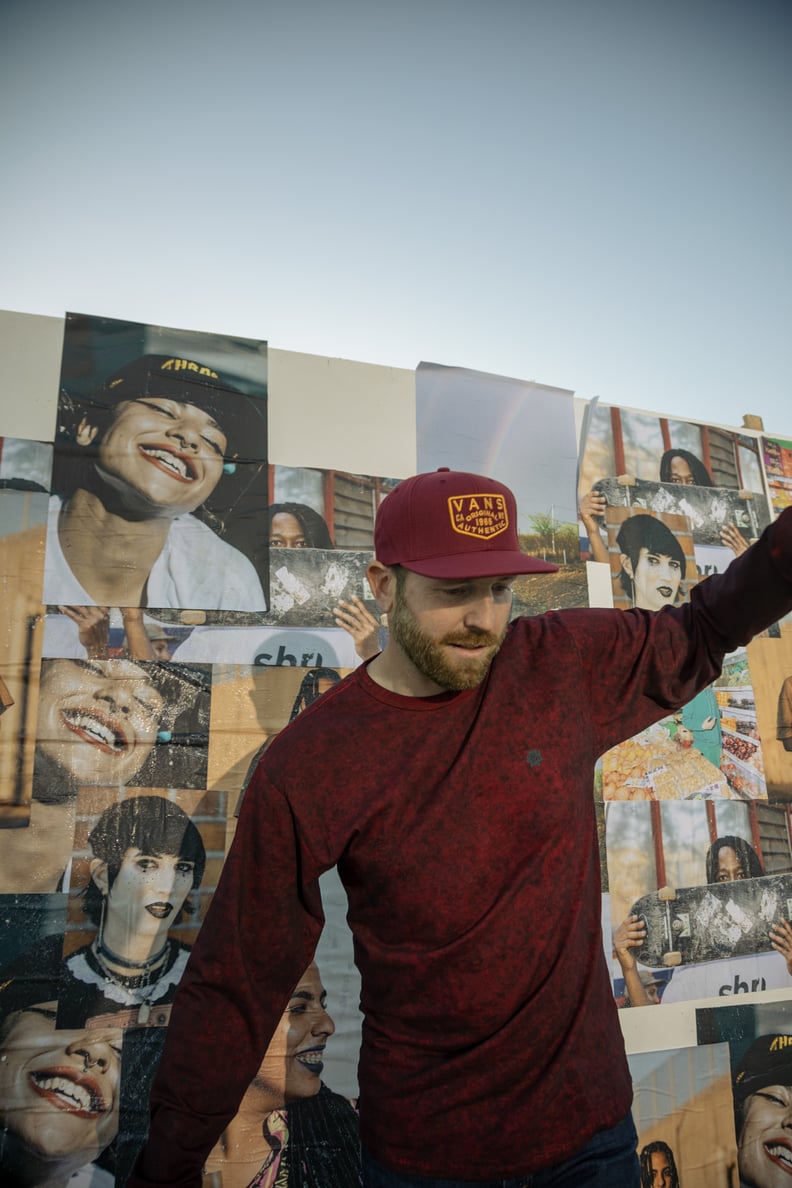 Favorite Vans
"My favorite pair at the moment are these rainbow Checkered Slip-Ons because I love a slip-on and it's Pride month, so obvz love a little rainbow moment."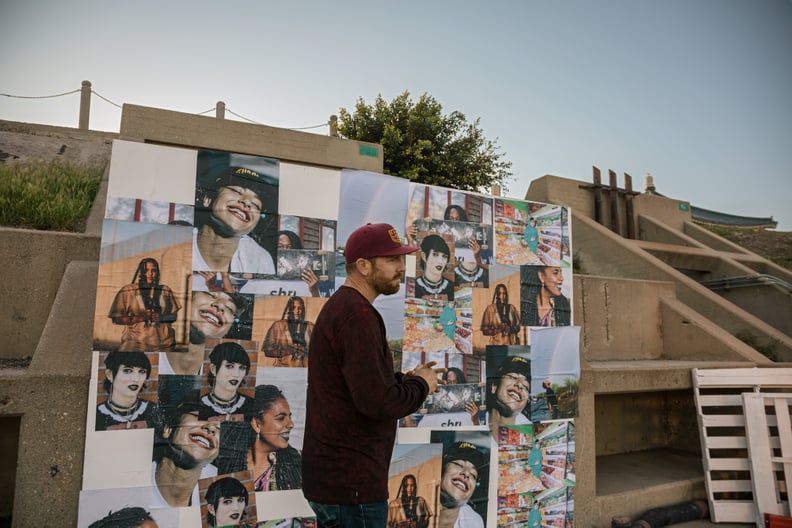 Fashion Inclusivity
"I'd love for the fashion industry to do away with genders altogether. Take shoes, for example. Europe uses just one number for size — it's not men's and women's. More and more clothing companies are adopting gender-free sizing in the US as well, and I just hope that becomes a standard. I just feel the whole sizing system could use some sort of overhaul. Hopefully, in 20 years, companies figure that out and figure out ways to mass produce clothes on a numerical/gender-free model and market them the same way."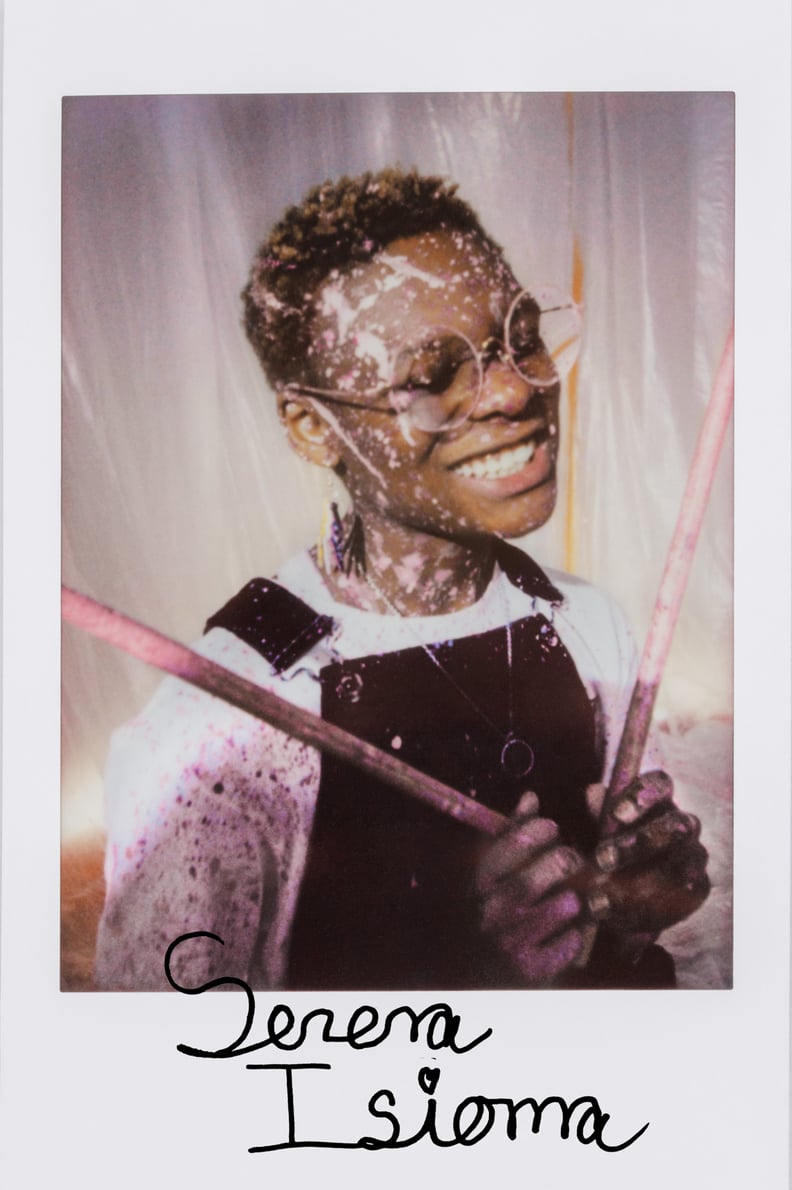 Serena Isioma
Serena Isioma (they/she) is a 20-year-old, first generation Nigerian-American artist based out of Chicago who has already released their first two EPs in 2020 and is breaking barriers in the music industry.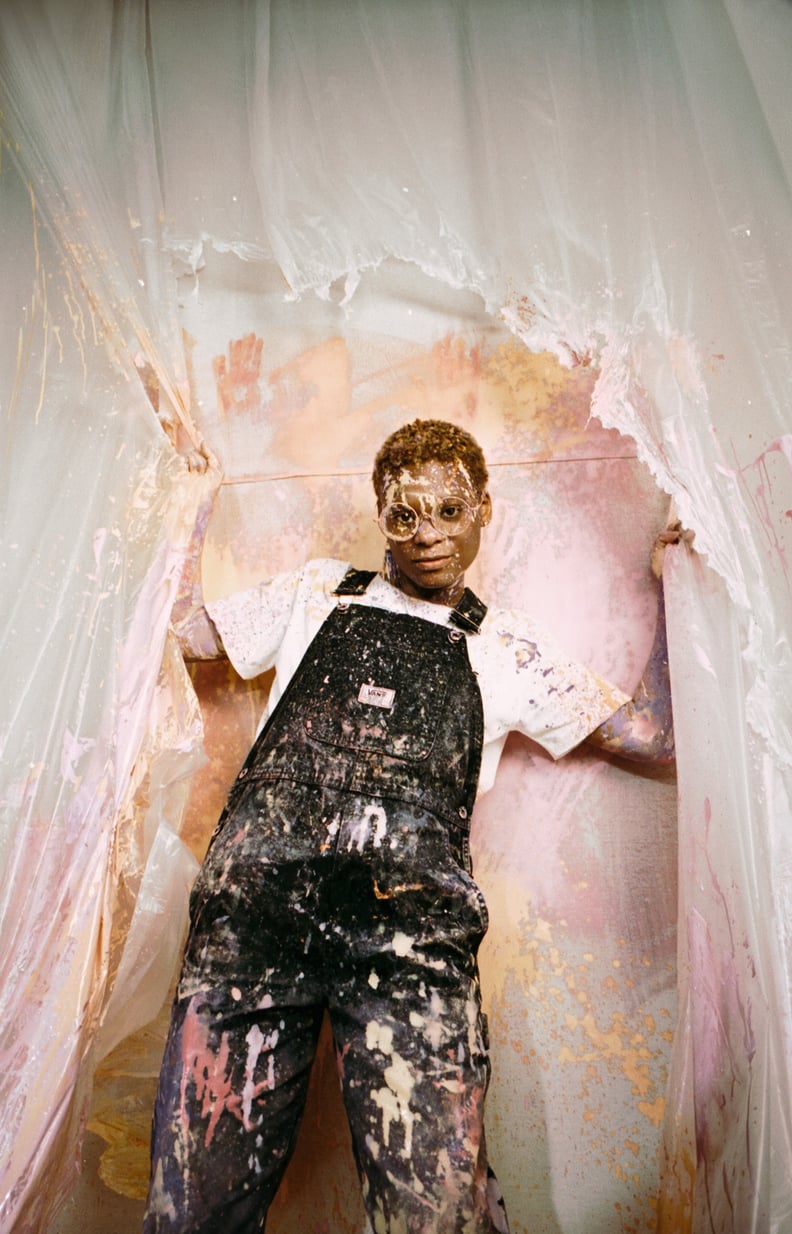 Vans Pride
"Vans has been like family. They let me do me, and that's why I love them."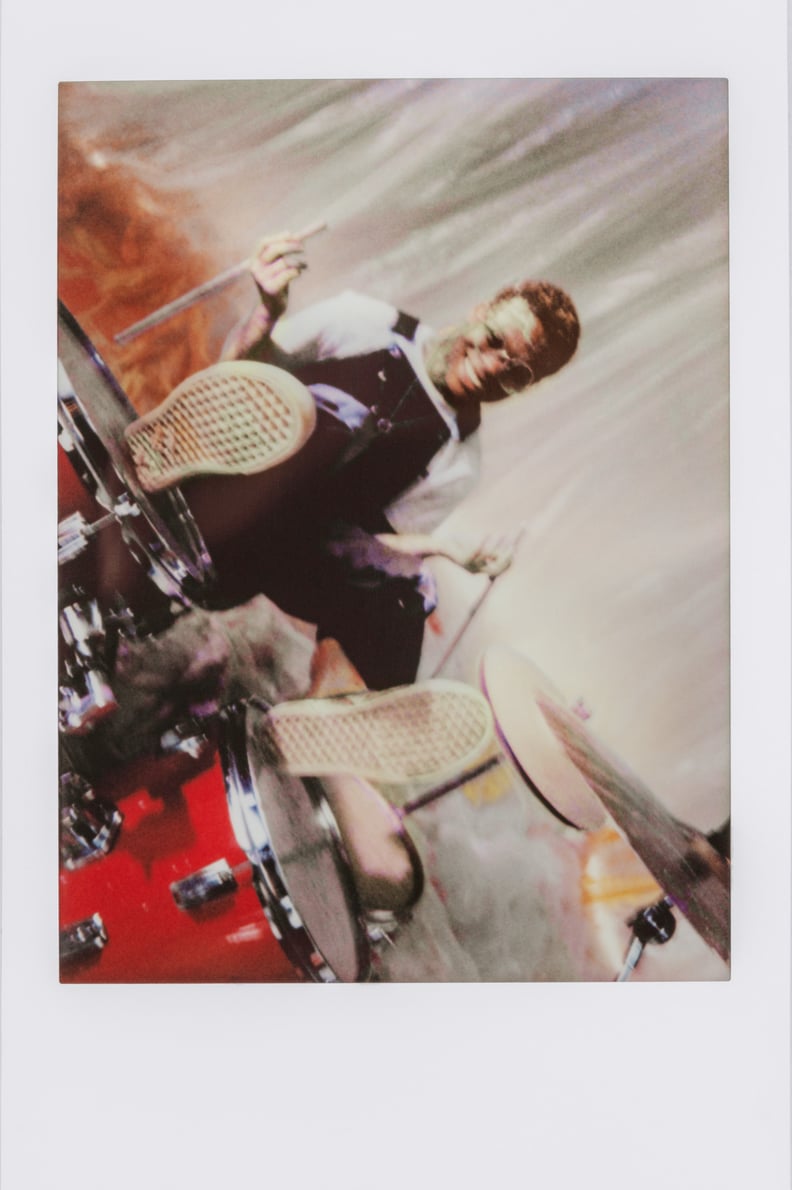 Favorite Vans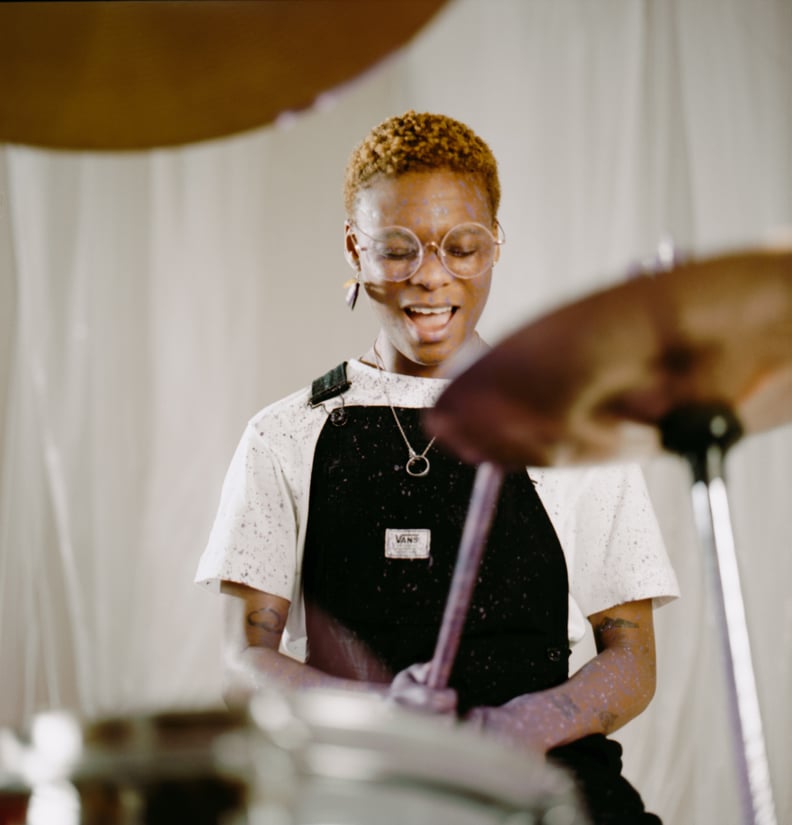 Fashion Inclusivity
"I hope fashion becomes less subjective to gender and more inclusive to all sizes."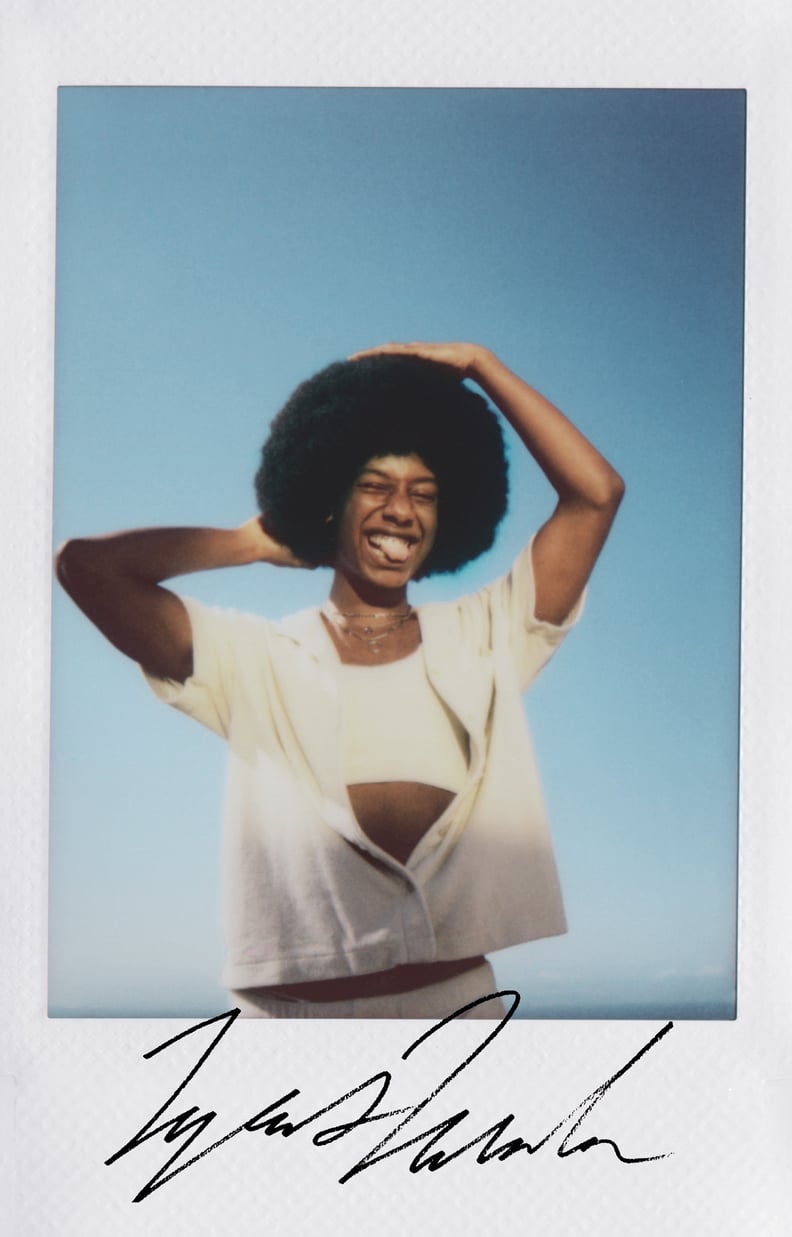 Tyris Winter
Tyris Winter (he/him) is a multifaceted artist who blurs the lines between poetry, fashion, and dancing. He finds healing in his art, makes his own '70s-inspired clothing, and looks outward by aiming to uplift the many queer youth who are raised with binaries and confinements.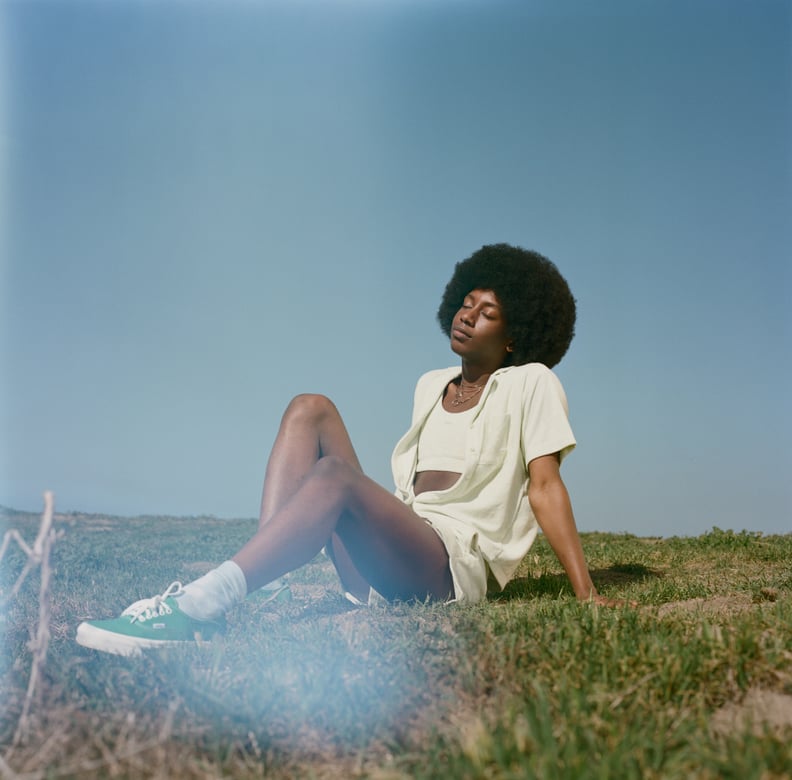 Vans Pride
"I'm honored to partner with a company such as Vans for Pride. The entire team has gone above and beyond to ensure that I am valued and seen — which to me is the spirit of Pride: being able to be authentically me and to be appreciated for it."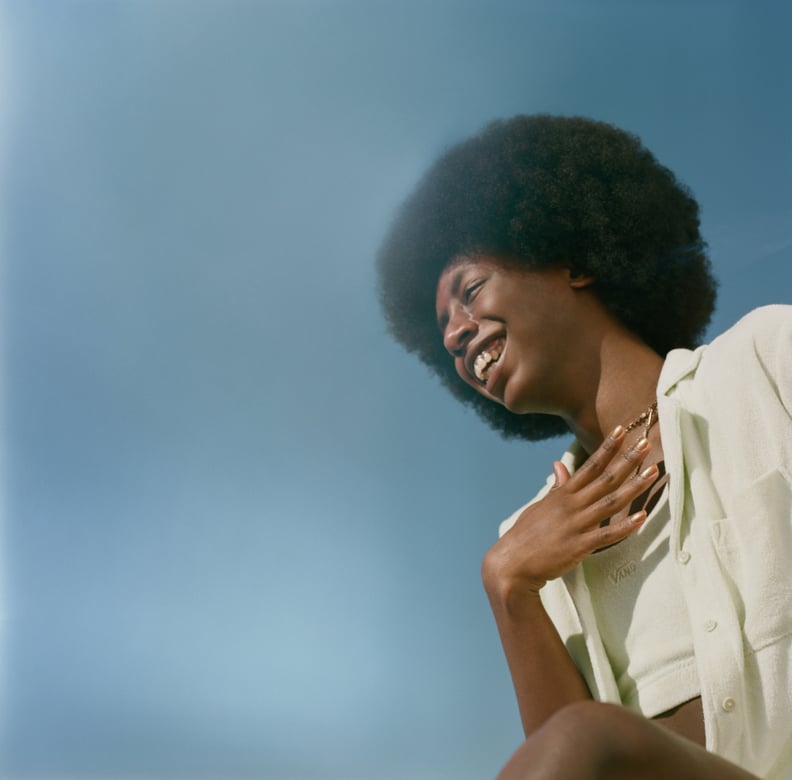 Favorite Vans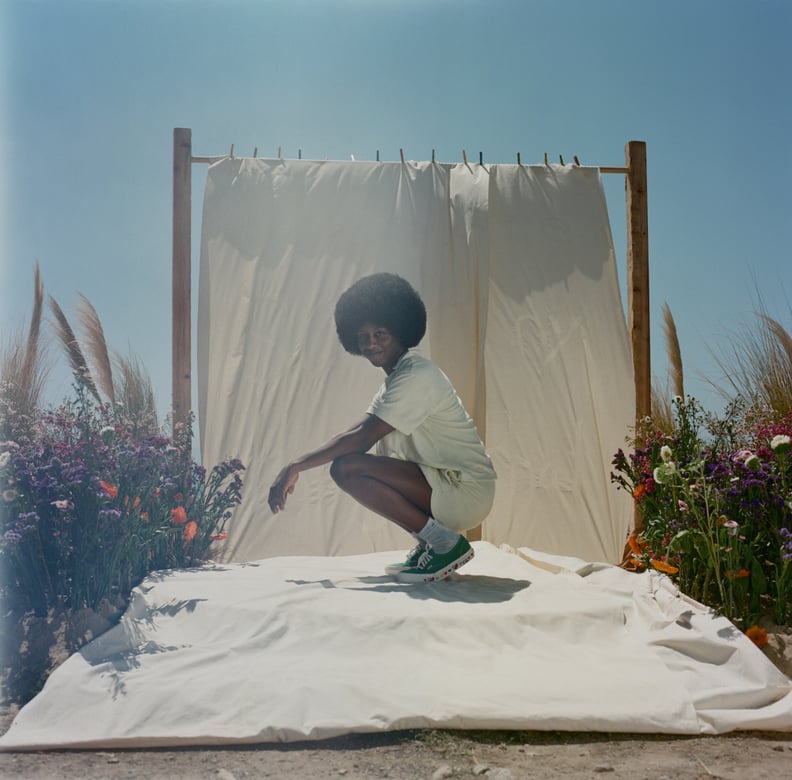 Fashion Inclusivity
"It is my hope and vision that fashion will evolve more into a wholeheartedly expressive language that is no longer bound to a binary and/or confinement of gender."
Watch the Vans Pride Stories Video