This Is What the "Meghan Markle Effect" Looks Like For Fashion Brands — and It's Kind of Nuts
We've always known Meghan Markle was a fashion girl, and now, the whole world does too. No one's paying closer attention to the future royal's style than her fans. In fact, the phrase "the Meghan Markle effect" is being used in conjunction with the star. Similar to the "Kate effect" — the idea that anything the duchess wears increases sales and exposure for that brand — Meghan has made her own mark in fashion with the outfits she's worn, from her engagement outfit to the bag she carried during her first royal outing. The pieces sold out almost instantly, and Lyst even slotted her in fourth place as one of the most influential style stars of 2017 (Kate Middleton landed in fifth).
Without a doubt, the "Meghan effect" will continue to skyrocket in 2018 as we approach her wedding day and as Meghan takes on more royal duties as Prince Harry's wife. Until then, read on to see which of Meghan's pieces were popular with fans and then, maybe, add yourself to a shopping wait list or two.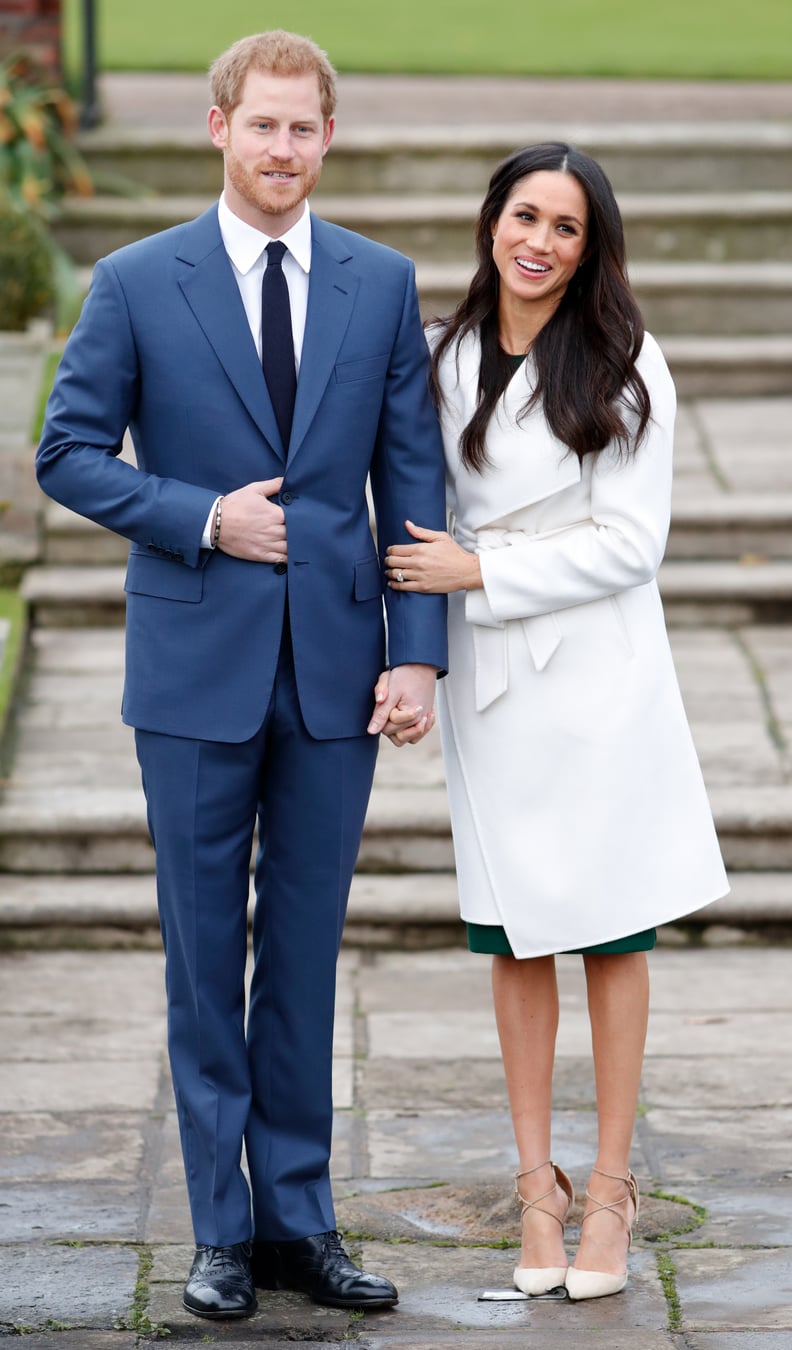 The first sign of the "Meghan Markle effect" was when she debuted this white coat by Canadian label Line. Meghan wore it during a photo call for her engagement to Prince Harry, and it quickly sold out that Monday. Line's website also crashed for five minutes, and even the designer John Muscat himself wasn't expecting the frenzy.
He said, "We had no idea she was going to wear our coat; it was a proud moment for our team. We received an influx of emails, calls, and messages on social media immediately after the photos went public. The coat was from our Fall/Winter 2017 collection and it sold out within minutes."
The designer eventually even renamed the coat to "The Meghan" in honor of her engagement. As for the rest of her outfit? Meghan wore a pair of lace-up Aquazzura heels and a green dress from Parosh. And if this wasn't enough, Meghan's 18k gold opal earrings by Birks drove a 50 percent increase in web traffic to the jewelry brand.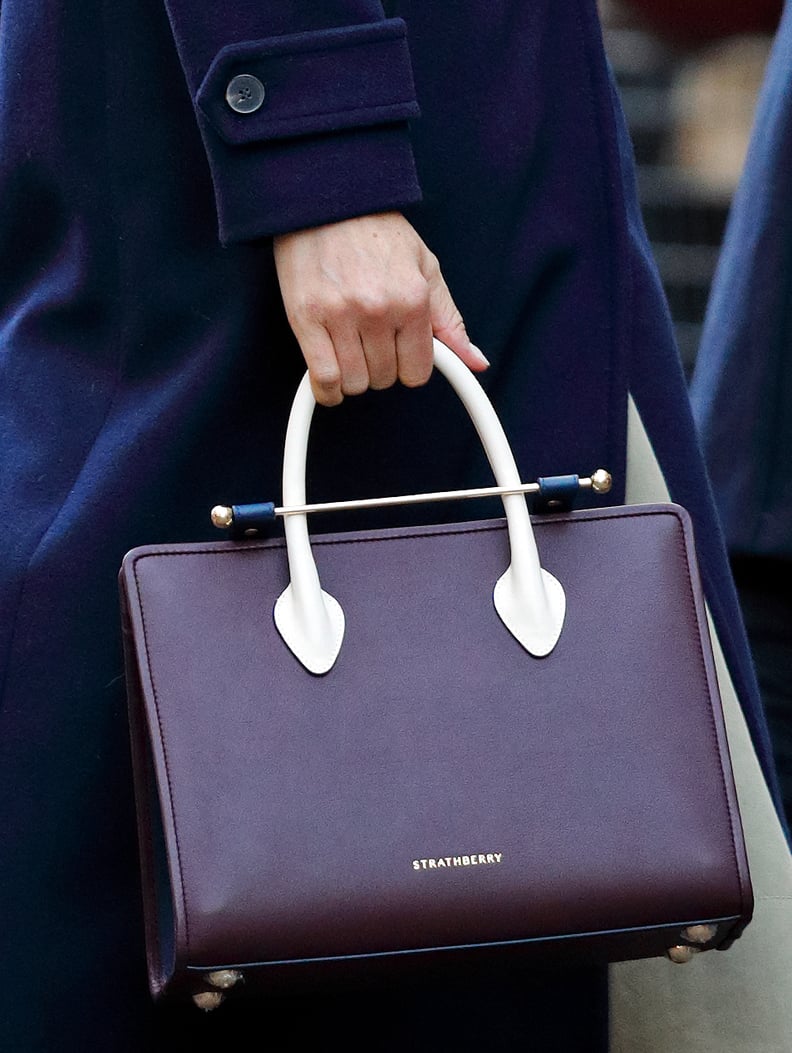 "The interest in the brand has been incredible," said Strathberry spokesperson Leeanne Hundleby to People. "The phones began ringing constantly and our visitor numbers on our website were up by around 5,000 percent." Currently, there are more than 3,000 people signed up to be notified when the bag will be back in stock.
Prior to her engagement announcement, Meghan's preroyal style attracted a legion of fans too. She stepped out in this polished ensemble with Prince Harry for the 2017 Invictus games and, of course, the attention was on her Misha Nonoo button-down. Not only was it affordable ($185), but it was also called the "Husband Shirt." In hindsight, this top was revealing of what was to come for both Meghan and Prince Harry. As for the rest of us? We still have the chance to scoop up Meghan's favorite top because it's available (for now).