What Not to Wear: An Ultimate Guide For Dressing With Sophistication
When you don't know what the heck to wear, and you just want loads of options to scroll through, that can be fun and easy — and it can spark hundreds of ideas. But when you get invited to a specific event or a new opportunity pops up on the calendar like, say, a job interview, you probably have a handful of questions racing through your head. What cuts and colors should you steer clear of? Could your chosen outfit come off as inappropriate or even offensive?
Relax, dude. It's 2020, and dress codes are way more flexible these days as people acknowledge that fashion is a true extension of personality, so you shouldn't feel too limited. That said, there may be occasions you want to research a bit before stepping out the door and heading on your way. Funerals, jury duty, black tie events or glamorous galas — these all come with (often unspoken) dress codes that it's important to be knowledgable about if you want to feel totally comfortable and confident in your look.
While all of the dressing conundrums we've described below are real, our advice is not the end-all answer. Stay true to your style when sifting through your closet, and if you have any doubt about what you're going to wear, check in with the host of the event you're attending. Ahead, we're breaking down our recommended guidelines for some of life's most common affairs and circumstances.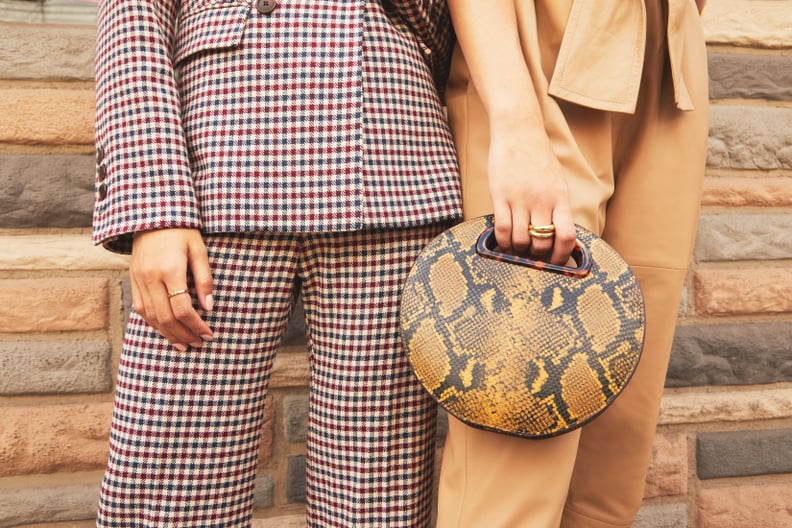 What Not to Wear to an Interview
Avoid: plunging necklines, flip flops or casual sneakers, low-slung pants, sheer or revealing details, miniskirts or supershort shorts, bra straps or visible lingerie, distracting jewelry, and in most cases, denim.
Instead, try: An outfit you love that you've worn before and feel confident in. Think: tailored suits, modest dresses that fall below the knee, and sophisticated boots, mules, flats, or pumps.
What Not to Wear to Work
Avoid: Wrinkled clothing, denim cutoffs, fits that are too tight, t-shirts with offensive or potentially triggering messages, tube tops or sleeveless shirts, backless or off-the-shoulder looks that reveal a lot of skin.
Instead, try: Something colorful that shows your personality and can brighten your mood — or somebody else's! Think about trends and try new outfits regularly, but avoid styles that may come across as unprofessional.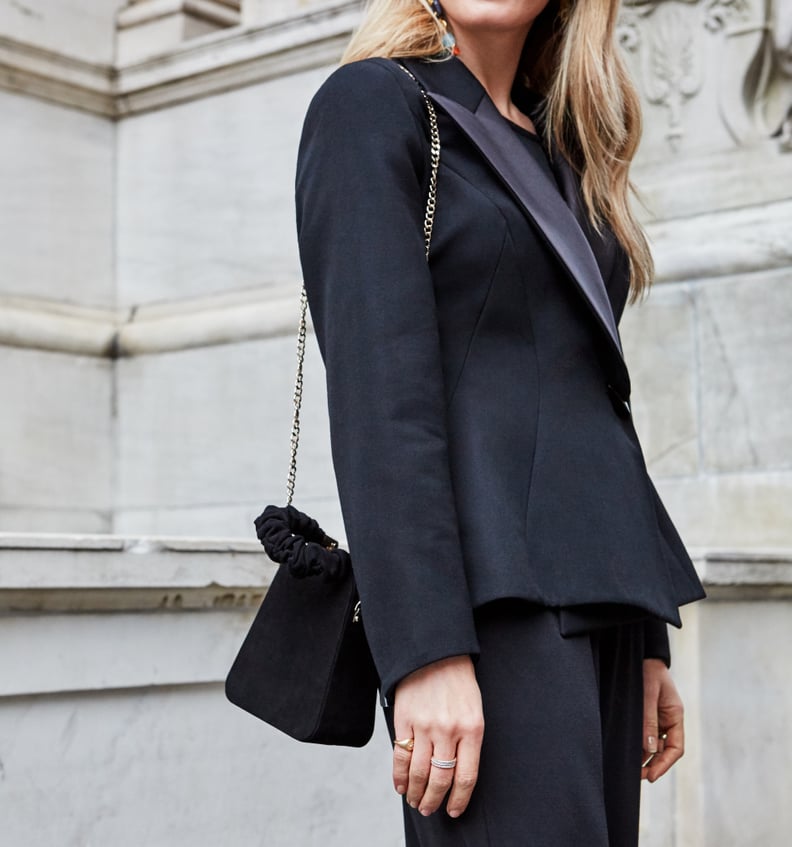 What Not to Wear to Court
Avoid: Exercise clothes, "going out" clothing such as crop tops, graphic t-shirts with messages.
Instead, try: Solid colors and sophisticated, streamlined cuts — anything from a sheath dress to a tailored pantsuit or skirt suit works! — and sweater sets if you're looking for comfort.
What Not to Wear to a Funeral
Avoid: Bright floral prints or overly vibrant patterns, jeans, athletic clothing or gym wear.
Instead, try: A darker-colored dress (since a funeral is a somber event), suits, button-down shirts, or tailored pants. In many cultures, it is appropriate to wear black unless otherwise notified, but you don't have to wear black if you don't want to. Conservative silhouettes are definitely the most acceptable.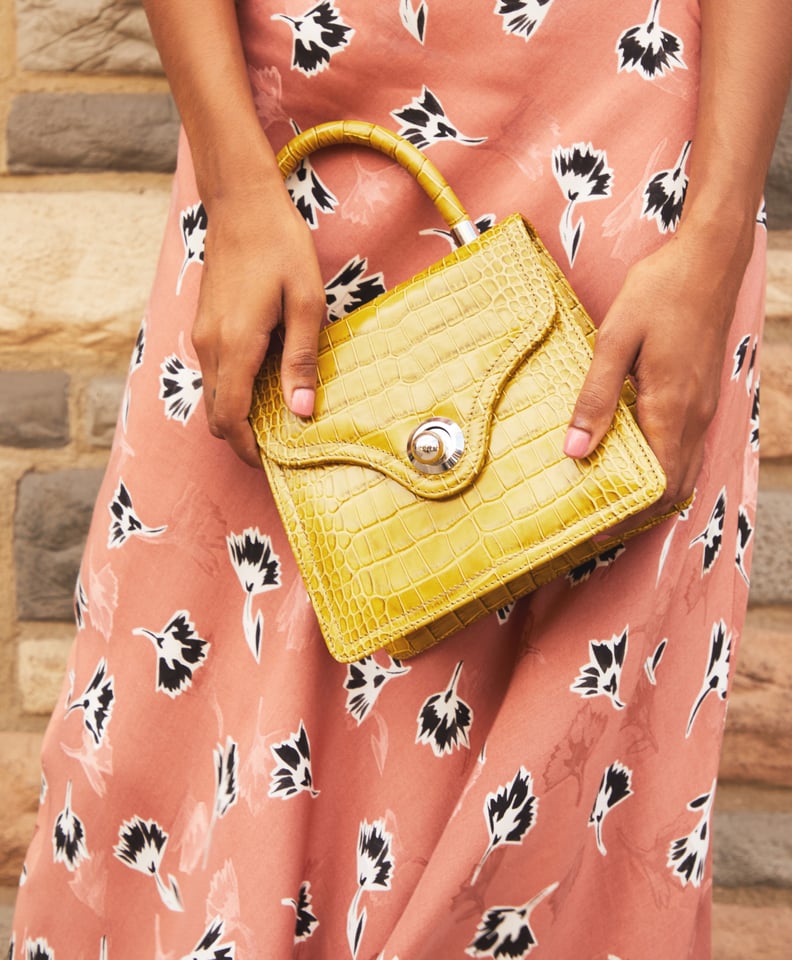 What Not to Wear to a Wedding
Avoid: White! (The color is generally, but not always, associated with the bride, so it's best to be safe and avoid any shade that comes close.) Denim, sweats, supersheer material, or cuts that are overly revealing or eye-catching. Also, this might go without saying for wedding guests, but try to avoid overly distressed clothing or accessories like flower crowns and tiaras that would attract too much attention your way.
Instead, try: Researching the dress code. If the ceremony or reception you are attending does not have a dress code, it's best to opt for something semi-formal. Midi cocktail dresses are a great place to start, and details can be dependent upon the season or the location of the party. Men most regularly wear suits and ties, but if you're unsure about specifics, reach out to the bride and groom to get a better idea.
What Not to Wear to Church
Avoid: Shorts, leggings, and casual jeans for a Sunday morning service. To be safe, you should also steer clear of backless or midriff-baring tops, along with anything see-through.
Instead, try: Clean, presentable clothing that will allow you to participate in the service if you want to. Some religious churches do have dress codes (i.e. hats and fascinators are common), so you should do your research and pull up the church's website before attending.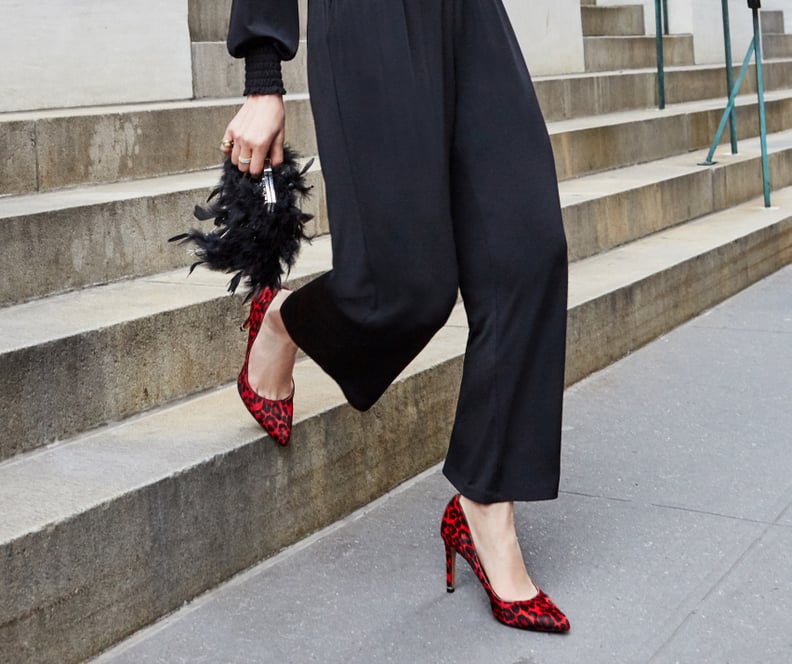 What Not to Wear to a Black Tie Event
Avoid: Jeans, minidresses, wild prints, or "club like" clothes. This is generally not the occasion for your cutout crop top.
Instead, try: A floor-length or ankle-skimming gown. A really nice pair of pants or well-tailored pantsuit is a great option too, especially when completed with a fancy top. While some cocktail-length designs can be appropriate at times, they shouldn't be too revealing or lack in sophistication, and you'll see far fewer than you will long dresses. Men should wear tuxedos or dinner jackets, and bow-ties are a great add-on. Don't be afraid to reach out to friends and family who are also attending the event to compare notes. If the location is glamorous, then sure, reach for the sequins.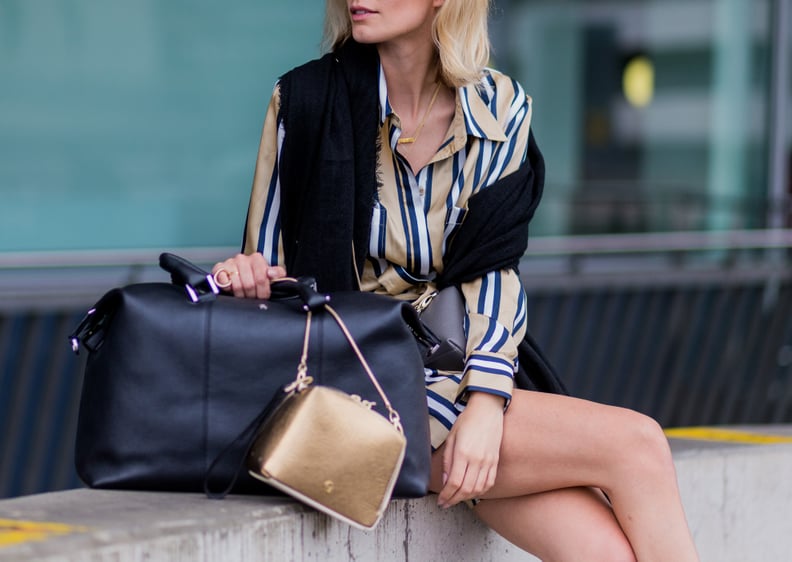 What Not to Wear on a Plane
Avoid: Uncomfortable shoes *cough* high heels *cough*, jumpsuits that make for frustrating bathroom trips, fabrics that wrinkle or are restricting to sit down in, jewelry you'll have to take off at security, and tightfitting pants you'll be dying to unbutton (unless, of course, we're talking leggings).
Instead, try: Breathable fabrics with comfortable details like elastic, and layers, so it's easy to adjust your wardrobe based on the ever-changing temperature as you navigate your way to your destination. Shop for thick compression socks, baseball caps or beanies, scarves, and all season jackets that will provide extra comfort, but can also be worn again later throughout your trip.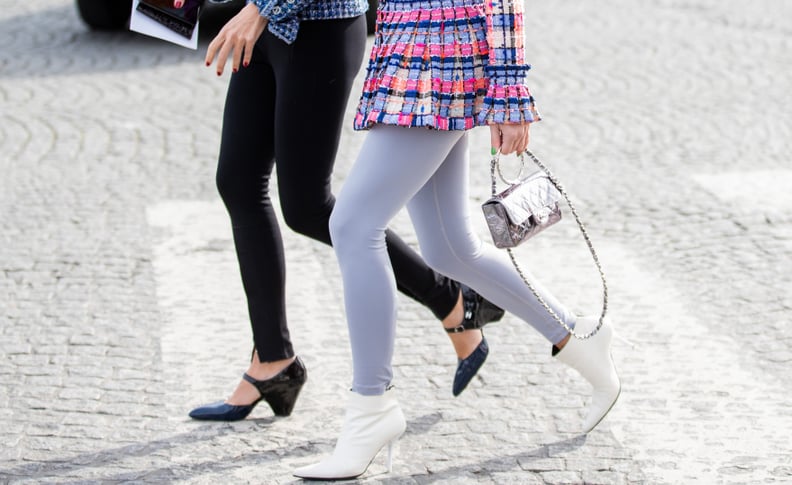 What Not to Wear With Leggings
Avoid: Too-short tops (you want to play with proportions and bring flow to your look!), flip-flops that will come across as too casual, and overly fancy shirts that are just begging for a bottom of their own elevated caliber.
Instead, try: Boots or chunky sneakers, hoodies (we like them best when topped with a blazer to make things appear more streamlined and "sport-chic"), longer tops and jackets, and slightly oversize fits if you want to construct a cool street style outfit around your leggings.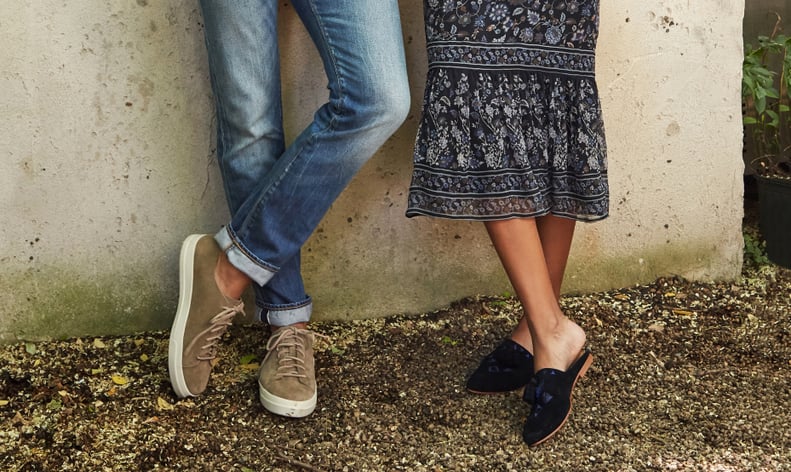 What Not to Wear For Engagement Photos
Avoid: Logos, skintight fits, loud prints that will distract from your visible love or, ahem, that ring, new trends you haven't tried that feel out of character or awkward in the environment that you're shooting in. Also, we have to say it, matchy-matchy outfits and outfit changes can come across as a little too much. Keep it cool, you guys!
Instead, try: Cute, comfortable clothes that are "just so you." Maybe you even want to wear a keepsake dress or one that is part of a memory from your relationship. You'll want loved ones to recognize your signature couple style that they're probably already familiar with. You can play to a specific color scheme or complement one another while keeping things classic, instead of reaching for something overly trendy.