20-Minute Arms and Abs Workout
20-Minute Abs and Arms Blast — With a Playlist!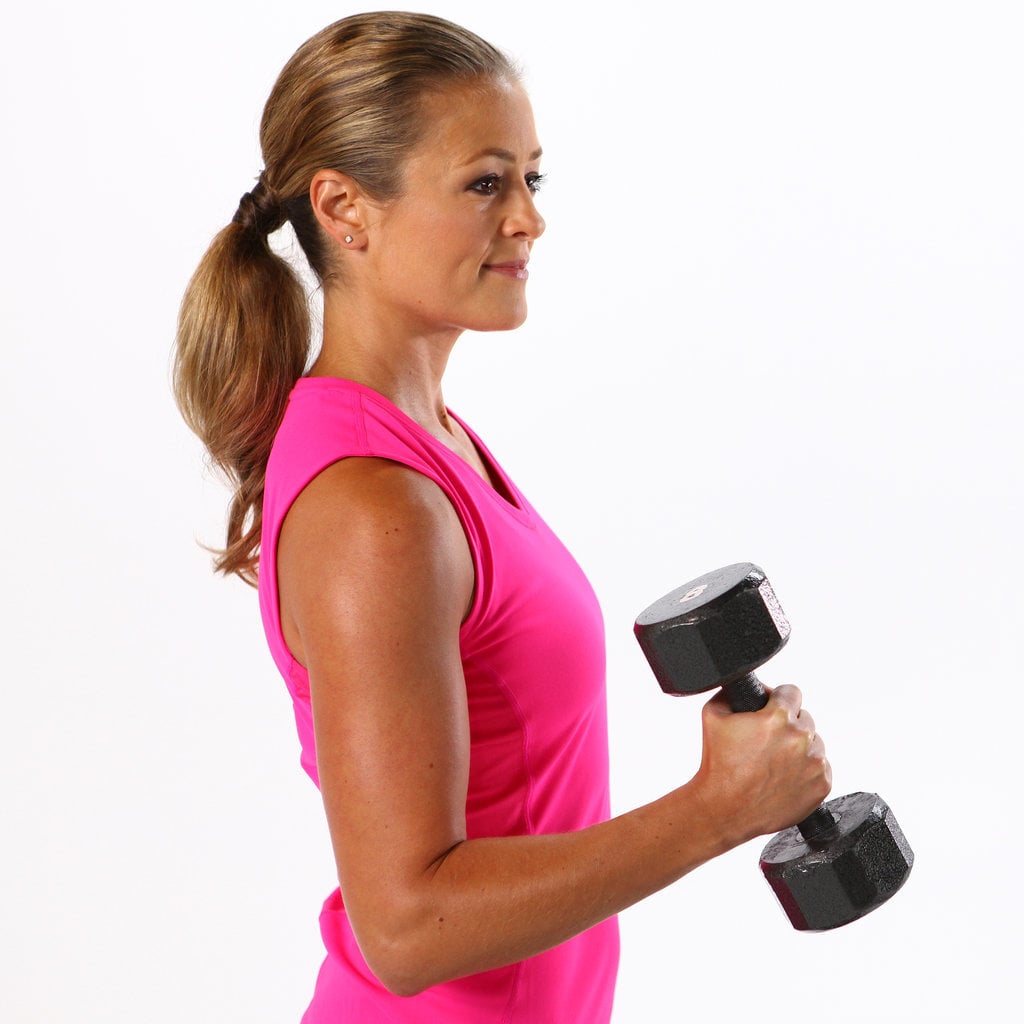 Want to get a workout in, but feeling like you're short on time? Taking 20 minutes out of your schedule — and grabbing a pair of five- to eight-pound dumbbells — is all you need to move through this abs and arms strength-training blast. The first song offers a quick cardio warmup to get your heart pumping, and then you're off. Each song on this Spotify playlist alternates between two basic exercises. Perform 20 reps of one exercise before switching to the next, and keep on moving until the song runs out. Move at the pace that works for your body, and don't be afraid to take a breather or water break.
*Hold each plank for 20 seconds.
See the Spotify playlist after the break!