25-Minute Interval Run Playlist
A 25-Minute Interval Playlist For Brand-New Runners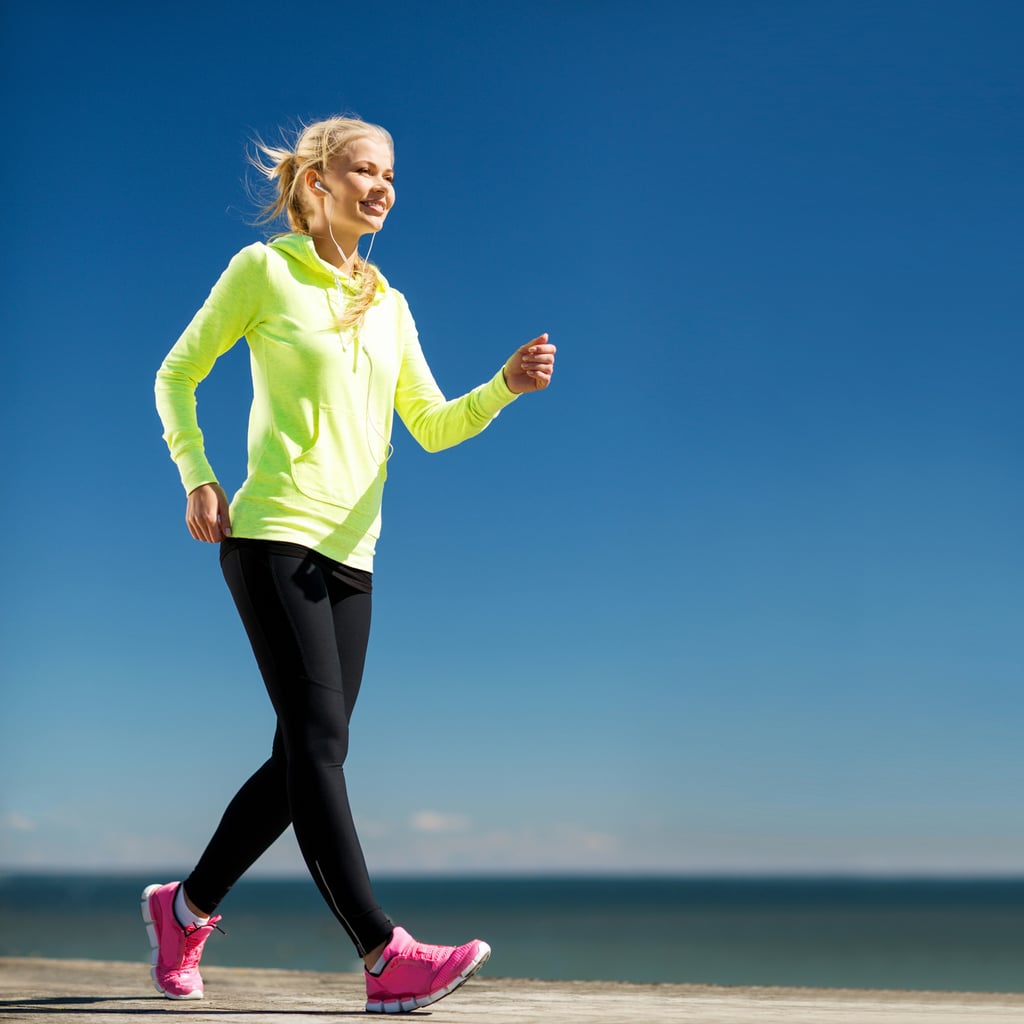 For brand-new runners, there's no better way to build up your stamina (and confidence) than an interval workout. Alternating between periods of walking and running allows your body to work and recover, so you feel energized and happy at the end of workout. If you don't belong to a gym (yet), get some fresh air and hit the road with a quick walk-run plan, designed with your needs in mind. You'll start walking with the first Fergie tune, then run when Florence + the Machine starts to play, and keep switching your pace back and forth until the music runs out.
Before starting the workout, be sure to warm up with some dynamic stretches, and subscribe to the Spotify playlist to keep this playlist handy on your phone.
| Song and Artist | Interval |
| --- | --- |
| "A Little Party Never Killed Nobody" — Fergie | Walk |
| "Dog Days Are Over" — Florence + the Machine | Run |
| "Pretender" — Miike Snow | Walk |
| "Don't Slow Down" — Matt and Kim | Run |
| "Let It Roll" — Flo Rida | Walk |
| "Harder to Breathe" — Maroon 5 | Run |
| "OMG" — Usher, will.i.am | Walk |
If this mix isn't your pace, check out all our workout playlists here to find something that works.
Remember, you will need to download the free Spotify software or app to listen to our playlists.