Alison Sweeney Arm Workout
Alison Sweeney's Arm Toner For Summer
Need a quick way to shape up arms for Summer? Try this move from host Alison Sweeney and our friends at Self.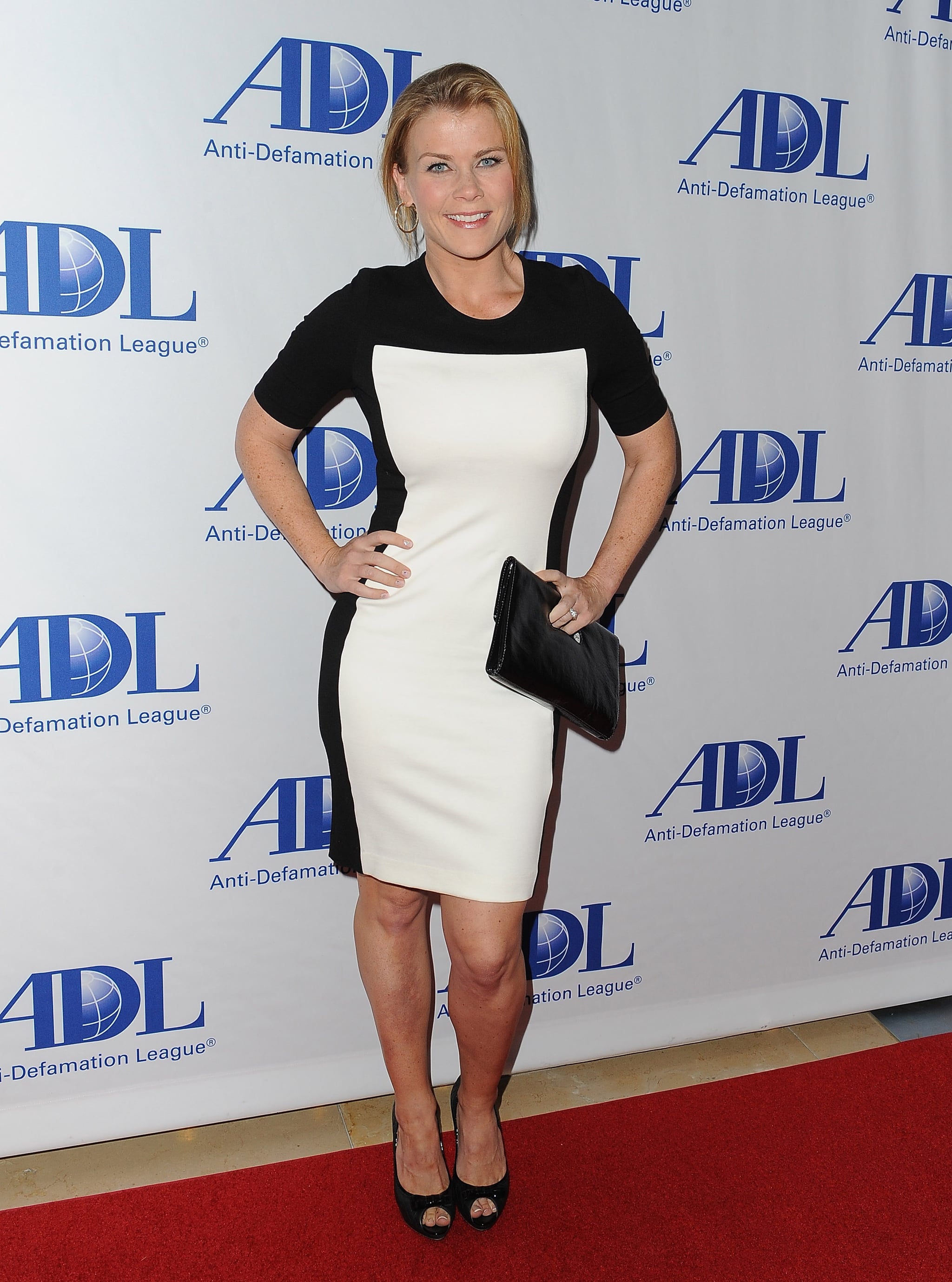 We're a huge fan of former Self cover girl and Biggest Loser host Alison Sweeney's fit figure and super inspiring attitude. We love that she's all about helping folks uncover their healthiest selves.
"I feel so much better when I'm active," says the author of novel Scared Scriptless, out this week. "It's amazing what a difference it makes to me to be doing different workouts, be outdoors and to push my body in different ways."
The mom of two, who works out with trainer Steve Lee, is also rocking some incredibly enviable arms these days.
"I've always been self-conscious about my arms!" says Sweeney, who shares an awesome 3-step arm move that we're instantly adding to our workout, like right now. "This is one of my favorite moves to produce toned muscles (rather than building muscle) and you feel the difference almost immediately."
That's all we needed to hear. Summer tank tops, here we come.
The Move: 3-Step Dumbbell Raises
Holding a light weight in each hand, extend your arms straight in front of you, fists turned down, and hold for 30 seconds.
Then, without resting, hold your arms out to both sides, palms facing forward, and pulse forward for 30 seconds (see above).
Then rotate palms to face backwards, again without rest, and pulse backwards for 30 seconds as pictured. Then do the front rotation again one more time. Do the rotation 3 times.
More from Self.com:
Sources: Getty / Angela Weiss, Michael Kovac, and Dempsey Marks