Amy Schumer Called Plus-Size
So Size 8 Is Now Considered Plus-Size? WTH?!
There is absolutely nothing wrong with being plus-size, but when Amy Schumer, who fluctuates between a size 6 and a size 8, is put into that category, I could see the 34-year old spitting out the bagel she was enjoying and saying a very loud, "What the f*ck?!"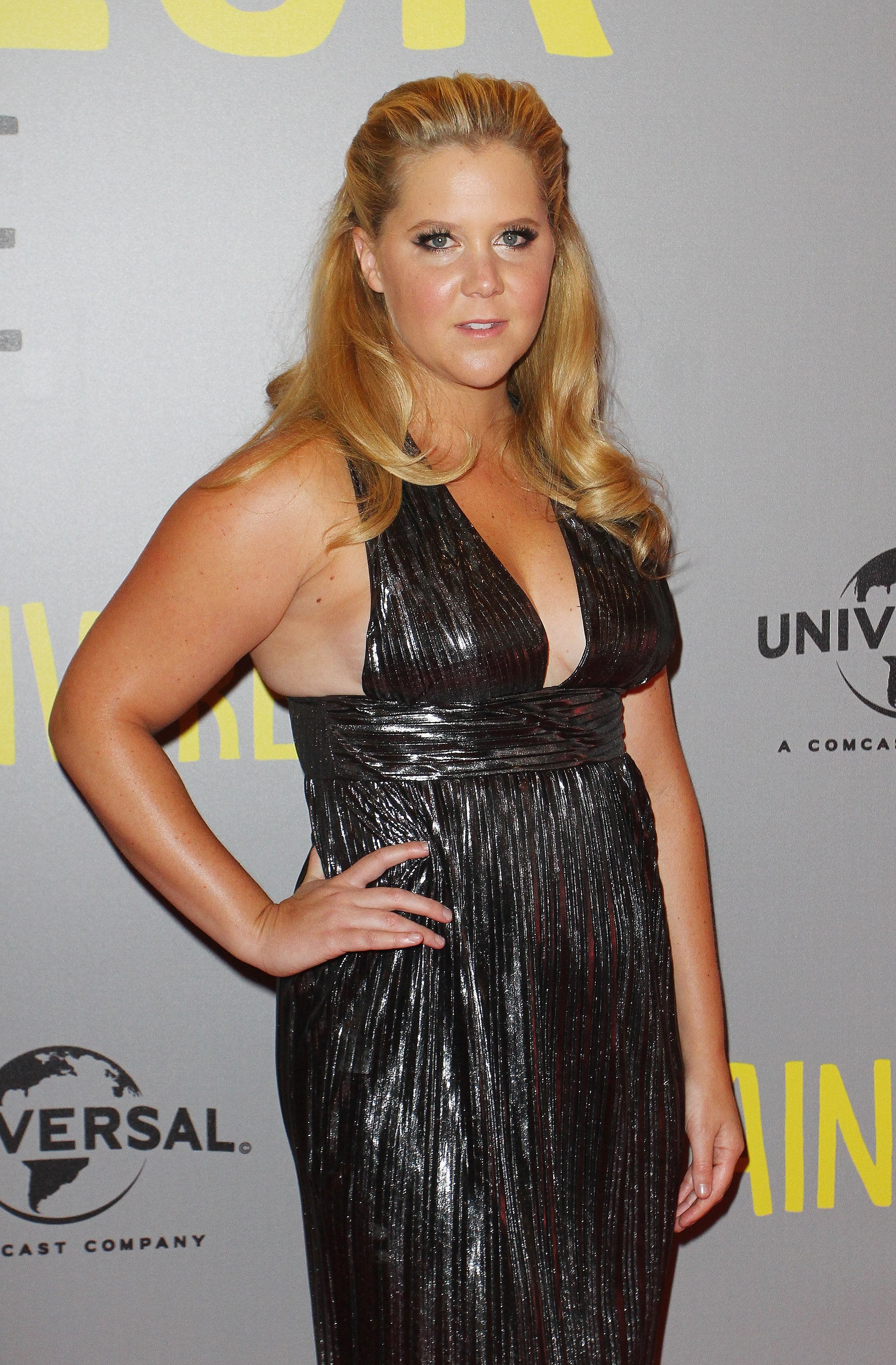 In Glamour magazine's special edition "Chic at Any Size!" issue, Amy is featured under "Women Who Inspire Us," along with Melissa McCarthy, Adele, and model Ashley Graham. She posted this on Instagram saying, "Plus size is considered size 16 in America." Glamour magazine included Amy in the issue without asking her first (not cool), and her thought is what kind of message is this sending to young girls and women? That a size 6 is considered plus-size?
In their defense, a Glamour spokesperson told ET, "First off, we love Amy, and our readers do too — which is why we featured her on the cover of Glamour last year. The cover line on this special edition — which is aimed at women size 12 and up — simply says 'Women Who Inspire Us,' since we believe her passionate and vocal message of body positivity IS inspiring, as is the message of the many other women, of all sizes, featured. The edition did not describe her as plus-size. We are sorry if we offended her in any way."
Amy is the first one to poke fun of her size — she knows she's no skinny minnie with a thigh gap. But she see herself as normal - and so do we. There is no way a size 6 or 8 should be anywhere close to the realm of plus-size. And although Glamour may not have meant for Amy to be referred to as plus-size, it's easy to see where the confusion came from.
Related: This Body-Positive Instagram From Amy Schumer Is Everything Right With the Internet