Ariana Grande's Advice on Body Image
Ariana Grande Has a Beautiful, Raw Message to Anyone Struggling With Insecurities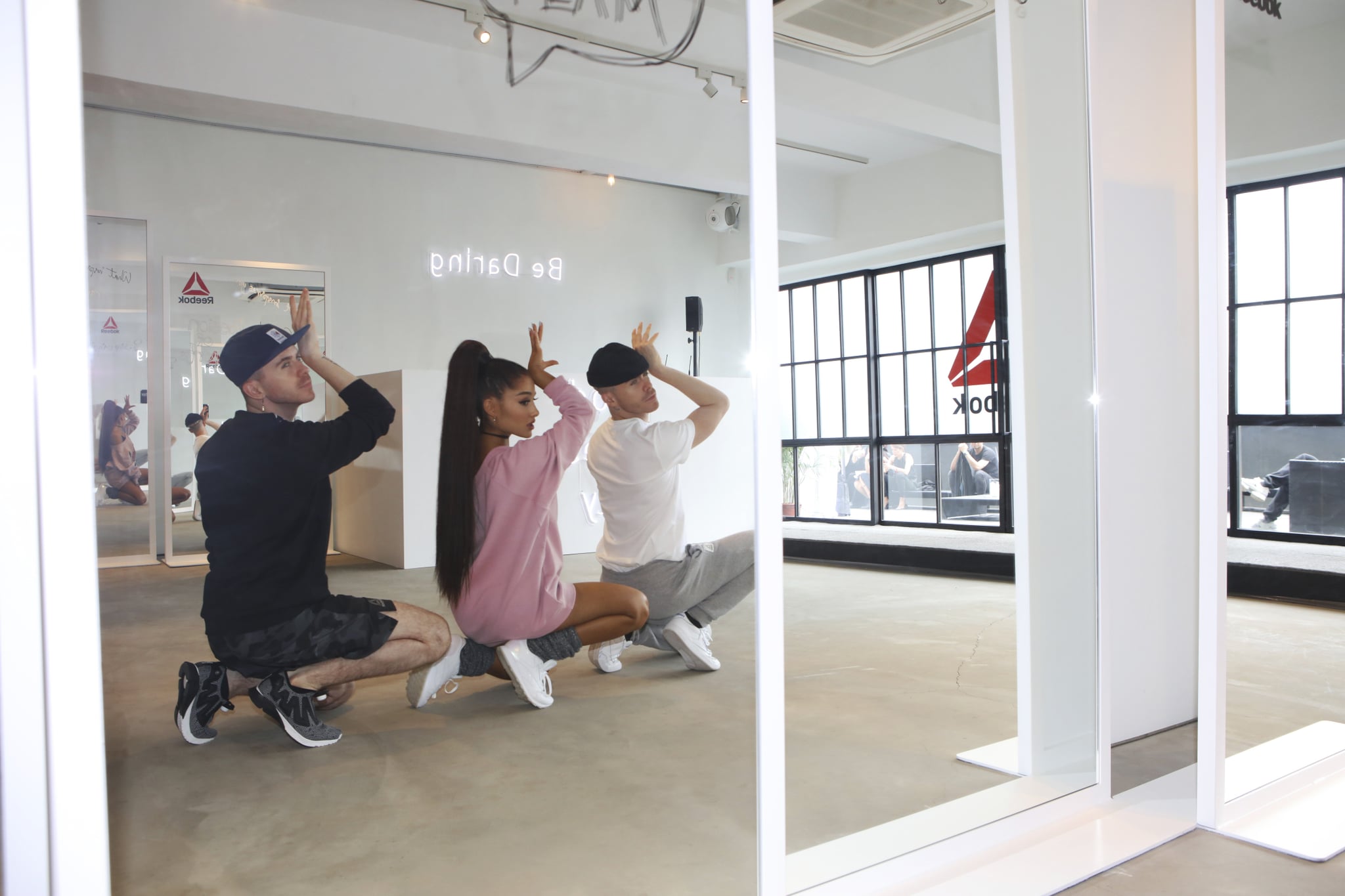 For some Hollywood stars, the pressure of being a role model can be crushing. That's not the case for Ariana Grande, who handles it with grace. I saw this firsthand when I met up with the star in Hong Kong. Ariana had launched an event to celebrate her new partnership with Reebok and was also on her Dangerous Woman tour. Upon meeting her, I immediately noticed how deeply she cared about her fans, especially the young ones.
"I feel a maternal responsibility towards them," she said to a small group of editors. "Obviously they're not my children, but I feel a motherly attachment to them."
The singer was sitting cross-legged in a chair, hugging a fluffy Reebok pillow. For a fleeting moment, she herself embodied a childlike innocence. That image didn't last long, however, when I realized the scope of her reach (she has 114 million on Instagram alone) and her ability to be so self-assured at 24. It was her inner confidence that drew me — well, everyone — in as she continued to talk about her young fans.
When asked what advice she would give to those who struggle to love their own skin and bodies, Ariana didn't hesitate in saying:
"I feel a strong relationship to my fans and the thought of them self-deprecating is so heartbreaking to me. I think the thing I want to instill in them the most is the message of you are loved. There are so many different kinds of beautiful. You're beautiful today if you have 10 cupcakes and you're beautiful tomorrow if you do a juice cleanse. I don't care. You're beautiful because of who you are."
This thoughtful, body-positive answer didn't come from thin air. Ariana credits her mother for teaching her to self-love and to appreciate what she has in her life, such as health and happiness. It's clear the values that were instilled in Ariana as a young girl carried into her 20s, where she now has a strong platform to spread those same messages. Ariana is, in two words, a dangerous woman.
Travel and accommodations were provided by Reebok for the purpose of writing this post.
Image Source: Courtesy of Reebok