Athleta Salutation Stash Pocket Tight in Powervita Review
I Always Felt Uncomfortable and Insecure at the Gym, Until I Tried These Leggings
As POPSUGAR editors, we independently select and write about stuff we love and think you'll like too. POPSUGAR has affiliate and advertising partnerships so we get revenue from sharing this content and from your purchase.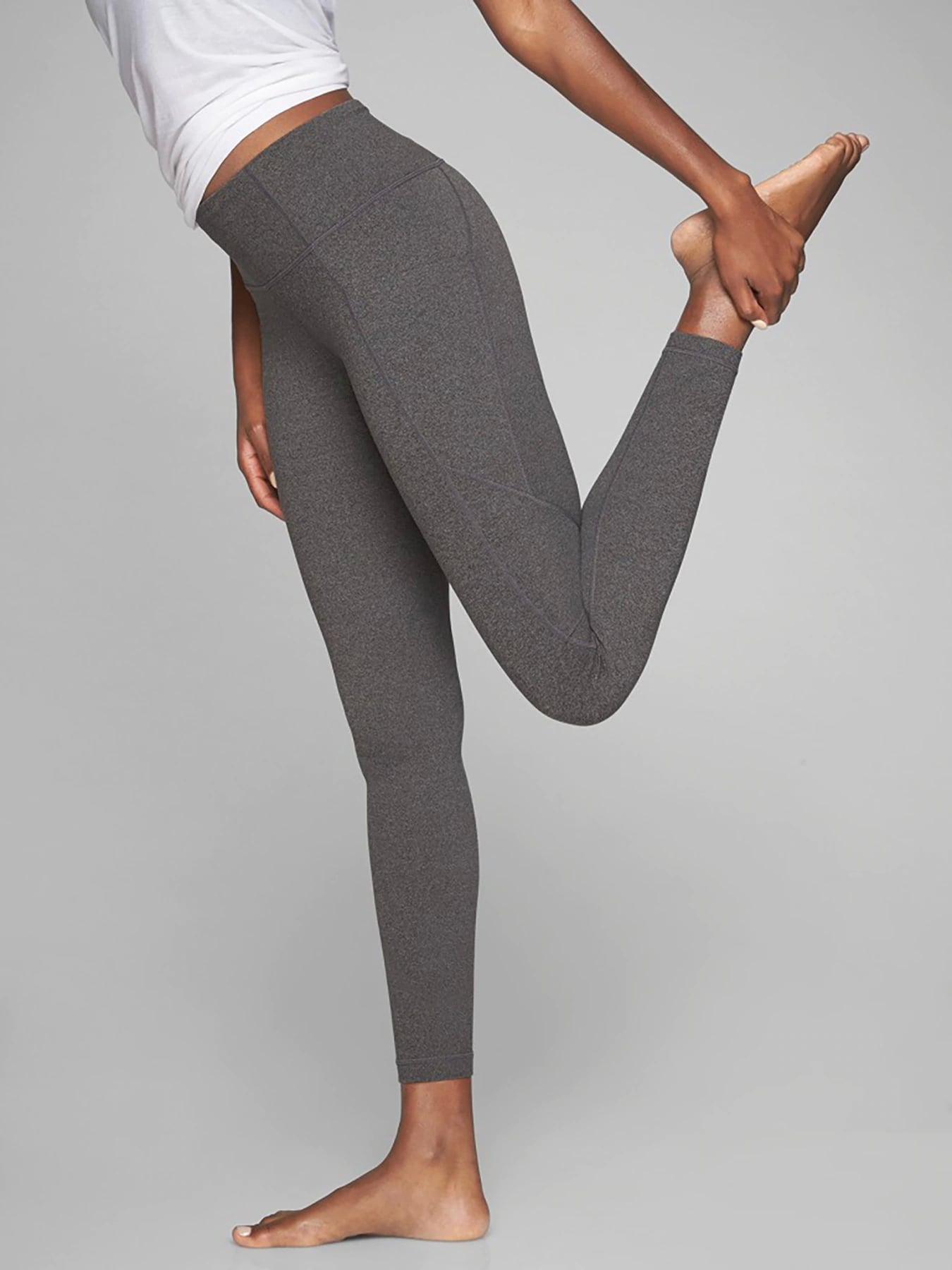 I've never been good at keeping up a workout regimen. I usually discover a type of exercise I enjoy, stick with it for a few weeks, and then get overwhelmed, citing everything from bad weather conditions to work obligations as an excuse to skip my workouts. I know exercise is important, though — not just for my physical health, but also my mental health. My doctor has suggested it time and time again to help reduce my anxiety and ward off panic attacks.
Recently, I decided to get serious about solving this problem. Once I took a closer look, I realized that it wasn't necessarily working out that intimidated me, but the way I felt while doing it. Running outside made me feel uneasy, doing strength training at the gym unnerved me, and group classes made me so self-conscious that I would often sign up for them only to cancel halfway to the studio. And frankly, I've never really felt comfortable in workout clothes, especially leggings and sports bras.
This all changed, however, when I came across the Athleta Salutation Stash Pocket Tight in Powervita ($44-$89, depending on color). From the moment I put them on, I felt more comfortable than I had in any other workout leggings — and trust me, I've tried many. These tights are supportive, flexible, breathable, and butter soft, an adjective I don't usually associate with workout gear. They flatter in all the right places. I can wear them knowing that they won't slip down, but also without feeling like a sausage link every time I pull them on. Most importantly, they've given me confidence — something I desperately needed in the gym.
Before I knew it, I was going to yoga classes (Group yoga classes!), attending Spin nights at the nearby community center, and wearing the tights out when I just wanted to feel comfortable. They're so barely-there that I'm even able to wear them under wide-leg pants or straight-leg joggers while on my way to work out on a cool evening. I have to admit — I'm pretty attached to them.
I've never been the athletic type. I never played on a basketball or soccer team, and I could barely run the mile during gym class. I still have no idea how to work half of the exercise machines at my local gym. But somehow, some way, this pair of comfortable, stretchy workout leggings has made me feel like anything is possible, and that is priceless.