Best Songs For Stretching
The Perfect Stretching Playlist For Your Cooldown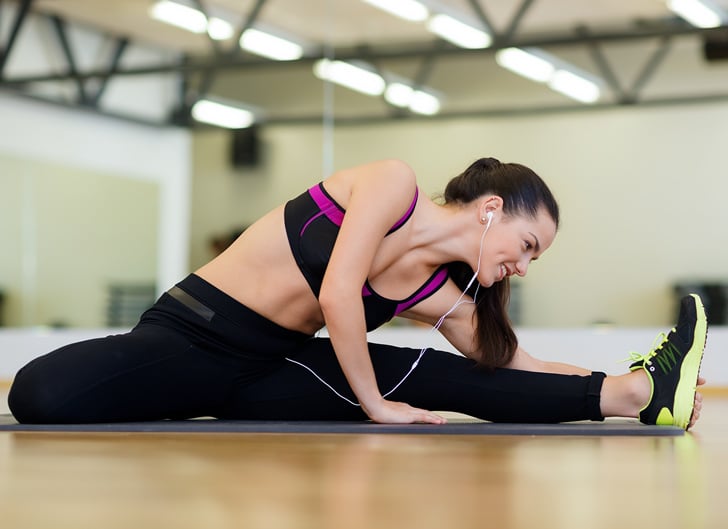 There's no better time to improve your flexibility and chill out than when your muscles are warmed up. After an intense workout, hit your exercise mat with this arsenal of cooldown tunes to make your stretching session even better. Subscribe to the Spotify playlist, and check out the full the list of tracks that includes plenty of pop, R & B, and even a little electronic music.
"Girl on Fire" — Alicia Keys
"Dirty Paws" — Of Monsters and Men
"Roar" — Katy Perry
"Dissolve Me" — alt-J
"All Eyes on You" — St. Lucia
"Doin' It Right" — Daft Punk, Panda Bear
"The Wire" — Haim
"The Thrill" — Miguel
"Royals" — Lorde
"Fire" — The Law, Langhorne Slim
"Heartbeats" — The Knife
"The Bad in Each Other" — Feist
"The Light" — Common, Erykah Badu, Bilal
"You Never Know" — Wilco
If this mix isn't your style, then check out all our workout playlists here to find something that suits your needs and taste.
Remember: you will need to download the free Spotify software or the app to listen to our playlists.