Best Time to Eat Carbs
Eat Carbs, Lose Weight: It's All About Timing
Despite what popular diets say, carbs are not the enemy. But if you're on a weight-loss mission, a diet that's heavy in calorie-dense carbs is not going to support these goals. Luckily, many experts agree: you can have your carbs — and eat them, too! — just make sure it's for breakfast.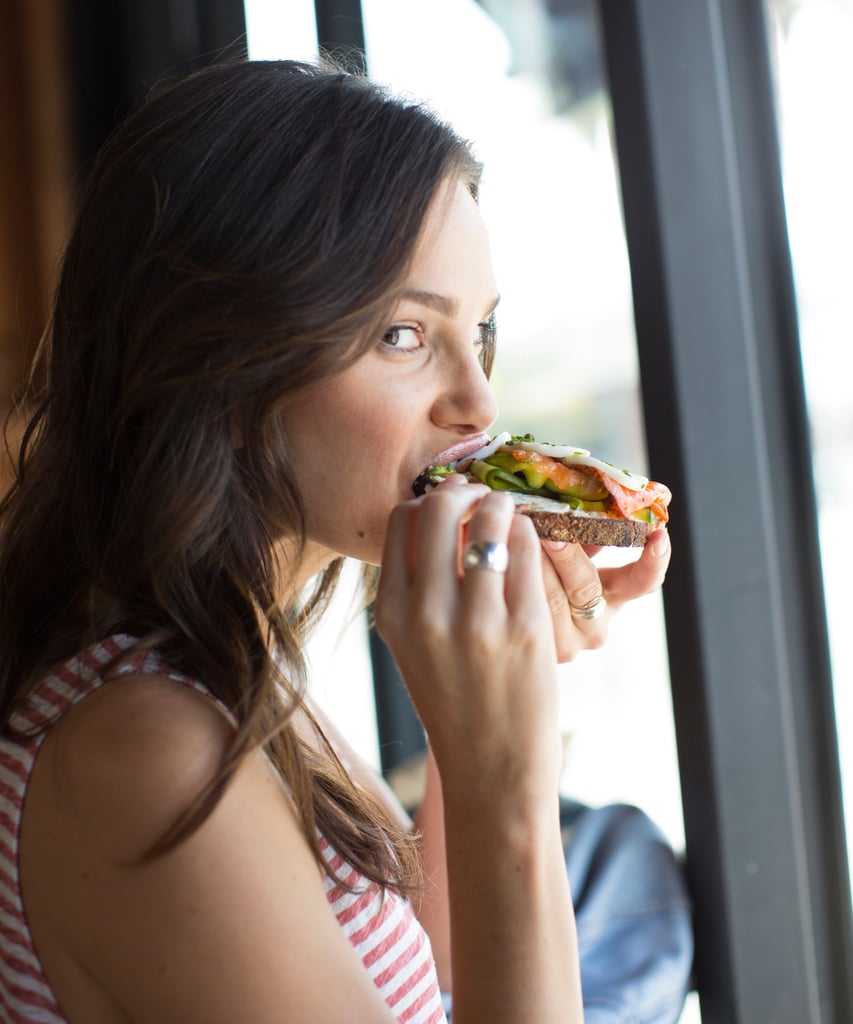 Image Source: POPSUGAR Photography / Glen Giffen
Biggest Loser trainer Bob Harper tells his clients on the ranch to "front load their carbohydrates." Many people ask Bob if they should be cutting carbs entirely, but he completely disagrees, since "your body needs carbs for fuel." When you eat carbs earlier in the day, however, "you'll know you'll have time to burn them off" with exercise.
Celebrity trainer Gunnar Peterson also recommends that his clients skip carbs later in the day — especially if they're getting ready for an important event! Foods like rice, grains, pastas, oatmeal, and potatoes make your body retain water, "which blurs, to a certain degree, definition and muscle separation," he says.
Manhattan-based nutritionist and registered dietitian Shira Lenchewski explains the science backs up these celebrity trainer claims. Our bodies' circadian rhythm, or "internal time-keeping system," plays a huge role in "metabolic and hormonal changes over 24-hour cycles." Carbohydrate metabolism fluctuates around the circadian cycle, meaning that "[carbs] are burned more efficiently in the morning than at night." For clients trying to lose weight, she recommends that the largest meal (higher in carbohydrates) is breakfast; the rest of your meals should be "trending smaller as the day goes on."
Not sure what constitutes a healthy carb-laden breakfast? Keep reading for some of our favorite recipes.
Apple-Quinoa Bake: 44.3 grams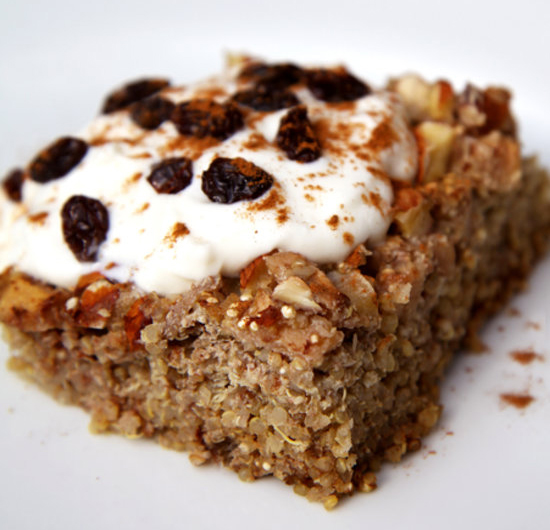 Image Source: POPSUGAR Photography / Jenny Sugar
Whip up this gluten-free quinoa bake featuring soft, cinnamon-spiced apples; plump raisins; and crunchy almonds. Bake a batch ahead of time, so you can enjoy this healthy breakfast all week long.
Superfood Pancakes: 58.6 grams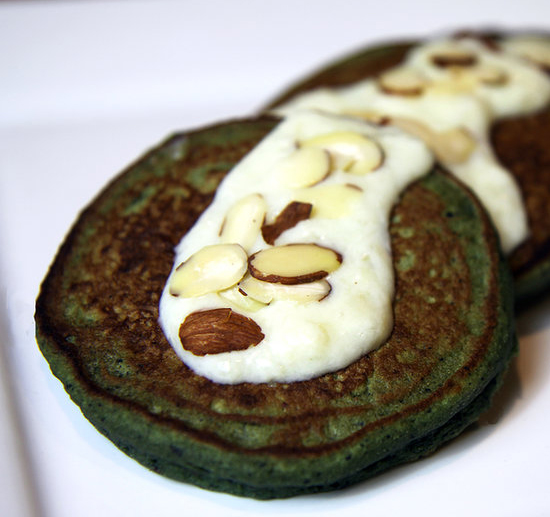 Image Source: POPSUGAR Photography / Jenny Sugar
Inject some greens into your favorite breakfast! These spinach, banana, and blueberry superfood pancakes might have an earthy hue, but don't fret — they do not taste too "green." Even better, they're full of fiber, calcium, iron, vitamin A, vitamin K, and folate.
Harley Pasternak's Breakfast Smoothie: 71.9 grams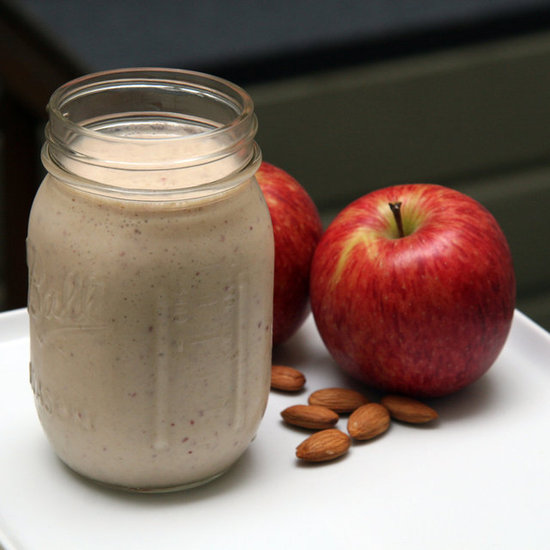 Image Source: POPSUGAR Photography / Michele Foley
It's not just about the bread — smoothies can be a healthy source of carbs from all that fresh fruit. Celebrity trainer Harley Pasternak recommends this apple smoothie made with just a few ingredients to many of his clients. This recipe packs major nutrients and vitamins to get your day off to a good start.