Bob Harper Plant-Based Diet
Bob Harper Misses "A Good Grass-Fed Burger" but Feels Great Eating Plant-Based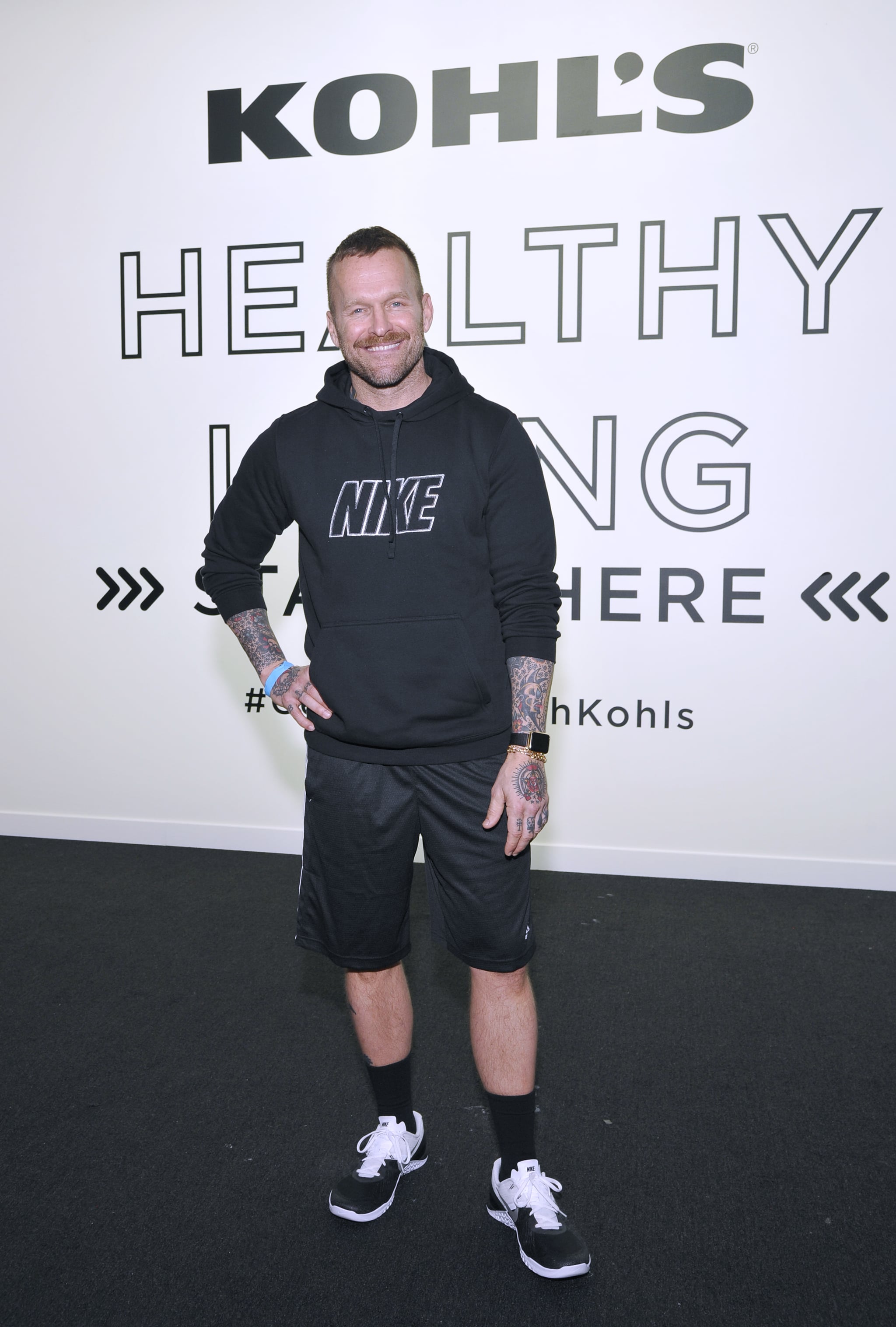 Once a lover of bacon and burgers, Bob Harper has made a drastic shift to his diet and is now mostly plant-based. "I'm a big fan of eating more plant-based," Bob told POPSUGAR. "Eating vegetables is a great weight-loss tool." But despite being a fan of a plant-based diet, the lifestyle change has been difficult for Bob, who used to be Paleo.
The Biggest Loser star said, "It's been a real challenge for me, because when you find something that you thought was really working for you and you have to go back to the drawing board, it's a big adjustment." Bob mentioned that he was "reluctant" to make certain dietary changes but that the payoff has been fantastic. His new book, The Super Carb Diet: Shed Pounds, Build Strength, Eat Real Food, outlines a more carb-friendly, veggie-heavy diet that's geared toward weight loss and maintenance.
"I had to go back to the drawing board and figure out how this [new] diet plan's gonna work with me," he said. "My doctors want me to be more plant-based — even more than I am in my book! My book isn't a vegetarian or vegan book, but the way that I'm eating is more plant-based."
Thinking of foregoing animal products yourself? He's got four things he says you need to know first:
"It takes a lot of effort."
"It is a challenge." Bob expanded that it was especially challenging for him because he enjoys meat. "After my heart attack, when I was going completely plant-based,
I was saying to my publishers that I wanted to write a book just about this, and I wanted to call it 'The Reluctant Vegetarian.' I miss eating a good grass-fed burger like I used to, [but] I realize with the genetics that I have to be very careful."
"Don't rely on all that carbage." No, that's not a typo, just a Bobism. "You see so many vegetarians who say, 'Well, I'm not eating animal protein anymore so I'm healthy,' but I say, 'Look at the quality of the food that you're choosing!' There's so much crap out there. You can't just say, 'I'm a vegetarian so I'm gonna eat french fries every day!' That's not how it works."
"Be mindful," he said. "If you're going to choose this lifestyle, you have to be mindful and really aware of what you're doing. Do your homework; do your research so you're really feeling strong and feeling good — because all that carbage stuff is going to make you feel crappy."
Image Source: Getty / John Sciulli