Boston Marathon Winners 2018
Congratulations to the 2018 Winners of the Boston Marathon!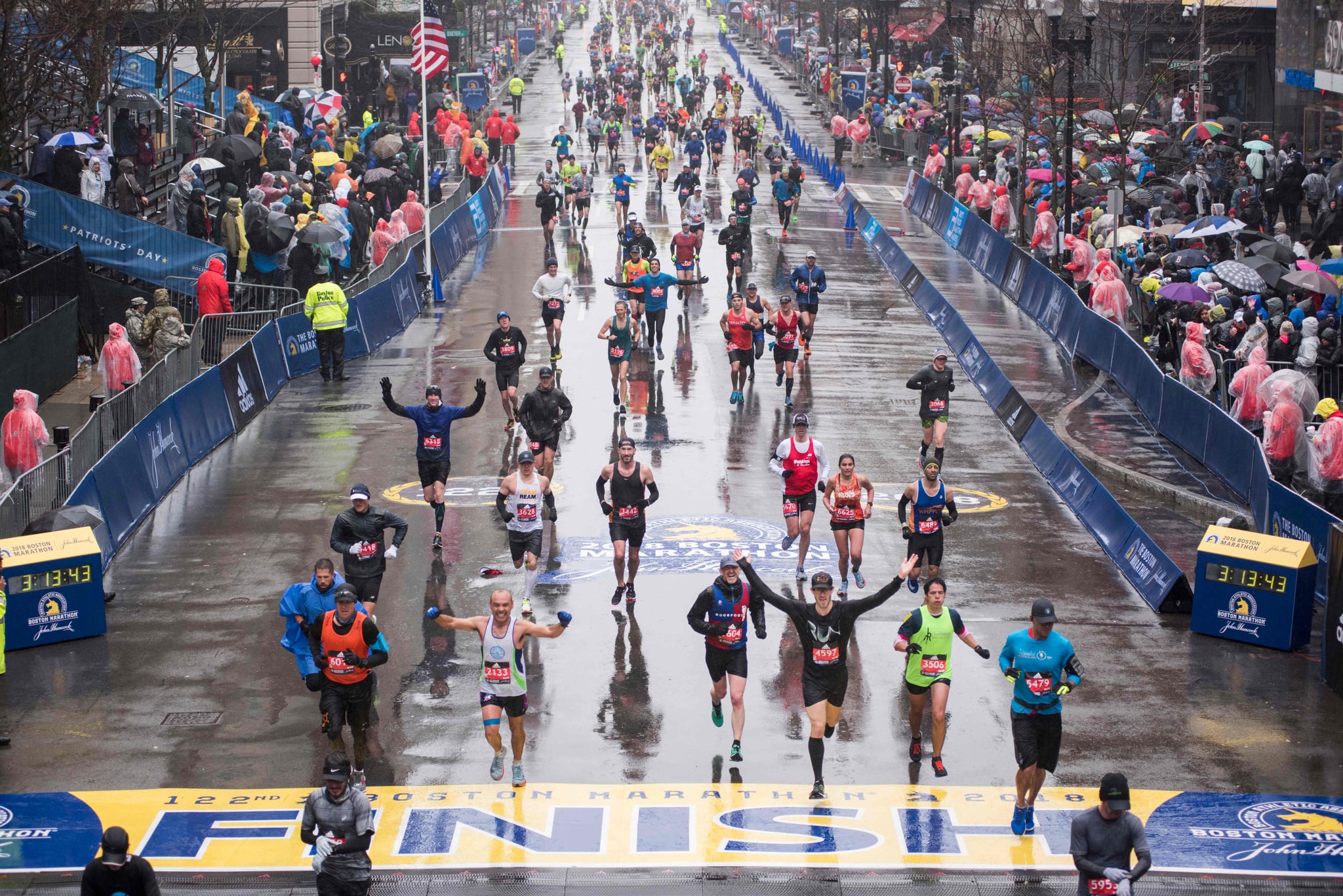 Cold rains and heavy winds are far from ideal marathon conditions, but the runners of the 2018 Boston Marathon persisted, and they all deserve serious praise. As the elite runners of Boston got their starts in Hopkinton, MA, trenching through the city for the 122nd annual race, emotions ran deep, but the winners ran faster.
Women's Race
Desiree Linden became the first American woman to win the Boston Marathon since 1985! In her first World Marathon Majors win, Desiree closely passed Gladys Chesir (Kenya) and Mamitu Daska (Ethiopia) within the crucial point of Heartbreak Hill. It was her sixth time competing in the race, with a personal best in 2011 when she finished at 2:22:28. Desiree finished the Boston Marathon in fourth place last year, but there's no feeling like first, closing the 2018 race with a time of 2:33:41. "I don't have the right words," she said tearfully after the race.
Women's Push Rim Wheelchair Race
Tatyana McFadden may have finished at 2:04:39, the slowest time in 30 years due to the horrible weather, but the American woman has secured her fifth win in Boston. According to the Boston Globe, Tatyana was overwhelmed with emotion as she crossed the finish line and passed last year's winner Manuela Schär. "I am so happy and so overwhelmed," she said. "The past month, I've been putting in a lot of hard work, lots of two-a-days. I just kept consistent speed and I'm so, so happy. I was really patient with myself."
Men's Race
Yuki Kawauchi of Japan came in first for the men's race. It was an emotional finish as the final 5K was very close between Yuki and Geoffrey Kirui (Kenya). Yuki finished the race at 2:15:54, and Geoffrey came in second place with an unofficial time of 2:18:21. The greatest, most shocking moment of all came after he crossed the finish line, when Yuki actually said he enjoyed running in the weather! "For me, these are the best conditions possible," he said after the race. It was his 80th marathon since 2009.
Men's Push Rim Wheelchair Race
And he does it again! For the fourth year in a row, Marcel Hug finished in first place in the wheelchair division of the 2018 Boston Marathon. The Swiss athlete finished at 1:46:26, with South African racer Ernst Van Dyk trailing right behind him at 1:47:17.