CBD Massage
I Just Got a CBD Oil Massage and Holy Sh*t, My Body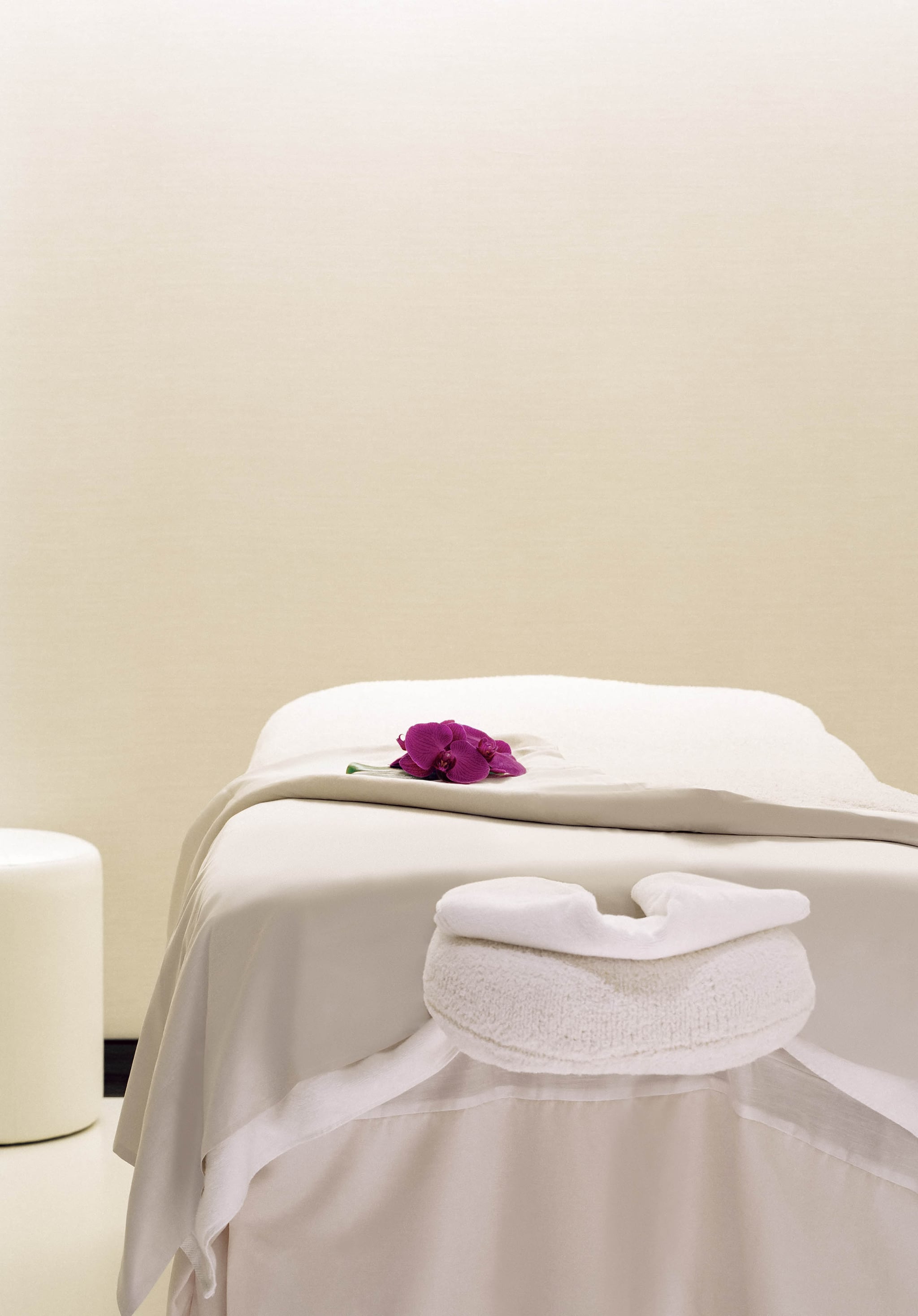 Image Source: St. Regis Remède Spa
As you may (or may not) know, I've become obsessed with all things CBD — it's my favorite natural antianxiety solution and has become a part of my everyday routine in a myriad of ways.
Topical CBD treatments are just beginning to be studied, but many users are claiming their efficacy for pain and inflammation relief (some doctors are backing it, too!). As CBD is widely known as a natural anti-inflammatory, it makes sense that this kind of product could be incorporated into a massage. We just haven't seen that pop up in spas just yet — until now.
When I got word that the St. Regis's Remède Spa in San Francisco was about to offer a CBD oil massage, I almost shrieked at my laptop with excitement (clearly didn't take enough CBD in the morning). And as the selfless person I am, I decided to take one for the team and see if this new wellness treatment was as dreamy and effective as it sounded.
Aptly called the "Love & Haight" massage (a local, not-so-subtle nod to the to Haight neighborhood in SF and its well-known affinity for cannabis), this therapy treatment uses CBD hemp oil as the massage oil by incorporating it into aromatherapy oils: one has lavender and one has rose. My therapist, Venetia, told me that the specific CBD oil the St. Regis uses is CO2-extracted, is "derived from hemp and has no THC," and comes from Colorado — this particular extraction process (as she told me) allows for more concentration.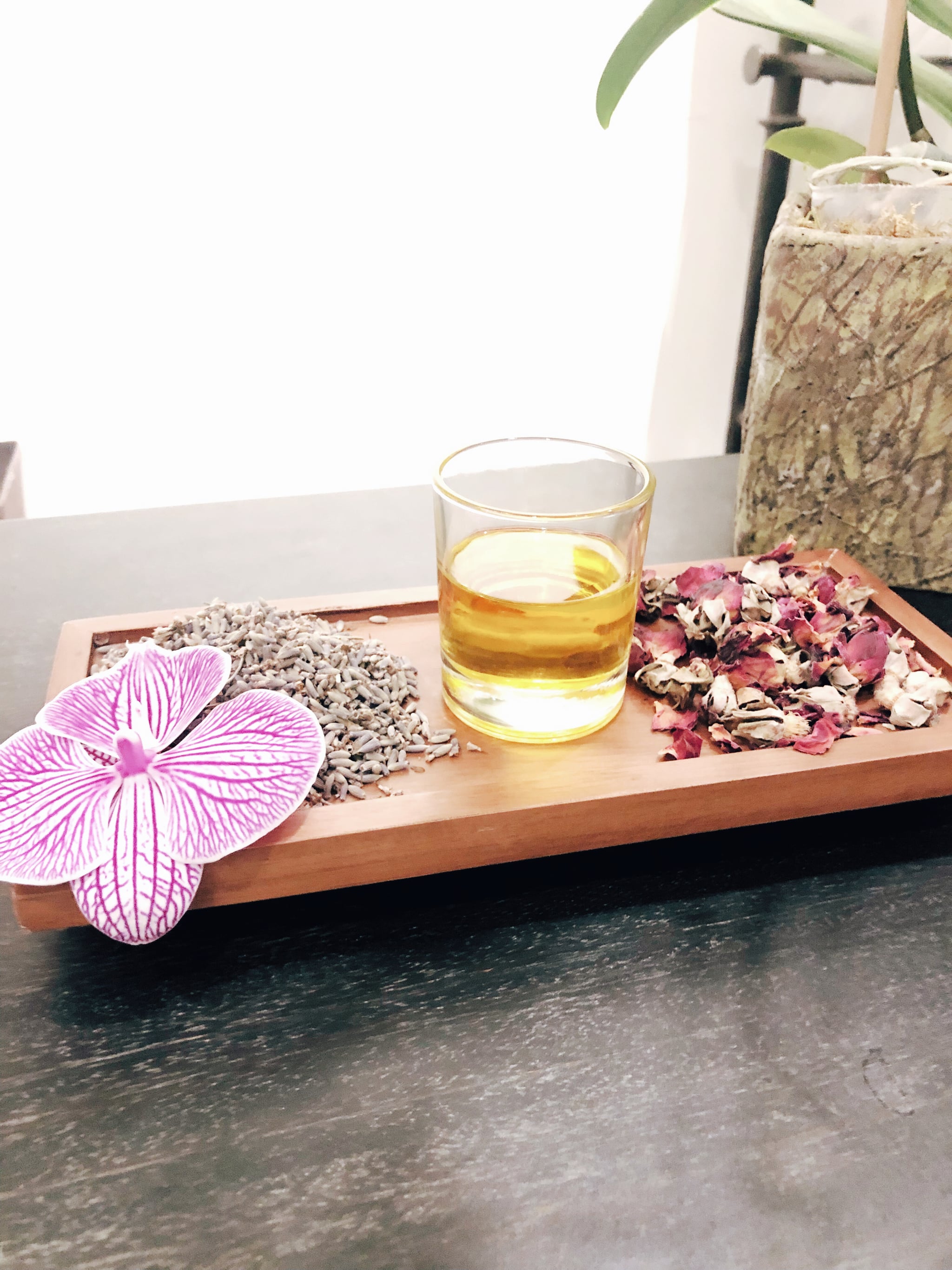 Image Source: POPSUGAR Photography / Dominique AstorinoThe CBD oil with some rose and lavender. My body is ready.
As a particularly active person, I don't just use massage as a form of self-care — it's part of my athletic recovery and health maintenance. And though each time I get a massage I feel like I'm getting a luxurious treat, this particular session with CBD took it to the next level. I felt an intense, soothing warmth and a warm-and-fuzzy feeling all over my body. It was so deeply physically relaxing that I almost felt as if I was floating and melting into the massage table at the same time. This is literally heaven on earth, people. I'm already planning on going back.
If you're in SF, the CBD Love & Haight massage is offered for $275 for 60 minutes and $350 for 90 minutes — so it is certainly a high-end, ultraluxe treatment. But the fact that a huge, international brand like the St. Regis is offering something CBD-specific on its spa menu is a huge deal and a major step toward CBD becoming part of everyday culture and regular conversation. It's my hope that everyone has access to its incredible healing properties — whether it's through daily supplements or luxe spa treatments!
No spas near you offering CBD massages just yet? That's OK — you can order yourself a CBD topical, whether it's an oil or a cream, and bring it to your own massage therapist. I definitely don't want you to miss out on this ultimate-bliss session — you need it in your life.