Champion USA Marathon Sports Bra Review
Go Ahead and Sweat! The Champion Marathon Sports Bra Keeps Its Cool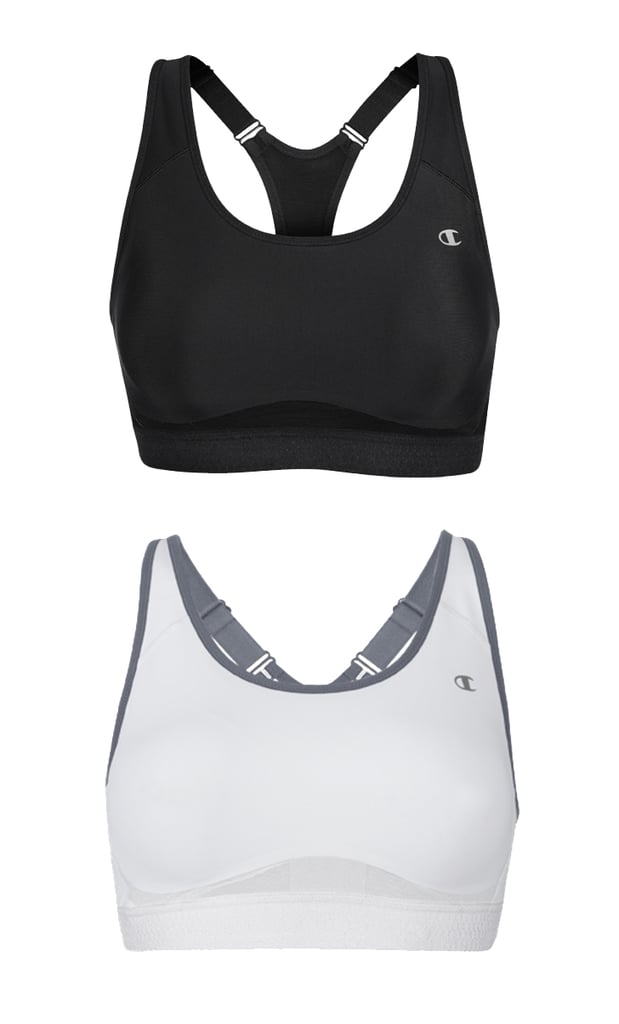 My sports bra collection isn't wanting for variety, but I seem to reach for the same well-loved styles over and over again. As a runner, I go for comfortable, no-movement support that never feels constricting, no matter how long my route. With Champion USA's new Marathon Sports Bra ($38, originally $48), I have a new favorite to add to the list.
The Marathon Bra was built for the long run; it features strategic mesh paneling and a quick-dry fabric that aims to keep you cool. Whether I'm in a 45-minute Spin class or a 10-mile run, the claim held up; I may have been sweaty everywhere else, but I was surprised at how dry my bra felt after each workout. I especially appreciated the mesh fabric that's above the bottom band and on the back straps, two places that can get uncomfortably sweat-drenched on other bras I own.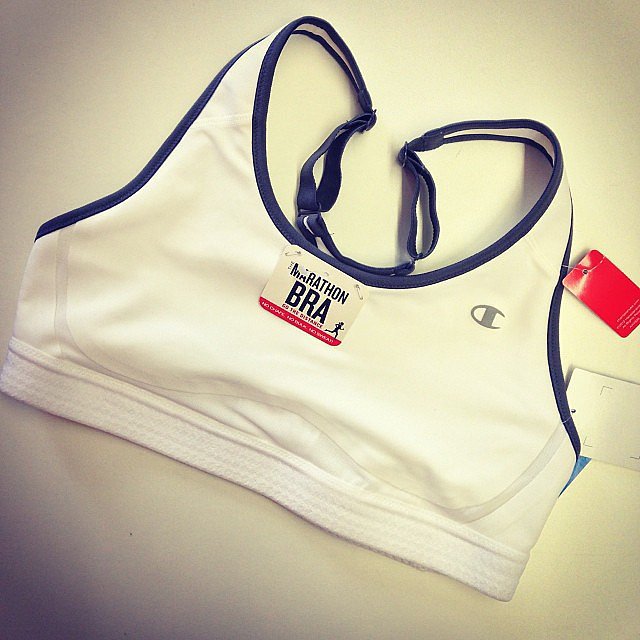 The Marathon's sweat-wicking capabilities are nice, but what I really love about the bra is how comfortable it feels, even though it's high support. While the bra doesn't have a clasp, making it a bit of a struggle to get it on, it does have adjustable gel straps to ensure that things don't get too constricting. And the fact that the bra is just slightly lined is another plus; I can wear it under any shirt or tank with confidence, but I don't feel like I'm weighed down by heavy padding, as I've felt in other sports bras.
While the bra does fit sizes up to 38D, because it doesn't have specific cup sizes (it's available in extra small through extra large; there's a conversion chart for cup size and level of support) or clasp, I'm not sure how it would perform for larger sizes. I am a 34B and wore a small, which fit perfectly and wasn't too hard to get on. If you're a smaller cup size and are looking for a reasonably priced, comfortable bra you can wear with any workout, the Marathon Bra fits the bill. The bra comes in four color combinations (white/grey, black, pink/grey, and yellow/grey) and is available here.